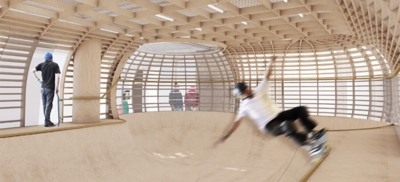 Self Discoveries: five things you don't want to miss at Selfridges this week
Welcome to Self Discoveries – our round-up of extraordinary happenings across Selfridges' four stores. From becoming a skateboarding pro at Selfridges London to getting spooktacularly glammed up for Halloween at Manchester Exchange Square, here are the top five things not to miss at Selfridges.
The Bowl skate sessions – Selfridges London
Ever fancied yourself as a skate pro? Know your darkslide from your boardslide? Well, now you can try out your best skateboarding moves, or have a one-to-one session, at our very own in-store skate bowl. Located in our new menswear destination, the Designer Street Room (opening at Selfridges London on Monday 29 October), you can also shop some of the most hype-worthy brands in menswear while you're there. Win-win. Book online now for one-to-one classes with pro skaters or open skate sessions, and experience boarding high above the crowds on Oxford Street.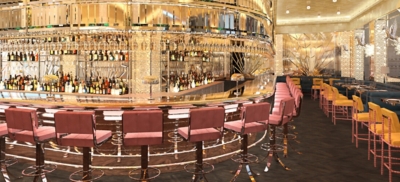 Coming soon: Brasserie of Light restaurant & bar – Selfridges London
London's ultimate destination restaurant is soon to open in our new Duke Street façade – complete with high vaulted ceilings, delicious Insta-worthy dishes and a gigantic crystal Pegasus created by Damien Hirst, no less. Brasserie of Light – from the creators of the UK's most famous (and fabulous) restaurants, Caprice – opens late November and you can reserve your table very soon. Register your interest below to be the first to reserve one of the hottest tables in town…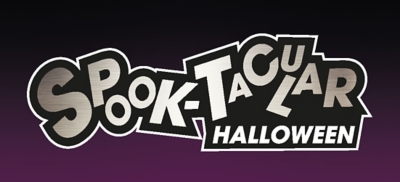 After a frighteningly good time? – Selfridges Exchange Square
On the lookout for some new Halloween beauty inspo? Well, you're in luck: you can now book one of our Spooktacular Halloween beauty events at Selfridges Exchange Square. From a ghoulish beauty masterclass with Manchester's leading make-up artist, Samantha Helen, to complimentary hair and make-up tips from all your favourite brands (glitter makeovers by The Gypsy Shrine, anyone?) at our big Halloween Beauty Party, all washed down with some devilishly good cocktails and sweet treats – it's time to get your spook on.
Seeing green at The Aoyama Glasshouse – Selfridges London
Escape the hustle and bustle of Oxford Street at our newest – and most tranquil – concept at The Selfridges Corner Shop. Created by our resident Japanese florists, Aoyama Flower Market, the glasshouse-esque space is filled with exotic plants, palms and vibrant flowers. Take part in a workshop, from live flower arranging to a Bonkei (Japanese for 'tray landscape') masterclass, or simply enjoy a calming respite from the busy streets of London.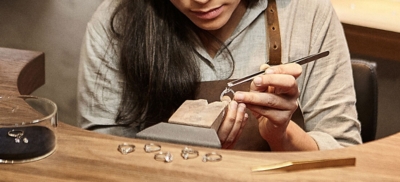 Vashi Boutique – Selfridges Birmingham
Vashi, the world's biggest customisable diamond jeweller, is opening a glittering new space in Selfridges Birmingham on 1 November. Design your very own beautiful engagement or wedding ring (or an extra-special gift for someone as Christmas draws near) with the help of an Alchemist (Vashi's craftsmen). Now, who could say no to that?