Selfridges Loves: our finest British exclusives
SELFRIDGES LOVES:
OUR FINEST BRITISH EXCLUSIVES
To ensure you're in fine feather for the Year of the Rooster, we've picked our most covetable exclusive styles (only available at Selfridges) that celebrate the very best of British design and eccentricity. Plus, join us in store as we ring in the Year of the Rooster with some extraordinary experiences, from hand-painted monogramming on your Burberry bag to having your sneaker box customised with your portrait by our very own caricature artist.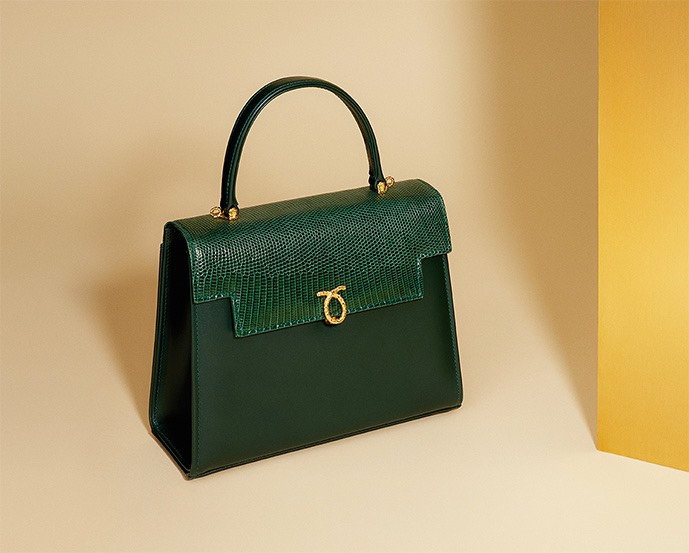 ///
Fit for a queen
Launer is the only handbag brand to hold a royal warrant (aka the royal family's ultimate seal of approval), and since stepping out with her first Launer bag in 1968, the Queen has rarely been seen without one of their boxy styles elegantly perched on her arm. Her Majesty is now said to own more than 200 Launer bags, but can she count our exclusive Traviata among her collection? Cast in a suitably regal emerald green – surely she can make room for just one more...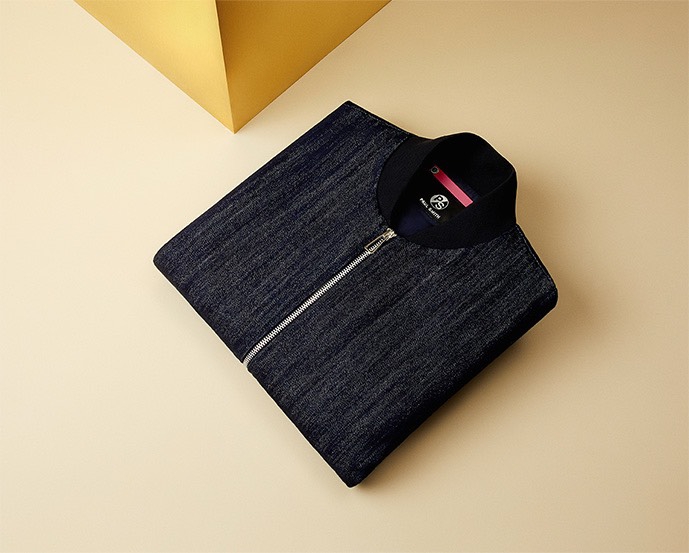 ///
The English gent
Paul Smith is one of the great British design success stories. From the humble beginnings of a 12-foot square boutique in Nottingham that he opened in 1970, the charming designer has built a global powerhouse. We've long been fans of his passion for the unexpected and his modern riffs on classic British tailoring. Exhibit A: this men's denim bomber jacket, shot with a subtle metallic shimmer and all geared up to be your new wardrobe BFF.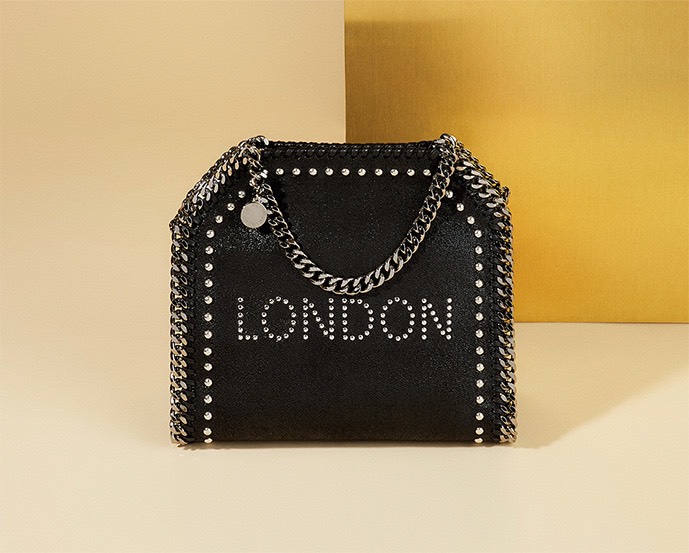 ///
Capital style
Our love affair with Stella McCartney's Falabella bag has been going strong for so long, it's fair to say the style has reached icon status. We didn't think it could get much better – until, that is, we laid eyes on this beauty. Crafted in the designer's signature vegan-friendly faux leather and embellished with (warning: we may be biased here) the name of the greatest city in the world.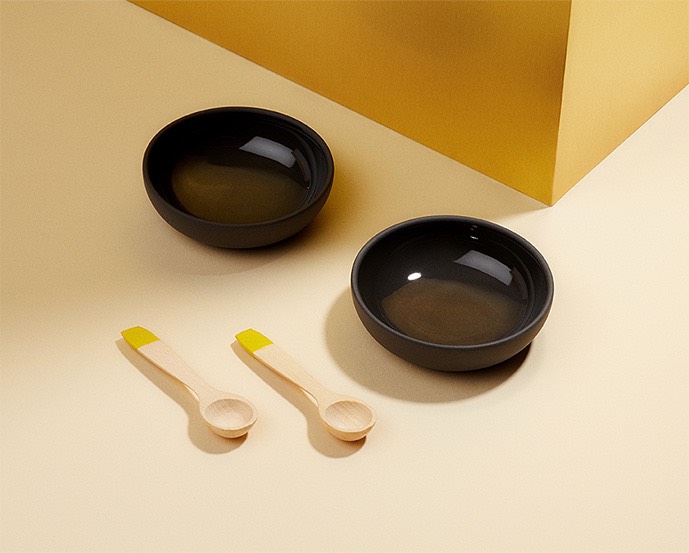 ///
Designed for living
What do you get when you ask eight of Britain's top independent homeware designers to create the perfect household staples with a Selfridges twist? A beautiful collection of perfectly formed products, finished with a touch of Selfridges yellow and primed to take pride of place in your kitchen (no hiding away in cupboards allowed!), that's what.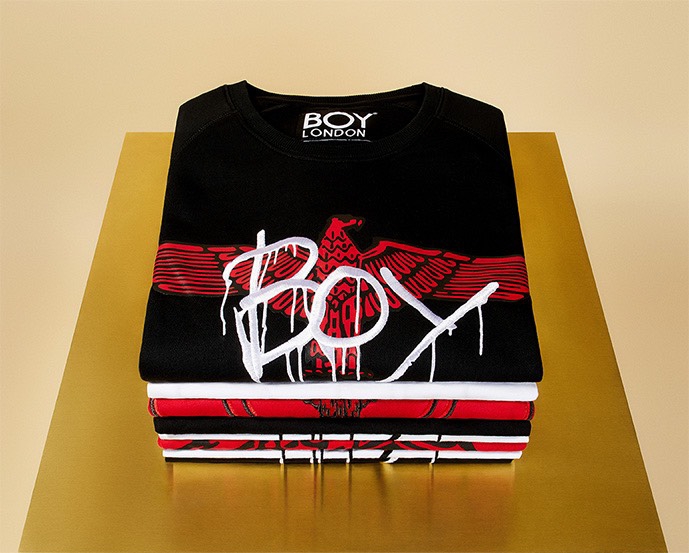 ///
BOY OH BOY, LONDON
Boy London was born in the heart of London's punk scene in 1970s and 40 years on, they still haven't lost their edge. The mohawks may be long gone but their rebellious spirit lives on in these tees and sweats, emblazoned with graffiti logos and the brand's famous eagle motif. All the styles are unisex, making them perfect for stealing from – or sharing with – your other half.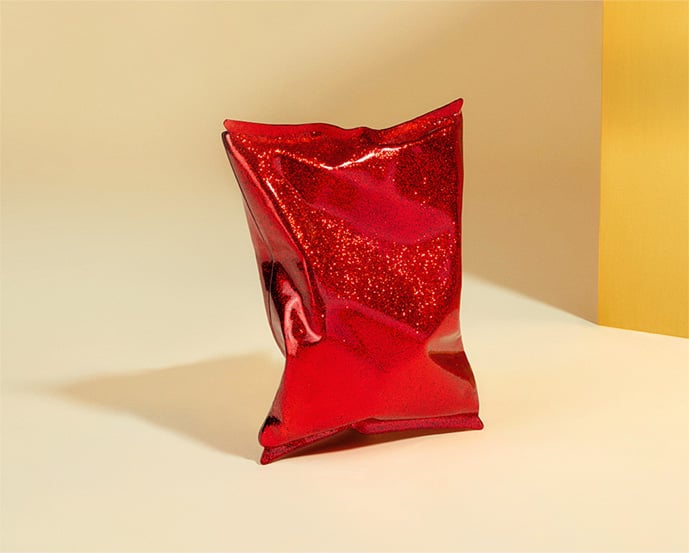 ///
Wearable art
Everyone needs one slightly bonkers bag in their collection, and a glittering clutch modelled after a crisp packet (British favourite Walkers Salt & Vinegar, obvs) is just the kind of bonkers we love. Anya Hindmarch has a knack for taking everyday items and turning them into the most desirable works of art. We can't wait to see what she comes up with next – bacon butty backpacks, anyone?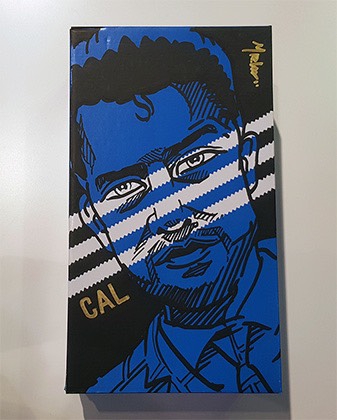 ///
Sneaker box customisation
Calling all sneaker freakers! Caricature artist Mr Lee will be joining us at Selfridges London, Birmingham and Manchester Exchange to customise the shoe boxes of selected men's trainers purchased in store. And what will he be drawing on the box, you ask? You! You'll have the chance to sit for Mr Lee as he draws your portrait in his unique graphic style. Which raises one last question: how do you frame a shoe box?
///
Burberry monogramming
Your initials hand-painted on a classic Burberry bag? That's a vision you can soon make a reality as Burberry joins in our Chinese New Year celebrations with a complimentary monogramming service, available on selected accessories purchased in the stunning new Burberry boutique within the Accessories Hall at Selfridges London.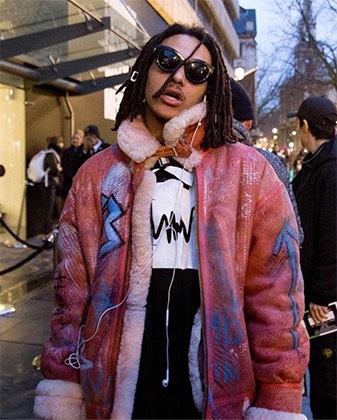 ///
Exclusive: Off-White x Ryan Hawaii customisation
South London artist Ryan Hawaii is collaborating with Virgil Abloh's menswear label to bring his DIY-style customisation to the latest Off-White collection. Inspired by the punk movement in the 1970s and anti-establishment art, the maverick artist will be joining us in store at Selfridges London, Birmingham and Manchester Exchange, where you'll have the chance to meet him and customise your Off-White purchase.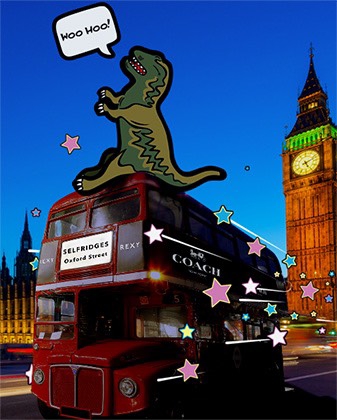 ///
Coach's photobooth with Rexy the dinosaur
First there was Denver, then Barney, and now there's a new (and much cooler – sorry, Barney) dinosaur in town. Cropping up on quirky bag charms and kitsch knitwear, Coach's Rexy the dinosaur is proving to be fashion's favourite new mascot. Now you can take a virtual tour around London's most iconic landmarks with Rexy in Coach's immersive photobooth experience, in store at Selfridges London. Once you're all toured out, you can instantly share your pics or print them off to take home with you.