Selfridges Loves: Statement Sunglasses
SELFRIDGES LOVES:
STATEMENT SUNGLASSES
Ditch the coat and slip into some sandals: summer is on its way, and we can't wait. But there's one thing missing - a shiny new pair of sunglasses, of course. With a host of personality-packed sunnies to choose from, here are the styles we're eyeing up this season (yep, we went there...)
Ditch the coat and slip into some sandals: summer is on its way, and we can't wait. But there's only one thing missing - a shiny new pair of sunglasses, of course.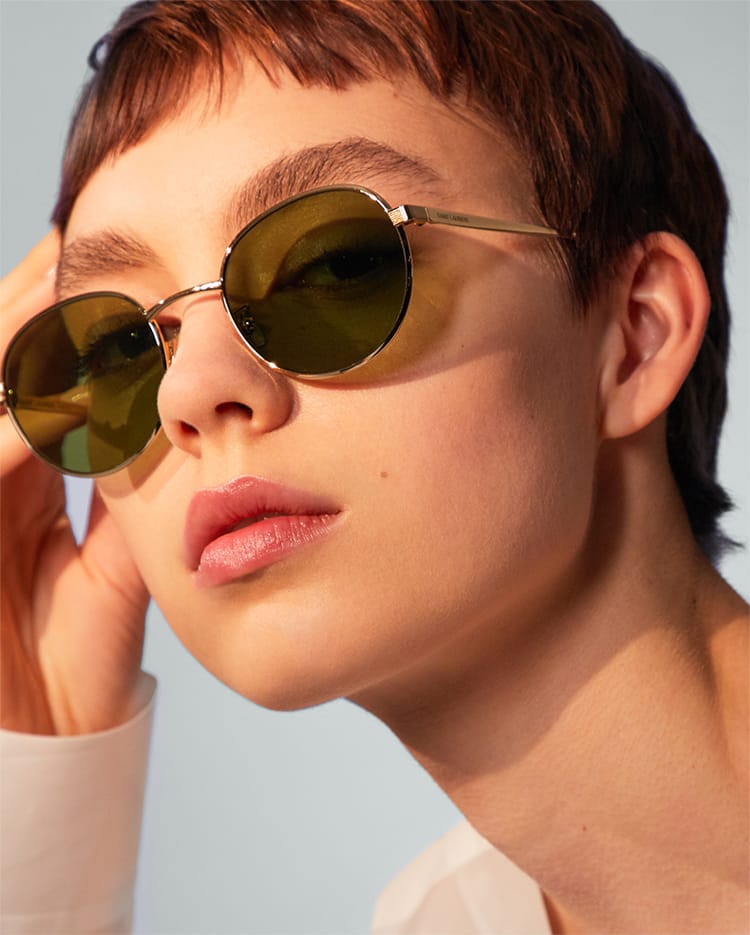 ///
Throw it back
Anyone else loving fashion's ongoing love affair with the Nineties? The SS17 catwalks were awash with throwback trends - from crop tops at Henry Holland to glittery lip gloss at Fendi - and this season's sunglasses are no exception. With their green tinted lenses and round gold wire frames, Saint Laurent's sunnies nail that indie-rock vibe. Simply don a slip dress and tee and perfect that Liam Gallagher-style swagger.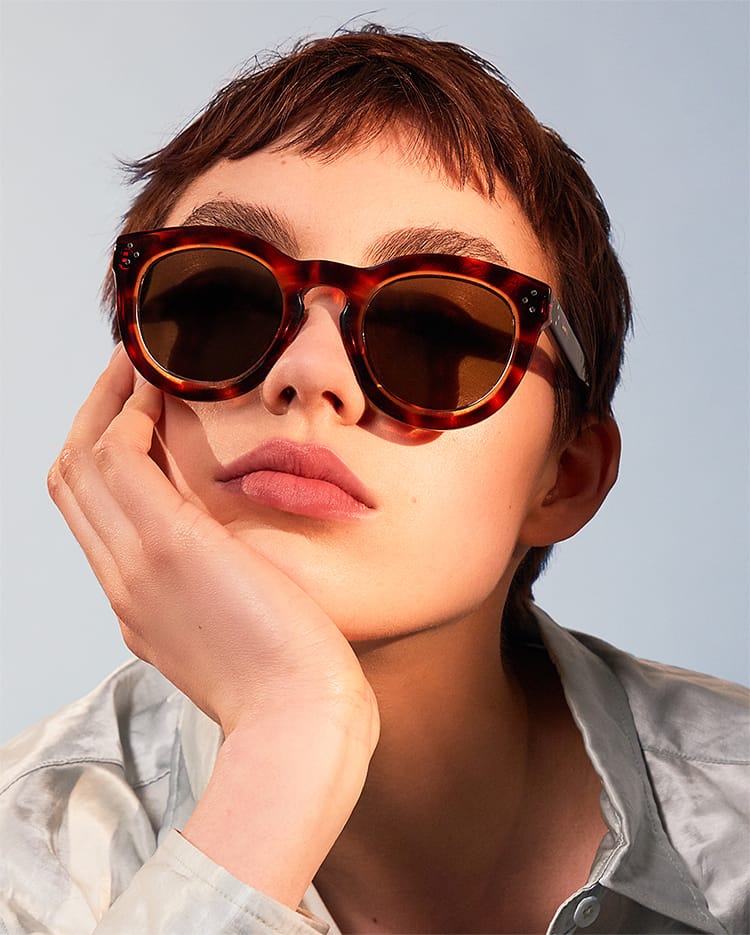 ///
Céline sunglasses
As far as we're concerned, Céline is the last word in achingly cool, quiet luxury. Take the sunglasses, for example: clean, minimal, oversized and utterly luxe - they typify Phoebe Philo's no-fuss design approach and look fabulous on just about anyone. Needless to say, the editorial team (quite literally) jumped for joy when we found out Céline sunnies were joining the selfridges.com line-up.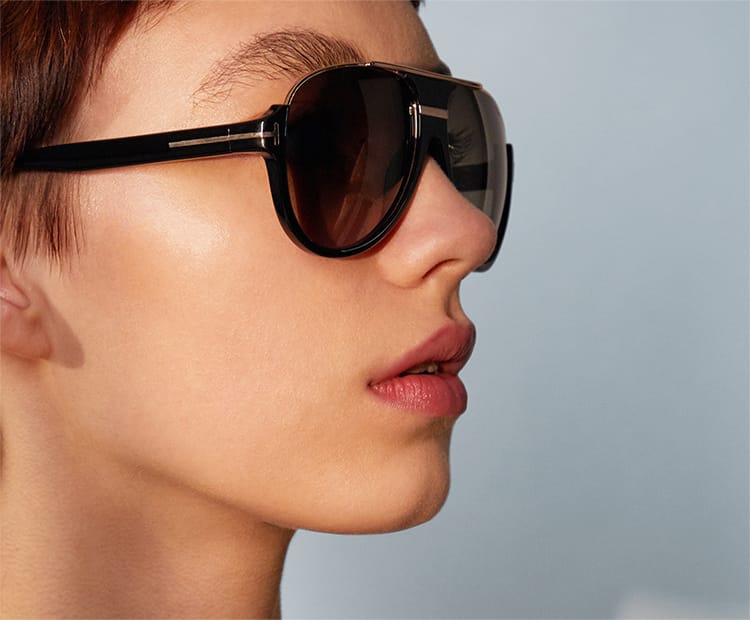 ///
Borrowed from the boys
Sporty, oversized, and cunningly good at hiding eye-bags after a long flight - Tom Ford's aviator shades are a lesson in androgynous accessorising. Most famously worn by a certain Mr Tom Cruise in 1986 action flick 'Top Gun', the classic aviator style has been given a thoroughly modern update with sleek new detailing and weightier frames. Add wide-leg trousers, a bomber jacket and box-fresh trainers to complete that sports-luxe vibe.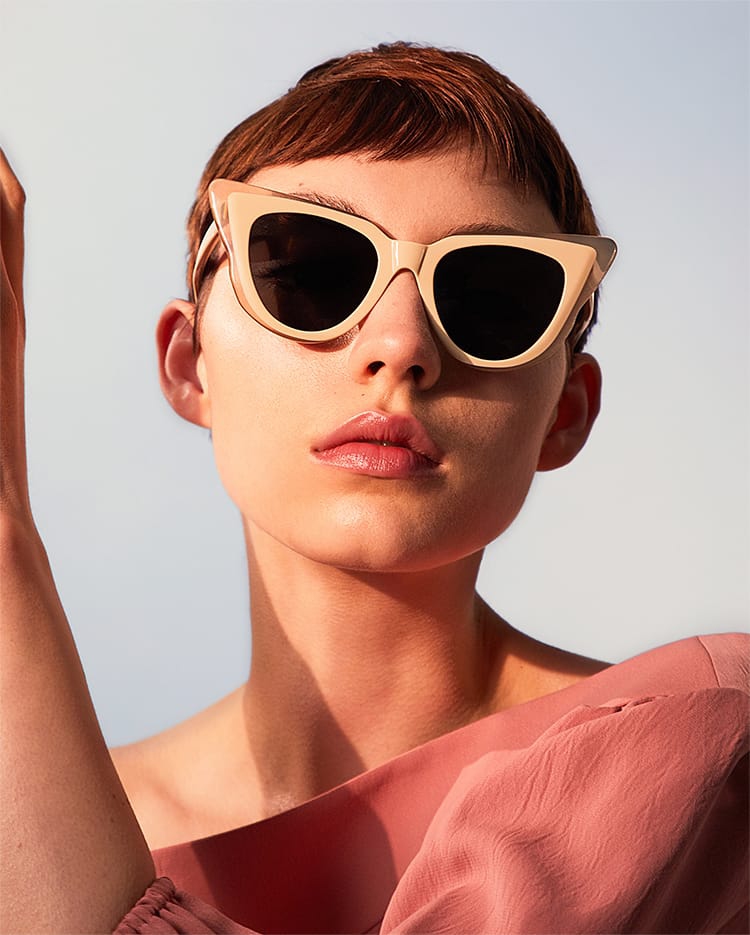 ///
Feline good
Marilyn, Audrey, Barbie. Three iconic ladies with one sunglasses shape in common: the classic cat-eye. Unapologetically feminine and synonymous with the 1950s, the cat-eye evokes old-Hollywood glamour in all its glory. We love the exaggerated pointy shape of this pair by Illesteva - wear with a dark red lip for extra oomph.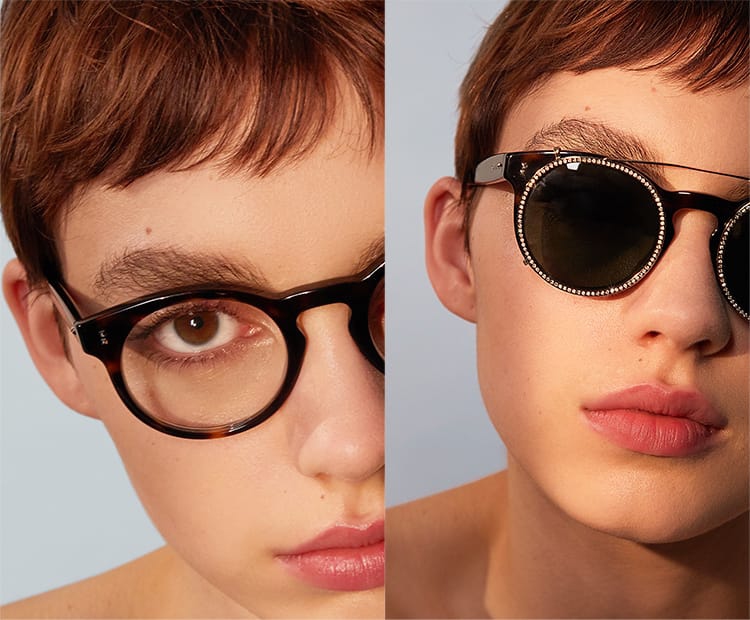 ///
Smart shades
We're all about investing in hard-working pieces here at Selfridges, and these Valentino specs are the ultimate multi-taskers. Simply slip off the dark tinted lenses (complete with diminutive diamantés) to reveal clear lenses underneath - brilliant for those of us who are constantly switching between reading glasses and prescription sunglasses when the sun decides to come out. Genius.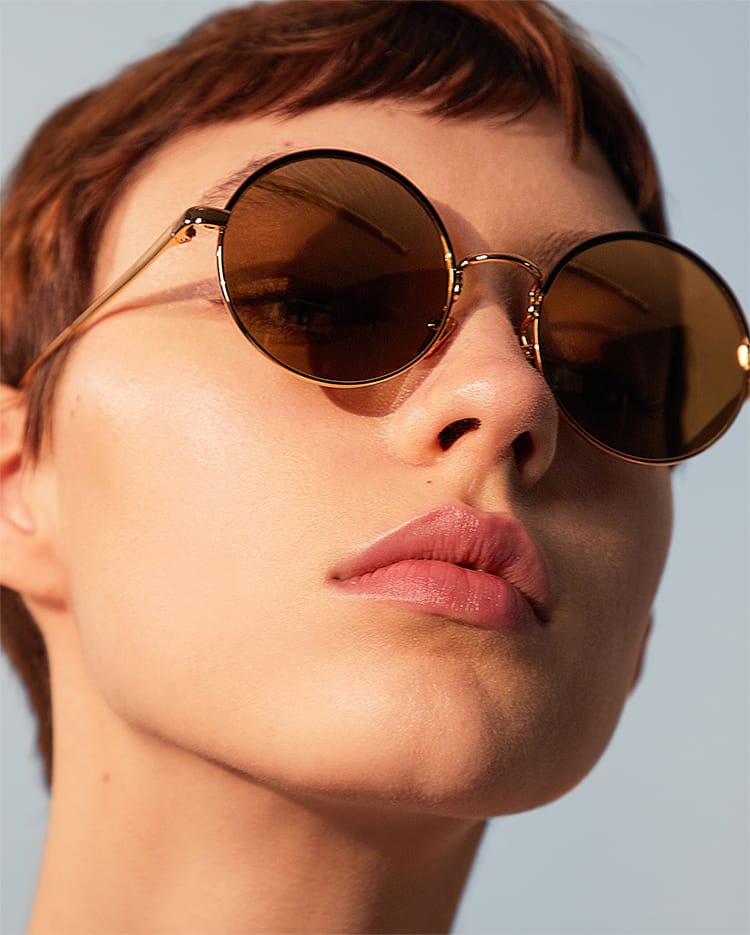 ///
Full circle
Cute as a button and the frame shape du jour for the street-style set, round sunglasses are a must for those who want to add a bit of 70s John Lennon funk to their accessories line-up. Reworked this summer by uber-cool Linda Farrow in mirrored gold and silver, these shades are the ultimate head-turners. Aptly enough, this year marks the 50th anniversary of 1967's 'Summer of Love', so slip on your shades, put your Beatles LP on the record player and start perfecting those peace signs.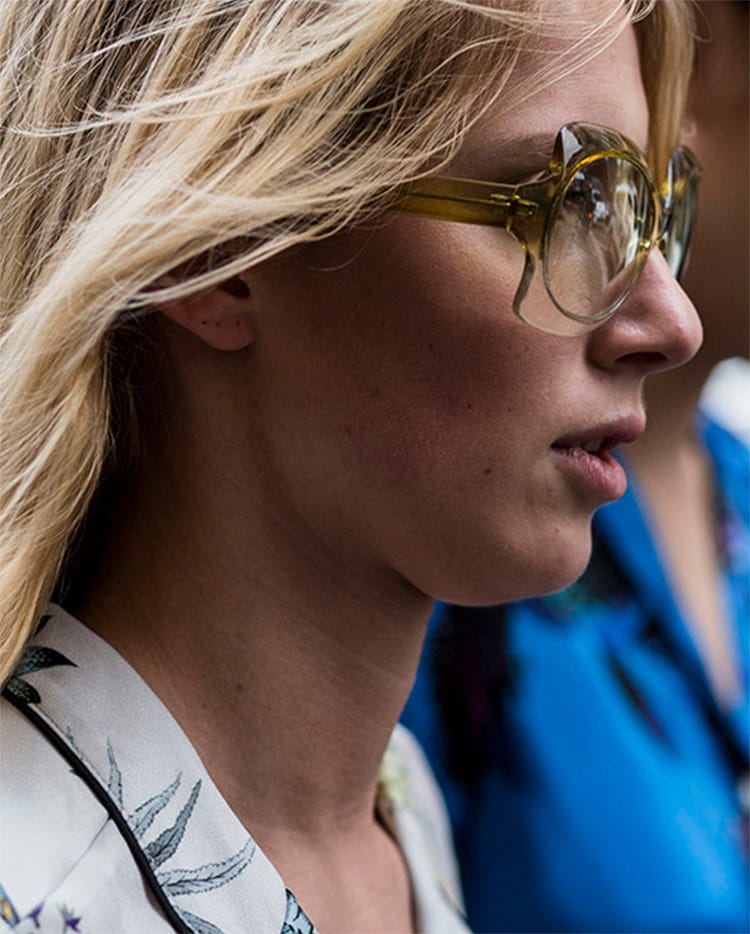 ///
The rules: to break or not to break?
The golden rule when it comes to buying a new pair of sunglasses couldn't be simpler: remember thy face shape. Generally, the shape of your face (round, oval, square or heart) dictates the frame that flatters best, explains Selfridges Accessories Manager Adam Brown. "If someone has a very narrow face, a smaller and rounder shape will usually look better." But what if you don't adore those small round frames, and have your heart set on an oversized cat-eye? "Our ethos is 'play more'," says Adam. "We advise customers to try everything once and see what makes you feel good." Sometimes rules are meant to be broken...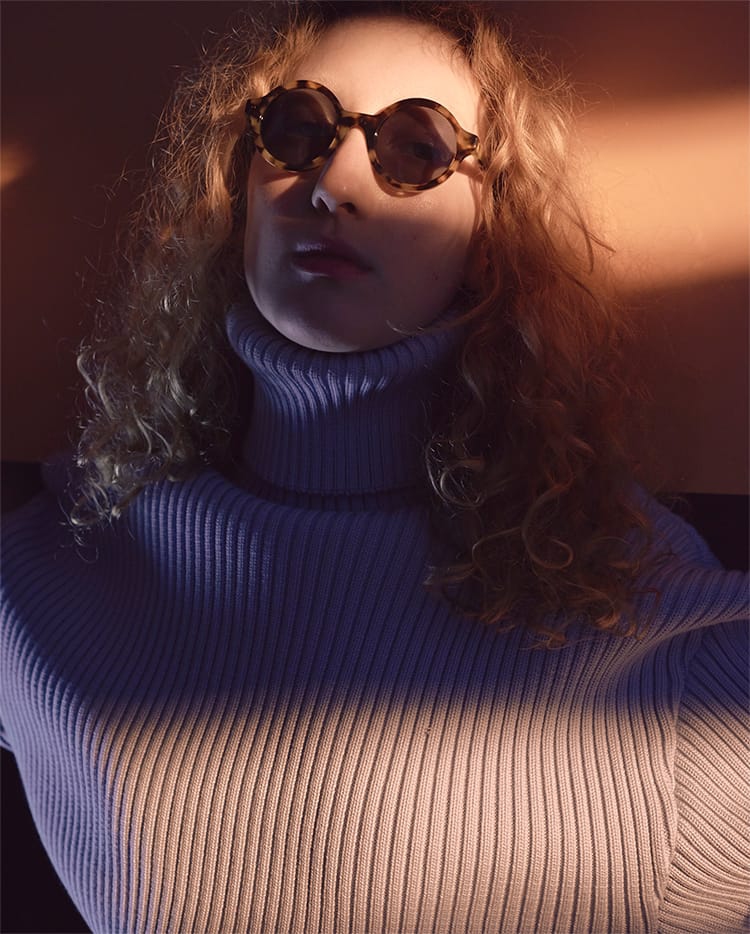 ///
Super sustainable
Dick Moby's eco-friendly frames are made from 97 per cent recycled plastic (sourced from items such as plastic water bottles) or bio-plastics made without the use of crude oil or other toxic nasties. Ocean-loving surfers Robert Wefers-Bettink and Tim Holland founded the brand in 2012, with the aim of producing designs that would help to reduce plastic pollution in our seas. What's more, they look incredible too. We love.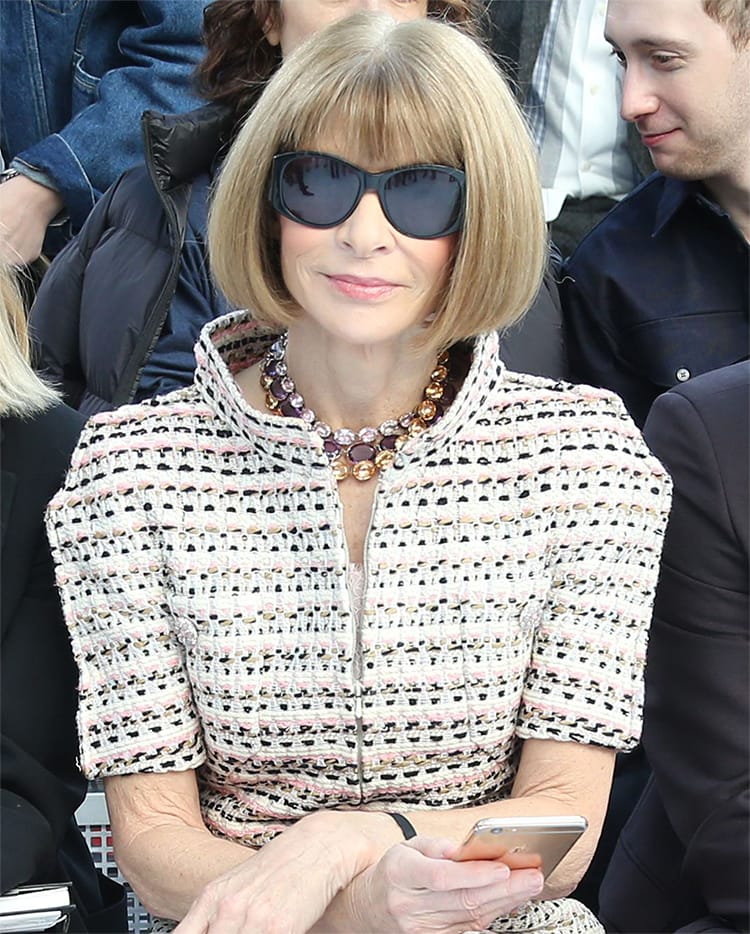 ///
Throw shade like Anna
When it comes to serious fashion types, the number-one accessory of choice (other than the comically large Starbucks cup) is an oversized pair of sunnies. For the ultimate in aloof sunglasses style, look no further than US Vogue's Anna Wintour, who is rarely seen without her dark shades - she even kept them on during the 2015 Oscars ceremony, to much amusement. Wryly self-aware, Wintour has taken off her iconic shades this spring and put them up for auction to raise money for LGBTQ charity The Trevor Project.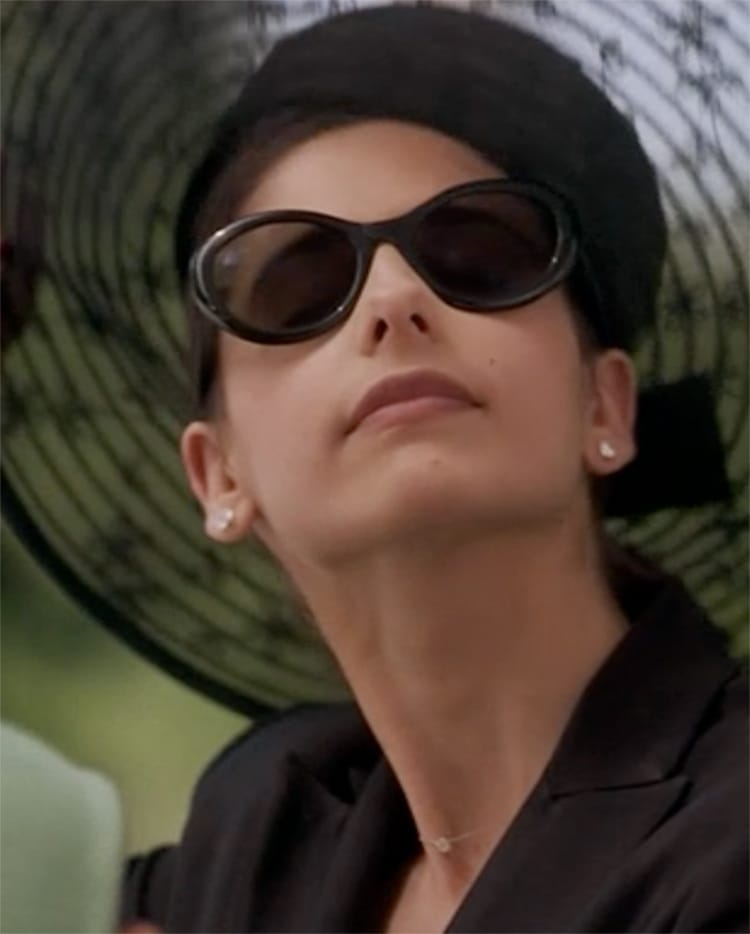 ///
Shades on film
Sarah Michelle Gellar's starring role in 90s film 'Cruel Intentions' may have been a little on the Machiavellian side (and that's putting it lightly), but there's no denying her oversized sunglasses and enormous hats were pure film-noir gold. Rewatch the cult film at Film4's Summer Screen event at Somerset House - giant hats optional.