Selfridges Loves: The Wonder Room
SELFRIDGES LOVES:

THE WONDER ROOM
Party poppers at the ready: we have a very special birthday to celebrate. Ten years ago, our precious jewellery and luxury watches wonderland, the Wonder Room, at Selfridges Oxford Street, opened its doors to the world. So what better way to bring the party straight to you than with a brand-new delivery service: our extraordinary Wonder Room brands are now available to be delivered anywhere within the UK for the first time ever. Here, we share the room's most stunning pieces, ready and waiting to be delivered straight to your door. Happy Birthday to you…
We share the Wonder Room's most stunning pieces, ready and waiting to be delivered straight to your door.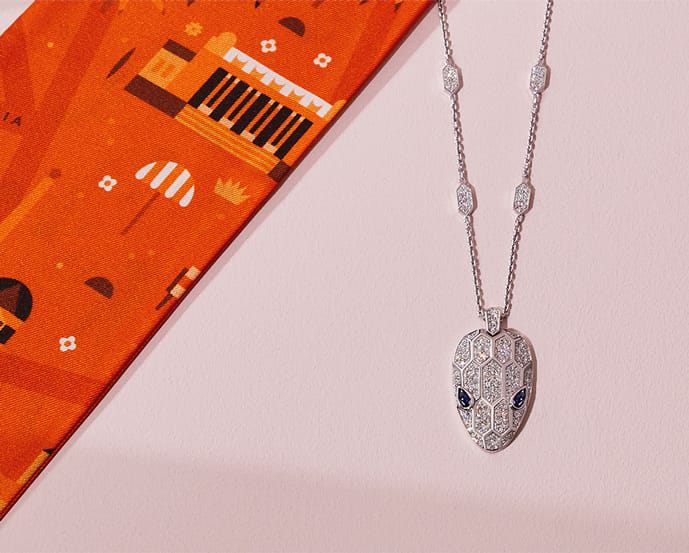 ///
Serpent queen
First launched in the 1960s, Bulgari's Serpenti collection was sealed in the annals of Hollywood history when Elizabeth Taylor was pictured with a diamond-encrusted snake bracelet watch glamorously coiled on her wrist on the set of 'Cleopatra'. Today, the serpent takes shape throughout the Bulgari collections, from snake-head clasps on its classic leather shoulder bags to coiled diamond rings and lavish pendant necklaces complete with sparkling sapphire snake eyes. For more from the brand (including two exclusive silk Shelley scarves, illustrated with maps of Rome), don't miss the Roman holiday-themed Bulgari pop-up in the Accessories Hall at Selfridges London, open from now until 6 August.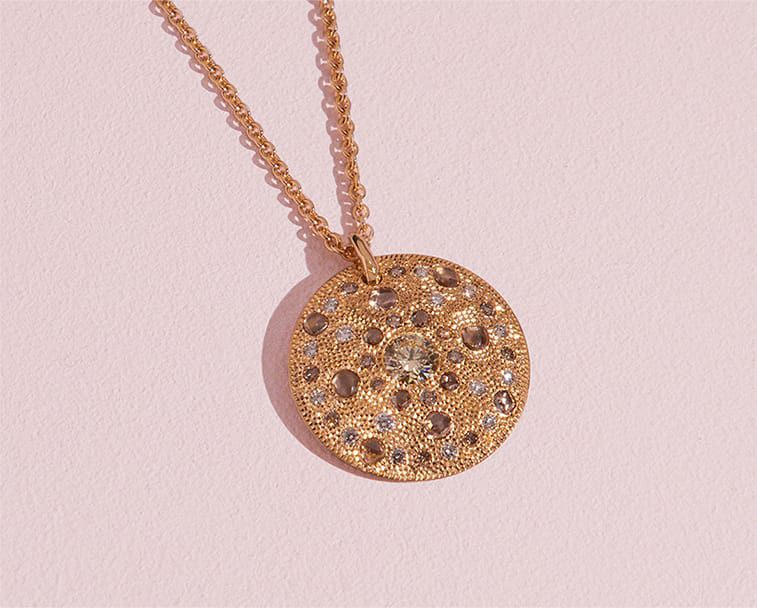 ///
Lucky charm
From Ancient Egyptian gemstones worn to promote fertility to pagan amulets designed to ward off evil spirits, jewellery has long been turned to for its spiritual powers. De Beers taps into this long-held history with the Talisman pendant necklace (available exclusively at Selfridges), designed to pay homage to diamonds in all their mystical glory. Combining rough and polished diamonds, each one has been hand-selected for the unique shapes and colours they create when they catch the light, making every pendant one of a kind. Its medallion style means it can be worn with the chain long over a floaty summer dress or shortened with longer gold chains layered underneath an open-collared shirt.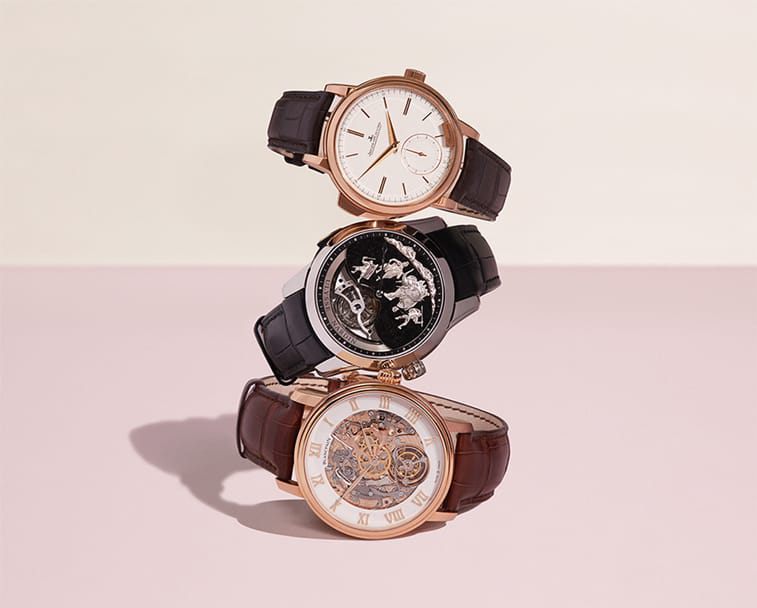 ///
Wired for sound
The latest wave of luxury horology has its origins in technology first developed in the 17th century. Dating back to the days before electricity, the minute repeater pocket watch was first invented to solve the issue of how to tell the time in the dark. In the same way the town clock would toll so the time could be told without having to be in view of the clock, with a push of a button on your minute repeater, the time would be repeated back to you (hence the name) through a chorus of chimes, with different tones used to denote hours and minutes. Fast-forward 300 years and the watch world is returning to this magical old-world technology, with open faces now treating us to a glimpse of the incredibly detailed mechanisms that lie beneath.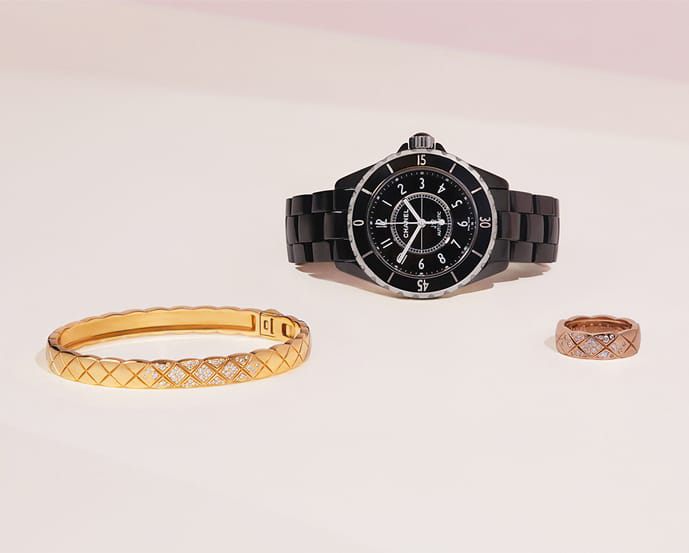 ///
Gold standard
Chanel's quilted bags are one of its most famous hallmarks and, now, with the launch of the Coco Crush fine jewellery collection, it's providing inspiration for a whole new facet of the brand's design. As Coco Chanel herself once said "simplicity is the keynote of all true elegance", and it's the simplicity of the geometric lines, designed to mirror the brand's iconic quilting, that feels so alluring. Intricately flecked with diamonds, the collection's understated elegance means it pairs as beautifully with the brand's sleek J12 watch and a crisp white shirt as it does with a sparkling evening dress.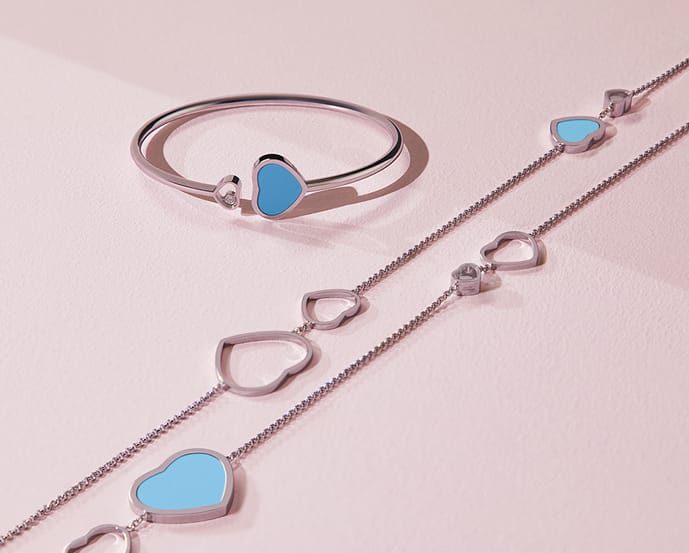 ///
Heart lines
What better gift could there be than that of a happy heart? Chopard's Happy Hearts jewellery collection focuses on the timeless romanticism of the simple shape, and is available in a rainbow of coloured gemstones, finished with the brand's signature free-moving diamonds, which are designed to dance their way around the mini hearts. Capturing this season's mood for vibrant colour, the collection's kaleidoscope of bright turquoise, emerald-green agate and pastel-peach coral necklaces, bracelets and earrings shows fine jewellery can still be fun. Wear yours worn as a set or layered for an eclectic splash of colour.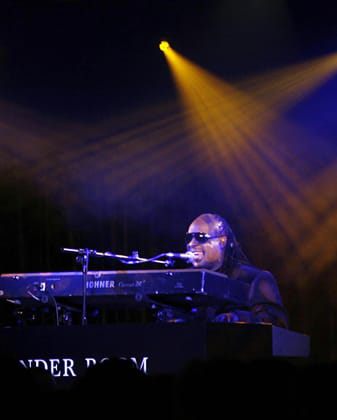 ///
Stevie Wonder opens the Wonder Room
Who do you call on to open the most spellbinding collection of luxury jewellery and watches at Selfridges? Stevie Wonder, of course. When we first unveiled the Wonder Room back in 2007, Mr Wonder himself serenaded a room full of lucky guests at the opening party. Now, as we celebrate our 10-year anniversary with the launch of our new delivery service, it feels about time for an encore, and we've got just the song in mind to suit the occasion. You've guessed it: "Here I am baby, signed, sealed, delivered, I'm yours…"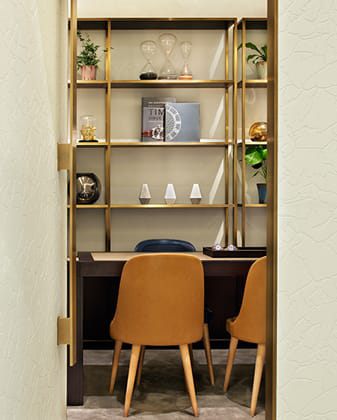 ///
A most wondrous shopping experience
Recently revamped with a fresh new design and crowned with a unique new light sculpture, the Wonder Room at Selfridges London now also offers a new Private Sales Suite, where you can peruse the best of the Wonder Room at your own leisure, with one-on-one service and a glass of champagne in hand. Speak to a team member at the Wonder Room on G to find out more.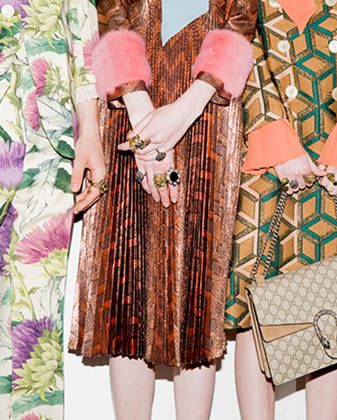 ///
Cocktail hour
We say, a cocktail ring is too pretty to sit alone. This season, it's goodbye solo act and hello cocktail party, as the trend for wearing a number of jewellery's most exuberant knuckledusters simultaneously takes hold. Championed at Gucci's recent catwalk shows, it's all about an eclectic mash-up of mixed metals, coloured gemstones and animal and flower shapes, finished with stripped-back nails in natural or soft nude tones.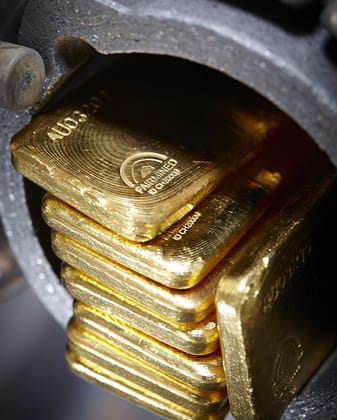 ///
Sustainable luxury
As the desire for sustainable style grows, many of the world's leading fine jewellery and watch brands are spearheading positive change in the industry. Chopard has launched an initiative to support certified artisanal and small-scale gold miners in South America, and De Beers has been awarded the Positive Luxury Butterfly Mark for its work in embedding ethical standards into every part of the diamond industry through partnerships with local governments, suppliers and contractors.