Selfridges Loves: when sport and fashion combine
SELFRIDGES LOVES:

WHEN SPORT AND FASHION COMBINE
Whether you were the kid smashing the school's 100m record come sports day or the one handing in a sick note in suspiciously familiar handwriting, we'll make sure you're a sartorial Olympian this summer with our top 10 sporting greats, from gold medal-worthy collaborations to this season's most intriguing spectator sports…
We make sure you're a sartorial Olympian this summer with our top 10 sporting greats, from gold medal-worthy collaborations to this season's most intriguing spectator sports…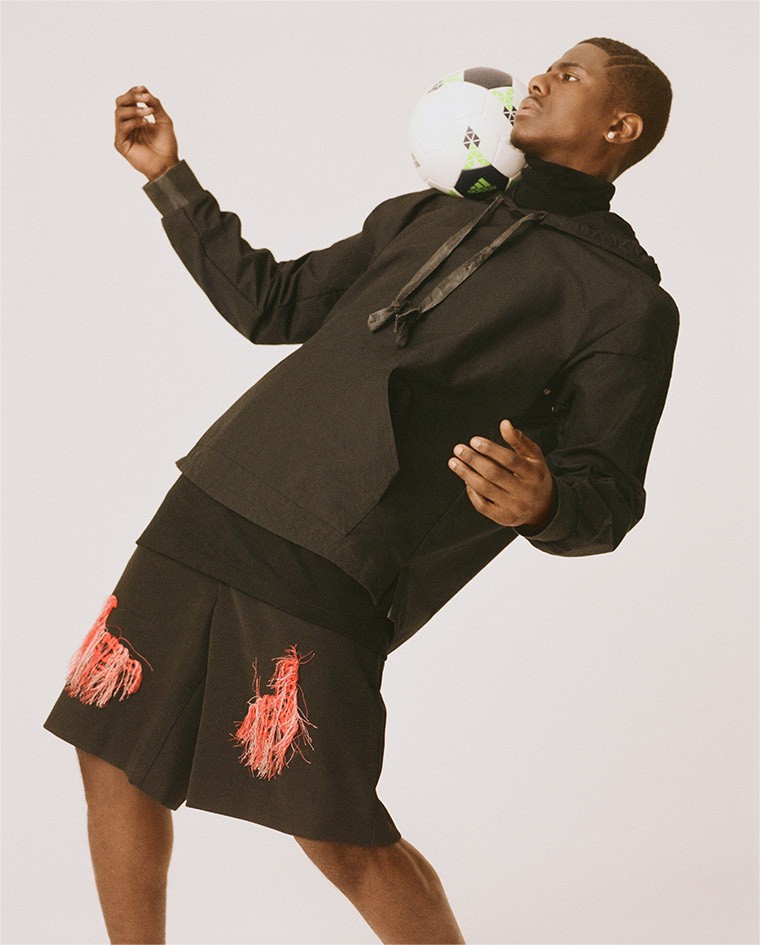 ///
Man hood
Dating back to the early 1920s when brand-of-the-moment Champion added a hood to its sweatshirts for guys shivering on the sub bench, the hoodie has recently cemented itself as a wardrobe hero thanks to designers giving it an altogether more luxurious edge. But how to wear it in a way that feels more 'smart city weekender' than 'teenagers in a skate park'? We say, go for some straight-leg retro-wash denim or, if you want to try pushing the dress code at the office (yes, hoodies have been spotted here at Selfridges HQ), some loose-fitting tailored trousers. And don't forget to opt for smarter-looking trainers – minimal black leather should do the trick.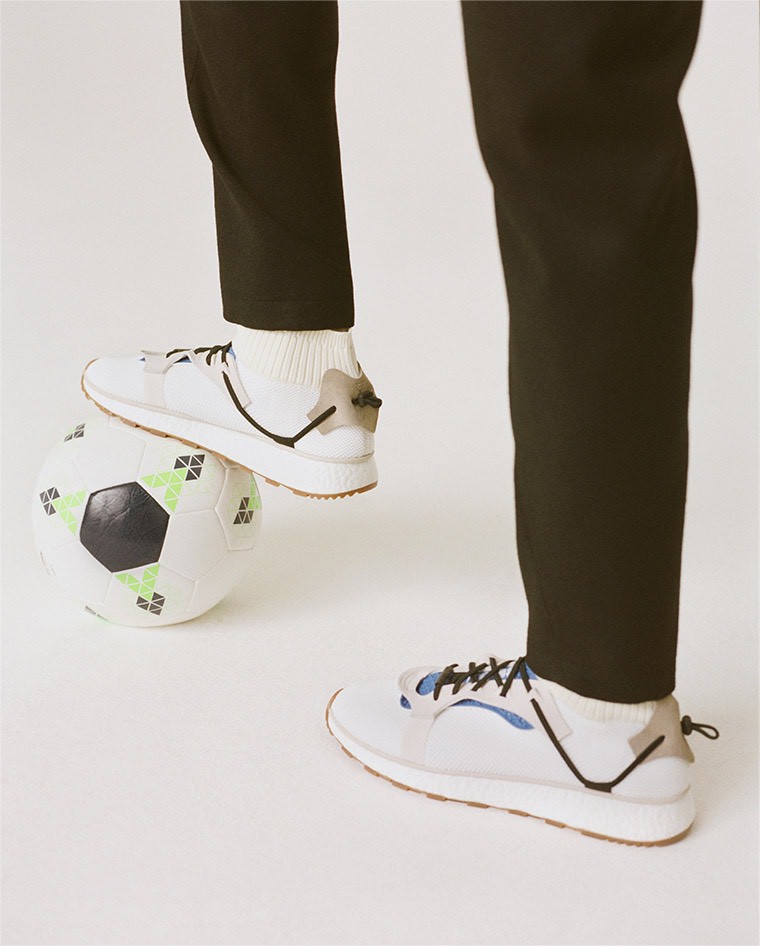 ///
Running man
Trainers: pretty much the grown-up equivalent of football stickers. No matter how old we get, our urge to collect rare trainers will never be sated. Top of our get-in-my-life-right-now list of styles are adidas's various collaborations, including Rick Owens, Raf Simons and Alexander Wang. Blending signature shapes, colours and details from each designer with the brand's famed footwear alchemy (seriously, this pair by adidas x Alexander Wang are as light as a cloud), these are trainers that ensure you're first off the fashion starting blocks.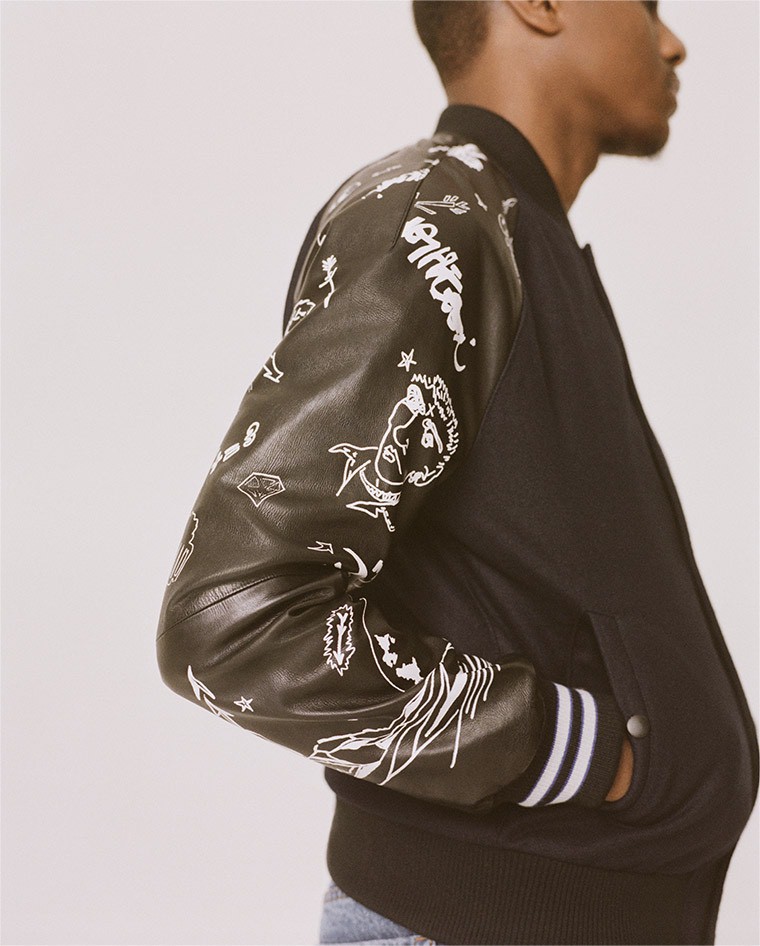 ///
Letterman layers
Varsity style gets all shook up this season as the likes of OFF-WHITE, AMI and Lanvin rework the classics – Letterman jackets, V-neck jumpers and appliqué letter shirts – with bold graphics, embroidery and gutsy strokes of colour. Take the look away from 'The Breakfast Club' and join an all-together more sophisticated team by daring to wear these new contemporary styles oversized with contrasting skinny jeans.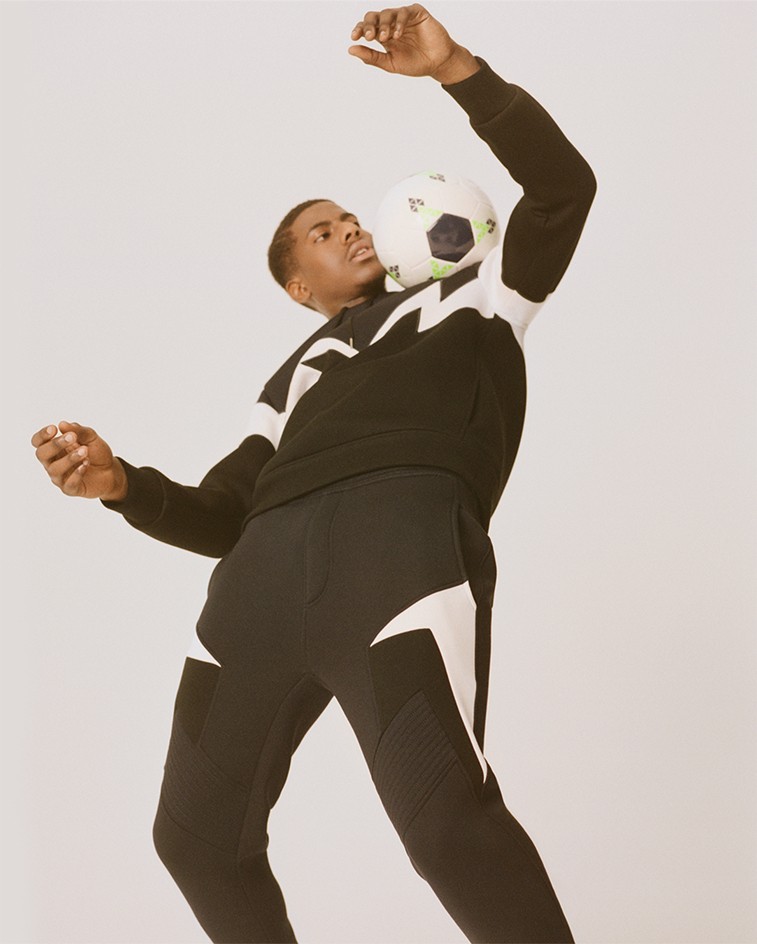 ///
Future sports
What will the Olympians of 2036 be wearing? Well, we think it might look a lot like Neil Barrett's current collection. Structured jumpers take neoprene – the material used for diving suits – into a futuristic realm with sharp cuts and Barrett's instantly recognisable graphic details for a look that's part 'Tron', part fine Italian tailoring (in fact, most of the collection is made there). The designer is even launching his BLACKBARRETT sportswear line this summer – coming soon to Selfridges.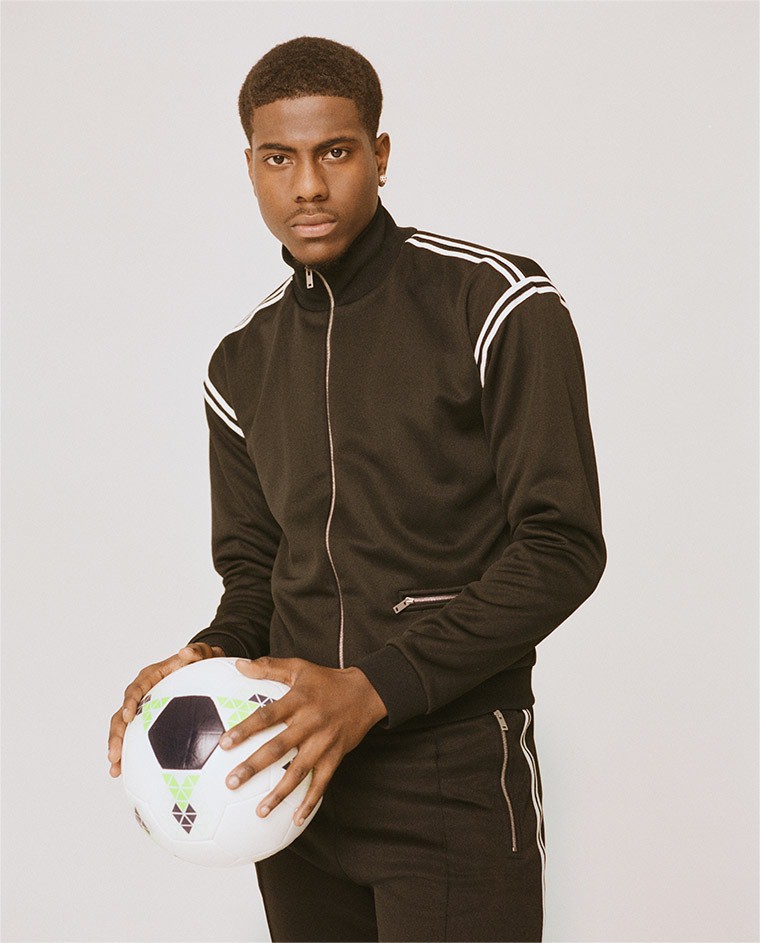 ///
On track
Track jackets and pants are no longer just for the racetrack or trips to and from the gym. Zip up, toggle up and get ready to greet your weekend in technical fabrics with a smart finish and distinctly Seventies vibe – the decade when colourful track jackets and zip-collar polos were as popular as cheese and pineapple on sticks. It's retro sportswear that feels at once pleasingly familiar and distinctly modern.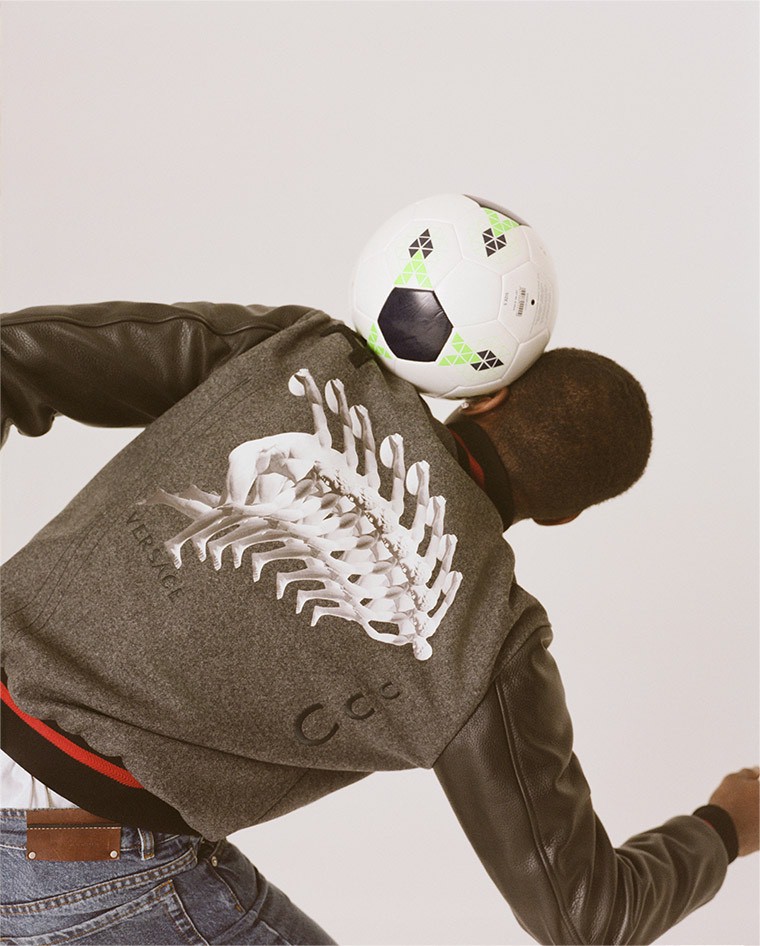 ///
Statement sports
How to bring a little artistic flair to sportswear staples? Just add a bold flourish of eye-catching prints. Take, for example, the likes of OFF-WHITE and its graffiti-like prints on hoodies and sweatshirts, or this sports jacket by Versace, featuring a Grecian discus thrower, no less. Never has sportswear been more statement-making.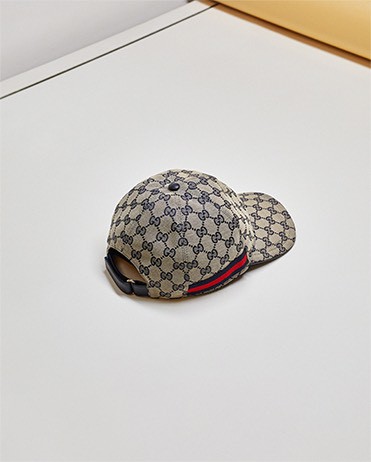 ///
Cap it off
Baseball caps: a street-style hero we saw everywhere during the fashion week season. Why? Maybe it's because Nineties football style is having a bit of a moment (just check out the Burberry check shirts and baseball caps at Gosha Rubchinskiy's recent show). Or perhaps it's that London has had a seriously sunny summer for once? Whatever the reason – we're ready to snap it back.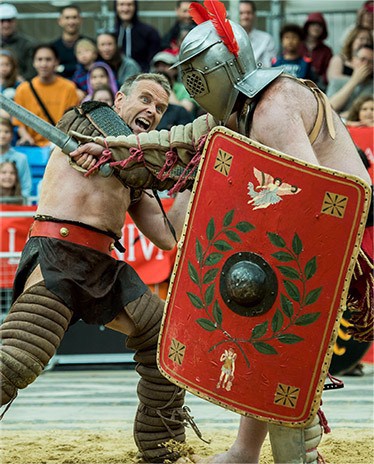 ///
Gladiator Games at Guildhall Yard
Unleash your inner Russell Crowe as you see gladiators fight for freedom above the remains of London's Roman amphitheatre at the end of August. Staged by Britannia (the folks behind Ridley Scott's film 'Gladiator'), the action is organised by the Museum of London. Who wins? You decide with either a thumbs up…or a thumbs down. Brutal!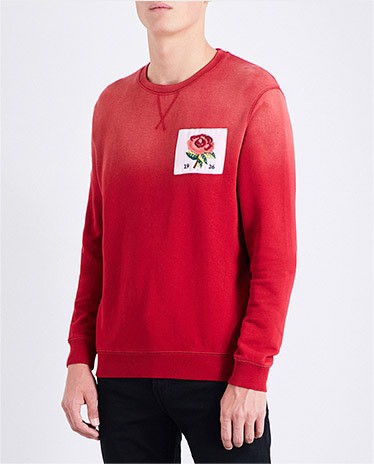 ///
Wear it like Beckham
What mention of sports-influenced fashion would be complete without a reference to David Beckham? The guy is a living, breathing men's fashion editorial (not to mention one of the greatest footballers of all time). Great for us, then, that he's helped to reinvigorate 1920s cricket outfitter Kent & Curwen, giving the unabashedly British stylings of the brand a contemporary twist. The perfect garb for beer gardens, lazy weekends or even a kick around in the park (if you're feeling, you know, actually sporty).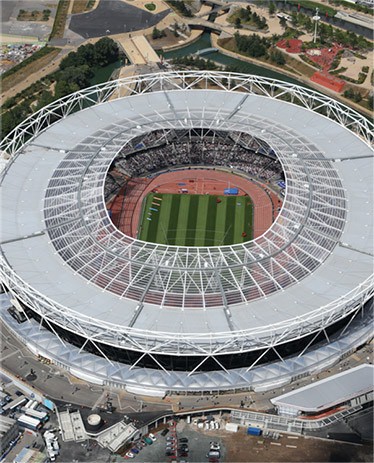 ///
The Athletics World Championships
From 4–13 August London's Olympic stadium will be hosting the world's greatest athletic talents, including Jamaica's Usain Bolt and Britain's Mo Farah who have both said this will be their last time at the Championships (making booking a ticket even more of a must). Just remember to limber up for your 'Lightning Bolt' pose as Usain crosses the finish line.