Give Me Five: New Ways To Experience Music
GIVE ME FIVE:
NEW WAYS TO
EXPERIENCE MUSIC
There's no denying it: music venues in the UK are closing rapidly, with 40 per cent having shut in London already. That's not to say innovative new ways of enjoying live music aren't springing up in the most unexpected of places, filling a void left by the more traditional venues. In the spirit of our current Music Matters at Selfridges campaign, in which we're celebrating the transformative power of live music, we give you five new weird and wonderful ways to enjoy live music again.
In the spirit of our current Music Matters at Selfridges campaign, in which we're celebrating the transformative power of music, we give you five new weird and wonderful ways to enjoy live music again.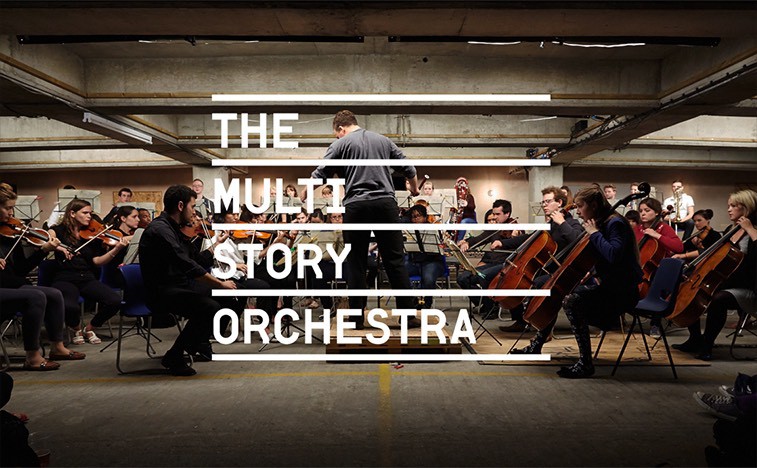 ///
Bold Tendencies
If you think the most melodic a car park can get is the shrill hum of a car alarm, think again. For the past 10 years, Bold Tendencies, a creative enterprise based in the disused top four floors of the municipal car park in Peckham, and their long-time collaborative partners, the Multi-Story Orchestra, have been transforming the stark south London space into a visual art and classical music arena. Soon, they'll be working their magic in The Old Selfridges Hotel too, with a live classical music concert on 9 September. Winners of a 2016 Philharmonic Society award, the Multi-Story Orchestra has been touted as one of the most exciting emerging orchestra ensembles, so expect the sweet sounds of Stravinsky's 'The Rite and Spring' in our most utilitarian space.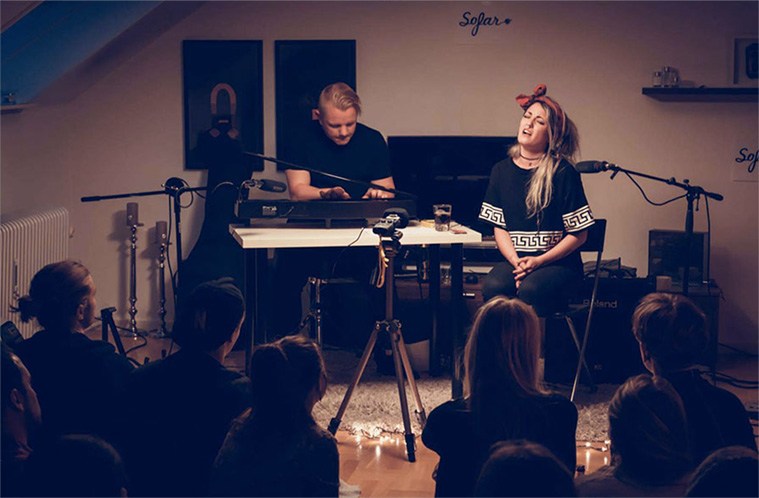 ///
Sofar Sounds
A network of artists and music lovers from around the world, Sofar Sounds has spearheaded a new, intimate and somewhat secretive way to enjoy live music. Reviving the buzz of pre-gig anticipation not felt since the notorious and exclusive warehouse raves of the 80s (though this time it's thoroughly legal, we promise), music lovers start by registering their interest to attend a live gig in a city of their choice. Given each gig is top secret and guest-listed, just because you're name is down, doesn't mean you're getting in. With 335 cities to choose from, it's not as exclusive as you might think, but given a venue might range from a bijou living room in the suburbs to an office building in the city - or even the village church hall - the capacity can vary hugely, as can the atmosphere. One thing's for sure, though, if you make it in, the end result will be the same: great music, with like-minded music lovers.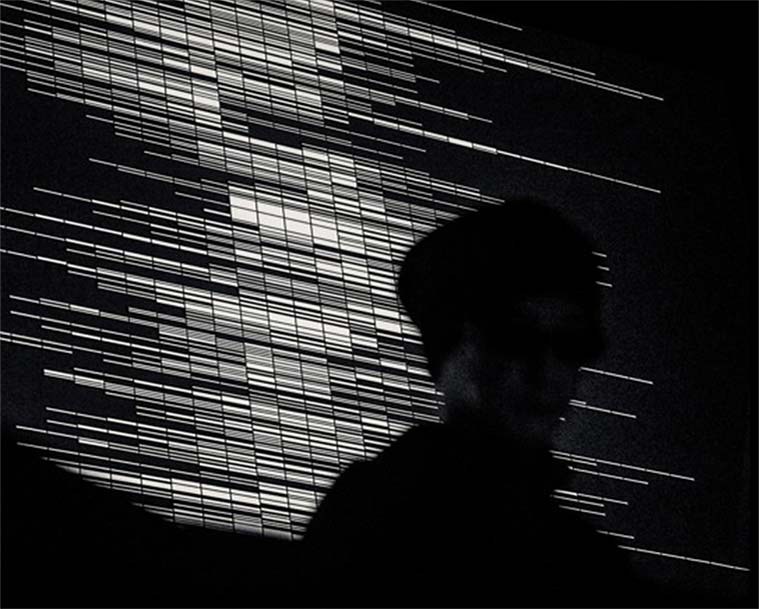 ///
Ryoji Ikeda
Japanese electronic composer and visual artist Ryoji Ikeda has gained global cult status as one of the few international artists orchestrating sound, visuals, materials and mathematical notions into one blockbuster live performance. Ikeda was the man behind the amazing Spectra exhibit back in 2014 - a huge pillar of white light rising up from the London skyline to commemorate the centenary of the First World War - and he continues to wow with his live music and visual performances worldwide. Find yourself entranced in an engrossing and captivating performance at The Old Selfridges Hotel on 28 September for a must-see one-off show.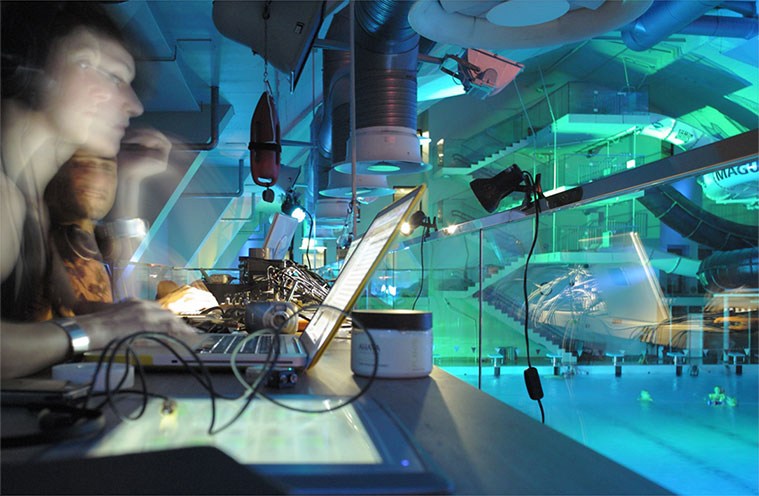 ///
Wet Sounds
The innovative founders of Wet Sounds have created an astonishing underwater sound art installation and performance, touted as 'a deep listening experience'. Live performances from an array of artists are played through multiple sound systems in various locations across a swimming pool. One sound system is placed outside the water and another is submerged beneath the surface, with the idea being that you can move between the two by floating on the surface of the water, thus creating parallel soundscapes at once. "Considering that sound travels 4.5 times faster in water than it does in air, this creates a very surreal, almost womb-like experience," says one visitor. Goggles at the ready…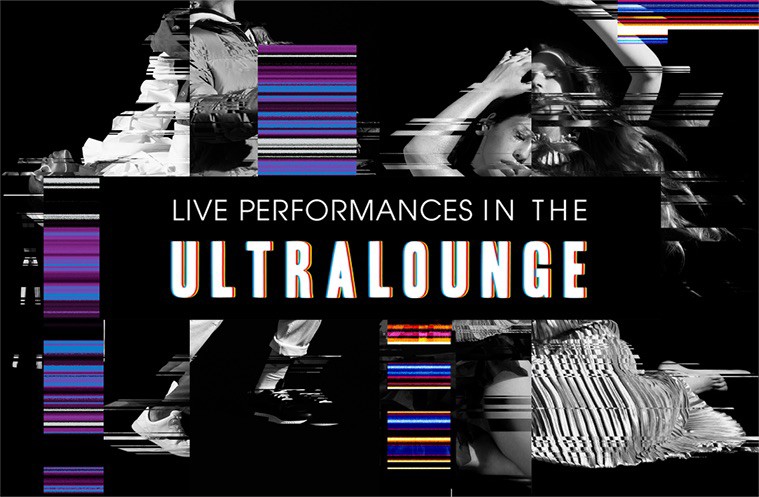 ///
The Ultralounge
Our ever-evolving Ultralounge space on the lower ground floor at Selfridges Oxford Street, London, has played host to many an awe-inspiring concept - from a cinema to theatre and pantomime space, to Psycle studio and water bar - and now it's transforming once more to become a state-of-the-art audio-visual studio (the first of its kind to ever open in a department store). As Selfridges teams up with London-based audio-visual designers TEM, the Ultralounge is playing host to a truly immersive music experience, featuring live projections and special visual effects, alongside a diverse mix of musicians, DJs and visual artists. Take it from us: each show is guaranteed to be a completely unique and intimate experience.