Selfridges Loves: music's most surprising fashion moments
SELFRIDGES LOVES:
MUSIC'S MOST SURPRISING
FASHION MOMENTS
Music + fashion = a hotbed of weird and wonderful creativity. As part of our latest campaign, Music Matters at Selfridges, we bring you our top 10 unexpected, eyebrow-raising or boundary-breaking sound-meets-style moments of all time.
As part of our latest campaign, Music Matters at Selfridges, we bring you our top 10 unexpected, eyebrow-raising or boundary-breaking music-meets-fashion moments of all time.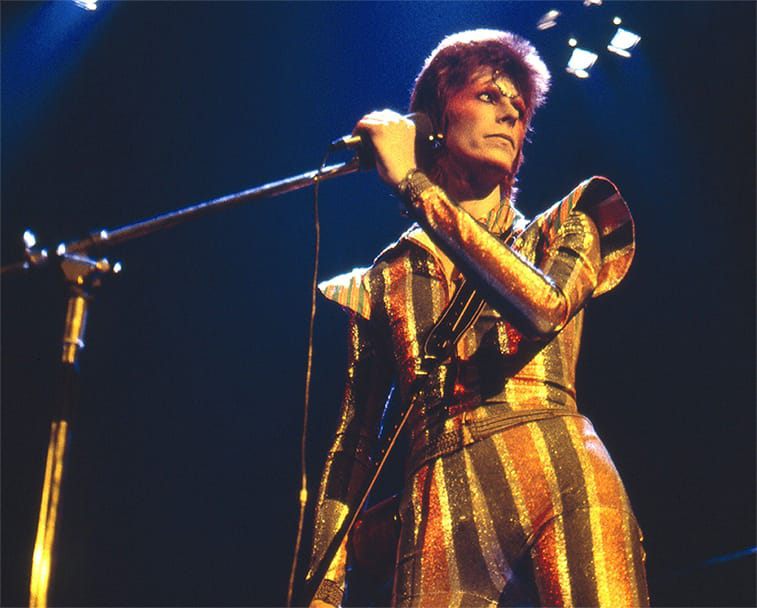 ///
The era-defining duo
Japanese designer Kansai Yamamoto was the creative force behind many of David Bowie's most iconic outfits, including all the costumes for his 1973 Aladdin Sane tour, which cemented him as a pioneer in defying gender norms. Speaking of their relationship, Yamamoto told 'The Hollywood Reporter': "When David wore my women's clothes, people were very surprised. My clothes were designed to be worn by women. When I think of it, it was a bizarre thing for him to do."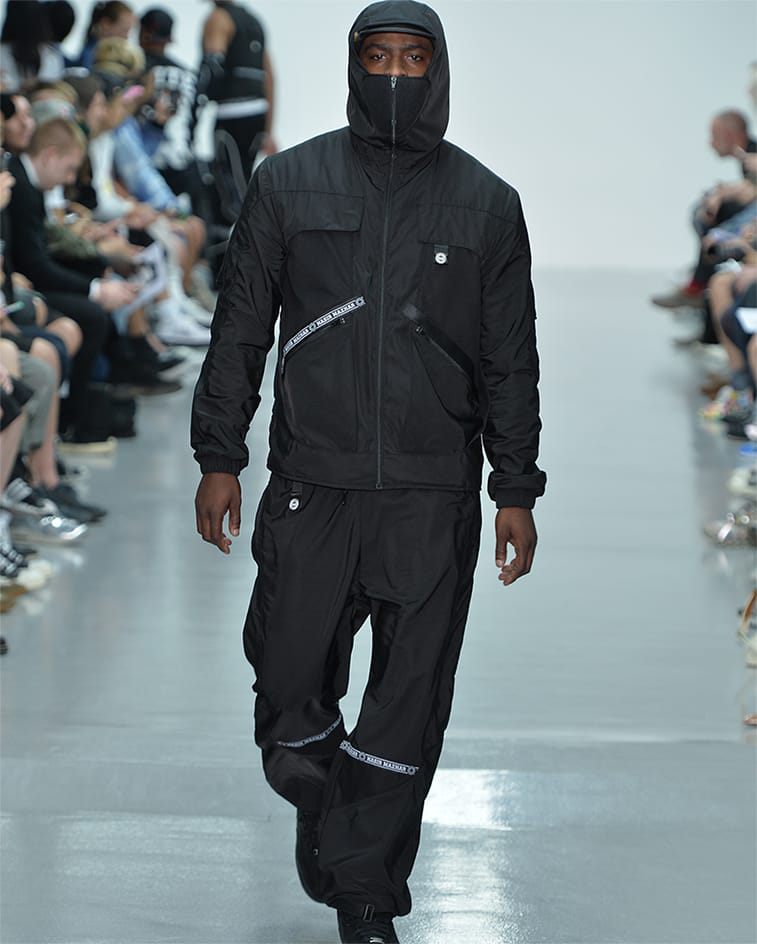 ///
The catwalk collab
For spring/summer 2015, UK rapper Skepta joined forces with streetwear designer Nasir Mazhar, creating the soundtrack for Mazhar's show and making his catwalk debut. Speaking to 'Dazed' magazine, Skepta said: "It's a collision of creative minds. I'm happy that he chose me, because I've always wanted to do design. I've been into clothes since I was a kid, going to garage raves and seeing all the Tottenham gangsters wearing Moschino and Versace. I just always had a passion for it." Fast-forward three years and Skepta has made his design debut with the launch of his clothing line MAINS, available exclusively at Selfridges.
///
The boundary-breaking music video
In 2015, transgender model and performance artist Hari Nef starred in Selfridges' first music video, created for our ground-breaking campaign Agender, which examined shifting gender boundaries. The exclusive track, entitled 'He She Me', was created by Devonté Hynes and Neneh Cherry. The powerful video (shot in one take) was directed by Kathryn Ferguson, who described it as depicting the "subtle push and pull between masculinity and femininity".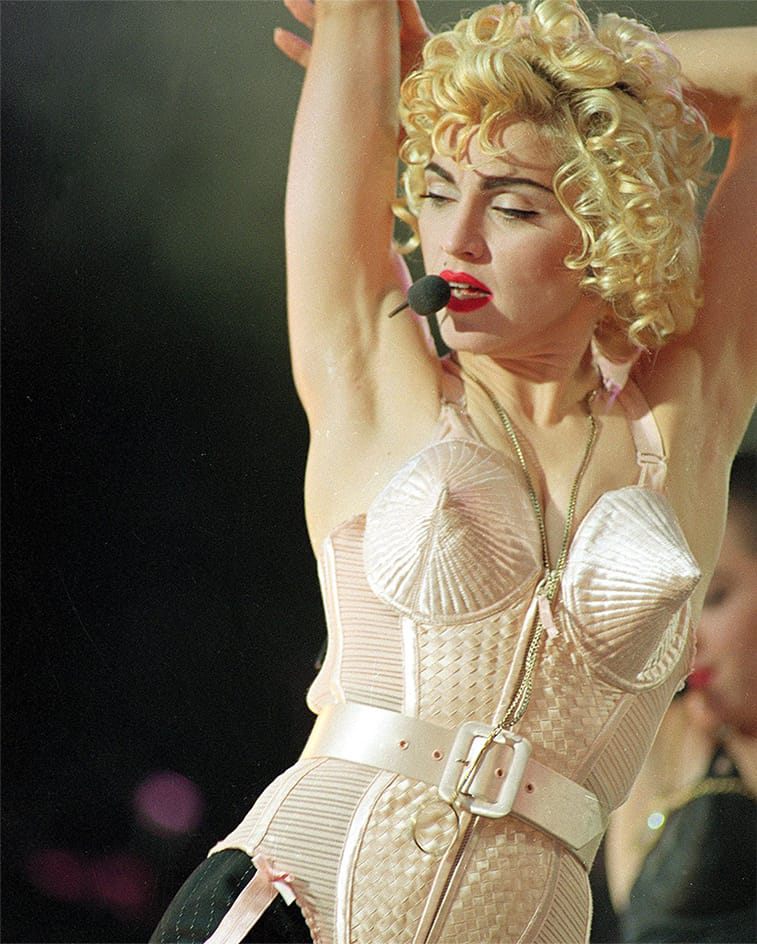 ///
The pop culture legacy
Madonna's cone bra corset, designed by Jean Paul Gaultier, has gone down as one of the most iconic music-meets-fashion moments in history, and, in 1990, it was an important milestone for female liberation. In her book 'The Fashion Universe of Jean Paul Gaultier', Suzy Menkes writes: "The burgeoning sexual freedom of women, seeded in the 1960s, culminated in Gaultier's costume design for Madonna's 1990 Blond Ambition World Tour. This rebel-with-a-corset moment was when runway and stage merged, bringing to a global public the vision of the conical bra that the designer had revealed first on the catwalk in the early 1980s." In 2012, the corset sold for $52,000 in Christie's Pop Culture auction.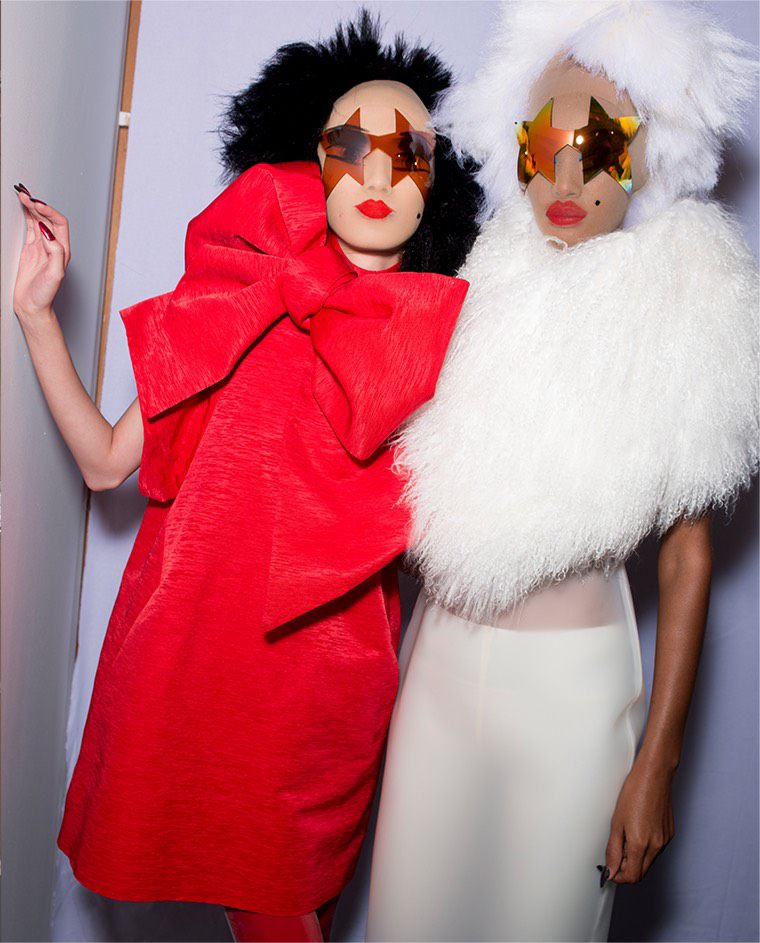 ///
The Soho statement
Hosted just a few doors down from the boarded-up Madame Jojo's (the legendary cabaret club and live music venue that was forced to close in 2014), Gareth Pugh's spring/summer 2016 show shone a spotlight on the high-speed gentrification of Soho. The collection was a dark homage to hedonism: giant red sequins and flares harked back to the shimmying days of disco, while waist-to-toe PVC brought to life Soho's debaucherous history. "Soho's changed a lot," said Pugh. "We can't stop change, but I think sometimes it's important to realise what's good and bad about it."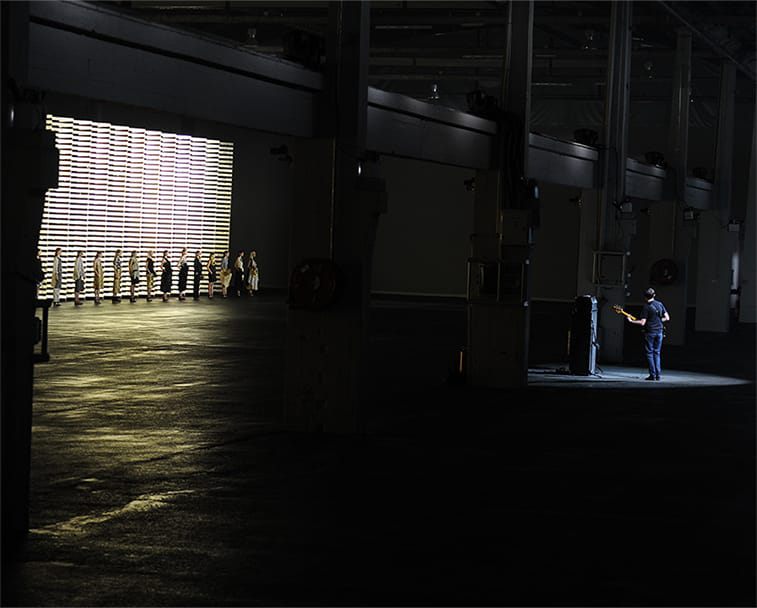 ///
The fashion show solo
Belgian designer Dries Van Noten has a knack for sourcing unusual music for his catwalk shows. Our standout runway soundtrack was for his spring spring/summer 2014 collection, when Radiohead's bass guitarist Colin Greenwood gave his first ever solo appearance. Greenwood adapted the minimal bassline from Radiohead's 'My Iron Lung' and stood in a large industrial warehouse with nothing but a guitar. Powerful stuff.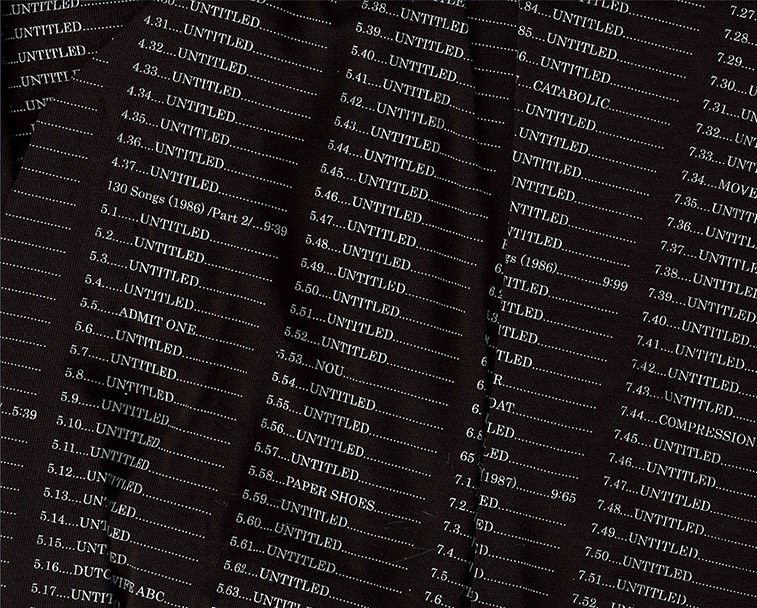 ///
The tour merch with a twist
In a world where tour merchandise is ruled by Justin Bieber and Kanye West, Chinese designer Yang Li has disrupted the status quo by launching a multi-collaborative group label inspired by a fictional band, SAMIZDAT. The collection - made up of hoodies, tees and bombers - encapsulates the symbiotic relationship between music and fashion by expressing a clothing label as a band. Plus, SAMIZDAT now has a SoundCloud channel, turning the traditional order of music spawning the merch on its head.
///
The post-modern mash-up
In 2016, to mark 500 years since the death of William Shakespeare, our Shakespeare reCITED campaign saw five grime, hip-hop and spoken word artists (including James Massiah, Novelist and Little Simz) put on a unique live performance at Selfridges London that played homage to the Bard. Each artist also teamed up with an emerging fashion designer such as Caitlin Price, Astrid Andersen and Liam Hodges to create a capsule collection of merch.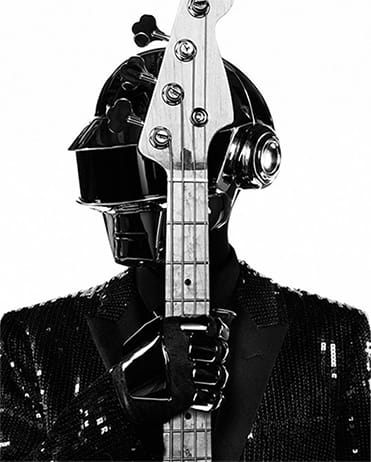 ///
The designer makeover
Saint Laurent Paris' Music Project - a series of portraits of rock 'n' roll icons including Courtney Love and Marilyn Manson - explores the fashion house's longstanding connection with music. Our favourite of the series is from 2013, when the ever-mysterious Daft Punk were captured in glittery smoking jackets, designed by Hedi Slimane. Robot helmets firmly in place, of course.
///
The playground of punk
In the 1970s, Vivienne Westwood and Malcolm McLaren's provocative shop at 430 King's Road was the epicentre of punk fashion. In 1974, they re-named the shop SEX with the slogan 'rubberwear for the office', and Glen Matlock (the future bassist of the Sex Pistols, founded by McLaren in 1975), Bella Freud and Chrissie Hynde all worked as shop assistants. Eventually, the absorption of punk into the mainstream left Westwood disenchanted and, in 1980, the shop was renamed Worlds End - as it's still called today.