Selfridges Christmas Windows 2017
This Christmas, we're sending a message of love from the cities we call home: London, Manchester and Birmingham. In London, where our story began back in 1909, we invite you to join the festive parade running through our windows as we celebrate the diversity, creativity and eccentricity that make our capital great. Now it's time to meet the characters making merry in the metropolis…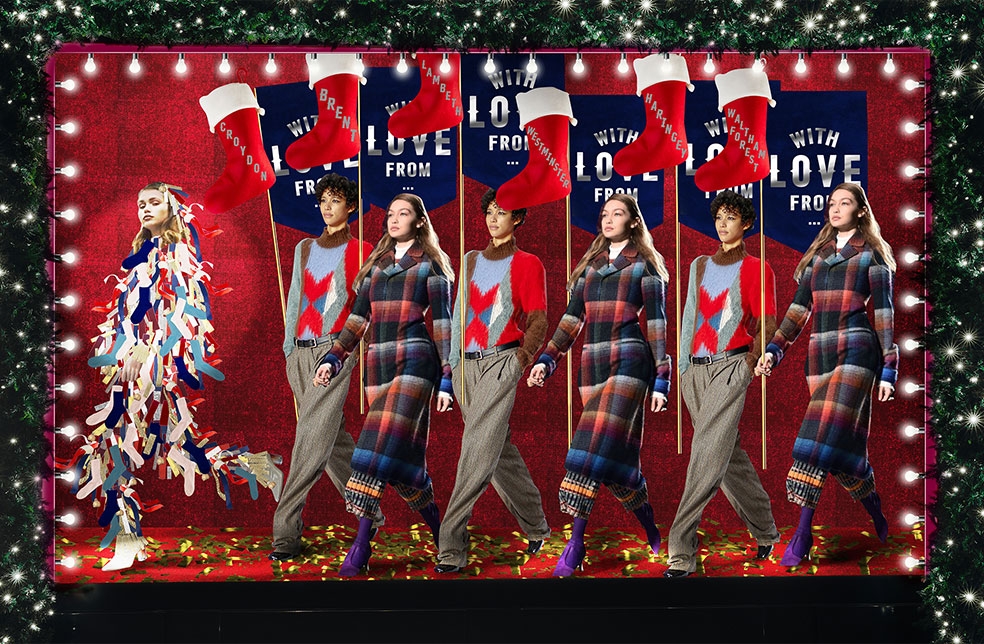 Twenty-seven beautiful parade flags feature in our windows, with messages that show our love of the city (and partying in it!);
850 metres of velvet give the Christmas windows a lush, lavish and wonderfully festive feel.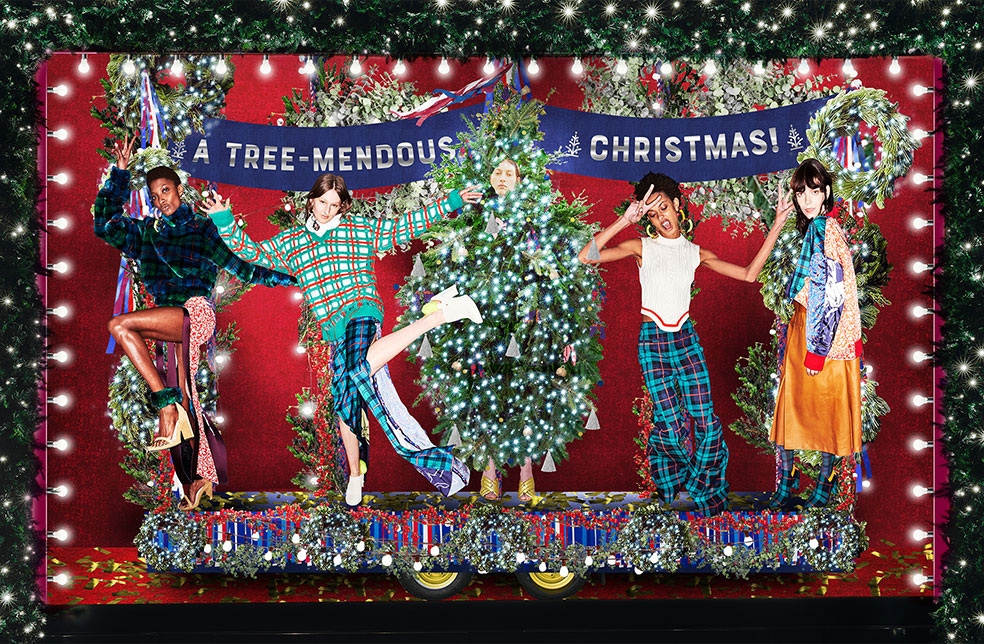 Our Windows team has been busy bringing to life some familiar (and not-so-familiar) Christmas characters in our windows. The strangest?
Perhaps our Christmas tree lady, pictured here. Be sure not to get too close to those pines on the dance floor – ouch!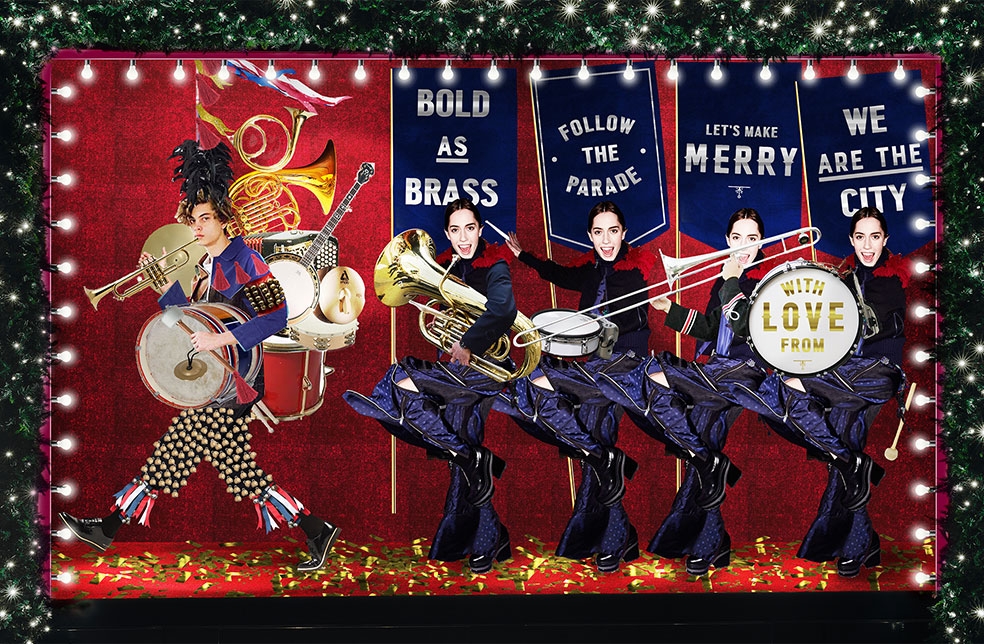 To ensure our parade has some music to party along to, this window features a traditional brass band.
Look out for bands popping up in our stores throughout the festive period.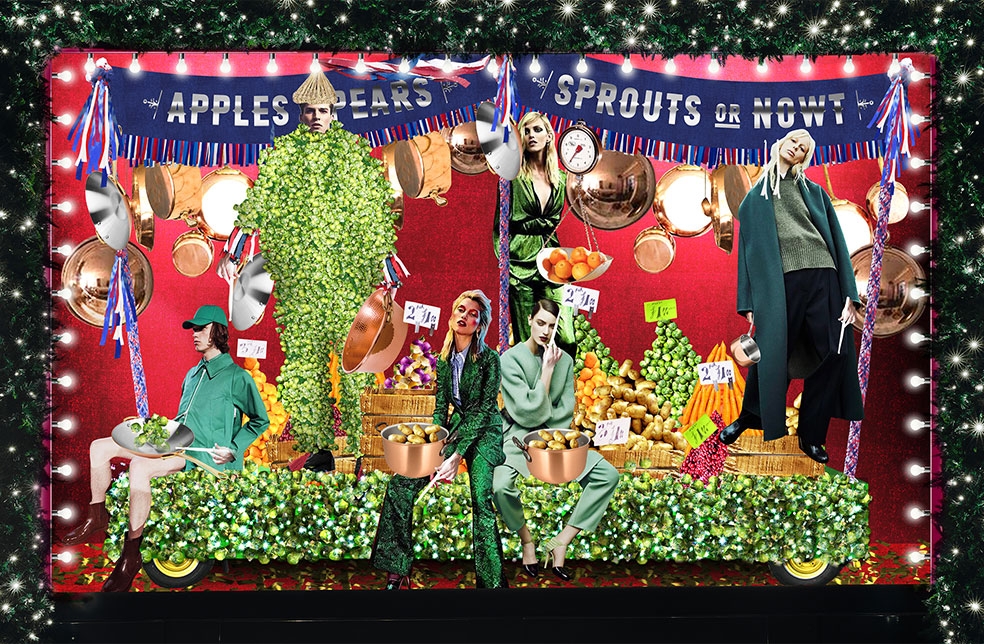 Five thousand Brussels sprouts bedeck this window. Whether you love them or hate them, this pocket-sized green
vegetable will always be found at a traditional British Christmas dinner.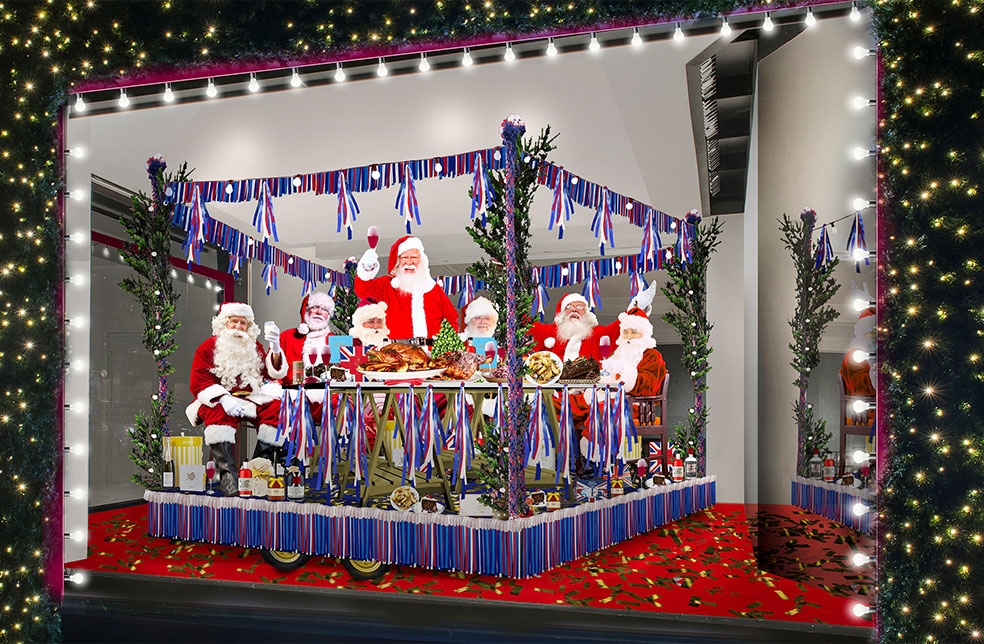 Inspired by London's pearly kings and queens, 110,000 pearly buttons were used to create one very special shimmering Santa suit, which Santa will be wearing in store for special events...

Every borough in London has its own pearly king and/or queen (their suits are covered in mother-of-pearl buttons),
who help to champion their area and its local organisations – a tradition that dates back to the 19th century.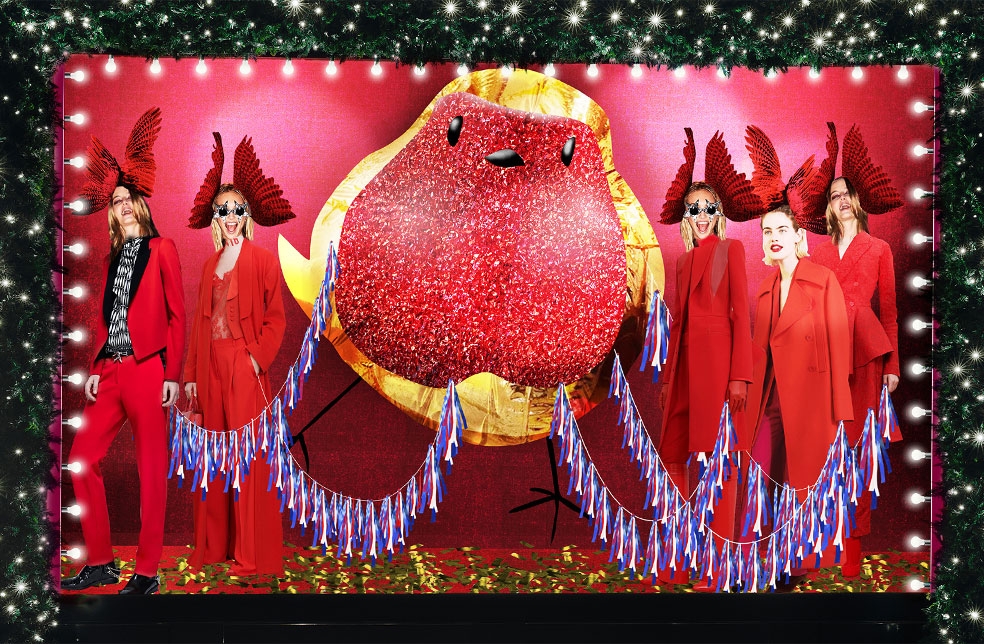 The festive parade in our windows even has its own parade balloons, including oversized
Christmas crackers, Christmas puddings and this chirpy robin.