GIVE ME FIVE:
NINETIES TRENDS FOR NOW
Ill-fitting chinos. Oh-so sensible V-neck jumpers. An over-gelled (and perfectly angled) quiff. Yes, the Nineties may well have been a decade of some fairly questionable style choices, but as we destroy all photographic evidence of us wearing such items (thank goodness Facebook wasn't around then), we're celebrating the decade's hidden gems, revived and reworked by your favourite brands. Modern, fresh and yet pleasingly familiar, welcome to the new-look Nineties…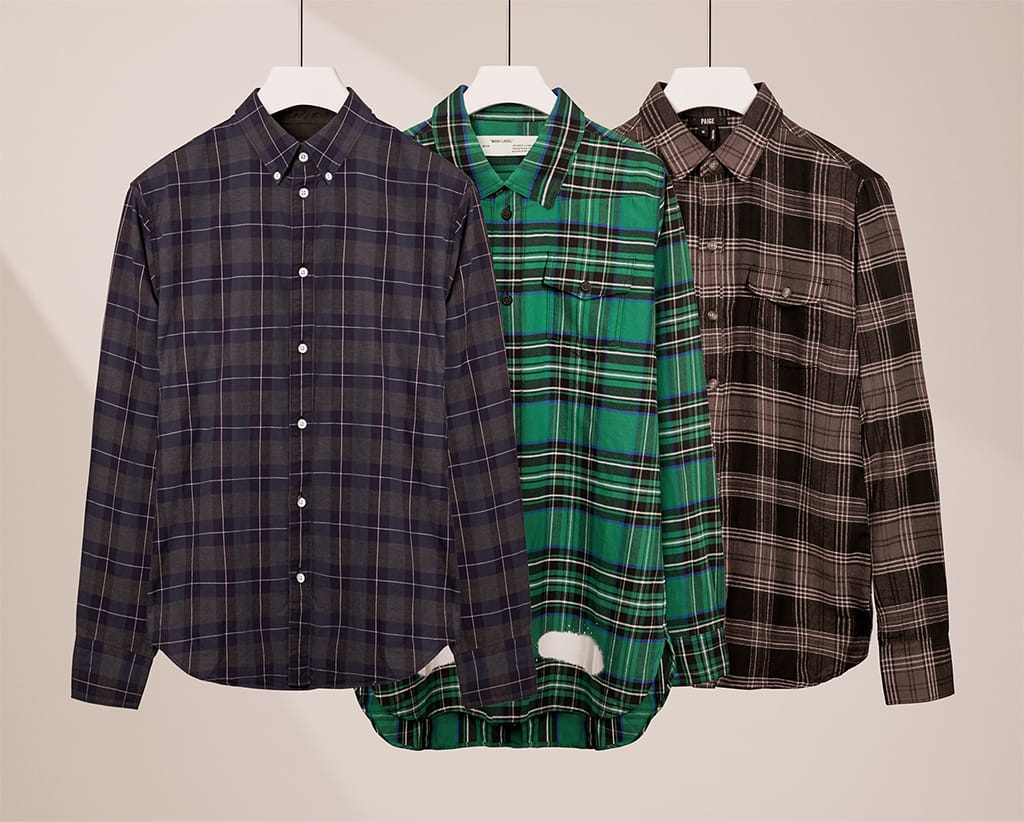 ///

Check it out
Whether it's because brands such as OFF-WHITE are reimagining check prints with a devilishly clever mix of sportswear and Nivana-era grunge, or simply because the plaid-covered characters of 'Twin Peaks' are returning to our screens (the best show of the Nineties, right?), but the checked shirt is back on our style agenda. While the trusty shirt makes for the easiest of cool weekend looks (just add dark denim and a pair of Converse), we're also enjoying wearing ours a size up, over a hoody, with billowing black jeans.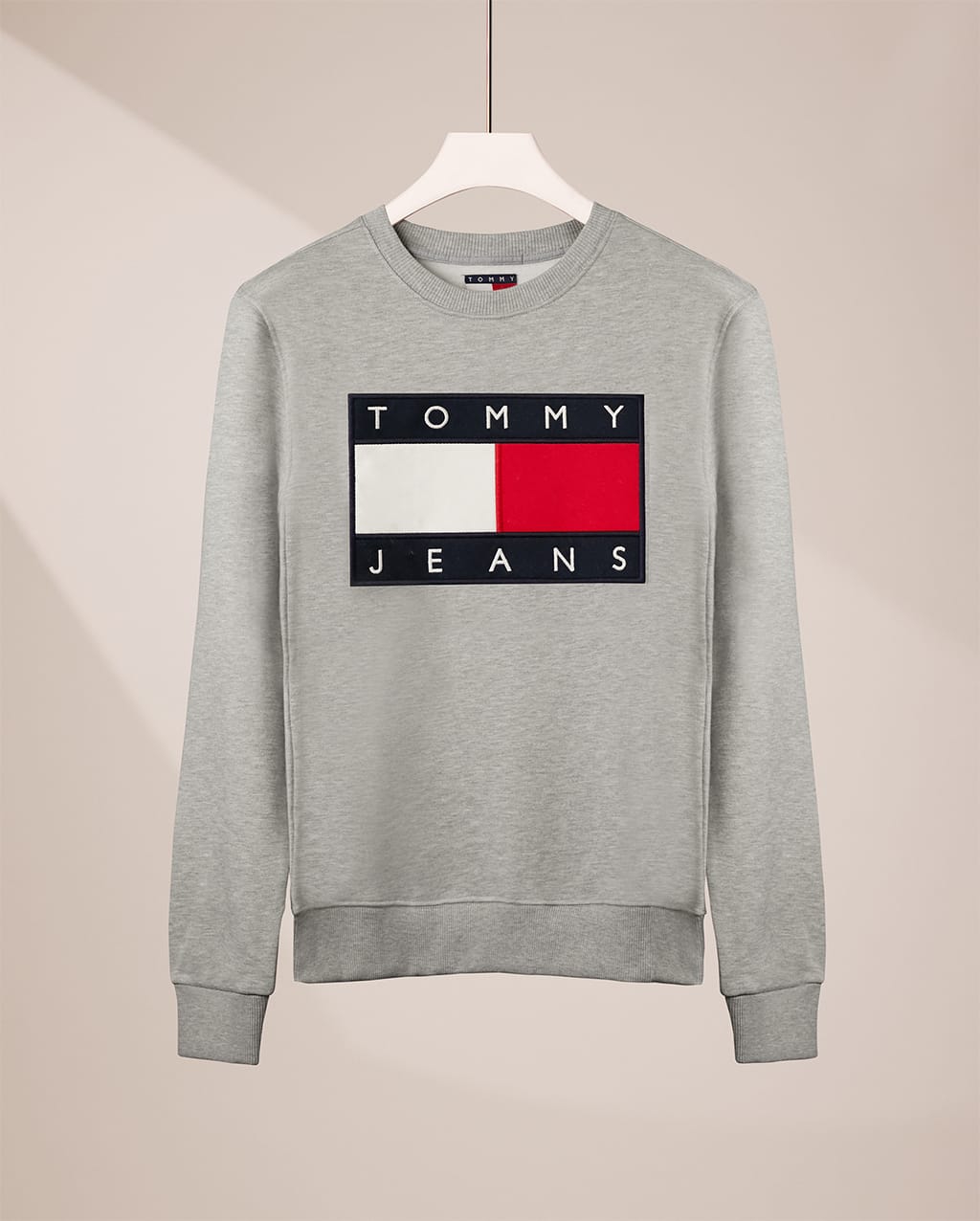 ///

A good sport
While the kids of 'Dawson's Creek' were discussing their latest existential crisis wearing sweater vests and shell pendant jewellery, the cool kids of '90210' were mixing up their sportswear with their smarts. OK, the teens of Beverley Hills might not always have got it right (read: rarely), but that mix of retro American sportswear and preppy shirting is a look we've grown to love. Thanks in part to the likes of Vetements' sports collaborations, which have brought the emblems of brands like Champion and Reebok to fashion weeks around the world, many of us are now looking to our favourite sports brands for styles with real fashion kudos. And boy, are they delivering.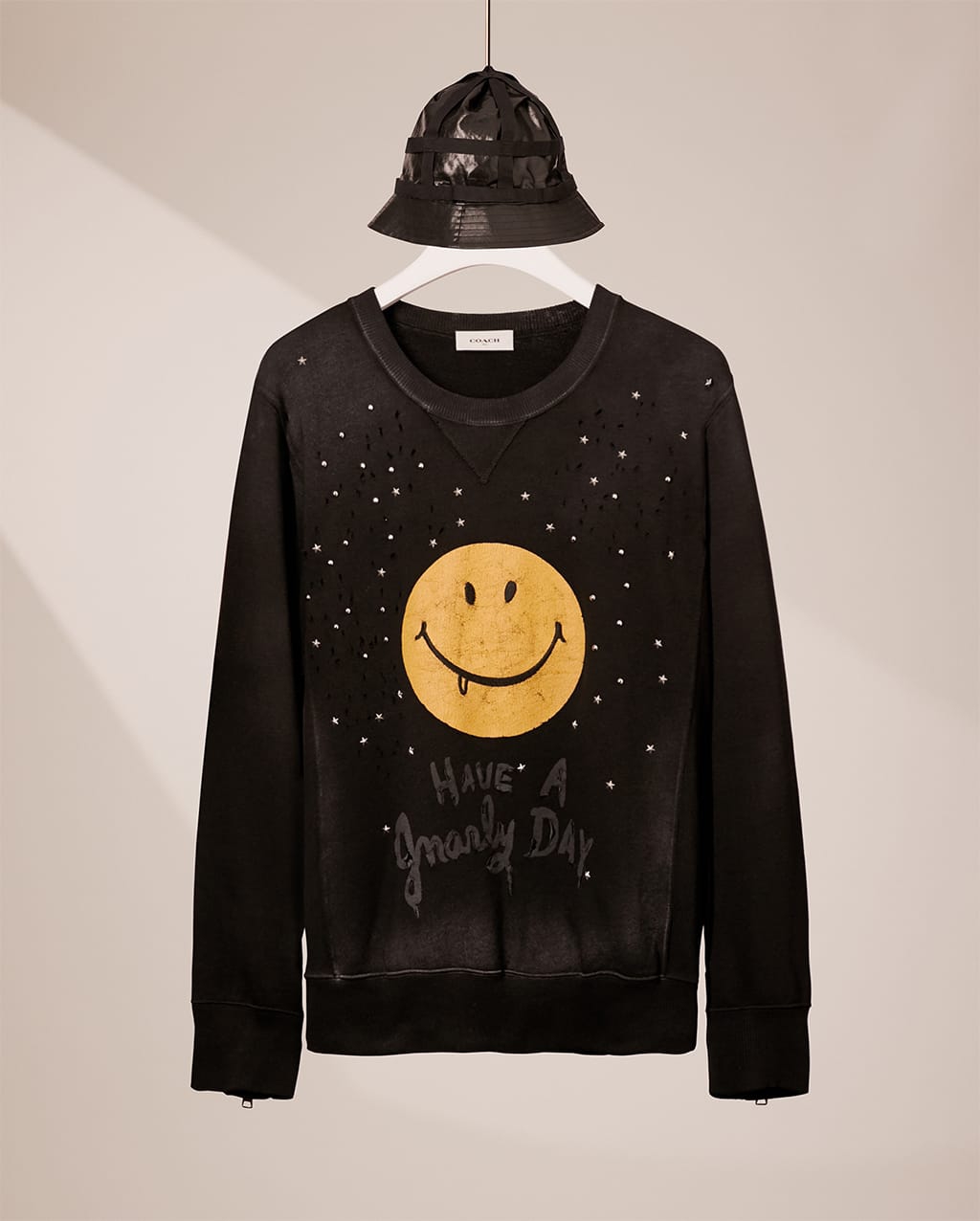 ///

Wear a smile
Know your breakbeat hardcore from your acid trance? Us neither – but rave culture continues to offer a source of fascination for designers. Coach 1941's smiley-print sweatshirt is a clear example, and the brand has even enlisted illustrator Gary Baseman, who came to prominence in the Nineties for his subversive graffiti-like drawings, for its recent collection. Just remember: no glow sticks necessary.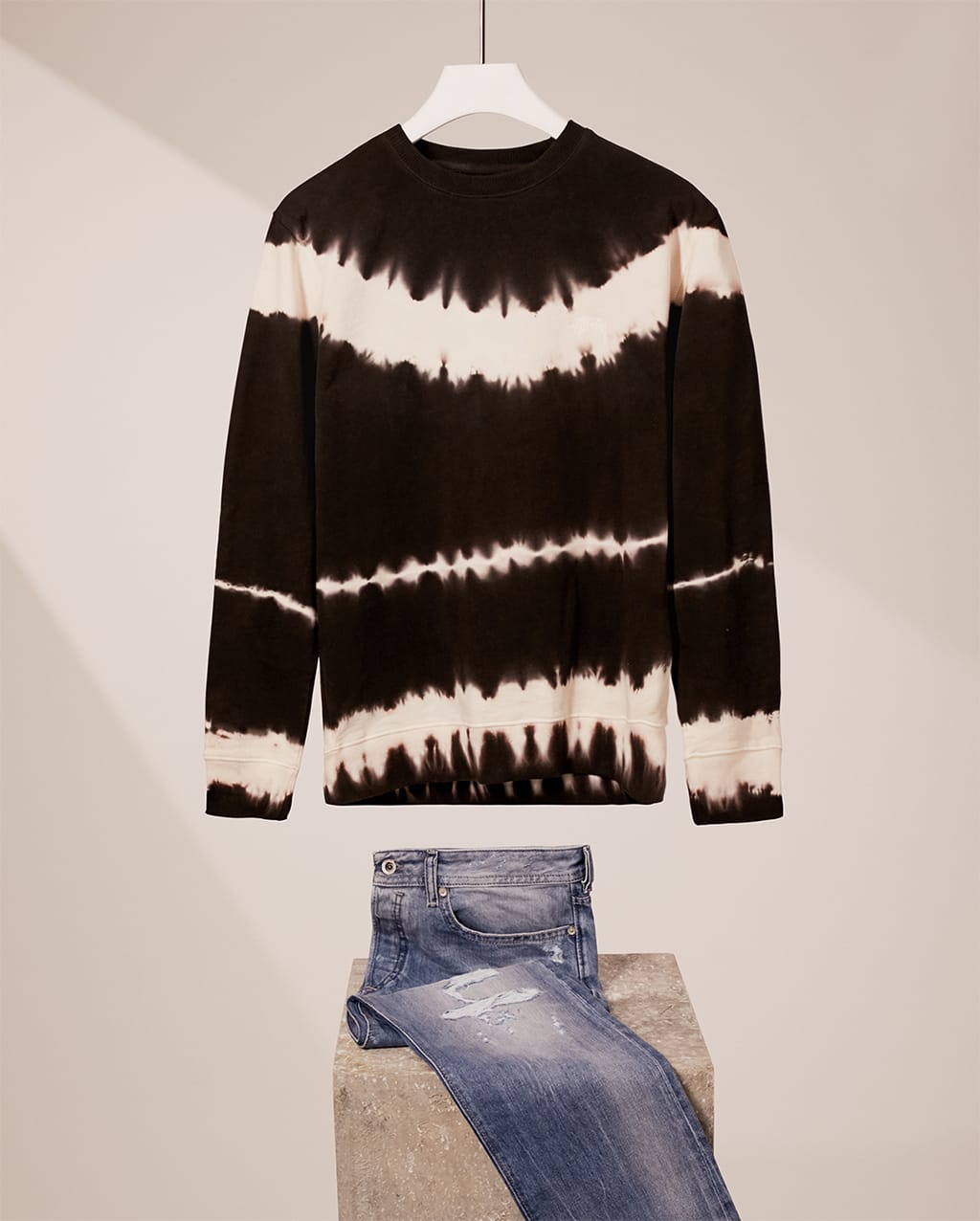 ///

All tie-dyed up
Tie-dye and bleach washes are back (although, thankfully, not those heat-reactive T-shirts of the Nineties – who ever thought sweat-highlighting fabrics were a good idea?). Whether it's Gucci's bleach-wash denim or the iconic skate brands that have become as – if not more – coveted than the latest catwalk collections, grunge is here to stay. The key is to keep colours muted and pairings simple. Think more 'contemporary grunge with an androgynous edge' rather than Screech from 'Saved by the Bell'.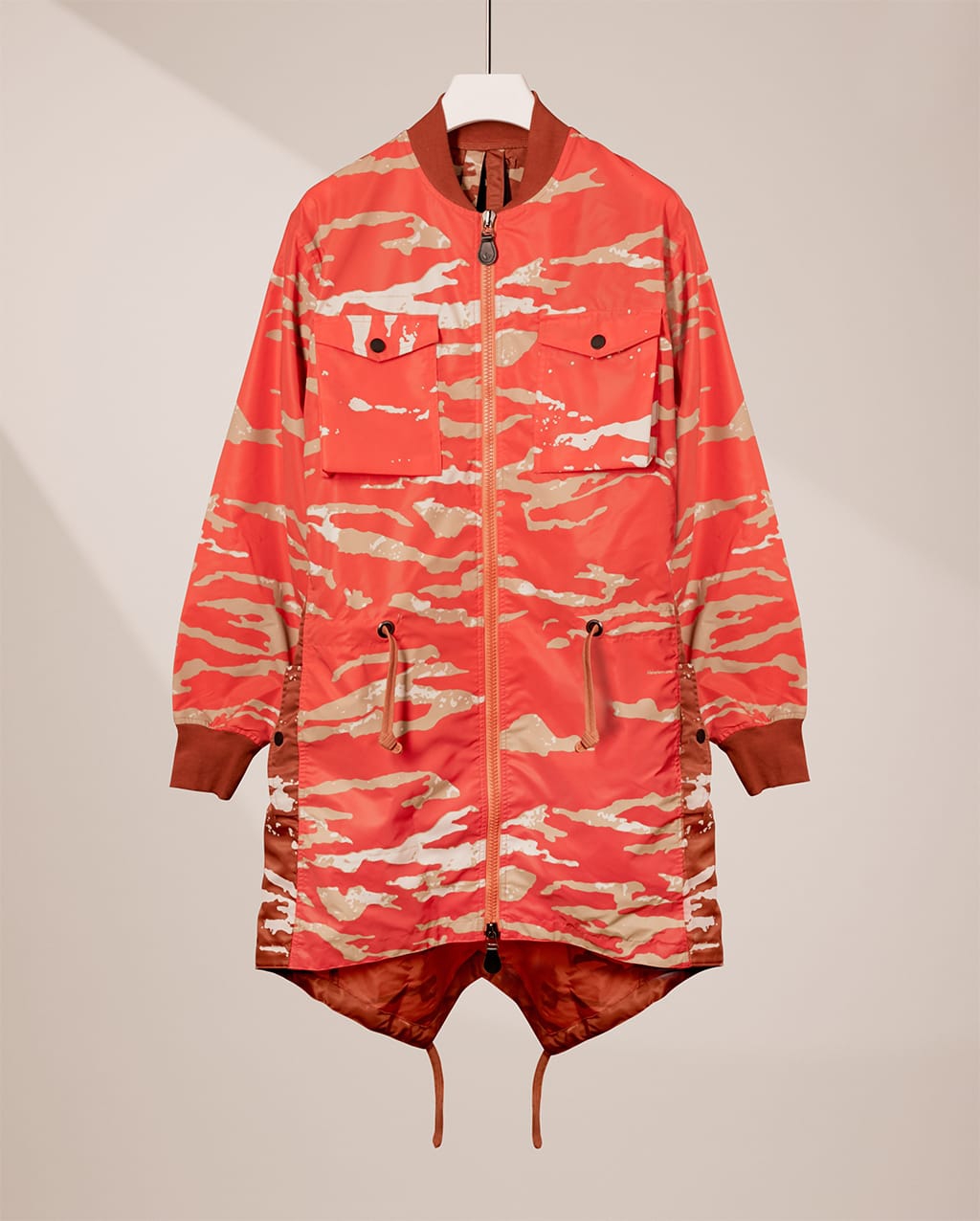 ///

Parkalife
The parka jacket: a military style loved by the Sixties' Mods and brought back in the Nineties by the likes of Oasis, Blur and other side-burn-loving frontmen. While army influences never truly leave the runways, this year we're seeing designers getting more experimental with the styles, like this coat by Maharishi, which mixes another iconic military jacket, the Ma-1 bomber, with the fishtail hem of the classic parka and an attention-grabbing print. Perfect.