The Selfridges Hamper Guide
Christmas: 'tis the season to eat, drink, and be worrying about your gift list. Luckily for you, our selection of characterful and oh-so-delicious hampers have been specially curated to tick off each and every name on your list, from a pampering selection for Mum to a boozy brunch in bed for your bestie. So, let us help you plan ahead and find the perfect gift for them...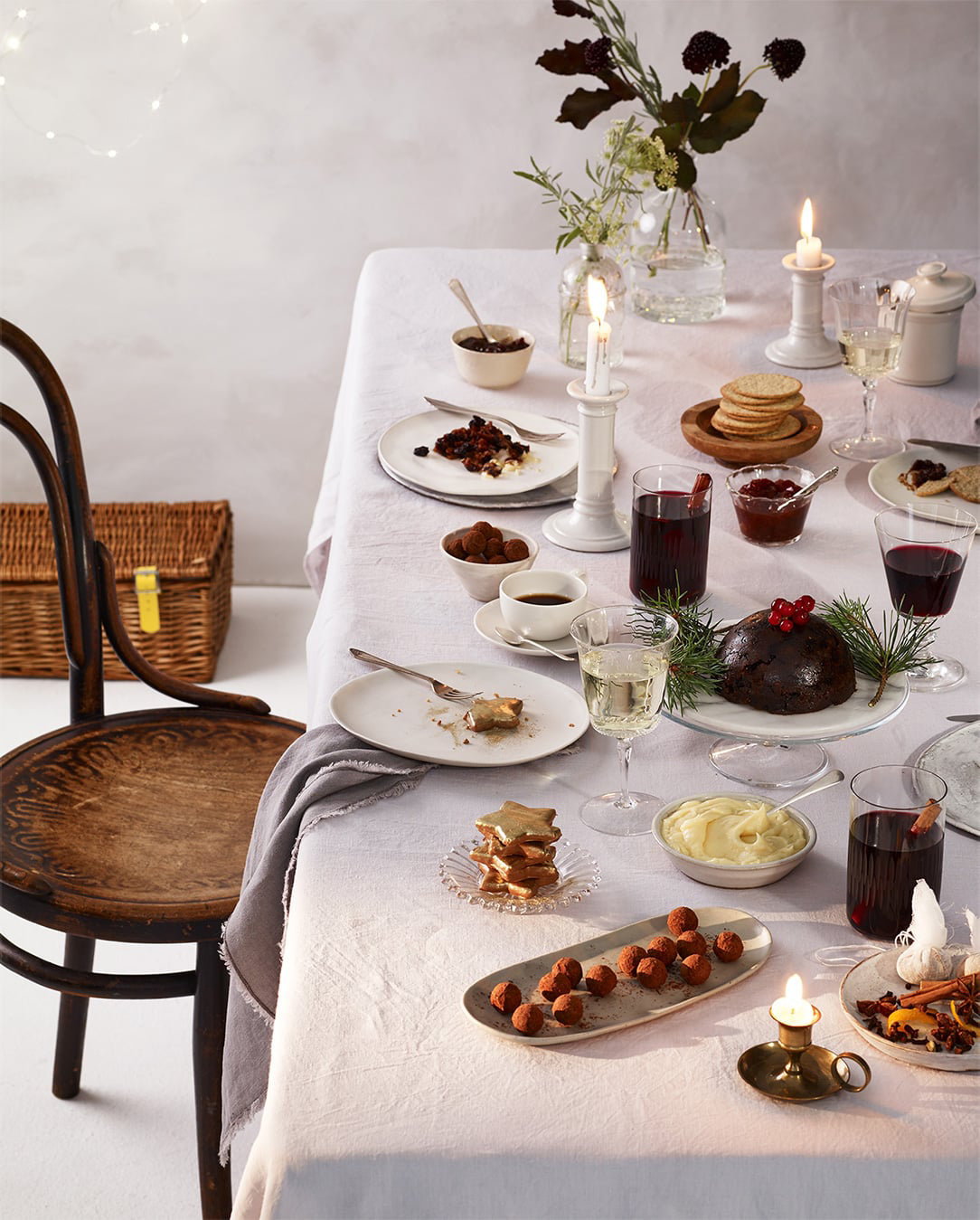 Let's be honest: here in Britain, we're still pretty traditional at heart (at least when it comes to festive food and drink). But how about a Christmas pudding made to an exclusive (and intensely moreish) recipe dating back to 1929, or a brandy butter made with Cognac Leyrat VSOP? Our twists on the classics make for unparalleled flavours for all the family.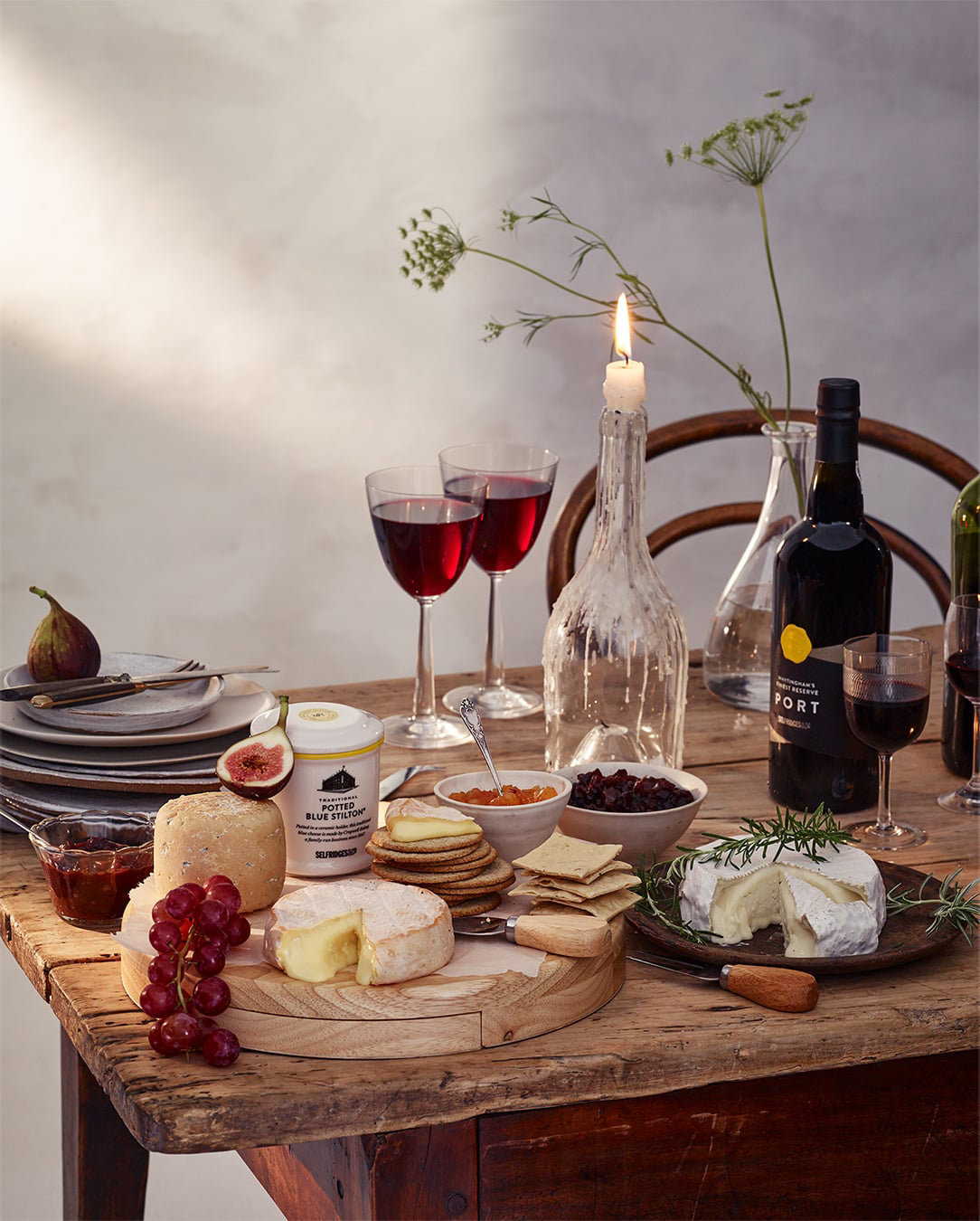 Friends + wine + cheese = good times ahead. That's our kind of mathematics! Our wine and cheese experts have created the ultimate cheese course so you can wax lyrical about the fruity depths of your Cotes du Rhone or the tang of your potted Stilton without having to actually go out and search for the best of the best. Add to that a cheeseboard and knives, and you're all set.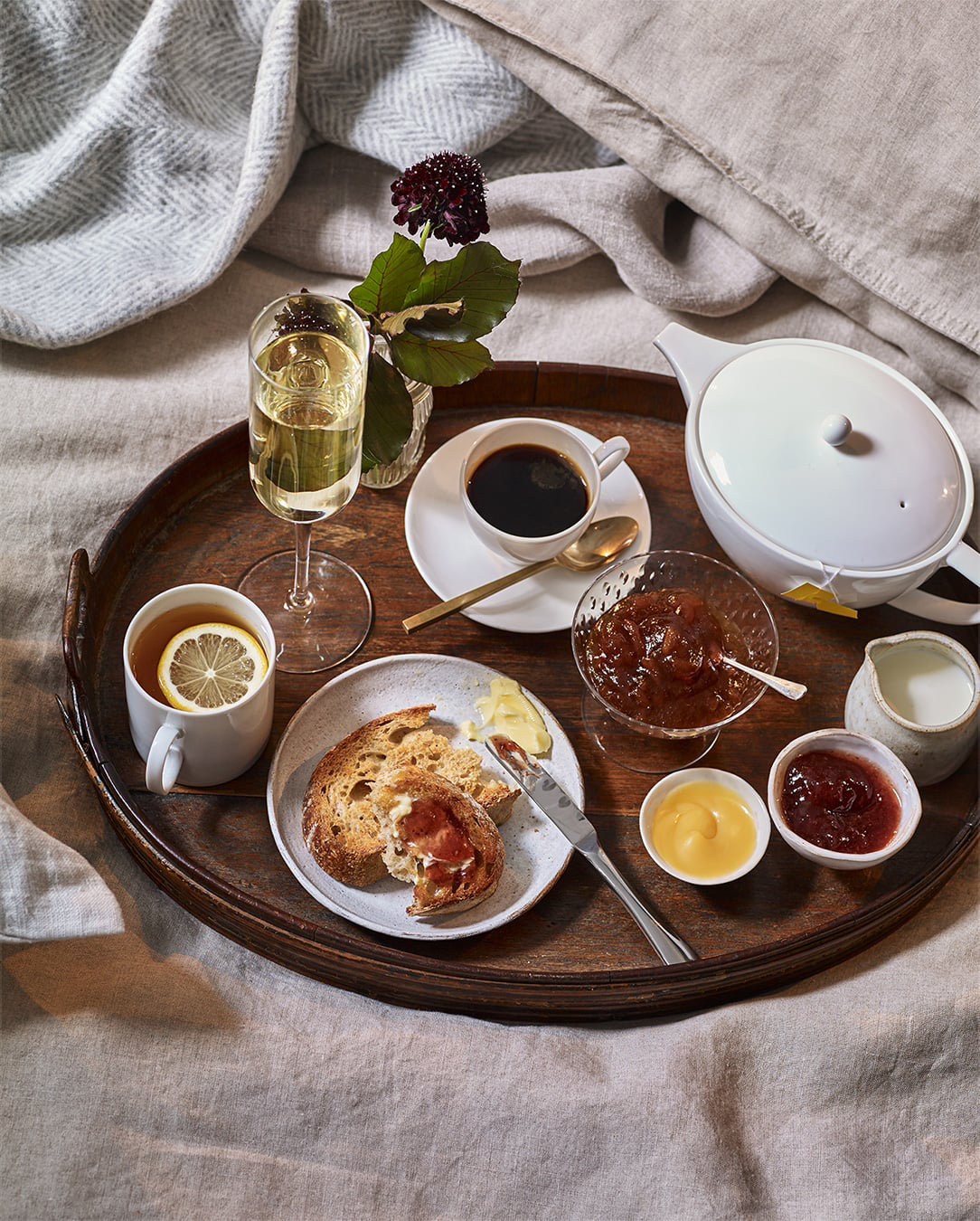 What better way to start the day than with breakfast in bed? We say, a breakfast in bed with artisan jams, delicate teas and a glass of dry and bubbly prosecco! Yes, Christmas mornings just got a bit more fabulous with this very special gift. Whether it's for a great friend or a hard-working employee, treat them (and then invite yourself round).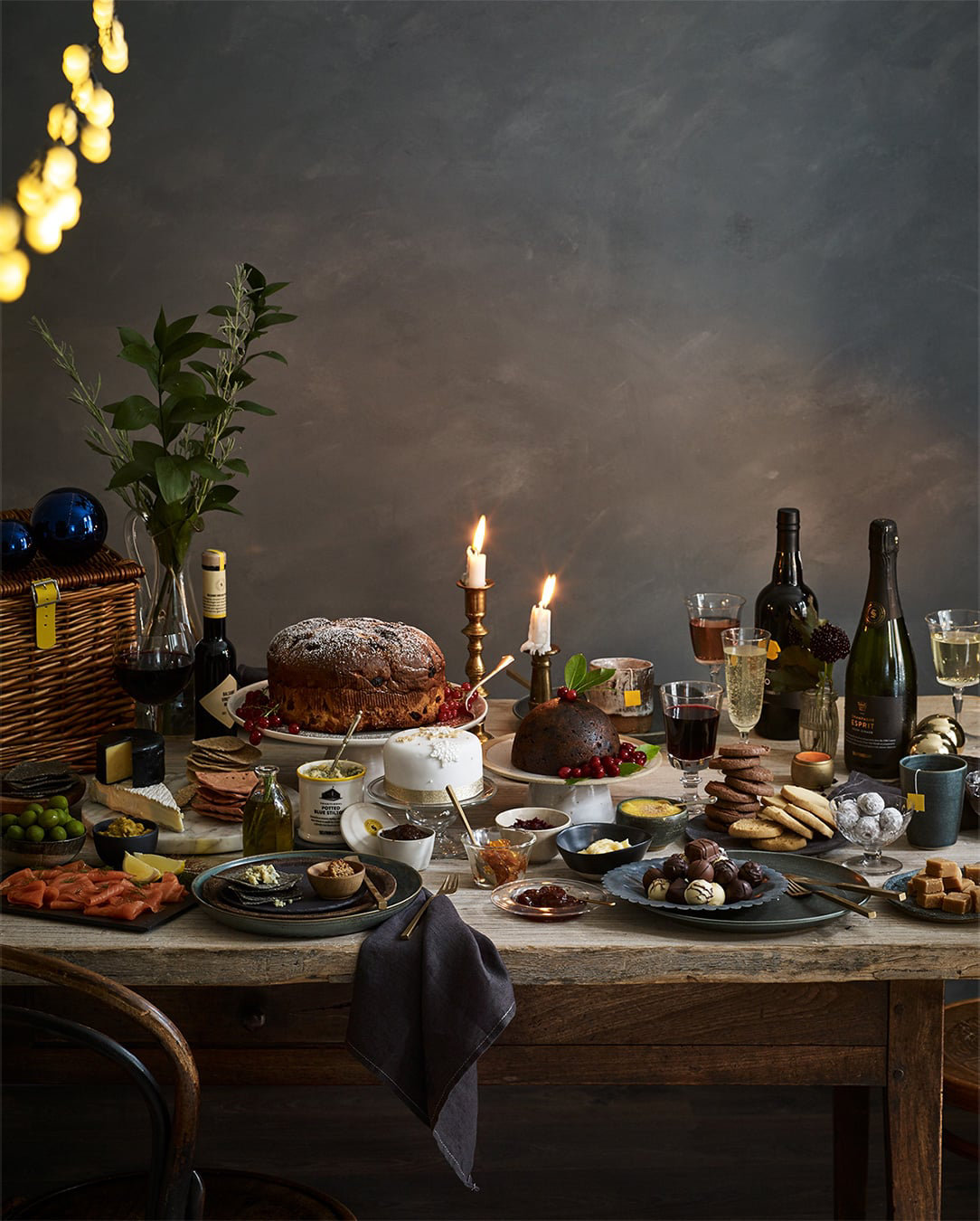 What makes our hampers extraordinary? The Scottish shortbread maker who bakes his buttery biscuits at the foot of Ben Nevis. The Christmas cake maker who feeds the cake a glug of whisky every week (the lucky thing!). The wine expert who travels the world in search of the perfect vintage. These are the stories that make for such amazing tastes in this bountiful hamper that's a sure-fire winner for your Christmas Day meal.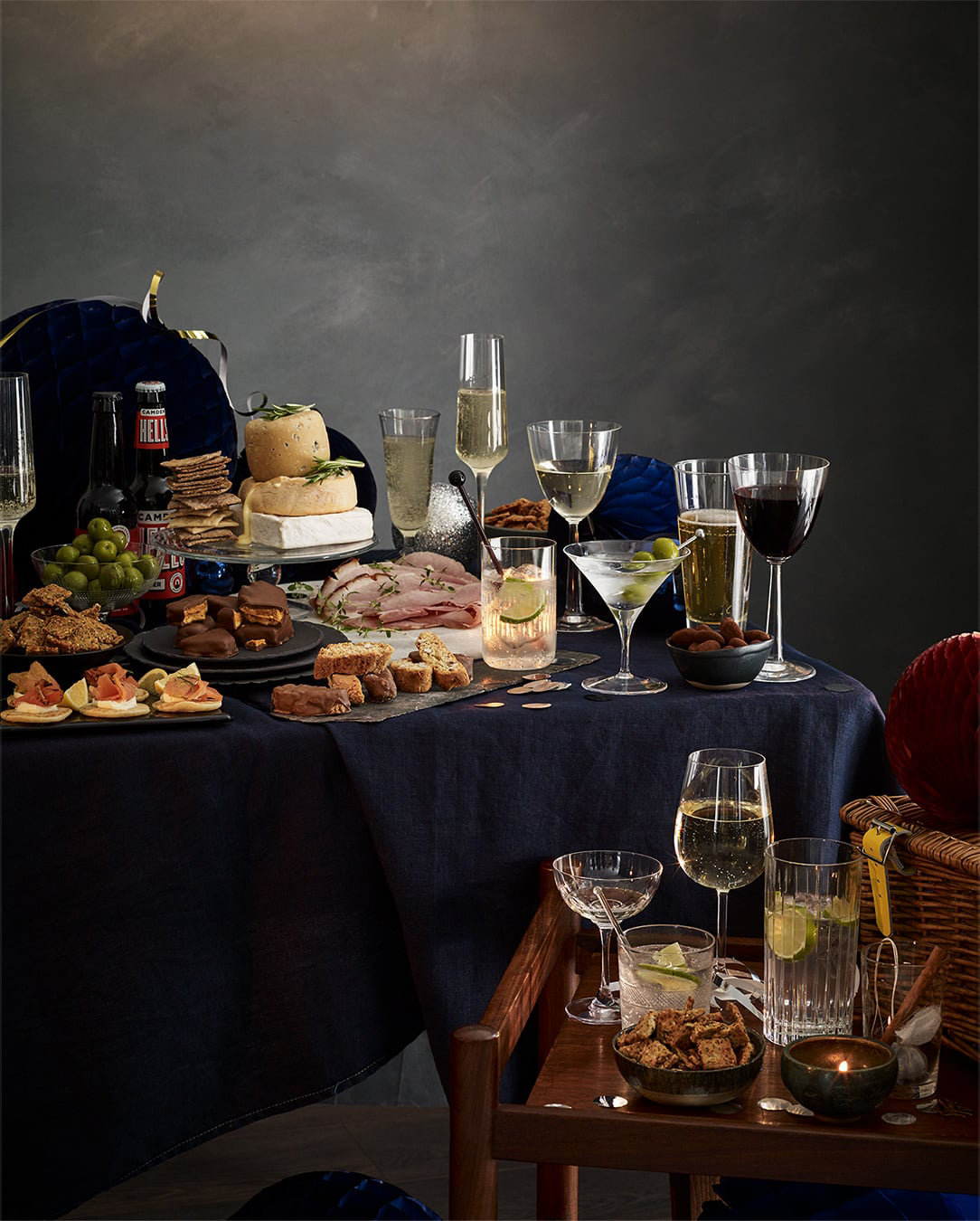 While the office party may not always end on a particularly refined note (well, it is Christmas, after all), with this hamper you can at least start the celebrations with impeccable flavours and fine wines sourced from some of the best artisan suppliers in Europe. Perfect for clients you want to keep sweet or a team that deserves a good ol' knees-up – it's full of moreish treats, champagne and more. See you on the dance floor!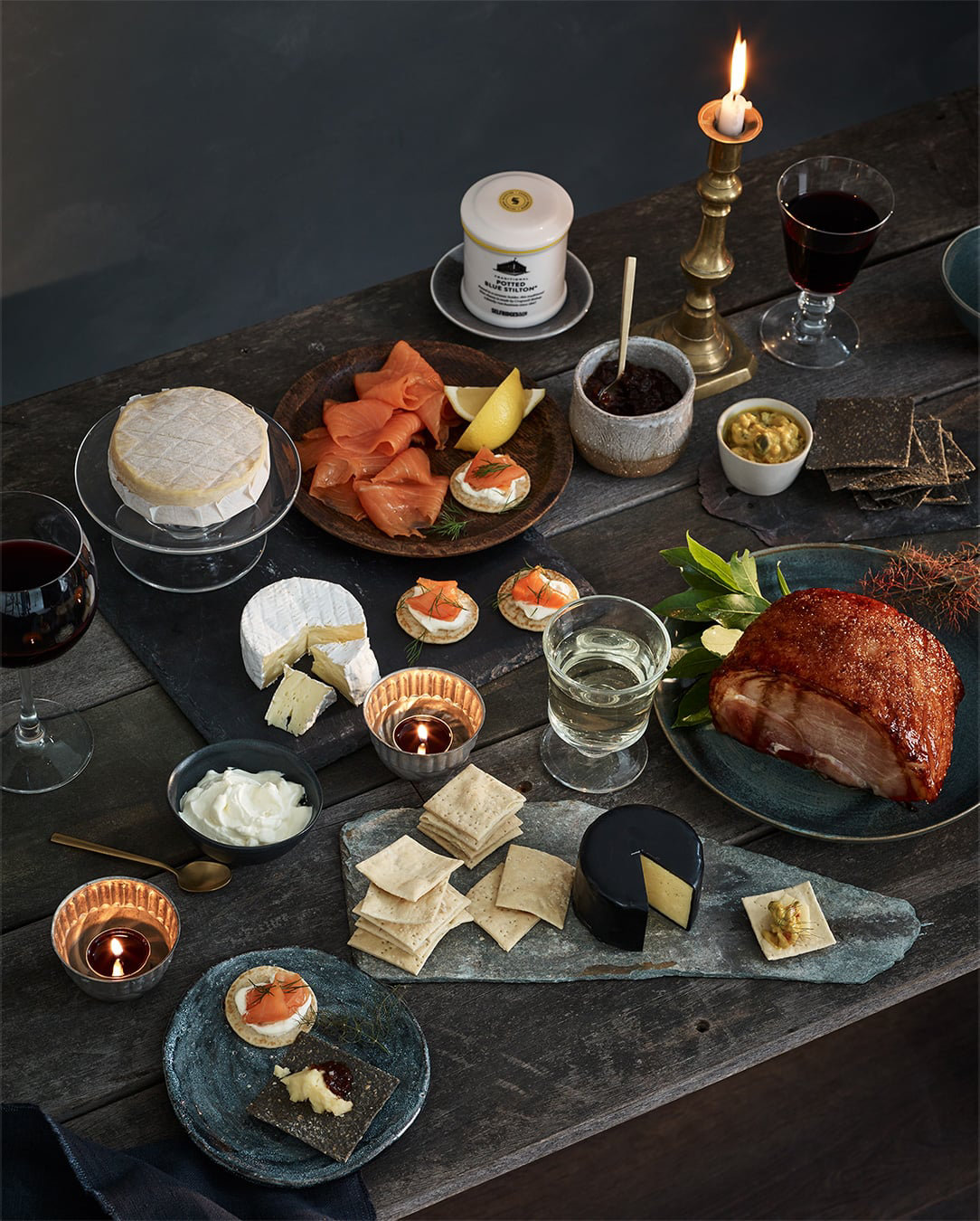 For a hard-to-please foodie, this is the perfect gift. From H. Forman & Sons' delicate smoked salmon (our supplier for over 100 years) to buttery Camembert and a succulent Wiltshire ham – we've been busy selecting these sure-to-impress treats. This hamper is also great for seeing you through the festive season, from Boxing Day lunch to surprise visitors popping by the day after your hamper arrives. How very convenient!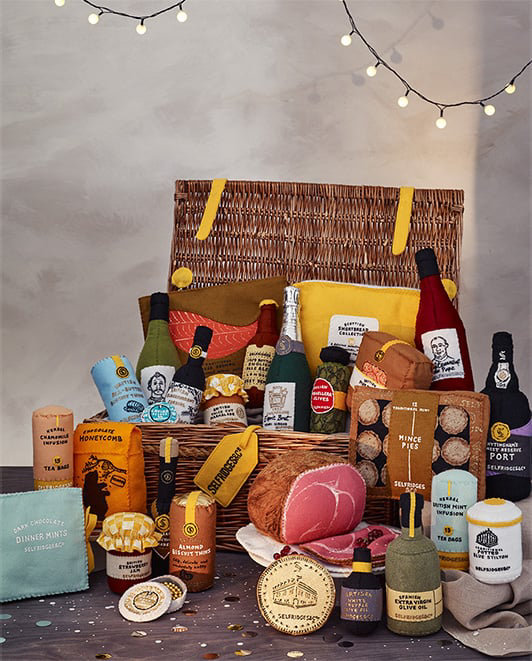 Lucy Sparrow's Felt Hamper
Perhaps not the tastiest of hampers, but definitely the most intriguing, artist Lucy Sparrow's felt Selfridges Selection hamper will make for the most magical Christmas centrepiece. Famed for her felt installations – including a corner shop filled with felt reproductions of familiar products – this hamper will be available in our own Selfridges Corner Shop – an exciting new concept space opening at Selfridges London from late November.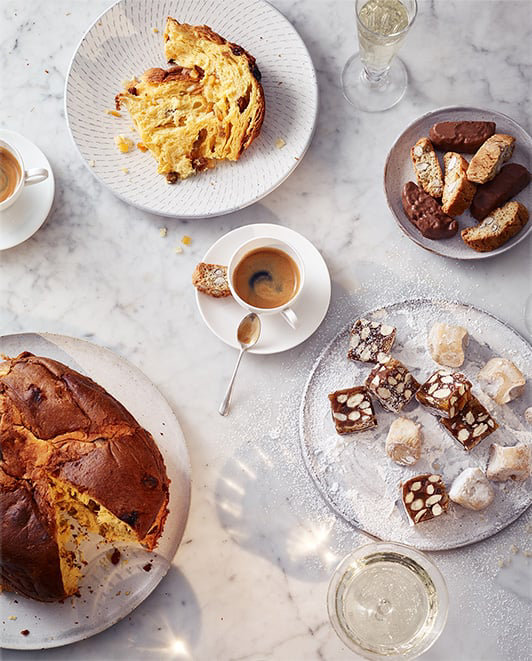 All hail the salted caramel panettone
A world first and the winner of many, many accolades from the press (in fact, the fashion editor of The Evening Standard said its arrival in the office marked 'the best day of her life') - our Salted Caramel Panettone is a gloriously sticky, sweet and light cake that became a cult item last Christmas. Get yours now, before it's gone.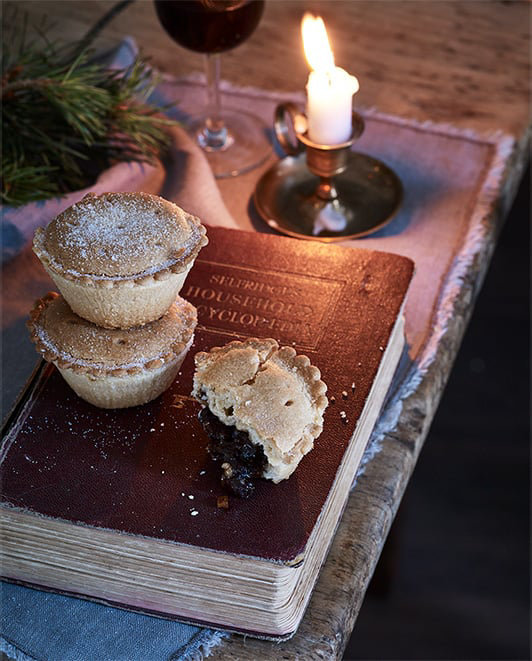 Mince pies and Christmas pudding are always at the heart of festive meals, which is why we were so excited when we brushed off the dust from the Selfridges Household encyclopedia dating back to 1929 and discovered age-old recipes. To make this Christmas extraordinary, we have recreated the original recipes found in this book for truly special flavours. The result? Simply delicious ingredients and a generous amount of Selfridges heritage make them (almost) too good to resist. Yum.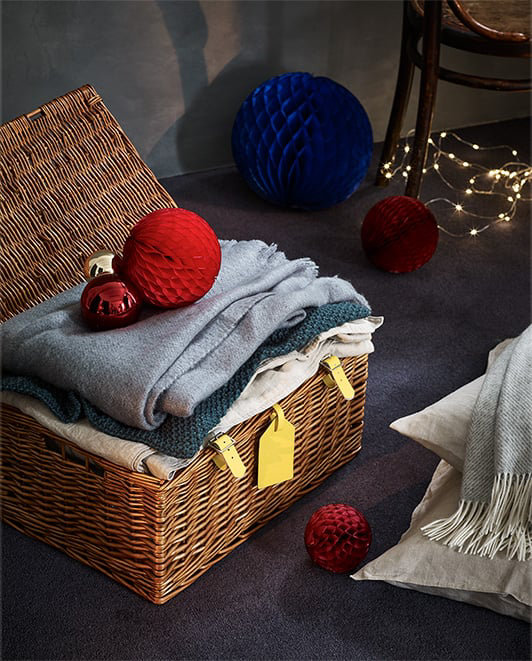 For life, not just for Christmas
One of our favourite things about a Christmas hamper isn't actually the products inside – it's the hamper basket itself! From storing throws and cushions to acting as a make-shift side table or a toy chest for the kids – our wicker hamper baskets (complete with signature yellow leather buckles and tags, no less) will make the perfect storage unit for years to come.

Whether it's multiple orders for your clients or a delivery to friends across the globe, ordering a hamper from us is easy. Plus, the Selfridges team is ready by the phone to answer any questions you may have.
In store: at Selfridges London, Birmingham and Trafford, Manchester

Telephone: 0800 138 8141
Email: hampers@selfridges.co.uk
See our full terms and conditions here.