SELFRIDGES LOVES:
THE MEN'S MASTERPIECES
"The favourite items in my wardrobe are the ones that take me back to a truly stand-out show - those T-shirts, jackets and knits that I saw on the runway and immediately thought 'that needs to be mine'. They're collector's items. Moments of brilliance. In a word: masterpieces." Bosse Myhr, Director of Menswear.

Inspired by this season's artistic leanings and summer's blockbuster art exhibitions, we have curated a selection of the ultimate men's masterpieces especially for you. Invest now and treasure forever.
///

Coach 1941
Gary Baseman's prints for Coach 1941 reveal another characterful side to the art/fashion crossover. Baseman is an LA-based artist (and, strangely enough, the artistic designer of board game Cranium - yes, really) whose illustrations have graced the covers of 'The New Yorker' and 'Time' magazine. The bold, almost graffiti-like prints give a fun and energetic twist to Coach 1941's signature items such as the bomber jacket. Plus, this design is exclusive to us, so if you're going to invest in a masterpiece, you might as well make it a rare one…

Wear it at: The Museum of American Illustration, New York (THE place to find the next bright star of American illustration)
///

Dries van Noten
As we plan our Selfridges editorial team outing to see the upcoming documentary 'Dries' (released later this year), we're still busy working out which items from the masterful SS17 collection we'll be investing in. The tapestry-print shirts, bomber jackets and even coats were inspired by the 19th-century don of Arts and Crafts William Morris and the view from his country retreat. Whether you care for the art history lesson or not - every single item in this collection is an absolute outfit-maker.

Wear it at: The William Morris Gallery, London (aka the print lover's paradise)
///

Gucci
When it comes to mastering prints, Gucci is the leader of the pack. This Chinese-inspired tiger motif features across everything from espadrilles to backpacks, making it a signature of Gucci's fresh and highly sought-after aesthetic. Giving chinoiserie a vibrant, fun and utterly modern spin for SS17, Alessandro Michele has done it again.

Wear it at: The V&A, London (room 44 is where you'll find some seriously amazing chinoiserie…)
///

J.W. Anderson
Fashion's man-of-the-moment Jonathan Anderson puts art at the centre of his practice. From artistic references across his own line to supporting the Loewe Foundation in nurturing talent across the arts in his role as the brand's creative director, this is a guy who knows how to meld curatorial and sartorial sensibilities seamlessly. A case in point is this bold graphic polo, which we'll be wearing with light blue denim and a pair of pool sliders this summer. Oh, and did we mention Jonathan has his own exhibition, launching this month?

Wear it at: 'Disobedient Bodies: J.W. Anderson Curates The Hepworth Wakefield'
///

PLAC
Sometimes a masterpiece isn't about a grand fashion statement, but an item that will bring a bit of intrigue to your wardrobe and draw compliments from others. This T-shirt by New York-based PLAC is just such a piece. The collection was inspired by everyone's favourite Yorkshire-born artist, David Hockney, and this T-shirt, with its fresh, colourful, graphic print, is a stand-out item. It's right lovely (as a true Yorkshireman would say).

Wear it at: Tate Britain, London, where the incredible David Hockney retrospective is on until 29 May.
///

OFF-WHITE
It's not often you read the words 'baroque' and 'streetwear' in the same sentence, but here it goes… OFF-WHITE's Caravaggio prints have already reached cult status and make an artfully irreverent statement when worn with black jeans, futuristic trainers and other streetwear staples. It's a fresh, distinctive take on art-inspired fashion that feels just right for now.

Wear it at: The National Gallery, London (note: a strong stomach is required for 'The Head of John the Baptist' in room 32…)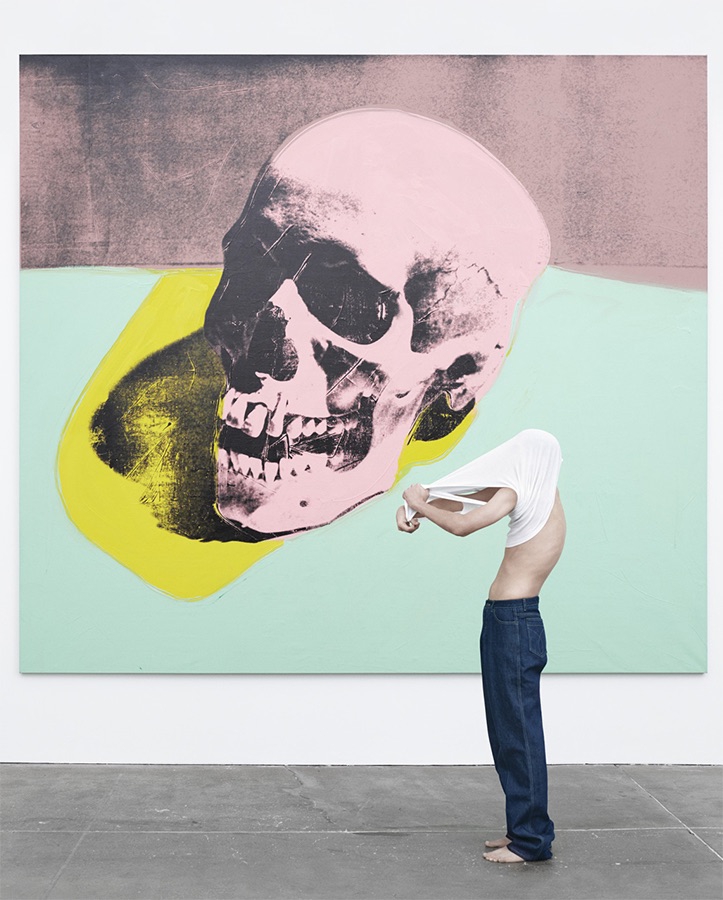 ///
Curating Klein
"One of the most talked-about shows at New York Fashion Week was Raf Simons' first collection for Calvin Klein. The new 'American Classics' campaign sees Simons' artistic interests come to the fore, with iconic Calvin Klein pieces - from denim to white briefs - shot alongside some of America's most celebrated artworks. It's a great campaign and a seriously exciting new direction for the brand."

Jack Cassidy, Men's Designer and Contemporary Buyer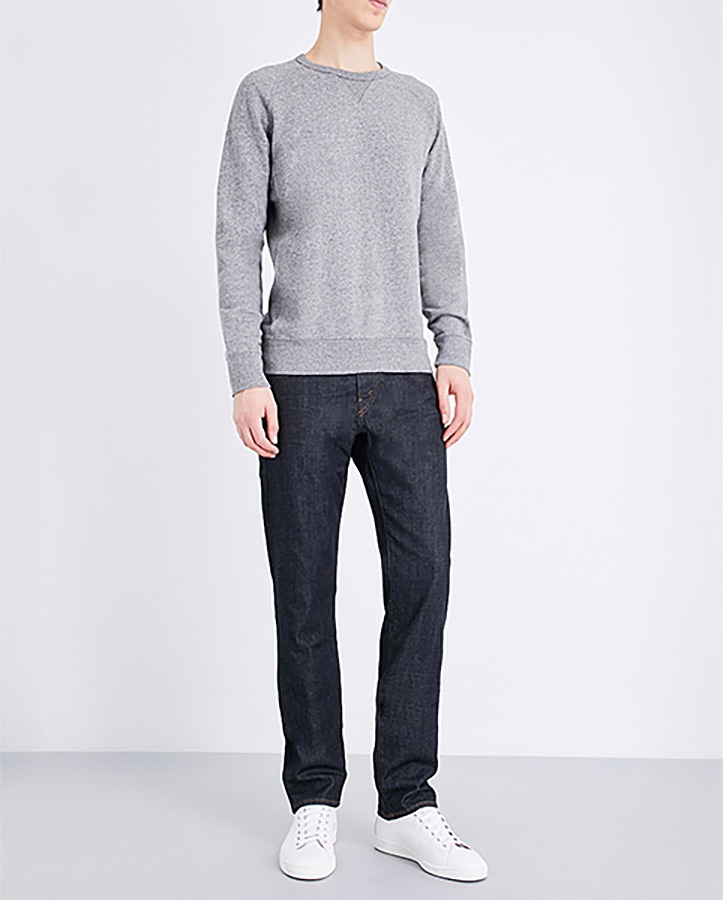 ///
A blank canvas
What to wear with such statement garb? We say, keep the rest of the look simple - a blank canvas, if you will. Statement prints will always look best against a backdrop of plain denim, cotton and leather.
///
The Museum Workout
If you thought galleries were just for stroking your chin, looking wise and then searching out a great slice of cake in the gallery's café, think again. The Metropolitan Museum of Art's 'The Museum Workout' series invited visitors to enjoy an exuberant workout - complete with disco and Motown hits - throughout the gallery spaces. Let's just hope no priceless items were broken in the name of funky-disco-loving vibes…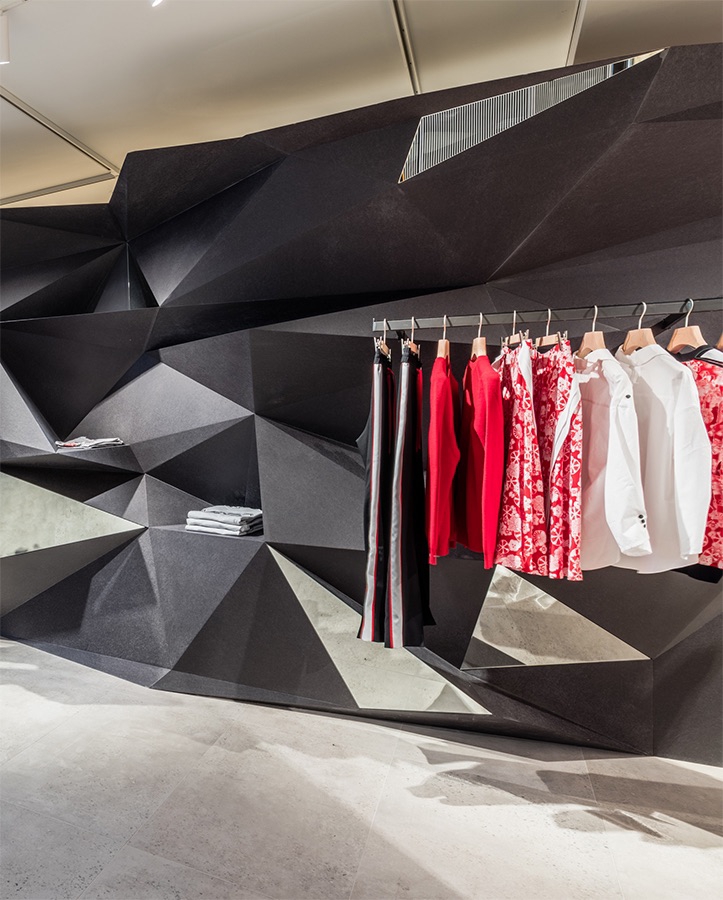 ///
Installations at Selfridges' Designer Studio
At Selfridges, we've always been interested in the blurred lines between fashion and art, which is why you will find art pieces dotted around our stores. In the Designer Studio on 3 at Selfridges London, we have even worked with designers, artists and set designers to create a series of installation pieces, so you can enjoy some culture while shopping for Craig Green.