At Selfridges, our stores have always been more than just shops. They are public spaces – places to explore culture and to discover new, thought-provoking ideas – and that's why championing public art in our communities is so important to us. We aim to balance the consumption of goods with the consumption of culture by enabling people to experience art first-hand. Here's how…
Let's see some art!
Take a tour of the amazing art pieces you can discover in Selfridges stores – without a velvet rope in sight.

'A Tree is a Big Plant with a Stick Up in the Middle' (2019) by Marco Miehling – The Art Block at Selfridges London
This piece by German artist Marco Miehling exposes a tree trunk from nearby Hyde Park, suspended in a transitional state. The work explores the merging of spaces controlled by man with natural environments, transforming the tree trunk from an object of nature to an object of contemplation. The piece is part of a an ongoing series by Miehling, which first began in 2017. The tree used to create this work was sustainably felled to protect other trees in the park from disease. See the piece in store from 25 March.
Our partnership with Yorkshire Sculpture Park
This installation marks the third in a series of collaborations curated by Helen Pheby, Head of Curatorial Programme at Yorkshire Sculpture Park. Every six months we display a new work at The Art Block in our Accessories Hall at Selfridges London – from new commissions, to pieces borrowed from YSP's collection.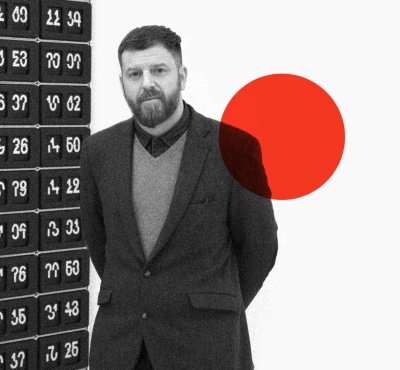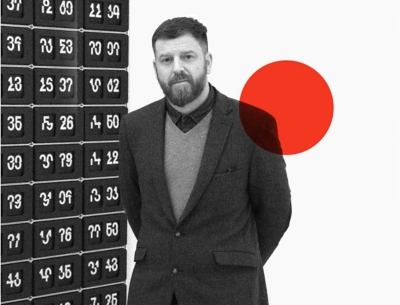 As part of State of The Arts, we have worked with some of the UK's leading galleries and critically-acclaimed artists to create a gallery of works across our Oxford Street windows. From Darren Almond (pictured) to Chantal Joffe, Richard Wright to Simon Periton, each of the nine artists has created unique pieces that will exhibit the power of public art.
What's more, you can plug in and listen to our captivating audio art trail, curated by Katy Hessel, creator of the renowned @TheGreatWomenArtists Instagram account. To join the trail, simply follow the links in store or click below!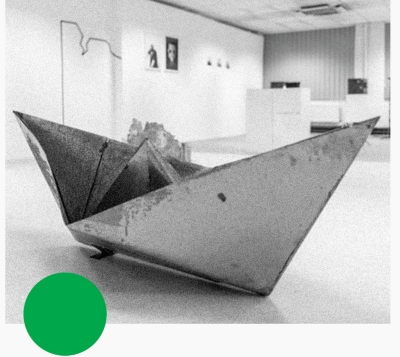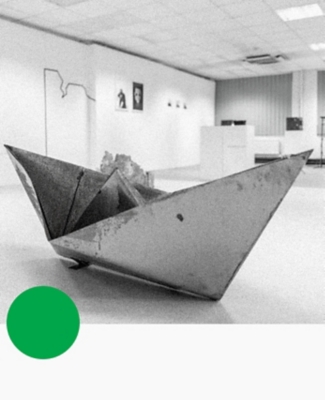 Manchester School of Art and local artists at Selfridges Exchange Square and Trafford, Manchester
Continuing our support of emerging talents in the arts, we're exhibiting works by some of Manchester School of Art's most exciting graduates in our windows and across our Manchester stores. The L.S. Lowrys of today? Perhaps…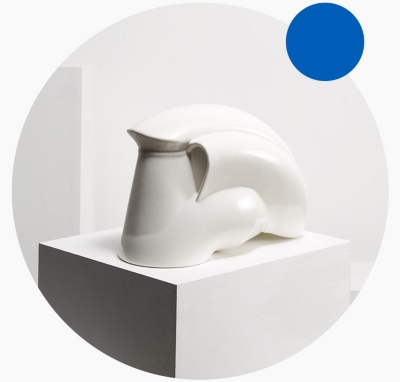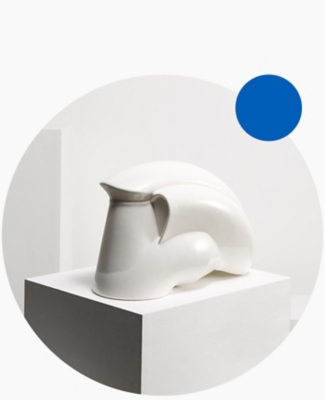 IKON gallery at Selfridges Birmingham
We're continuing our partnership with the internationally acclaimed IKON gallery as amazing pieces from its collection enter our windows and sites across our Birmingham store. The in-store art trail includes works by two major contemporary artists, Gillian Wearing and Richard Wilson, which you can even purchase in store. Come in for a pair of shoes, leave with a cast bronze sculpture…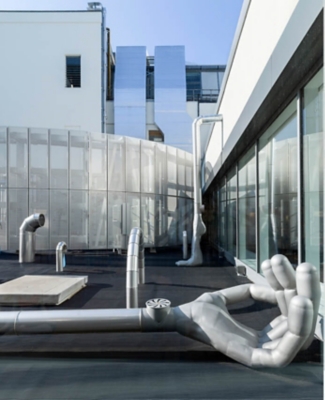 Stems (2018) by Rebecca Ackroyd –
The Body Studio Courtyard on 3 at Selfridges London
Our Body Studio courtyard plays host to a specially commissioned installation by Rebecca Ackroyd – a renowned London-based artist and alumnus of the Royal Academy. Guaranteed to make you take a second look (did that vent just stick its tongue out at me?!), this work seeks to reconcile the gargantuan body of the building with that of the inhabitants inside, merging the two to create a sculptural garden in which gigantic feet, hands and tongues protrude from the cold metal vents that punctuate the space.
Josephine Baker (1999) by Eduardo Paolozzi –
Central Atrium on G at Selfridges London
Ever wondered about the story behind the woman standing in our atrium? Well, the sculpture is a depiction of French entertainer and activist Josephine Baker by sculptor Eduardo Paolozzi (1924 – 2005), whose work can also be seen in the mosaic-patterned walls of Tottenham Court Road Tube station. The colossal work was commissioned by Selfridges' then Managing Director, Vittorio Radice, who saw a link between Harry Gordon Selfridges' pioneering spirit and Josephine Baker's courageousness.
The Archive
Exhibitions, commissions and events from our archive.

Brand Deities (2018) by Matthew Darbyshire – The Art Block at Selfridges London
Matthew Darbyshire's work for The Art Block featured three figurative works for Selfridges that played with, subverted and interrogated familiar classical symbols. After observing that many worldwide brands' names derive from classical deities, Darbyshire reinterpreted the traditional statuary of Nike, Hermes and Mars, mimicking the layering method typically seen in digital printing but using traditional crafting processes.
Phyllis (2018) by Holly Hendry – The Art Block at Selfridges London
Chewing gum, false nails and fish tank rocks; these are just a few of the materials embedded into Holly Hendry's sculpture, Phyllis – the first piece to be commissioned for The Art Block at Selfridges London. The piece, which was displayed from May to October 2018 at our new Duke Street entrance, tells the story of Phyllis, a Crossrail digging machine so large that she effectively dug her own grave. (Fun fact: did you know all digging machines have female names?).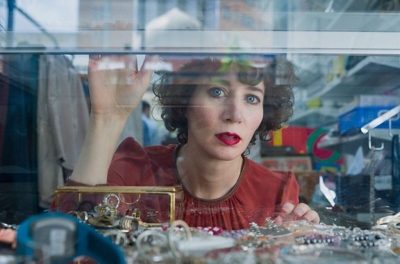 The Interfaith Charity Shop (2017) by Artangel & Miranda July
Commissioned by Artangel, this part shop, part art installation at Selfridges London was run and jointly staffed by four religious charities chosen by filmmaker, artist and writer Miranda July – Islamic Relief, Jewish charity Norwood, London Buddhist Centre, and Spitalfields Crypt Trust. The piece saw customers entering a fully operational charity shop where they could buy everything from second-hand clothes to bric-a-brac, with prices the same as in any charity shop (and, of course, all profits shared equally between the four charities).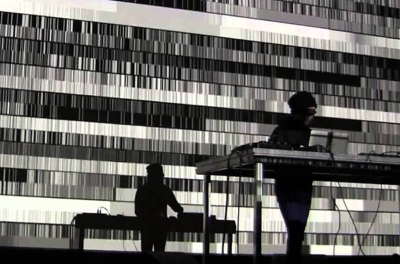 Test Pattern Live (2017) by Ryoji Ikeda – The Old Selfridges Hotel, London
Renowned for exploring minimal and extreme sounds to create fascinating live performances and art installations, Ryoji Ikeda treated us to a one-off performance of Test Pattern Live as part of our Music Matters campaign. His work explores the relationship between art and sound by orchestrating audio, images, materials, physical phenomena and mathematical notions.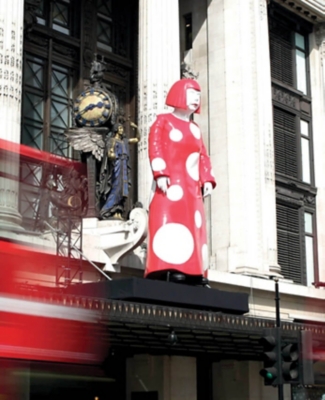 Selfridges Canopy & Concept Store (2012) by Yayoi Kusama
In 2012 we collaborated with Louis Vuitton and one of the most famous living Japanese artists, Yayoi Kusama, to create a concept store filled with the artist's signature dots and pumpkin shapes, plus a colossal figure of Kusama on our central canopy.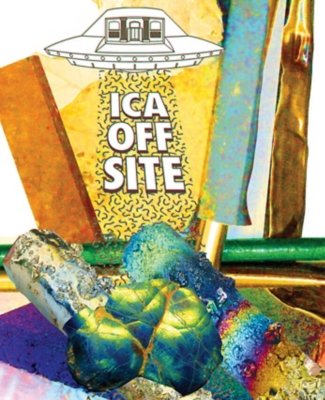 ICA Off-Site (2013 & 2014) – The Old Selfridges Hotel, Selfridges London and Digbeth (2015) – Selfridges Birmingham
Founded in 1946, the Institute of Contemporary Arts promotes and encourages an understanding of radical art and culture. We have collaborated with the ICA as part of its off-site programme, with exhibitions about London subcultures in The Old Selfridges Hotel in London (contributors included Gilbert & George, Alexander McQueen and John Maybury), and a celebration of Birmingham's creative community held in the city's arts quarter, Digbeth, as part of our annual Live and Loud festival. The ICA holds exhibitions and film screenings throughout the year – so check them out next time you're in London.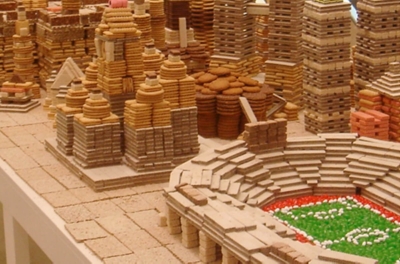 Eating the City (2006) by Song Dong – Selfridges London
Ever eaten a piece of art? No, we didn't think so. But that's exactly what visitors to Selfridges got to do in 2006 when Chinese artist Song Dong created a miniature city made entirely of biscuits (from Rich Teas to the humble Hobnob), inviting the public to devour it after the elaborate construction was complete. The piece explored the phenomenon of ever-growing 'mega cities', raising questions about the resources used to create such spaces and our place in sharing them.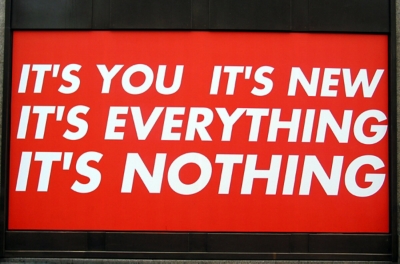 Sale Campaign (2003) by Barbara Kruger – all Selfridges stores
Artist Barbara Kruger has exhibited at leading galleries across the globe, with works that explore concepts of power, identity, gender and consumerism. For our winter Sale 2003, we commissioned Kruger to create a campaign in her irreverent, bold style. The result? A striking series of graphics that confronted consumerism with striking proclamations such as: 'It's you, it's new, it's everything, it's nothing' and 'I shop therefore I am'.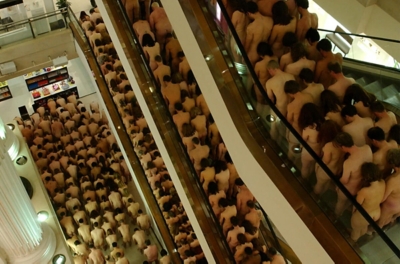 Be Consumed (2003) by Spencer Tunick at Selfridges London

In April 2003, American artist Spencer Tunick invited 600 people to bare all at Selfridges, helping him to create another of his world-renowned installations which explore the idea of privacy in both natural and man-made settings. Titled Be Consumed, this piece saw individuals of all sizes, shapes and skin colours fill our Beauty Hall and central escalators – including a few brave Selfridges team members. Tunick has created similar works at sites across the world, from the streets of New York to glaciers in Switzerland (we can only hope they had a vat of hot tea on standby for that one…)

More artistic inspiration