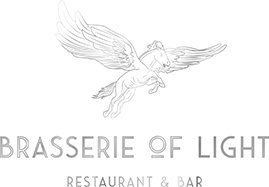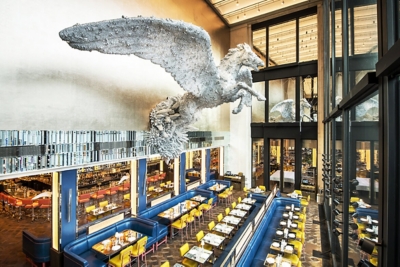 London's ultimate destination restaurant and bar, Brasserie of Light, is now open at Selfridges, welcoming visitors to a remarkable space set in our new Duke Street facade at Selfridges London.
Featuring London's largest-scale artwork by Damien Hirst, this contemporary, artistic and elegant brasserie offers all-day dining in a chic Art-Deco setting. The menu is a treasure trove of British and internationally-inspired dishes, from brunch classics given a decadent twist to instagram-worthy desserts, cocktails inspired by Selfridges' heritage and an extraordinary afternoon tea.
Opening hours
Monday to Friday: 8am–midnight
Saturday: 9am–midnight
Sunday: 9am–11pm
It is about light, make-believe and dreams. Dreams in this restaurant will come true!

Richard Caring, Caprice Holdings