Selfridges Loves:
our cities at Christmas
This Christmas, we're celebrating the cities we call home, as our landmark stores in London, Manchester and Birmingham offer a warm festive welcome to visitors from across the world, with awe-inspiring experiences and unabashedly British celebrations. So join us as we count down 10 reasons to love Christmas in our cities, starting with a very special poem…

James Massiah: 'Three Jewels'

As a special Christmas gift for all, we commissioned poet James Massiah – recently featured as one of British Vogue's 'greatest young wordsmiths' – to create this powerful, playful and heartening poem about what makes our cities so special.
Gifts inspired by the city
From exclusive fashion accessories (check out that Stella McCartney blanket scarf) to kitsch baubles and even tea strainers in the shape of royal-tea – we have worked with some of our favourite brands to create amazing gifts and festive trinkets for the home. Plus, on 21 November we will be opening The Selfridges Corner Shop at Selfridges London: the captial's new home of creative conveniences, with a huge range of art pieces, fun stocking fillers and more. Christmas kitsch has never been more covetable.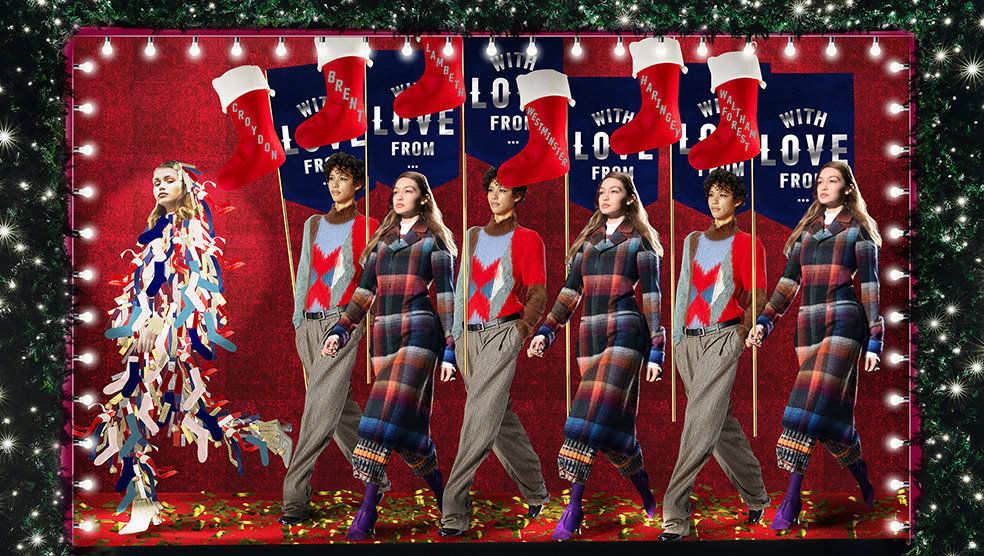 Be captivated by our windows
Since we first opened our doors in 1909, we've been making sure our window displays make you stop and stare (even if it is pouring down with rain), and at Christmas we take that to the extreme. This year, the windows across all our stores depict a joyous parade led by some familiar (and not-so-familiar) characters. From traditional Cockney dancers to a part-woman, part-Christmas-tree character and Brussels Sprouts Man (no, our Creative team were not under the influence of eggnog at the time) – these windows will make you want to jump in and join the party.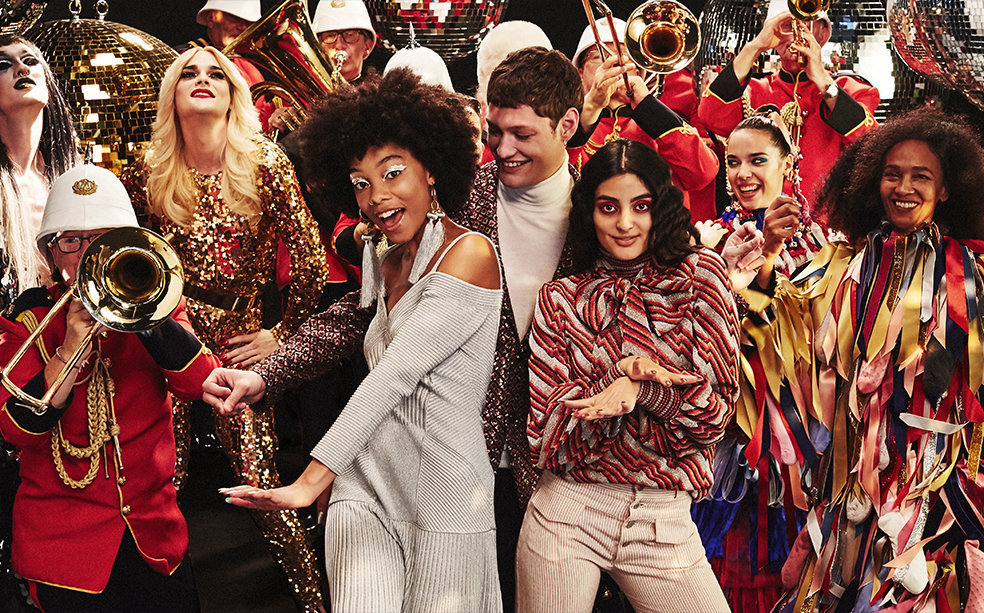 If you really want to be part of the celebrations, then be our guest! The Party Parade will offer euphoric moments of pure festive joy across all our stores, as we fire the confetti cannons, start the music and invite you to join the parade: it's our Christmas windows, brought to life. We'll be celebrating in London every day between 27 November and 16 December (7PM weekdays, 4PM weekends), and 2, 9 and 16 December in our Birmingham and Manchester stores (see in store for times). Expect wild dancing, loud music, brass bands and, perhaps, an appearance from Santa himself…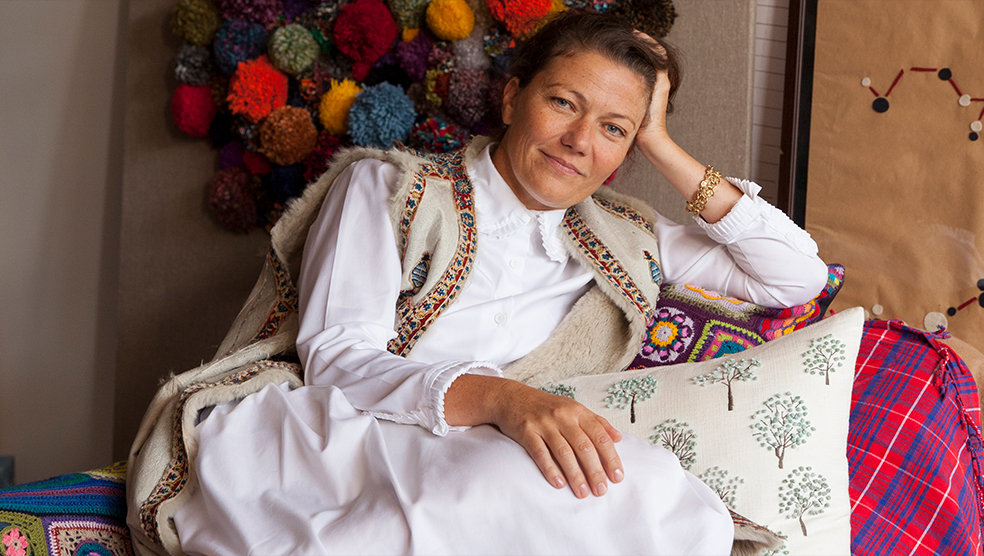 Get creative with Kate Daudy
One of the things we love most about our cities is the local creative talents that we work with throughout the year – from Walthamstow's neon sign makers, Gods Own Junkyard, to The New Craftsmen who created an immersive space for our campaign, Our House, at the start of this year. For Christmas, we have commissioned artist Kate Daudy to create a very special map of London especially for us, which will be displayed at The Selfridges Corner Shop from 21 November. Read our interview with Kate and download a special template to create your own artwork by following the link below.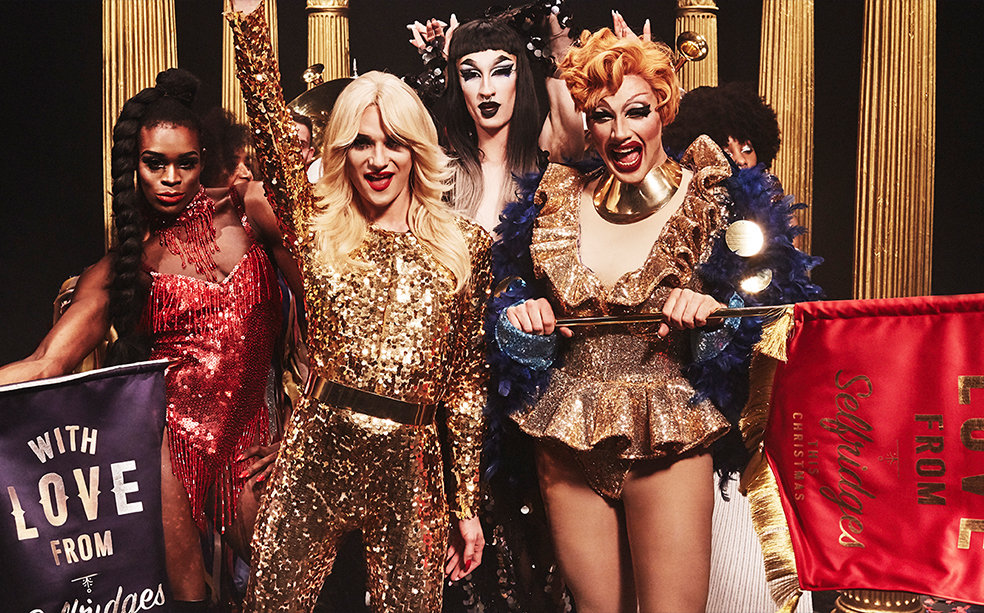 Have a pint with Sink The Pink
From the hipster breweries of east London to the cosy watering holes in Manchester's Northern Quarter, the Great British pub always delivers joyful festive warmth by the pint-load. In fact, we love our pubs so much, we've decided to make our own (with a Selfridges twist, of course!). The Queen's Head pub at Selfridges London (open 15 November to 16 December) will host wild and raucous performance nights with the landlords and landladies of Sink The Pink (east London's famous party starters), who will be on-hand to pull pints and raise some eyebrows with an immersive performance. Plus, at our Manchester Exchange Square store we will have a pop-up pub, hosting special tasting events from 28 November to 7 December.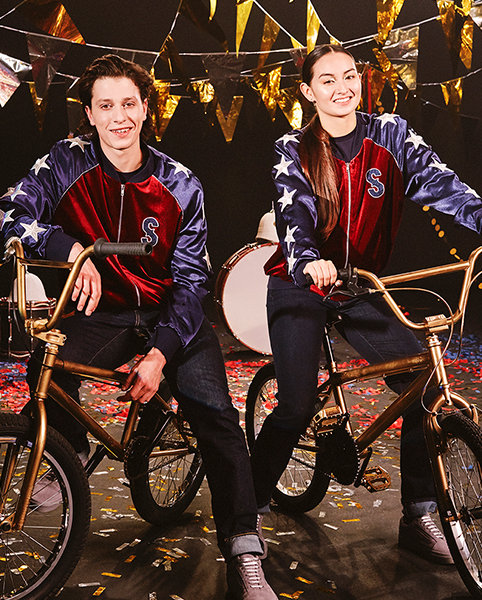 Sometimes finding the perfect gifts isn't easy, especially when your gift list seems to grow by the day. So, here to take out the stress and add in the fun are The Elfridges, armed with an encyclopaedic knowledge of sure-to-please gifts and the most-coveted Selfridges team-member uniforms in the whole of the store. Elfridges experiences are complimentary for gift lists big and small, so whether it's an office party outfit for you or a personalised gift set for them, these guys are your go-to.

Il Tetto Restaurant & Bar On The Roof at Selfridges Oxford Street, London
Enjoy the feastive season

To paraphrase the grand dame of yuletide joy, Ms Mariah Carey: 'We don't want a lot for Christmas/There is just one thing we need/All we want for Christmas is food.' And luckily for you, our Foodhalls and restaurants are ready to dish up the finest flavours of the season. From our new Italian restaurant on the rooftop of Selfridges London, Il Tetto (that's 'The Roof' in Italian, capeesh?), to the opening of San Carlo Fumo restaurant at Selfridges Birmingham and even the chance to have breakfast with Santa, it's time to dine in style. Plus, this year's collection of hampers includes everything from an Office Party Hamper to a Family Games Hamper, complete with chocolate Connect 4 – amazing!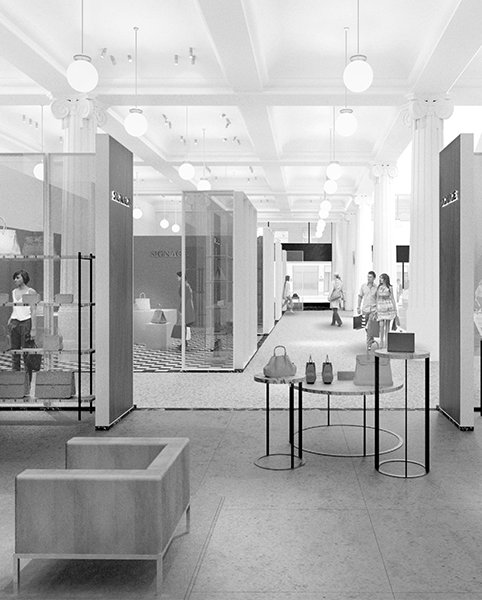 Visual of The Accessories Hall (phase 2), opening in November
Our Christmas gift to you
This year, we're feeling extra generous and have decided to give you – our lovely customers – a very special gift. This November the second phase of The Accessories Hall will open at Selfridges London, with exclusive personalisation services and extraordinary creations from the likes of Hermès, Fendi and more, making this the world's greatest destination for accessories. In Birmingham we also welcome amazing new accessories boutiques by Gucci, Louis Vuitton and Tiffany & Co on Level Four. The perfect excuse to treat yourself (or them, if they're lucky).
Falalalalala, falalalalala, falalala… OK, you get the picture. Yes, ladies and gentlemen, it's time to warm up those vocal chords and sing a festive tune. While the likes of Westminster Abbey might have the most beautiful sounds and iconic settings, we will be hosting the most energising and unexpected choirs in the UK, from London Contemporary Voices to the Urban Voices Collective, who have performed with Take That, The Who and George Michael. Add to that live bands such as Birmingham's Riot Jazz and Manchester's Mr Wilson's Second Liners – a New Orleans-style marching band – and you have a veritable festival of Christmassy sounds. Performances run throughout December (check in store for details).