The Beauty Insider:
five beauty experts review By Terry's bestsellers
Famed for her make-up mastery and skin-friendly formulas, Terry de Gunzburg has created some of the greatest cosmetic game-changers in the industry. Touche Éclat? Yep, that was hers. The Cellularose Brightening CC Serum? Hers, too. No wonder we're excited her namesake brand has joined the Selfridges ranks.
We've asked some of our favourite beauty experts to give us their verdicts on the brand's bestsellers. And the scores are in…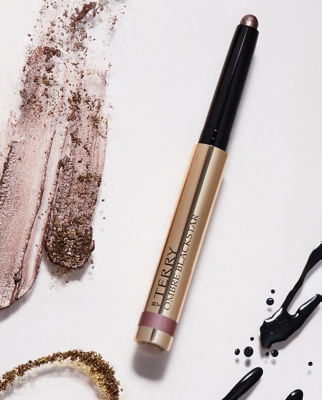 Grace Timothy, Beauty Writer and Author
The product:
Ombre Blackstar

What I love:

Since becoming a mother, not only have I far fewer minutes to spend on my make-up, but I've also lost patience with a lot of the fiddlier processes, like blending eyeshadow and the precision that liquid liner requires. Make-up has to do more than one job and do it fast!
So By Terry Ombre Blackstar is one of the few items that made it through the grand cull. Thanks to its metallic finish, it's forgiving of the clumsiest application and it won't crease. Plus, this kind of luminous finish actually softens fine lines. I love the range of colours, its rich pigment and the fact that there's no fallout as with some powder shadows. Once it's on your skin, it lasts all day.
How I'm using it:
As a chunky liner for day looks, it adds depth and definition to the lash- and water line – you literally just run it around the eyes as close to the lash roots as possible. Or for the easiest smokey eye for a night out, use it as a cream shadow across the entire lid and beneath the lower lashes. The pigment builds from a shimmering colour wash to a full-on statement shade, and you can blend gently with your fingertips around the socket, but I rarely feel the need. Just sweep it on and go.
My overall verdict:
It's just so easy to use but still feels very luxurious – a true winner for mums, but also anyone tight on time (and skills!).
Mum Face: The memoir of a woman who gained a baby and lost her sh*t by Grace Timothy is out now.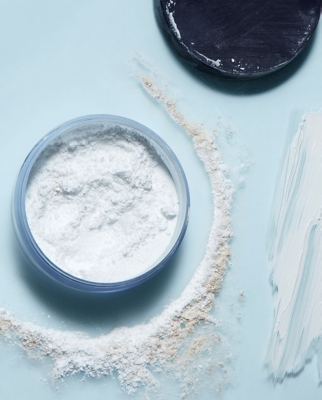 Melissa McGinnis, Selfridges Beauty Buying Manager
The product:

Hyaluronic Hydra-Powder
What I love:
Being a beauty buyer, it's safe to say I've tried my fair share of face powders over the years – but this multitasking powder really does do it all: setting make-up, reducing shine (without leaving the skin looking – or feeling – dry or chalky), and concealing fine lines and imperfections (thanks to the plumping hyaluronic acid).
Colourless, feather-light and as soft as silk, there's no need to worry about it settling into creases or causing the skin to appear unnaturally ashy. Unlike a lot of setting powders I've tried, By Terry's Hydra-Powder is particularly good at keeping the delicate under-eye area hydrated and blurring fine lines, making it a great option for mature skin.
How I'm using it:
If you ask me, the best way to apply any finishing powder is with a good brush. I first apply it with a loosely bristled powder brush (you only need a small amount of powder), and then blend it in with a stiff kabuki. Alternatively, you can apply it to any stubborn areas (like a shiny T-zone) with your fingertips.
Top tip: use at night-time on top of your skincare to create a protective veil that helps your products do their work without any environmental interference.
My overall verdict:
It works brilliantly with all skin types – even those prone to dryness (unusual for a setting powder) – and does a little bit of everything, making it a great all-rounder.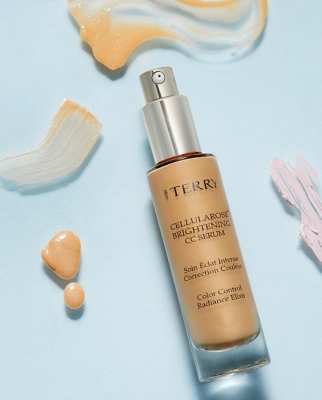 Joanna McGarry, Beauty Journalist
The product:

Celluarose Brightening CC Serum
What I love:

When you call to mind an impossibly chic French woman, I'll bet she has lips painted red; swooshy, hand-ruffled hair (but never blow-dried); smudgy kohl lining her eyes and, well, bare skin. Unlike us Brits, French women are not known for their love of foundation. And honestly, they look all the better for it. This feather-light serum-CC-cream hybrid is what you'd find in their make-up bag instead.
It's no surprise that this comes from the cosmetic legend that is Terry de Gunzburg, an almighty make-up artist but also a veritable cosmetic scientist to boot. All Gunzburg's formulas combine that rare duo of being both joyously pretty but also seriously hi-tech. They also, like this radiance-giving serum, seem to merge seamlessly with the skin like nothing else. The really clever bit? It contains rose native cells and a micro-exfoliating agent to gently even skin tone over time.
How I'm using it:
Perfect for Sunday skin when you want a little coverage – a barely-perceptible glow – but can't bear to do your weekday full face. Add a couple of drops to the top of your hand and use a small-ish stout brush to work it across your skin evenly (I'm all for ease, but we're long past the frippery of using fingers to apply foundation). There are four shades to choose from that bend to fit your skin tone. I tried the No 3 Apricot Glow, one I would have initially cast aside for being too warm for my deathly pale pallor. Not so. It draped my skin in a kind of sun-lit veil, diffusing the patches of redness on my cheeks and adding a gentle warmth all over.
My overall verdict:
Those with mostly well-behaved skin will adore it for summer and easy-skin days, worn alone or souped-up with a bit of extra concealer. If your skin is a little more needy, like mine, you'll want to crank up the coverage with a thin layer of foundation underneath, or better yet, mixed together and applied as one.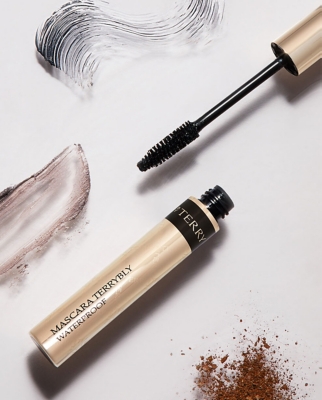 Rose Gallagher, Blogger and Make-Up Artist
The product:

Mascara Terrybly Waterproof in Black

What I love:

Unlike most mascaras, there is categorically no clumping in sight with this one. The brush is full and round (like the kind of brush you'd use to achieve a big, bouncy blow-dry), meaning it takes the whole set of lashes in one sweep, coating everything evenly. This creates a very soft lash look, almost as if you're not wearing any mascara at all, but your lashes are longer and glossier – plus, there's no risk of streaks, smudges or mishaps (even when caught in a downpour). Mascara Terrybly is infused with a special serum that encourages the lashes to grow, so with continued use this mascara will boost lash fullness.

How I'm using it:

My favourite tip when applying mascara is to always do the bottom lashes first. Otherwise, if you start at the top, you'll coat your top lashes, then look up to the ceiling to apply to your bottom lashes, and everything you've just applied will print onto the brow bone.

My overall verdict:

This mascara delivers length and definition of lashes with luxurious conditioning ingredients to boot!

Amy Sollitt, self-proclaimed By Terry Novice
The product:
Light-Expert Click Brush
What I love:

Confession: I'm a creature of habit when it comes to make-up (and a busy one at that). I've stuck to the same clutch of trusty products for at least five years – and foundation is no exception (after all, I might pick the wrong shade, it might be cakey and heavy on my skin, it might make me look like a mannequin – who knows?).
Enter By Terry's Light-Expert Click Brush. A built-in brush foundation? Sounds weird, but actually, it's genius (after all, it works on the same principle as the brilliant Touche Éclat). With one simple click (it takes a few goes to get started), it loads four silky globules (just the right amount for an even coverage) into the angled buffing brush which you then blend into your skin.
How I'm using it:
I'd recommend starting with the nose and moving outwards; it feels lovely to apply – smooth and light – and smells of delicate roses. The super-soft brush helps to get into all the grooves (without settling into the creases), giving an even and natural coverage. No patches. No streaks. My skin instantly looks dewy and bright, and feels super soft and smooth throughout the day. No need for touch-ups.
Overall verdict:
It's pricey, but it's worth it – not only for how your skin looks but also how simple it is to use. Consider this novice converted.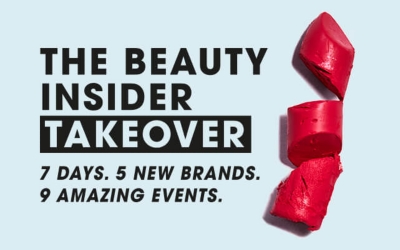 9 AMAZING BEAUTY EVENTS
Don't forget to join us in store at Selfridges London for a week of brilliant beauty events with some of the industry's biggest brands and influencers.