The Beauty Insider:
our five office make-up mantras
Question: when was the last time you tried a new beauty look for work? Not recently, we bet. But since getting your game face on for that board meeting/promotion/interview seems such a logical part of the pre-match build up, why ever not? To help inject a new way of working (for your face), we've picked five easy-to-master catwalks looks that actually work for work and satisfy our desire to be taken seriously and look super stylish in equal measure.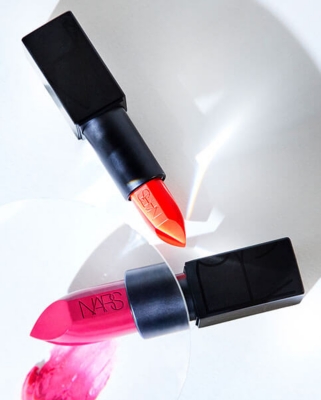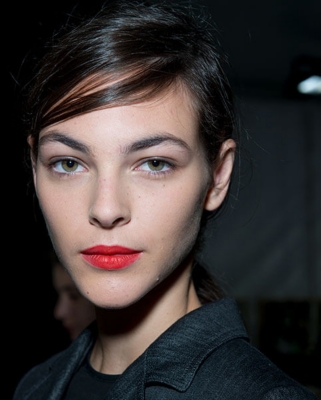 How to get noticed in the office, for all the right reasons? Apart from being brilliant at your job (naturally), you need to look the part – which, in our book, means sticking to the company dress code but adding your own little flourish. And what better than this season's paintbox lips? In one simple swish, these 80s-inspired brights – think zingy reds, oranges and fuchsias with a soft, smudgy edge – will help you stand out from those cookie-cutter colleagues in an instant. Power shoulders and perm optional.

How to work it:
Mix your lip products. Liquid lipsticks give a really intense colour but can leave your lips dry and flaky, so add lipstick on top for extra moisture (we'll take these gorgeous colour-pop hues from NARS), which will help your lips look healthy, plump and glossy all day long.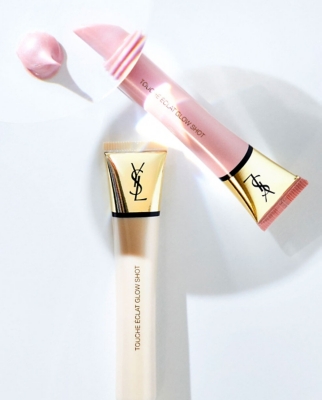 You're smart, talented and going places, so there's no need to overdo it with the make-up – after all, it will only distract colleagues and superiors from your professional prowess. Our advice? Focus on your skin. With super-shiny complexions seen across the catwalks, a host of beauty brands have launched liquid and cream highlighters (an update on the dry, cakey powder versions) that look real – like an enhanced version of your face's natural oils – and hold your glow from nine to five. Take that, Dolly.
How to work it:
Once you've applied and buffed it into your skin, take some moisturiser or serum and pat it on top using your hands to really bring the life back to your skin.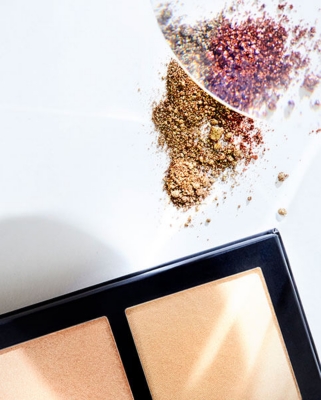 3. The standout eyeshadow
If there was one beauty trend that dominated all four fashion weeks, it was the make-up artists' obsession with all things sparkly, shimmery and shiny. OK, so adding giant rhinestones and super-sized sequins to your eyelids or around the eyes à la Dries Van Noten might send the office watercooler gossips into overdrive, but a smattering of glitter or metallic pigment in your eyelashes or inner eyes will instantly brighten up your face and hold your clients' attention. Plus, you can easily ramp it up for those impromptu post-work drinks. See you under the disco ball, Matt from Accounts.

How to work it:
Invest in a good eyeshadow primer or lash glue, wait for it to go clear, and then stick on the glitter or pigment.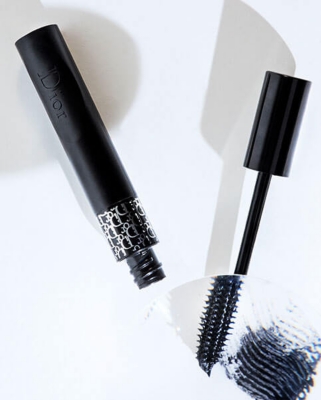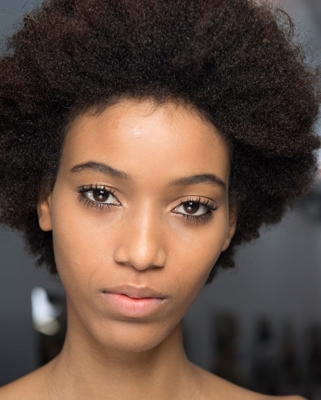 4. The style-savvy lashes
Forget the old power-dressing standards: now you can assert your authority at work by demonstrating your individualism and style know-how. Take the smudged spiderweb lashes seen at Christian Dior's spring/summer 2018 show. Not only do they make you look all bright-eyed and bushy-tailed (even after that three-hour workshop), but they'll also show your work mates that you're on the (beauty) ball.
How to work it:
Curl the lashes, priming from top to bottom (push the brush right into the roots of your lashes), then layer up your mascara (we suggest this new Pump n Volume version by Dior) in a zigzag motion (two-to-five coats should do it), comb to separate them enough that they're the right side of clumpy, and finally run the tip of a kohl along the lower and upper waterlines to frame the eyes.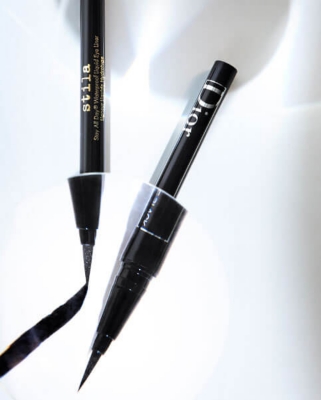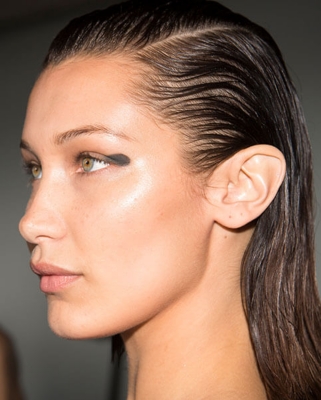 Fresh thinking is your forte, so why not be creative with your office make-up – after all, your clients would expect nothing less. One look that caught our eye on the catwalks was 'thumbprint' eyeliner (it sounds weird, but trust us, it's a thing). Seen at Jason Wu, Tom Ford and Marc Jacobs, it's an edgier update on the classic cat-eye and requires minimal effort (so you won't feel guilty about hitting that snooze button three times in a row) – plus, it's totally wearable for work.
How to work it:
Simply trace the outline of the wing first, then fill it in. Or use a small make-up sponge applicator (the kind that comes in most eyeshadow palettes) or, even, your thumb as a stamp to create the rounded look. Go as big as you dare.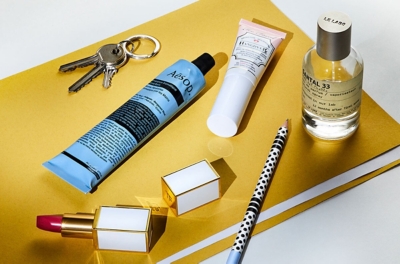 As for those beauty pick-me-ups we can't live without at work? We took a straw poll in our office and here's what bagged the hotspot…
1. Aesop hand cream – "The smell, the texture, the packaging – it moisturises better than any other hand cream."
2. Le Labo Santal perfume – "People have stopped me in the street to ask me what scent I'm wearing – it's that good; plus, it lasts all day long."
3. Tom Ford lipstick – "Gorgeous hues and serious durability, it adds the perfect pop of colour; plus we all need a bit of Mr T in our lives."

4. Too Faced Hangover primer – "Hydrating, soothing and brightening, it's my rescue remedy for the morning after the night before."
THE BEAUTY INSIDER TAKEOVER

Anastasia Beverly Hills | Hourglass | Natasha Denona | Lime Crime | By Terry
Get ready for the biggest week of beauty EVER as we celebrate the arrival of five (yes, FIVE) brilliant new beauty brands on selfridges.com.

Want in early? Sign up to get exclusive access to shop the brands.