Selfridges Eye:
September 2018
Our creative researchers hotfoot it around the globe, bringing us news of the latest crazes, future trends and awe-inspiring innovations in the world of art and culture. So what are they most excited about this month? From podcasts on food history to some of the best writing on the internet – here are the things they can't stop thinking about…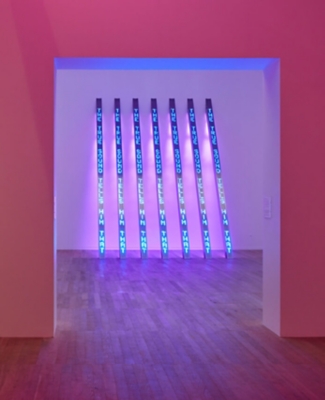 'Abuse of power comes as no surprise' is one of those brilliant slogans you've probably seen or read before but you don't know where it came from. Well, it sprang from the brilliant mind of artist Jenny Holzer, who is now showing in the Artist Rooms in Tate Modern. This show collects more than four decades worth of the artist's deeply political work, from the slogans she used to post, guerrilla-style, across the streets of New York, all the way through to her more gallery-friendly contemporary work. Everything at this show is excellent but we found her most recent work – an LED piece, They Left Me, which features accounts from Syrian refugees – particularly powerful.
Jenny Holzer is in the Artist Rooms at Tate Modern until 19 July 2019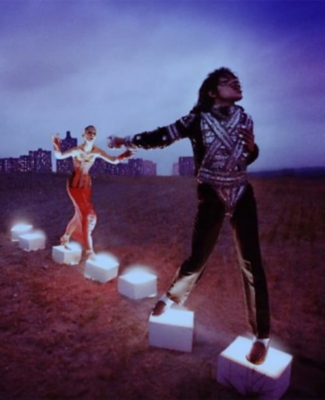 Michael Jackson was one of those global pop superstars that transcended from an entertainer to a cultural phenomenon, influencing everything from film to contemporary art. This show at the National Portrait Gallery explores Jackson's influence on the creative arts and how artists have used him as a vehicle to examine ideas around fame, talent and race. Some of the art is fantastic but, more than anything else, this is just a great opportunity to reacquaint yourself with Jackson's once-in-a-generation talent. Plus, the name is a great pun – although we might have gone with 'Pop Art' instead.
Michael Jackson: On the Wall is at the National Portrait Gallery until 21 October 2018
Natalie Dray's show at gallery Blain|Southern takes its name from the best thing on Twitter: @kimkierkegaard, who mixes the philosophy of Soren Kierkegaard with the lifestyle musings of Kim K. If you haven't read it before, she tweets slightly surreal statements like: 'I love your IG story and how you live a life so immersed in triviality that it can hardly be called a sin'. Dray's sculptures at this show play on that same idea of bringing together the old and the new, something she explores by combining organic and synthetic materials in a single piece. Placing delicate components like pewter-cast autumn leaves next to imposing industrial shelving make for a quiet, contemplative show that's well worth a visit.
Natalie Dray's Kierkegaardashian is at Blain|Southern until 15 September 2018
Much to the annoyance of anyone who follows it, works in it, or just loves it, fashion is often dismissed as lightweight or lacking in gravity. Thankfully, magazines like Vestoj remind you just how misguided those preconceptions are. Bringing together academia, critical theory and the fashion industry, it explores just how important the industry is and how much it affects us all – whether we're interested in it or not. Each annual issue takes a theme such as 'masculinity', 'slowness' or 'shame', and explores it in depth. This year's is called 'On Authenticity', and it asks important questions about whether there is such a thing as an 'authentic self' and how our clothes affect the way we see ourselves. We're still not sure how to say the name though...
Issues of Vestoj are available from their webstore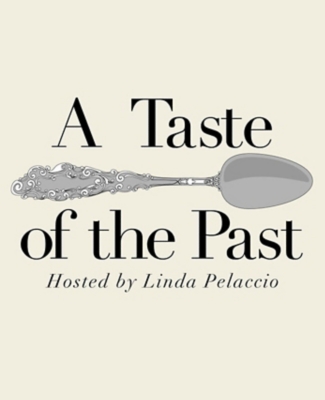 It's easier to get your hands on international food than ever before, but the downside is that we can end up consuming dishes without any idea of their cultural heritage or importance. Knowing, for example, that the mixture of spices that make jerk chicken are a result of the Caribbean's history of trading, invasion and colonisation can only deepen your appreciation of the dish. A Taste of the Past, a podcast by food historian Linda Pelaccio, explores the inexorable links between food, history and culture, meaning you'll be a bit smarter (and a lot hungrier) after each episode.

A Taste of the Past is available on all podcasting apps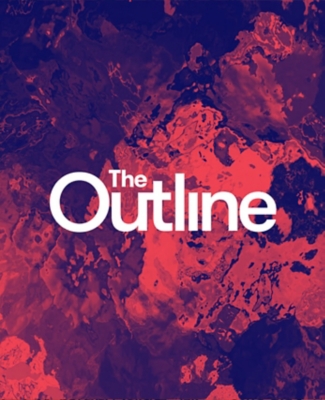 Finding interesting, high-quality writing online can sometimes be a challenge, which is why websites such as The Outline are a breath of fresh air. Instead of just writing about anything, they've focused on three pillars – power, culture and the future – and explored them in great detail, from fresh and unexpected perspectives. The highlight of the website, however, is the Info Spiral: every Friday The Outline takes a huge, complicated issue from the week's news (recently they tackled how much drinkable water is left in the world) and breaks it down into easily digestible chunks. Superb stuff that's essential for keeping up to date.