The Selfridges Eye:
December 2018
Our creative researchers hotfoot it around the globe, bringing us news of the latest crazes, future trends and awe-inspiring innovations in the world of art and culture. So what are they most excited about this month? From an immersive video-sound installation to an unmissable film – here are the things they can't stop thinking about…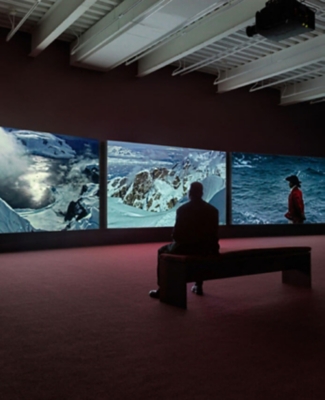 Memories of the Future, 180 The Strand
Strange Days: Memories of the Future reunites 21 renowned artists and filmmakers that have shown their work at New York's New Museum in the past 10 years. An immersive video-sound installation that brings together some of the art world's most progressive image makers, this exhibition is a dream-like cavalcade of their visions of the future.
There's a lot of work here – some of it really landed with us, some of it left us cold – but what stuck with us is how fascinating the show is to explore. Spread across three floors, it takes the viewer through a labyrinth filled with visuals and sounds that get more complex the deeper you go. Screens hang from the ceiling, almost as if they are floating, and found soundscapes (recordings inadvertently made in environments such as recording studios or live performances) drift between the rooms.
Memories of the Future is at 180 The Strand until 9 December 2018.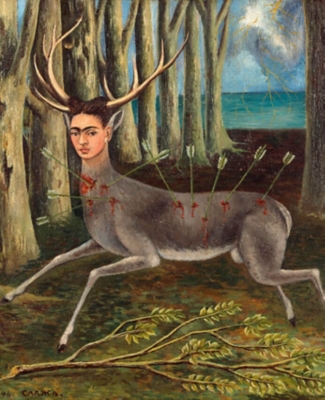 Modern Couples: Art, Intimacy and the Avant-Garde, Barbican Centre
Modern Couples is about desire, intimacy, liberation, non-binary icons, feminism, homoerotic utopias and revolution. But mostly it is about love – a mad, intoxicating kind of love. Featuring more than 40 avant-garde couples, including Pablo Picasso and photographer Dora Maar and model Lee Miller and Man Ray, this show shines a spotlight on the people who were courageous enough to 'forge new ways of making art and of loving and living'.
The exhibition explores the influence of the intimate relationships between artists on their work – and suggests that the more exhilarating the relationship, the better the art. But what really grabbed our attention was its focus on the integral role the women played in these relationships. It wouldn't be going too far to say that without these women, who have generally been dismissed as 'muses', some of the most important and iconic work of the past 100 years would never have been made.
Modern Couples: Art, Intimacy and the Avant-Garde is at the Barbican Centre until January 27 2019.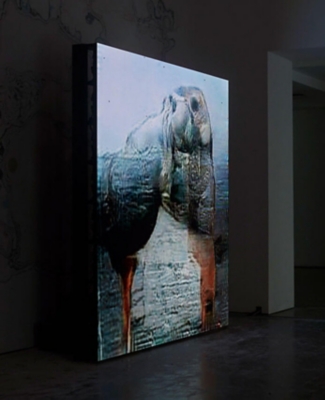 UUmwelt, Serpentine Gallery
UUmwelt, the latest show from French philosopher/artist Peter Huyghe, centres around a series of constantly evolving images that are a collaboration between man and machine. Working with a team of scientists, the artist has created these images directly from the brain activity of one Japanese man. There are countless mutations that morph into abstract shapes that can be interpreted in numerous ways, meaning each visitor has a unique experience in the gallery.
Huyghe has also turned The Serpentine into an ecosystem by introducing over 10,000 flies to the space. The flies live and die in the gallery, buzzing around you as you explore and landing on the shifting images. It's an odd, unsettling and confusing experience, but one that we think is unmissable.
UUmwelt is at The Serpentine until 10 February 2019.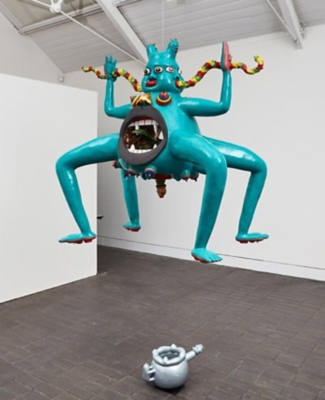 Jerwood Space is a hidden gem in the back streets of Southwark, London. Located in an old school that has been converted into an arts centre, the Jerwood Foundation runs a programme of exhibitions and awards focused on new talent. It's current exhibition, Survey, presents new work by 15 early-career artists from across the UK and a walk around it feels like peering into the future of British art.
Survey spans a breadth of disciplines including ceramics, film, performance, podcasts, painting, sculpture, drawing and collage. Some must-sees: Frank Wasser's fragment of a fictional newspaper that imagines the assassination of Donald Trump and Lindsey Mendick's ceramic reproductions of objects from within her family home.
Survey is at the Jerwood until 16 December 2018.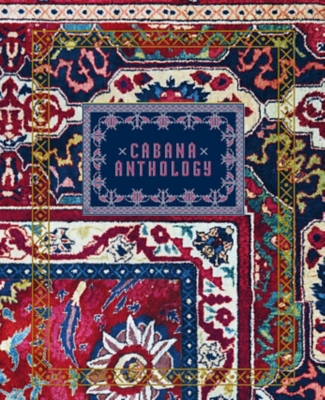 Cabana magazine is a treasure. What else takes you into Christian Louboutin's home, to Aïn Madhi in Algeria, and has a profile of Opera Director and Designer Patrick Kinmonth, all in the space of one issue? Edited by Collector and Publisher Martina Mondadori Sartogo, the magazine is a twice-yearly dive into the best design from around the world, taking you on a journey to discover wonderful places, art, craft and characters.
'Anthology' is a 'best of' compilation that brings together photography and articles from the last nine issues into one beautifully appointed coffee table book.
Cabana: 'Anthology' is available online and in specialist bookstores.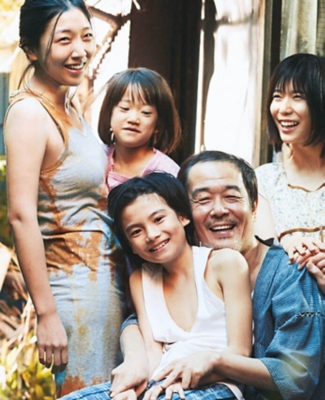 Japanese Auteur Hirokazu Koda's latest film continues the pattern of subtle and nuanced family drama that has run through his work since 2011's stunning 'I Wish'. A perceptive exploration of trauma, this film won the Palme d'Or at Cannes this year and, given its beauty and emotional resonance, it's not hard to see why.
The film follows a family that shoplift to keep themselves out of poverty, whose lives are upended after they meet, and adopt, a young homeless girl who has survived abuse. As their already unsettled lives become increasingly precarious, the lies and secrets the family tell themselves and each other slowly come into the light.
Shoplifters is in cinemas now.