THE SELFRIDGES EYE:
AUGUST 2017
Our creative researchers hotfoot it around the globe, bringing us news of the latest crazes, future trends and awe-inspiring innovations in the world of art and culture. So what have they been up to this month? From the amusing to the amazing, the weird to the wonderful - here are the things they can't stop thinking about…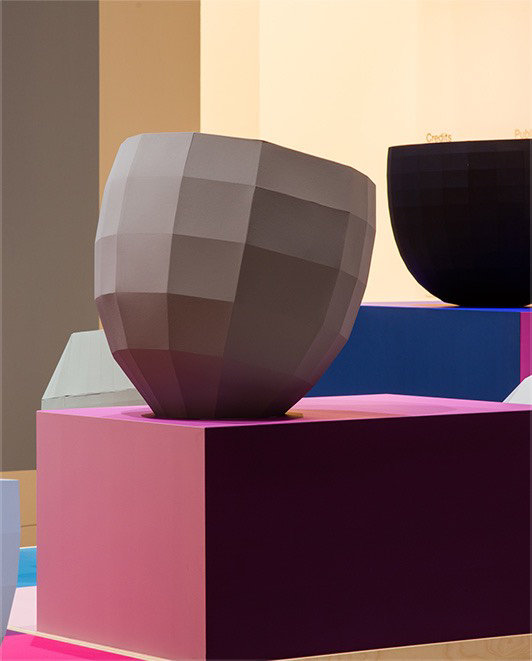 Did you know that colour can breathe? Neither did we, until we immersed ourselves in Hella Jongerius' current exhibit at the Design Museum. A culmination of the Dutch designer's 15 years' research, the show features woven hanging textiles, metal-lacquered vases and Hella's outrageously satisfying 'colour catcher' objects - a series of multi-faceted 3D shapes that are the ultimate form through which Hella can study colour, shadows and reflections. Together, the pieces investigate how our perception of colour is impacted through changing light conditions throughout the day. The result is an exhibition that delves deep into colour theory yet is also an aesthetic dreamland.

'Breathing Colour' is on at the Design Museum until 24 September.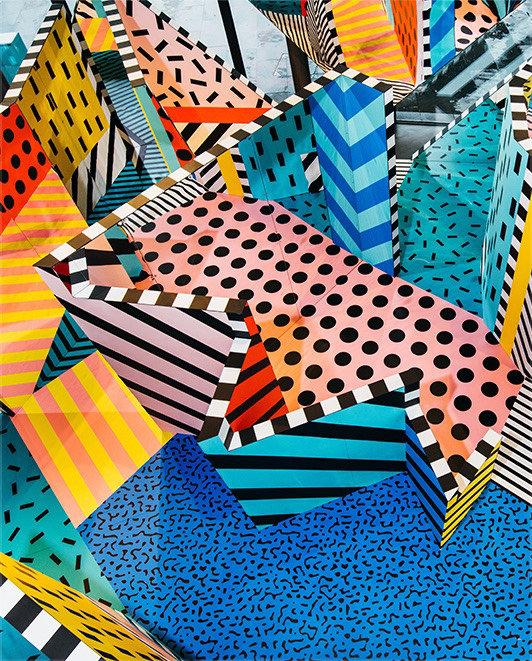 Last month, we were transported to a kitsch 80s wonderland, all thanks to Camille Walala's Technicolour mirror maze, currently on show at the Now Gallery in Greenwich Peninsula. The kaleidoscopic installation, which oozes with the French artist's signature style – Memphis forms meet tribal pop – is also a puzzle, inviting its visitors to spot the anomaly among Walala's patterns. Once you've done this, admiring the selfie sessions in play is also quite fun, too – this really is art for an Instagram era. Top tip: the maze is a shoes-off affair so be sure to wear your punchiest pair of socks. #sockselfie

'Walala X Play' is on until 24 September at the Now Gallery in Greenwich Peninsula, London.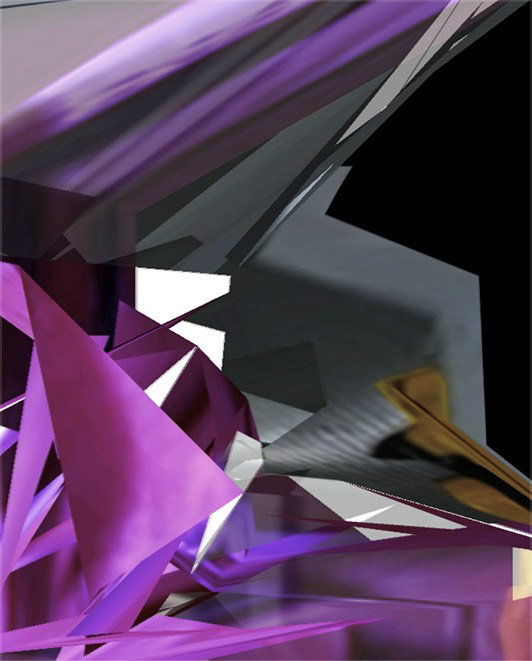 This month, we unleashed our inner sci-fi obsession as we embarked on a journey through time and space… (in actual fact, we just caught the Central line to the Barbican.) Here, we immersed ourselves in their summer sci-fi takeover, 'Into the Unknown' - a genre-spanning delve into all things science fiction, with everything from films to games and props. But what got us most excited was a one-off live orchestral performance titled, 'Music for Sólaris' – a reimagined score for Andrei Tarkovsky's sci-fi classic 'Solaris', co-created by composers and producers Ben Frost and Daníel Bjarnason. Alongside the piece, Brian Eno and Nick Roberton created some eerie morphing visuals that were projected above the orchestra. The result was a truly transfixing show that left us wanting more.

The Barbican's 'Summer of Sci-fi: Into the Unknown', is running until 1 September.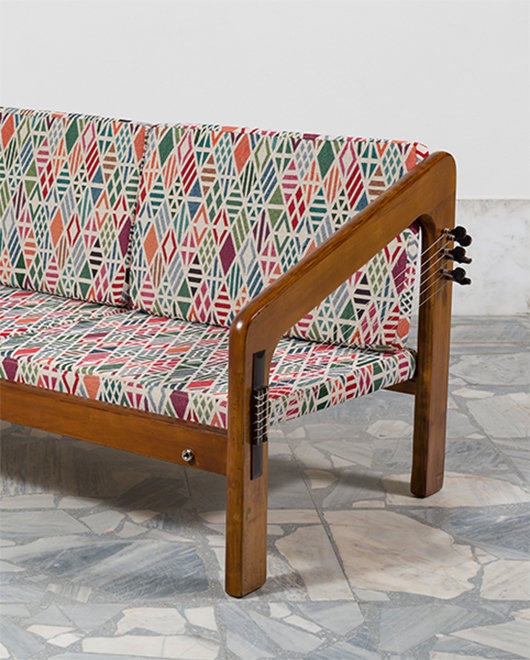 We recently ventured to Athens to visit 'Documenta', an exhibition of contemporary art that takes place every five years. While trying not to melt in the 38°C heat, we also discovered some incredible new artists. Most apt to our current preoccupation with all things music was Nevin Aladağ's melodic installation and performance piece, titled 'Music Room'. Aladağ (represented by the Wentrup Gallery in Berlin) converted household furniture into playable instruments, such as a couch flamenco guitar and a side table harp, which were then plucked, strummed and thumped to form an orchestra (of sorts) - proving that even the most banal and everyday objects can be a source of inspiration.

'Documenta' has finished in Athens but continues in Kassal, Germany until 17 September.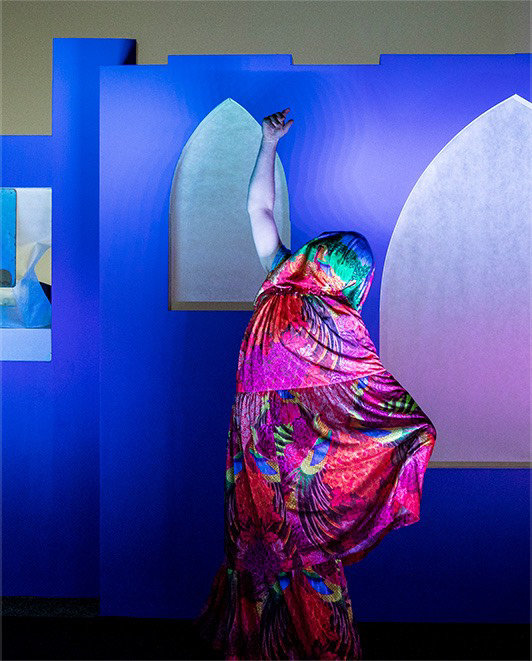 For the first time ever, a choreographer (Trajal Harrell) was given free rein of the Barbican's main gallery space. Hoochie Koochie (which ran until August 13) saw visitors weaving their way through live performances by 18 dancers, including Harrell himself, which showcased 14 of his intoxicating works over the course of seven hours (longer than some of us are at work). From Voguing to Japanese Butoh to traditional Greek Zorba, Harrell cast a wide net yet somehow pulled it off. This was exuberance in its finest form.

If you didn't get to see it, we highly recommend booking tickets for Wayne McGregor's upcoming Roundhouse show HUMAN +/-.

Memphis Group designer-come-painter Nathalie Du Pasquier produces work that playfully intersects the grey area between fine art and design. Her most recent exhibition, 'From Time to Time', at Mayfair's Pace Gallery, beautifully illustrated this, bringing sculpture, painting and drawing together to challenge the concept of representation. The work on show was vivid and complex in the way that it depicted and expressed du Pasquier's unique perspective. We were left drooling over her colour palettes for quite some time.

'From Time to Time' has finished, but Nathalie's work will be on show at the Camden Art Centre, London, this autumn and at the Institute of Contemporary Art, Philadelphia, later this year.