THE SELFRIDGES EYE:
MAY 2017
Our creative researchers hotfoot it around the globe, bringing us news of the latest crazes, future trends and awe-inspiring innovations in the world of art and culture. So what have they been up to this month? From the amusing to the amazing, the weird to the wonderful - here are the things they can't stop thinking about….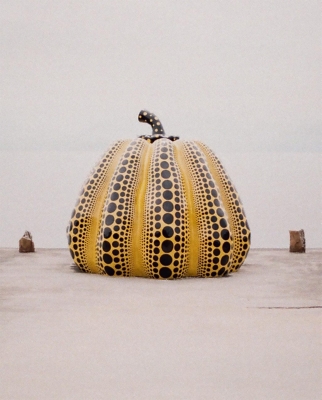 /1/
House call
During a recent trip to Japan, we stumbled across Art House Project, an ongoing art initiative on Naoshima, an island rich with museums, installations and sculptures – including Yayoi Kusama's landmark pumpkin on the pier – that sits 678 kilometres south of Tokyo and has become somewhat of a pilgrimage for art devotees. The project involves artists transforming abandoned houses into works of art, weaving in the history of the period when the buildings were lived in. We were particularly blown away by light and space extraordinaire James Turrell and Tadao Ando's piece, 'Backside of the Moon', which left our senses in total disarray. (If we say anymore, we'll ruin it but, trust us, it's well worth a visit…).
Check out Art Setouchi 2017 for the full programme of art hosted across 12 islands.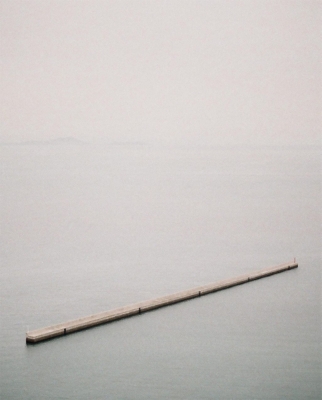 /2/
Art-itecture
It's rare for an entire museum to host only one piece of art, but when it's as impressive as this, we can certainly understand why. Teshima Art Museum sits among the terraced rice fields on the northern side of Teshima Island, Japan. The freestanding globule-like concrete structure designed by Tokyo-based architect Ryue Nishizawa seamlessly melts into the landscape while peering out onto the ocean. The architecture was specifically designed to house the work titled 'Matrix' by Japanese artist Rei Naito. A devastatingly simple piece that features beads of water which seep out from the ground and onto the concrete surface, where they are gently steered by the wind, gliding and shimmering with a mercury-like appearance. It's a well-executed spectacle, where nature, art and architecture exist in limitless harmony.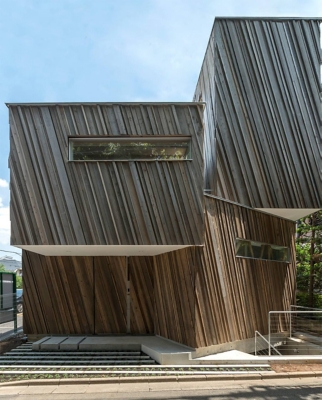 /3/
Art of living
You may notice we're a little Japan obsessed at the moment… But when it comes to all things home, Japan really is at the forefront of innovation with their approach to space. We were lucky to stay a night at Kyodo House in Tokyo's Setagaya neighbourhood, designed by Japanese studios Sandwich and Team Low-Energy and constructed entirely from timber off-cuts. Not only is it a sustainable and architectural gem, but it is also a secret base for the wider community, hosting events investigating urban permaculture, art and sustainability through dance and discussion.
Find Kyodo House on AirBnb.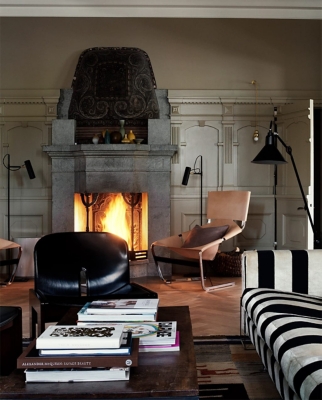 /4/
Home away from home
We sailed the seas to Stockholm last month, and found ourselves right at home at Ett Hem hotel (meaning 'at home' in Swedish). Indulge in the sumptuous surrounds of the Ilse Crawford-designed rooms, mix yourself a Dark & Stormy at the bar, or help yourself to a slice of freshly baked cake in the kitchen. This place feels more like a generous invitation to stay with friends you didn't know you had, and every moment is a study in laid-back luxury. Home sweet home, indeed…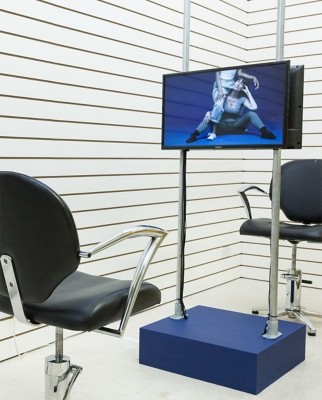 /5/
Top of the crops
This month, we ventured to DKUK, a space that is both an art gallery and a hair salon, where clients are invited to sit in front of art instead of a mirror. It's the brainchild of hairdresser-turned-artist Daniel Kelly, who offers other artists a chance to produce work in response to the unique space. In Daniel's own words, "it plays on the idea of the salon not only as a place to get a haircut, but responds to the archaic meaning of the word 'salon' as a place where artists and writers would gather regularly". It gets better: the pricing is gender-neutral, too.
You can find DKUK hidden within Hadron's Arcade, Peckham Rye. Book ahead.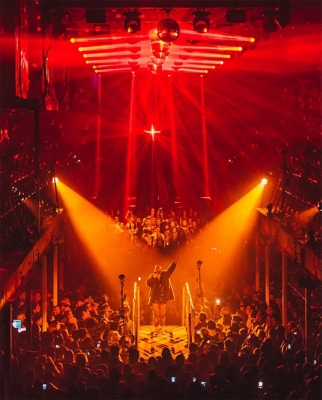 /6/
Night fever
With music venues in the UK closing faster than you can, err, shake a record at, we were over the moon when a former printing factory - aptly named Printworks - in the not-so-world-famous Surrey Quays, opened late last year. The 6,000-capacity venue hosts an array of day parties featuring top dogs in the electronic music world. We immediately reached for our flares when we spied a night honouring 40 years since NYC's iconic club Studio 54 first opened its doors. A live, 500-strong choir belted out hit after hit to a suitably glittery crowd, with guest appearances from Stevie Wonder and Diana Ross impersonators… We're just gutted we didn't win the dance off.
It's a while away, but we're seriously excited about Ghostpoet's upcoming gig at Printworks on 10 November 2017.