The men's ultimate hype brands
The clothes we guys wear – and the way we shop for them – has changed forever. Led by a handful of brands, the old rules and uniforms are gone. And in their place? An obsession with the new, exclusive and unexpected. But how have certain names generated such hype? And why are we willing to queue around the block for their latest drop? In search of the answers, we take a look at the brands transforming the world of menswear.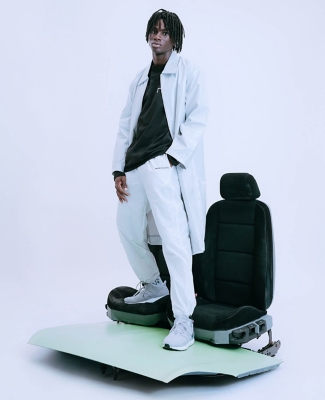 The major hype tip: A-Cold-Wall*

With fashion shows that blend contemporary dance and performance art, A-Cold-Wall* highlights that being a hyped brand isn't just about effective branding – you also need a compelling story to tell. For example, the brand's latest show (where fan Virgil Abloh gave his seal of approval by taking a seat on the front row) saw models literally tearing down walls – a pretty topical theme for the world right now. As Samuel Ross, the man behind this Brit hit, puts it: "It's bigger than me making clothes, it's about social commentary… I'm one of the few designers who can tell this working-class story." Believe the hype: A-Cold-Wall* is a forward-thinking brand that's set to redefine menswear.
Designers that had focused purely on traditional masculine designs in the past are going for a more relaxed approach, presenting graphic tees, track suits and other streetwear essentials. Now there are no rules, no boundaries or limits.

Andrew Barber, street style photographer behind @OmniStyle
INTRODUCING: MKI MIYUKI-ZOKU
The Leeds-based brand flying the flag for British streetwear.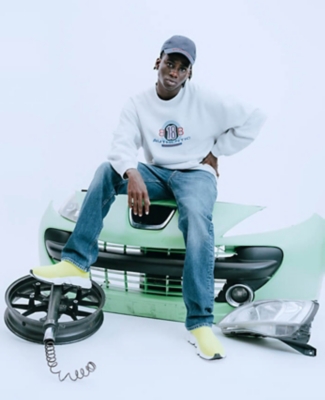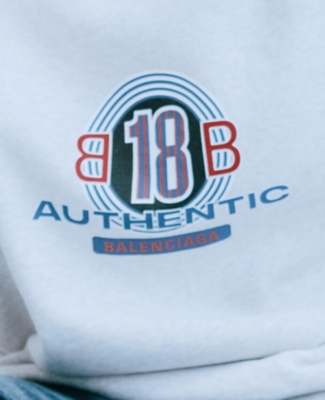 The original provocateur: Balenciaga

Demna Gvasalia, the man behind Balenciaga, is fashion's equivalent of Andy Warhol when it comes to pithy one-liners ('I don't think elegance is relevant… The fashion world isn't the real world'). What's certain, though, is that this is a designer who isn't just around for his 15 minutes of fame. His 'hyper-real' designs for Balenciaga continue to put the brand at the vanguard of street-influenced style. The secret? Perhaps it's how Demna plugs into the zeitgeist – from politically charged logos to 'dadcore' style (see the trend for chunky trainers and loose-fitting jeans). Hype, by nature, ebbs and flows, but Balenciaga gives a lesson in how to sustain it season after season.


Balenciaga Track: sign up to shop

The Balenciaga Track trainer will be available as a global launch at The Selfridges Corner Shop in London from 3rd - 23rd September. Make sure you book your place now for access to shop the new style and to see a specially commissioned art installation by Mark Jenkins.

The cult of regular product drops continues to grow. A runway show is still important, but only forms one part of a brand's yearly output – now we have new products arriving 52 weeks of the year, including limited edition collections that can sell out in a matter of hours.

Bosse Myhr, Selfridges Director of Menswear
ACCESSORIES ON OUR WISH LIST
From belt bags to baseball caps: here are our top picks.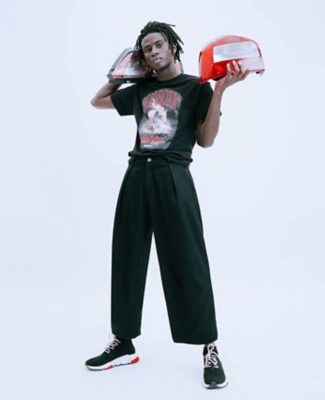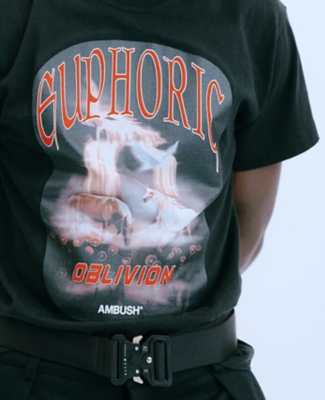 What brand do we tip to soon be more covetable than a Supreme x Louis Vuitton hoody signed by Kanye West? Our bets are on Ambush. The Tokyo-based label has created jewellery collections with the likes of Sacai and Louis Vuitton over the years, but now its menswear collection (filled with references to 90s grunge) is set to propel the brand to the top of the early adopters' list. No wonder, then, that the woman behind the designs, Yoon Ahn, took a victory lap with Kim Jones at his debut Dior menswear show this summer, having designed accessories for the collection. Accolades don't come much bigger than that.

HERON PRESTON
Virgil Abloh's protégé goes interstellar with his NASA collab.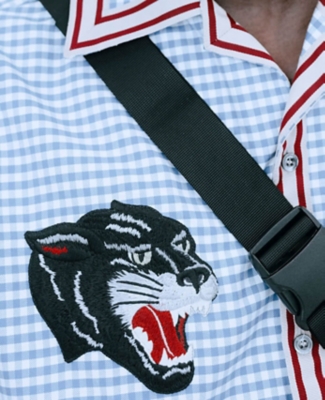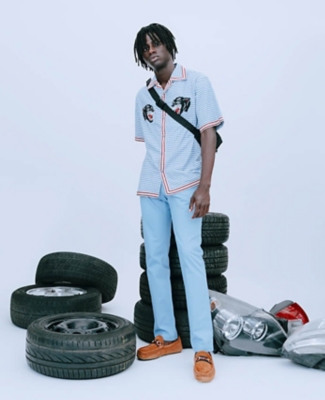 Reimagining luxury: Gucci

Gucci's Alessandro Michele has a unique ability to turn what might sound wrong into what feels so very right. One part kitsch, yet three parts effortless luxury, his eclectic collections rule the red carpet come awards season (here's looking at you, Jared Leto). This season the look evolves with preppier touches (check out that Kanye driving shoe) and a collaboration with the New York Yankees (coming to Selfridges soon). No wonder, then, that our Gucci wish list continues to grow…

"It's hard to pinpoint what the next big accessory will be – bucket hats, utility bags and face masks were seen all over the streets and on the runways. Techwear and 'athleisure' is a style which has been gaining more recognition… I feel like that's the direction we'll be going in."
Andrew Barber, street style photographer behind @OmniStyle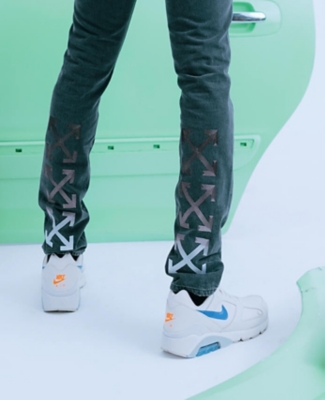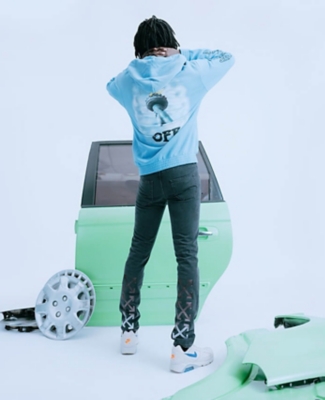 The instigator: Off-White
I'm sure you're as bored of reading articles about someone being paid £50k to post a picture of their 'favourite' fragrance/make-up/cottage cheese as we are, but let's get back to the root of the word for a minute: creative influences are, after all, what keep fashion interesting. Case in point: OFF-WHITE's Virgil Abloh. He's single-handedly made us rethink what menswear can be – continually collaborating across the fields of art, fashion and music while mentoring some of the most exciting emerging menswear designers right now (Heron Preston, to name but one).

TRENDING TRAINERS
Step this way for new styles and bestselling favourites.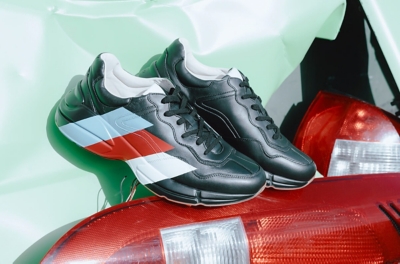 The most-hyped trainer: think chunky

Chunky trainers + graphic-print sports socks = the easiest way to turn a casual look into something attention-grabbing. Gucci's Rhyton style feels super-wearable despite its tank-like proportions, and we have a major line-up of statement socks – from Valentino to Givenchy – to pair with your box-fresh kicks. As if you needed an excuse to add to your collection…

Cultural relevancy is very important in menswear – music, sports and social media are really driving the way we dress today.

Bosse Myhr, Director of Menswear, Selfridges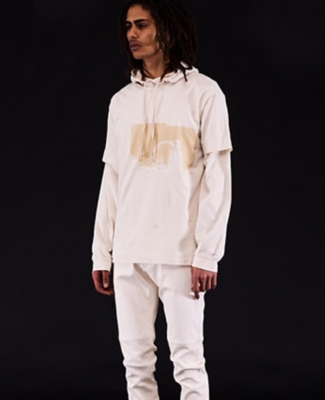 New and need to know: ALYX

Influenced by subcultures that coexist in his home state of California, designer Matthew Williams has developed a bold, distinctive aesthetic for ALYX; a streetwear label that transforms a hoody, T-shirt or accessory from everyday to eye-catching. Buckle fastenings, futuristic graphics and distressed washes are the stand-out features of this new-to-Selfridges brand.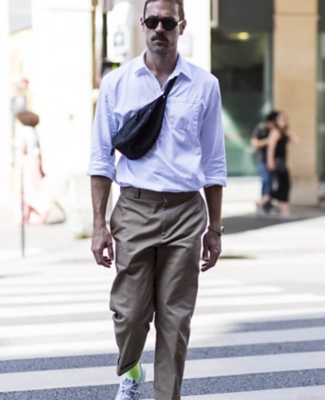 The most-hyped accessory: belt bags

When we first noticed the comeback of the 80s belt bag/bum bag/hip pack (whatever you want to call it), we weren't sure we were ready… but now we're well and truly sold. With its compact form offering you easy access to your travel card etc, it's a style that just makes sense for traversing city streets. Our favourites? Prada's signature nylon designs and Burberry's retro check styles. Just remember to wear cross-shoulder, not on the waist, to avoid any comparison with the Fresh Prince of Bel Air…