The Selfridges Guide to: love-forever coats

Psst, listen up. As much as we might want to fight it, a season change is upon us. (Farewell, summer – it was nice while it lasted.) So, in the name of meticulous research, we've road-tested the cosiest, chicest and most confidence-boosting autumn/winter 17 offerings to bring you the holy grail of coat crusaders. Read on, get inspired, and sit back and wait for snowfall.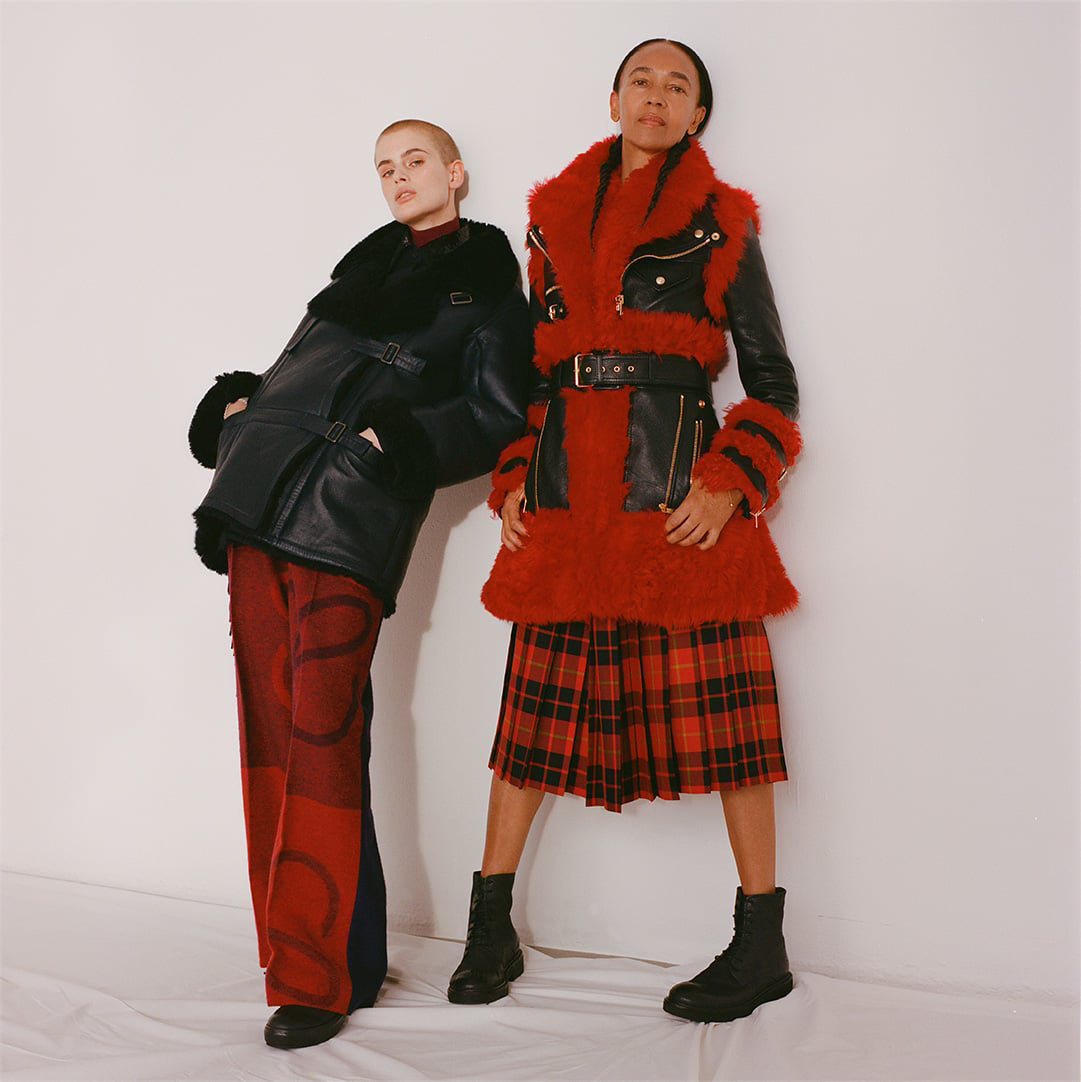 What's new?
Forget what you think you know about shearling coats – this season's offerings have switched up the fuzzy stuff for something far more statement-making. From Alexander McQueen's fire-engine red trims to Jil Sander's jet-black fluffy cuffs, we're counting down the days to the frost setting in so we can really get them to fulfil their brief.
Your go-to designers: Alexander McQueen, Jil Sander, Max Mara
Selfridges says: Be prepared for lots of strokes from friends, colleagues, and strangers on the bus.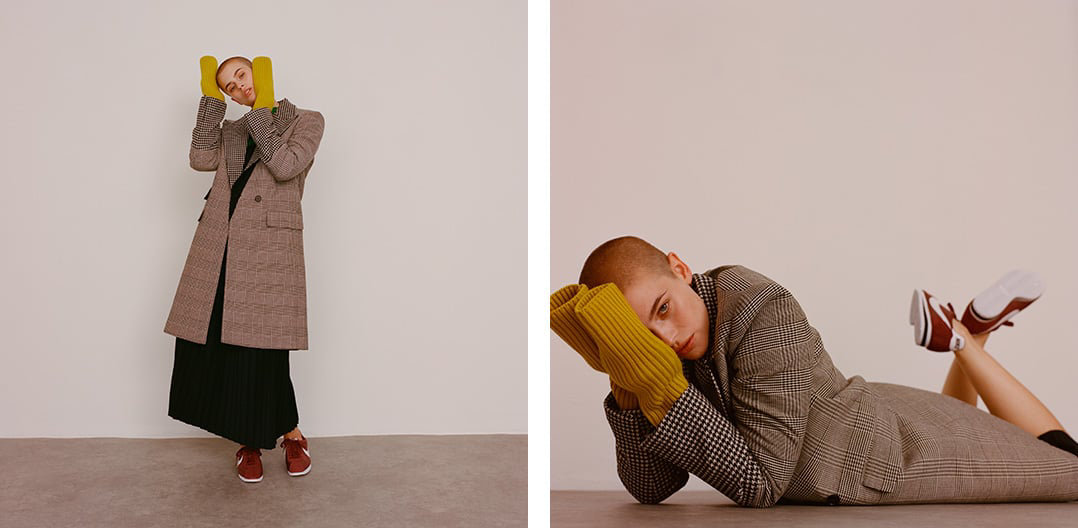 What's new?
Still looking for a coat that's as dependable as it is dreamy, and will see you through from now until next February plus 10 winters after? Oh, us too. That's why we've hunted high and low for a coat that ticks the 'sensible' box (timeless shape, great fit) as well as the 'seriously stylish' box (added flair, fresh prints, luxe fabrics). We've stumbled on a true winner at Stella McCartney: its Odelia is a mod-twist on the classic British houndstooth coat. BFFL acquired.
Your go-to designers: Stella McCartney, Theory, Isabel Marant
Selfridges says: In the immortal words of Rick Astley - "Never gonna give you up, never gonna let you down."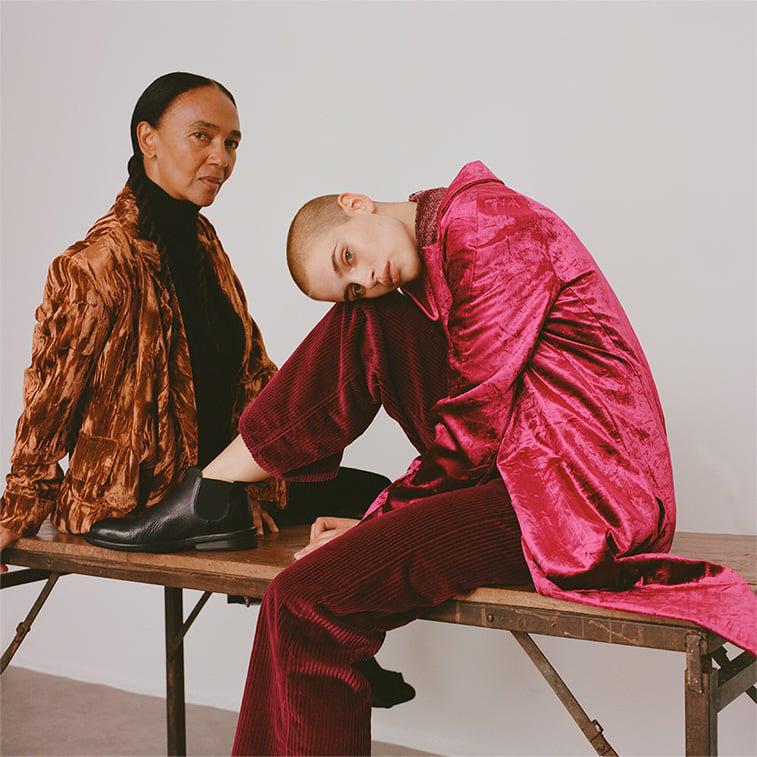 What's new?
Velvet's back in full force this winter, holding steadfastly strong as the fabric of choice for the chillier months thanks to its plush durability - but this season has seen a new approach. Lithe, languid and draping in a multitude of colours and prints, the velvet jacket is lighter (and brighter) than seasons past. Wear with matchy-matchy cord trousers for extra texture.
Your go-to designers: Ann Demeulemeester, Haider Ackermann
Selfridges says: Who says velvet has to be dark and mysterious?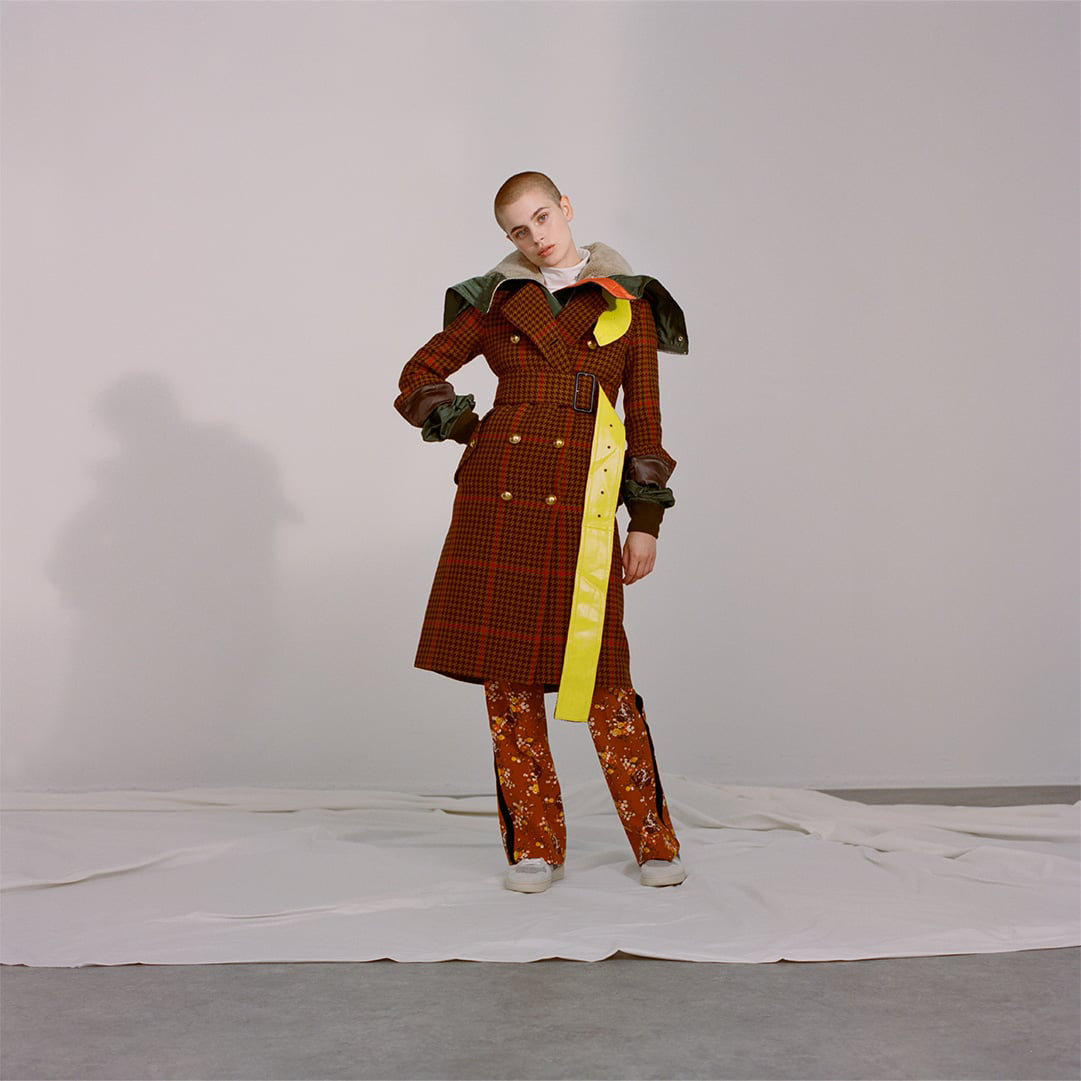 What's new?
The trusty trench; this London-cool classic and ideal 'inbetweener' coat will always have a special place in our hearts. But fancy something a bit different this season? You're in luck. Shell-jacket linings at Sacai, candyfloss shades at Sies Marjan and shimmering sequins at Comme des Garçons have made us fall in love with the time-honoured belted beauty all over again.
Your go-to designers: Sacai, Comme des Garçons, Sies Marjan
Selfridges says: A classic in gabardine, sure, but a show stopper in woollen check.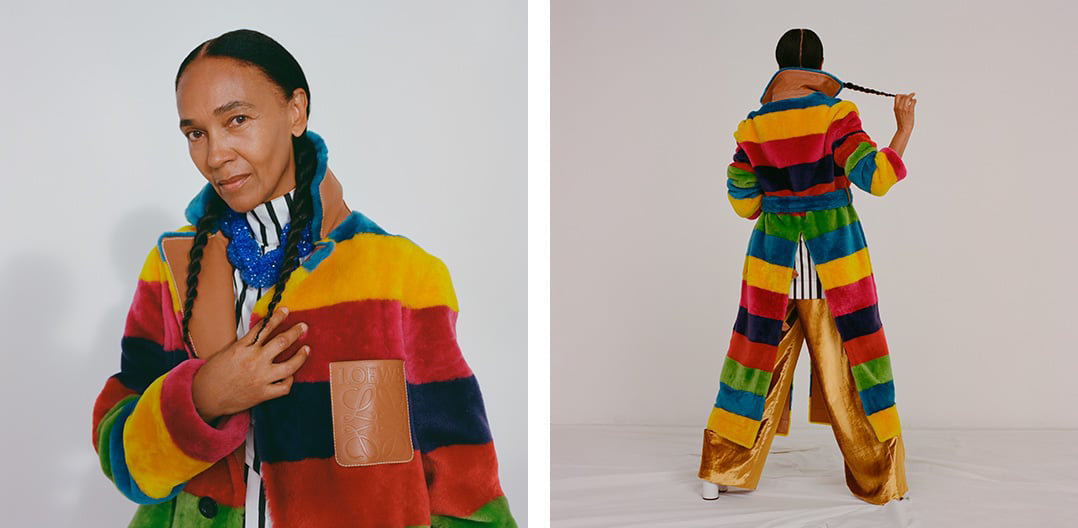 What's new?
At Selfridges, we're all about clothes that bring you utter joy, and what's more joyful than bold, unabashed colour? Enter, Loewe's technicolour dream coat, aka pure happiness in a coat. We dare you to dial up the drama and wear with clashing shades and prints.
Your go-to designers: Loewe, Harris Wharf London, Dries Van Noten
Selfridges says: This is one for you fashion thrill-seekers. Hold tight and enjoy the ride…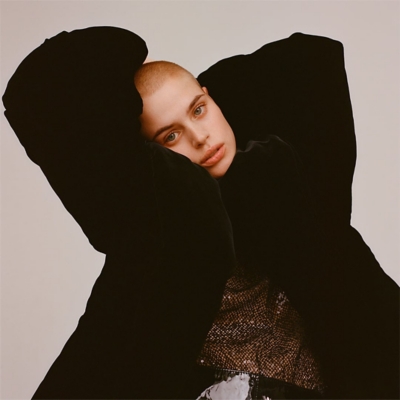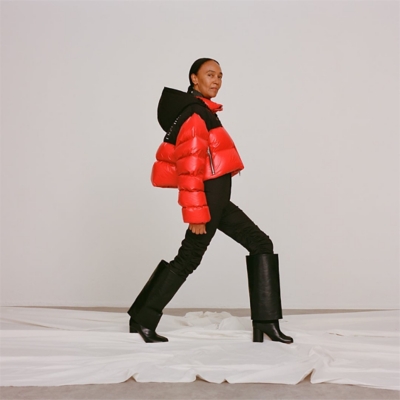 What's new?
Relegated as purely functional for far too long (dare we say, on par with the luminous high-vis?), we're loving how the puffer jacket has emerged as a key piece on the fashion circuit of late. During Demna Gvasalia's AW17 collection for Balenciaga, he sent out a red padded coat zipped to the waist and worn 'cold-shoulder' style over a polo knit, winning us all over in the process. (And sending us to scrabble in the attic for our old ski jackets.)
Your go-to designers: Alexandre Vauthier, MM6, Moncler
Selfridges says: For extra cosy points, we love this velvet puffer from Alexandre Vauthier. It's nearly as good as staying in bed.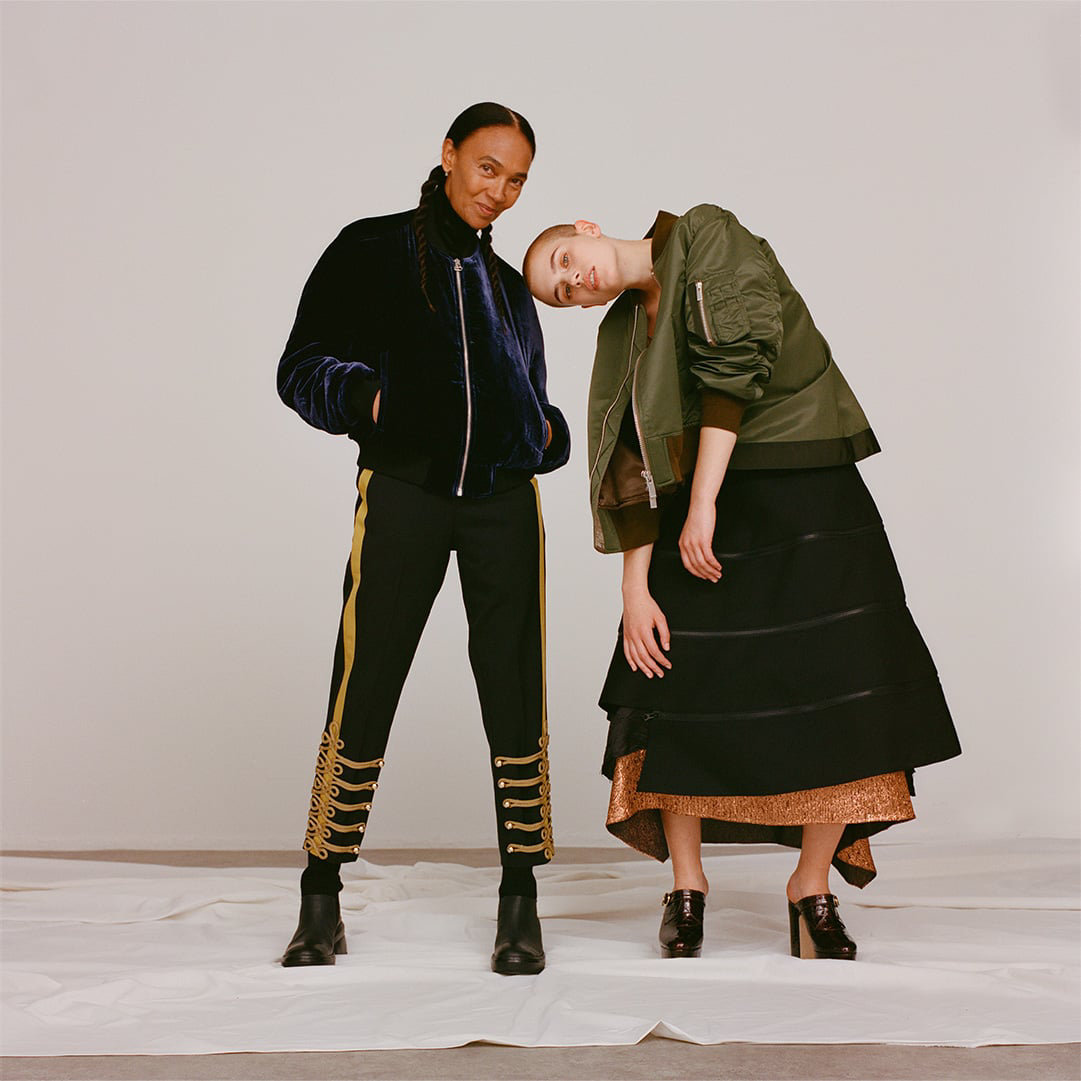 What's new?
Reasons you need a bomber jacket in your life this season: 1. They have well and truly been taken up a notch; think quilting, velvet, ruffles, the list goes on… 2. The luxury streetwear trend is going nowhere any time soon. 3. They look good with everything.
Your go-to designers: Sacai, Dion Lee, Unravel
Selfridges says: Not just for sporty types; mix it up by wearing with full-length skirts or super-smart trousers.