Selfridges Loves:
a man of many layers
We guys are complex. Behind our calm, stubble-covered exterior is a cacophony of inner debate, existential questioning and deep philosophical wonderings like: 'Are my autumnal layers too drab?' and 'What jumper is cocktail bar-worthy?'. Deep, right? Luckily for you, we're here with the answers, helping you to layer up the very best men's coats, knits and more with ease. It's your new winter wardrobe: solved.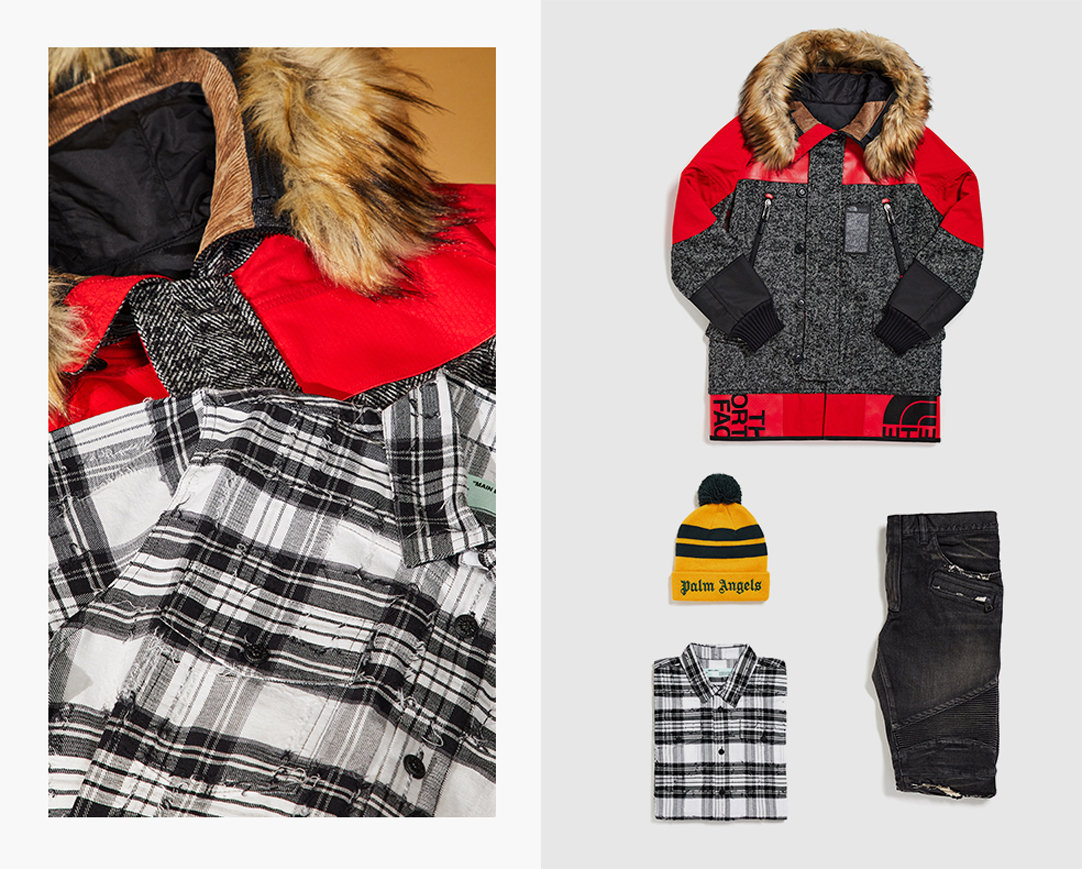 The coolest layers to keep you warm? See Junya Watanabe's collaboration with The North Face, OFF-WHITE's plaid shirts and branded bobble hats. Snazzier than a novelty Christmas jumper and set to make mothers across the land overjoyed at fashion's preference for the warm and functional – cosying up has never been cooler. Sign us up.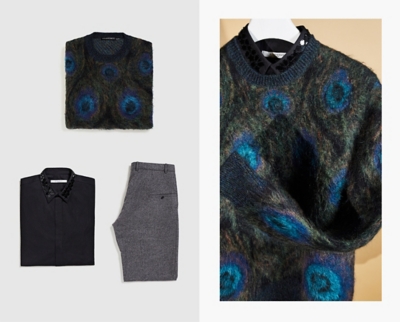 While we Brits are famed for braving cold, blustery streets in just a shirt and jeans (especially when there's a cosy pub in our midst), it's probably not our most practical of style habits. Enter the party-worthy jumper: whether colourful, printed or embellished, this is the layer that ensures you'll arrive shiver-free and smart. Layer over an embellished-collar shirt for an additional conversation starter.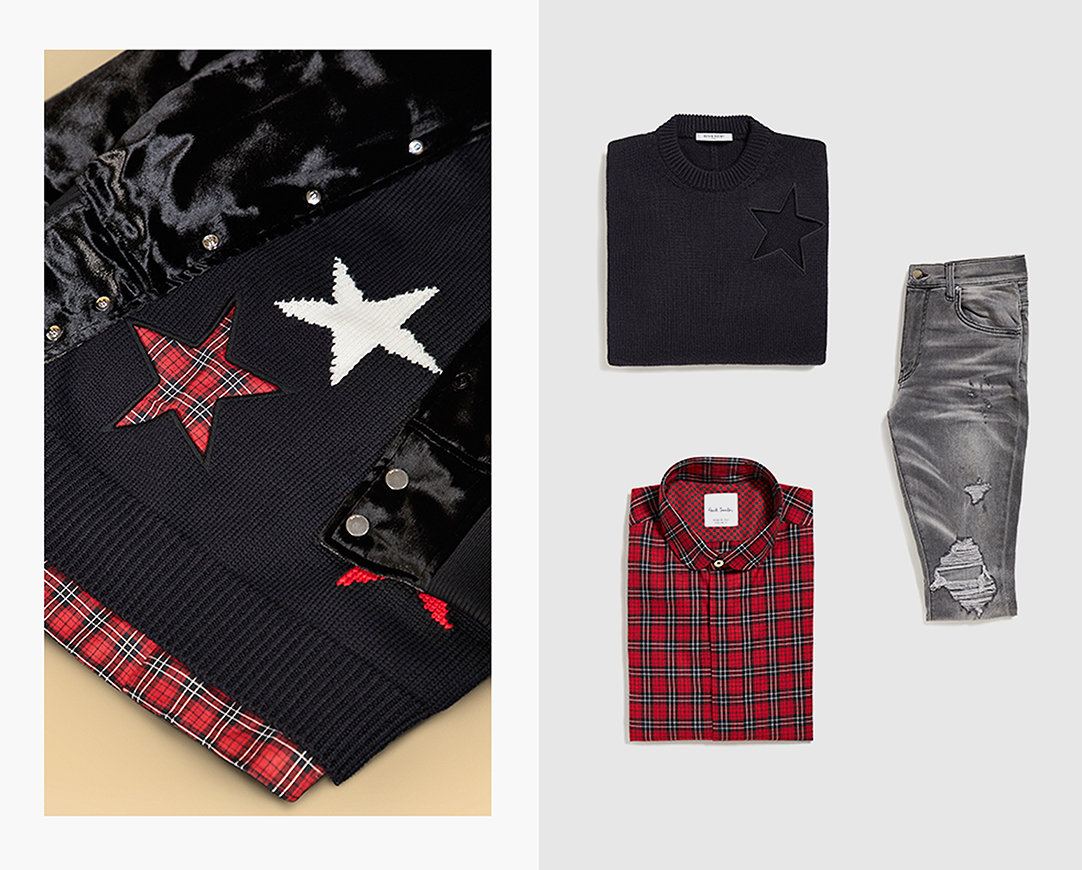 Let your layers shine through this autumn with distressed knits that offer a peek of autumnal tartan and ripped, knee-flashing jeans. Go for 'refined and roguish' rather than 'teenager fresh from his first mosh pit' by keeping colour to a minimum and topping it all off with a smart twist on a classic jacket: the velvet bomber.

While many of us say we love autumn, do we really love it on a dark, wet morning with a broken umbrella? Not so much. Here to brighten things up a little, then, is a fresh palette of eye-enamouring colour. Trade in a grey overcoat for something brighter – emerald green or post-box red, say – and clash it with a colourful knit and that all-important winter scarf. Goodbye autumn blues! Well, unless it's bright cobalt you're talking…

The shearling jacket: possibly the best style investment you can make this season. It will last you for years, wear like a dream and with sharp-cut styles from the likes of Coach and Jil Sander, you'll always have the most stylish jacket on a wintry woodland stroll. We say, pair with an equally cosy knit (thanks Missoni) layered over a smart shirt. Less 1920s pilot, more minimalist style guru.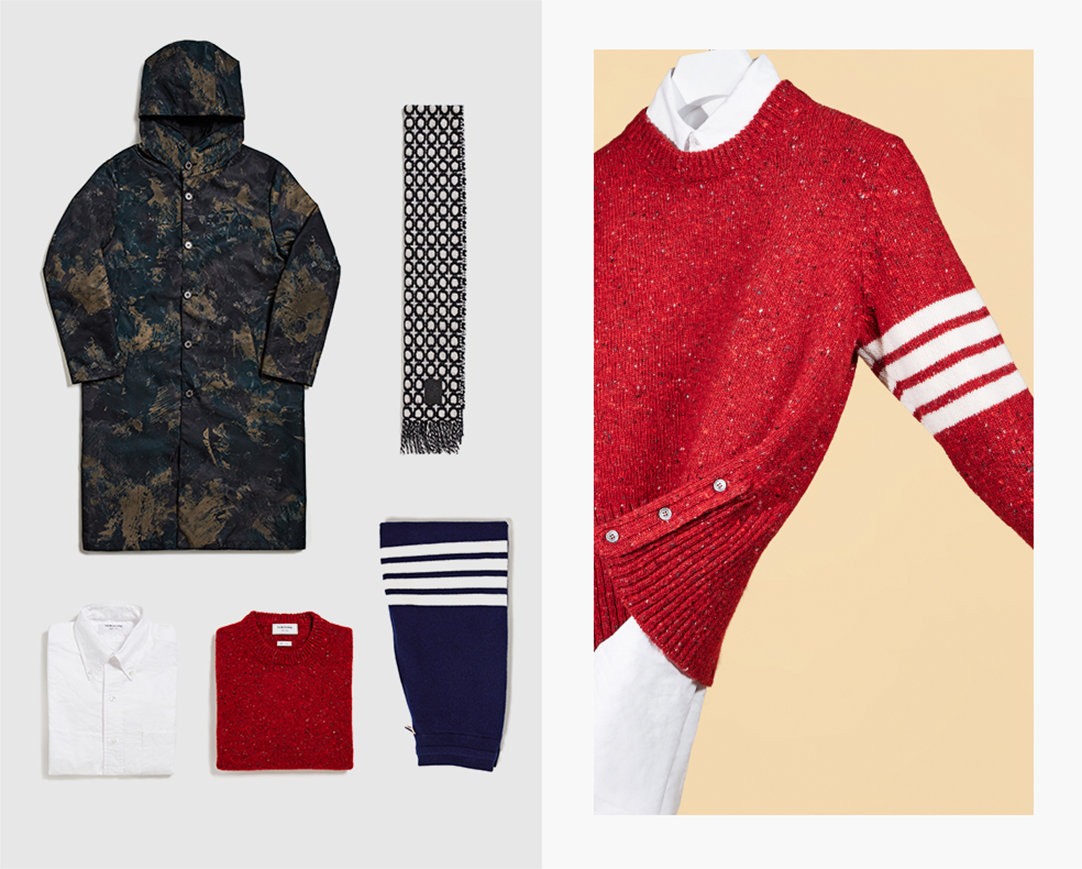 Freezing streets. Sweltering transport. An office that is never, EVER the right temperature for everyone. Yes, in the city, your layers may need to work for all seasons, in the space of one day. How to respond to such tumultuous conditions? A light, packable mac and a smart, chunky knit to pull on over your shirt, we say. And don't forget a trusty scarf – especially helpful for dropping oh-so-subtle hints when the office manager refuses to turn the heating on…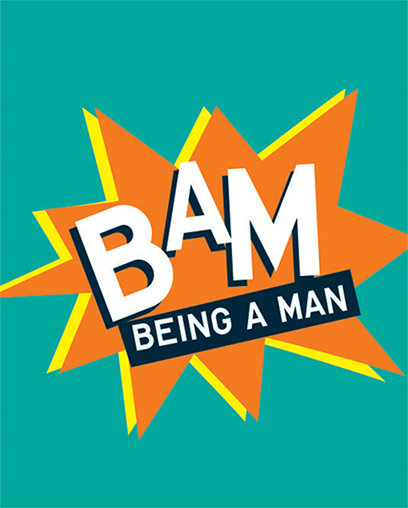 Explore the many layers of the modern man this month at the Southbank Centre's Being a Man Festival (24–26 November). The line-up includes star of TV show 'Peep Show', Robert Webb, discussing his new book 'How Not To Be A Boy'; Man Booker Prize-winning author Alan Hollinghurst, and acclaimed writer and political activist Kevin Powell. Expect everything from poetry to group runs, compelling debates and – of course – a nice beer overlooking the Thames.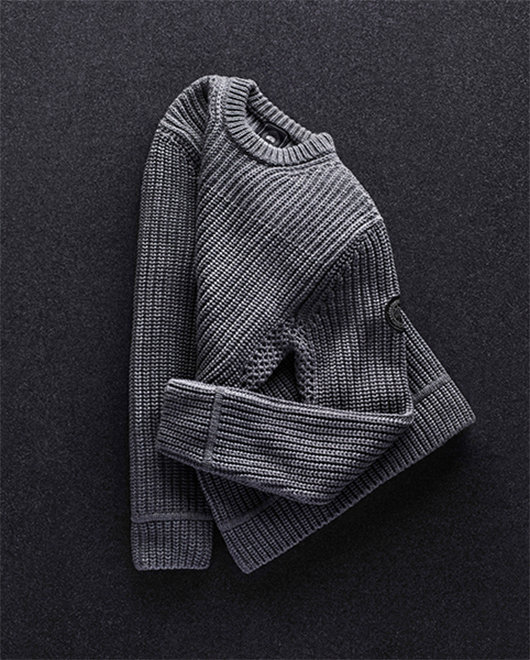 The masters of adventure-ready outerwear, Canada Goose have created an exclusive range of jumpers, just for us. With chunky knits and the signature branding, they're trusty pull-ons for when the cold snap comes. Made with Merino wool from Argentina and over 60 years' outwear know-how, these knits mean business.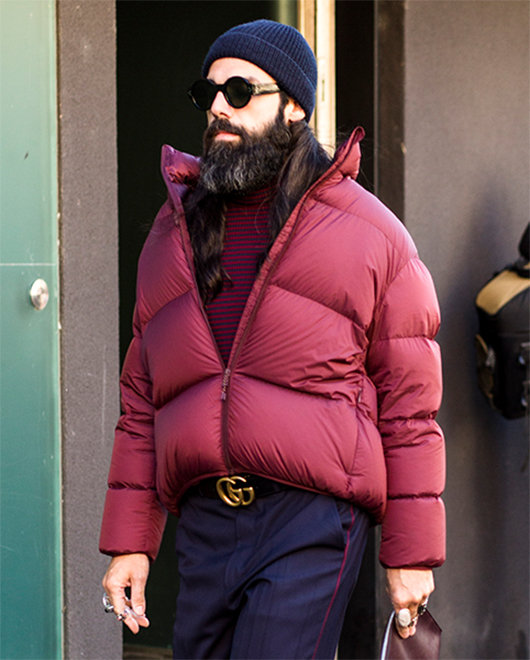 Puffer jackets are bigger than ever this year (quite literally) with styles going large on volume. "For me, the standout puffer jackets are from Vetements and Balenciaga. Oversized and with unexpected cuts, these are the styles that the guys stood outside January's fashion shows will be wearing – you can bet," says Jack Cassidy, Men's Contemporary & Designer Buyer.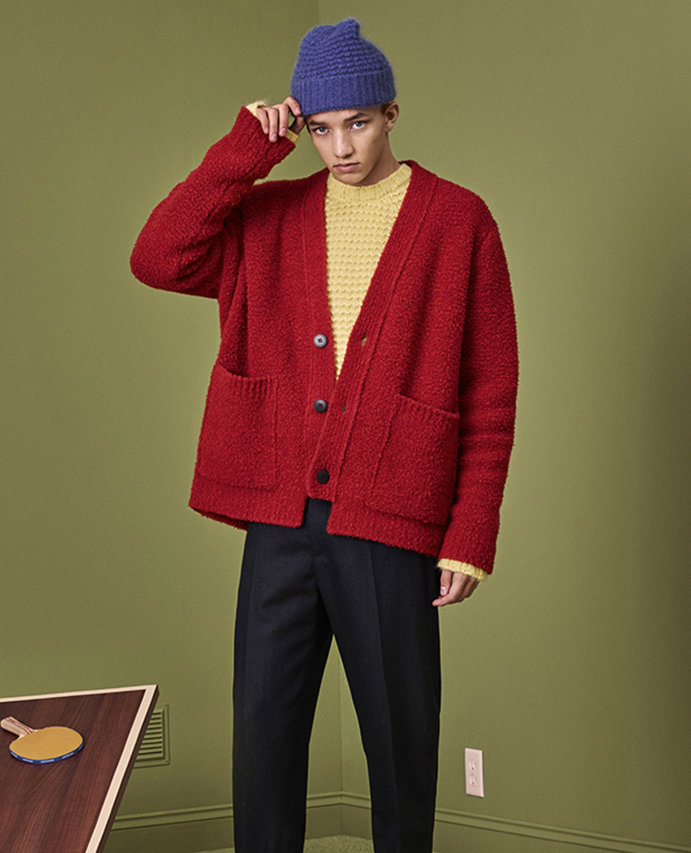 Chunky beanies are back, and this time they're not just for casual looks but for topping off a smart blazer and T-shirt pairing, or even a dapper overcoat and suit. Yes, you heard it here first: the Business Beanie is 'a thing'. We'll be going for the brightest and boldest styles, from Fendi's badge statement designs to Stella McCartney's note-worthy knits.