Selfridges Loves:
future-proofing your wardrobe
Where do the industry's most avant-garde designers see our wardrobes going next? Each season, the catwalks present a handful of visionary, thought-provoking and sometimes downright bonkers collections that set the bar for what feels genuinely 'new' in fashion. But progressive style needn't be daunting. From shirting-with-a-twist to leather harnesses, here's how to work this season's most directional ideas into your everyday wardrobe. It's easy, we promise.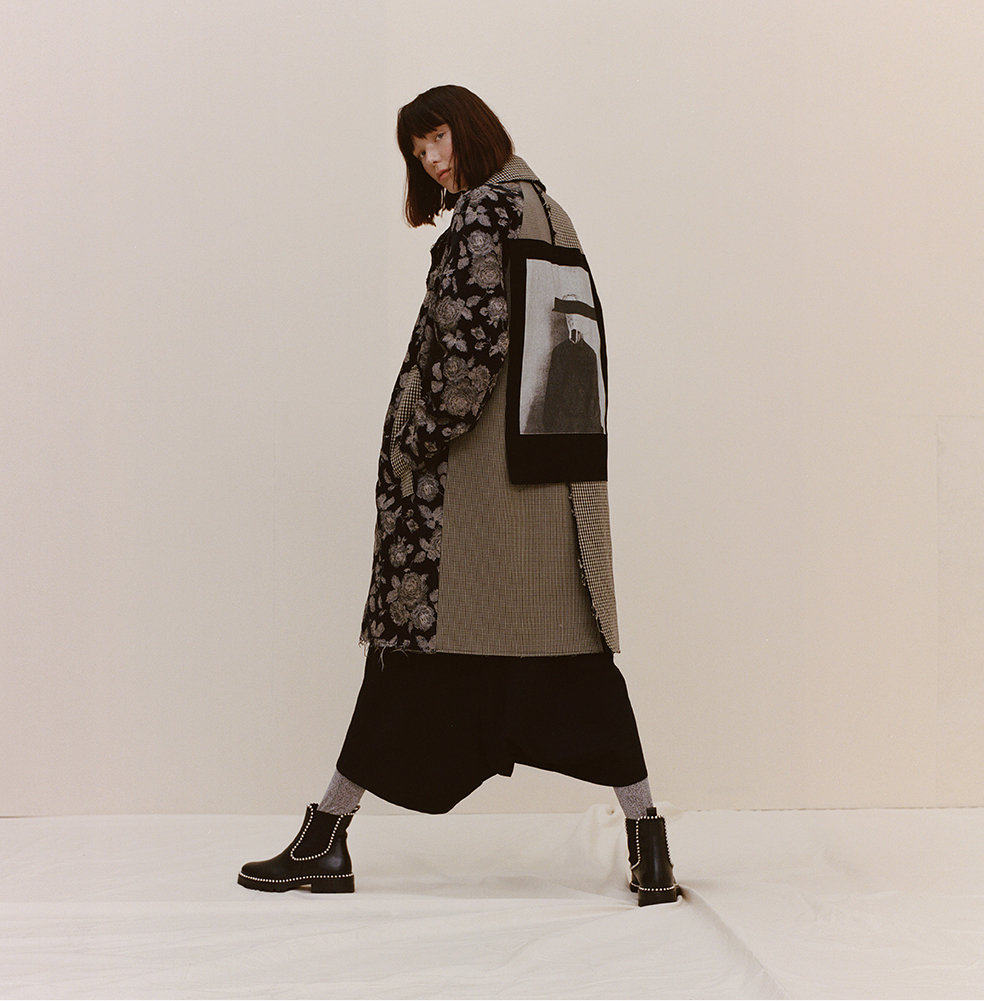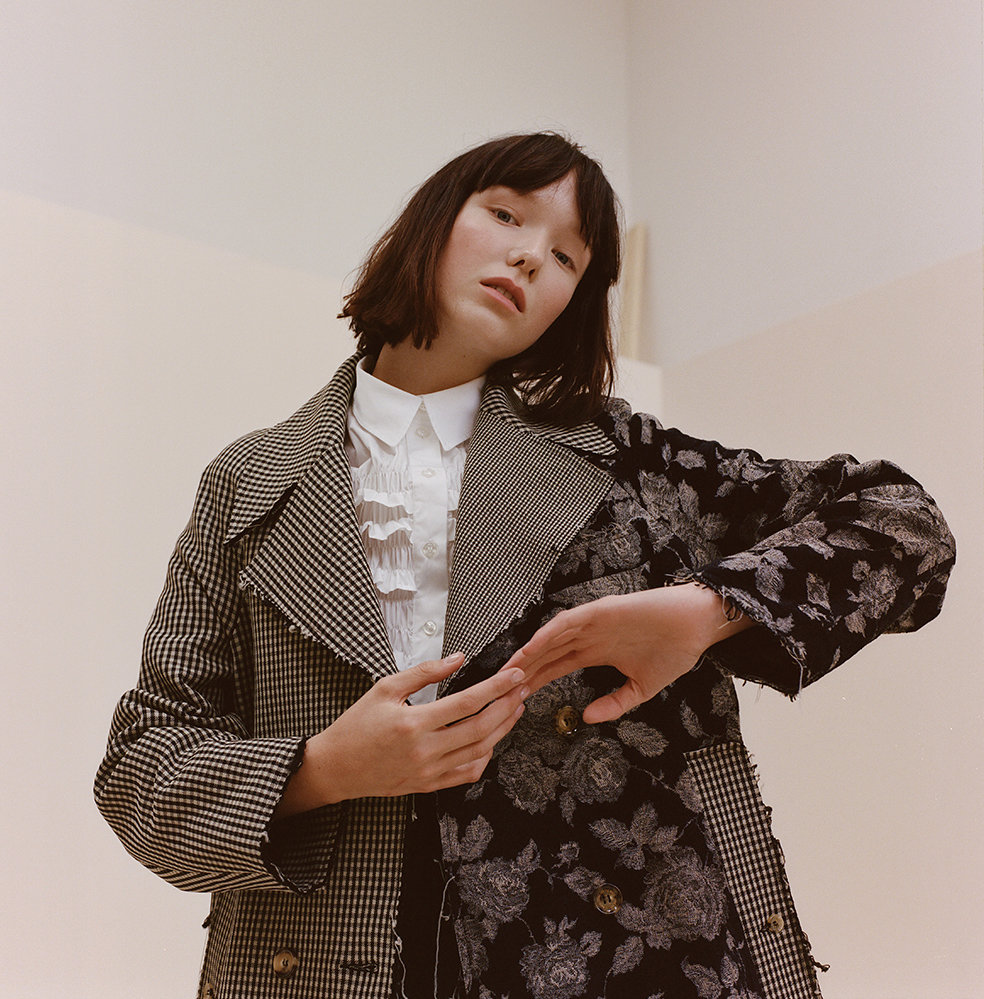 An experimental winter coat is ideal for injecting an instant dose of avant-garde into your daily style – throw it on for maximum impact, then slip it off to resume business as usual. So what is the fashion vanguard spearheading this season? For Daniel Gregory Natale and Song For The Mute (a new-to-Selfridges label focused on 'finding the beauty in imperfection'), it's all about deconstructing the traditional coat with raw edges and a spliced-and-diced aesthetic. Meanwhile, Sacai's signature hybrid approach to design has resulted in outerwear that's part coat, part bomber and part dress – and guaranteed to propel you to the forefront of fashion.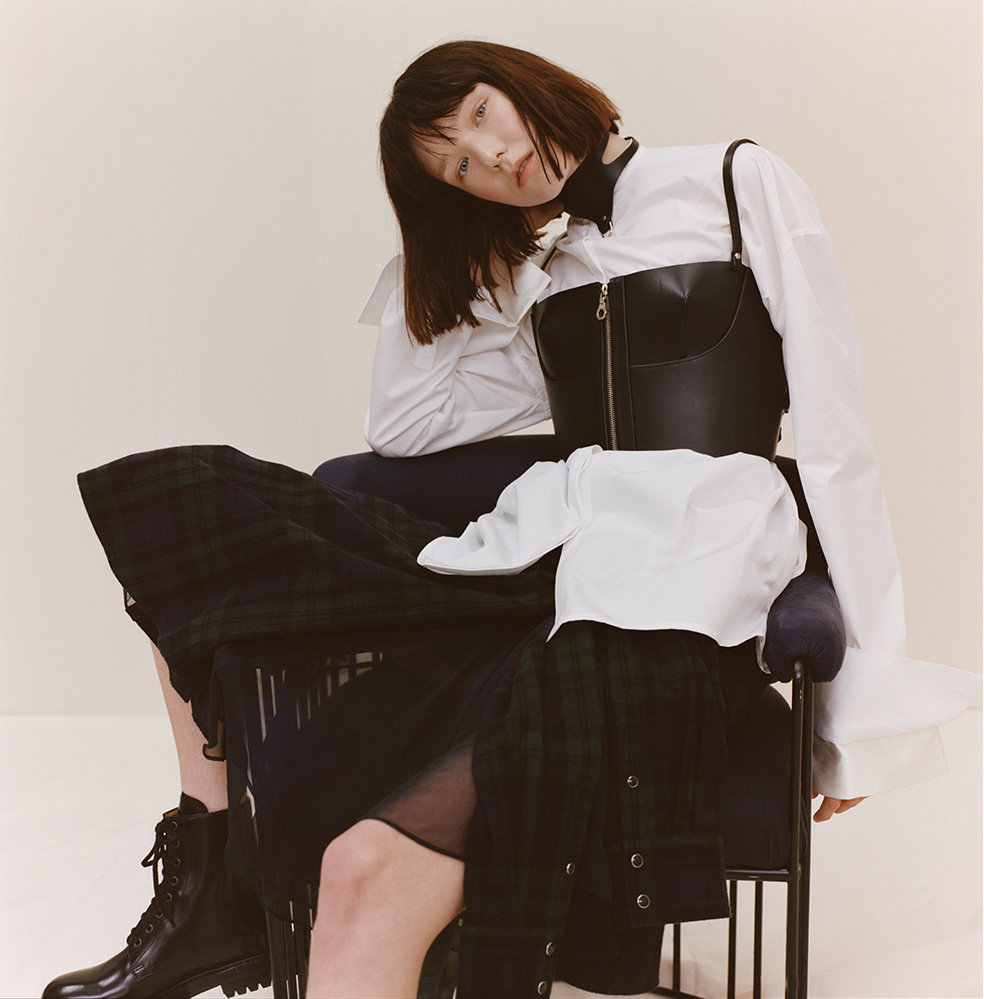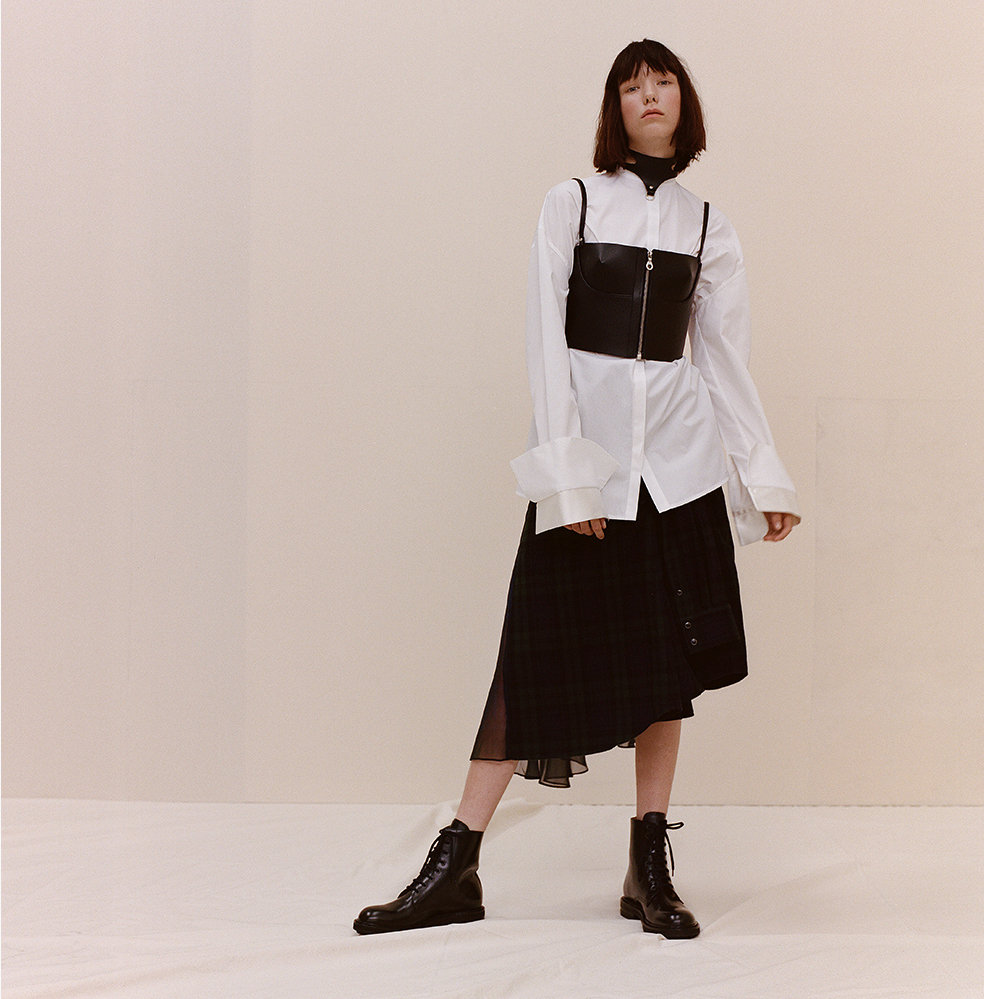 Fashion visionaries such as Rei Kawakubo, Jean Paul Gaultier and Vivienne Westwood have been sending S&M-inspired harnesses down the catwalks since the 1980s. But now, leather specialist designers such as Zana Bayne and Fleet Ilya (new to Selfridges this season) are making these silhouette-defining pieces wearable in real life (yes, really). A sleek leather torso piece will add some immediate oomph when worn over a crisp white shirt or a delicate lace dress. Or, if you prefer to dip your toe a little more gently into fetish-friendly waters, opt for an immaculately crafted leather bag, complete with bondage-worthy buckles.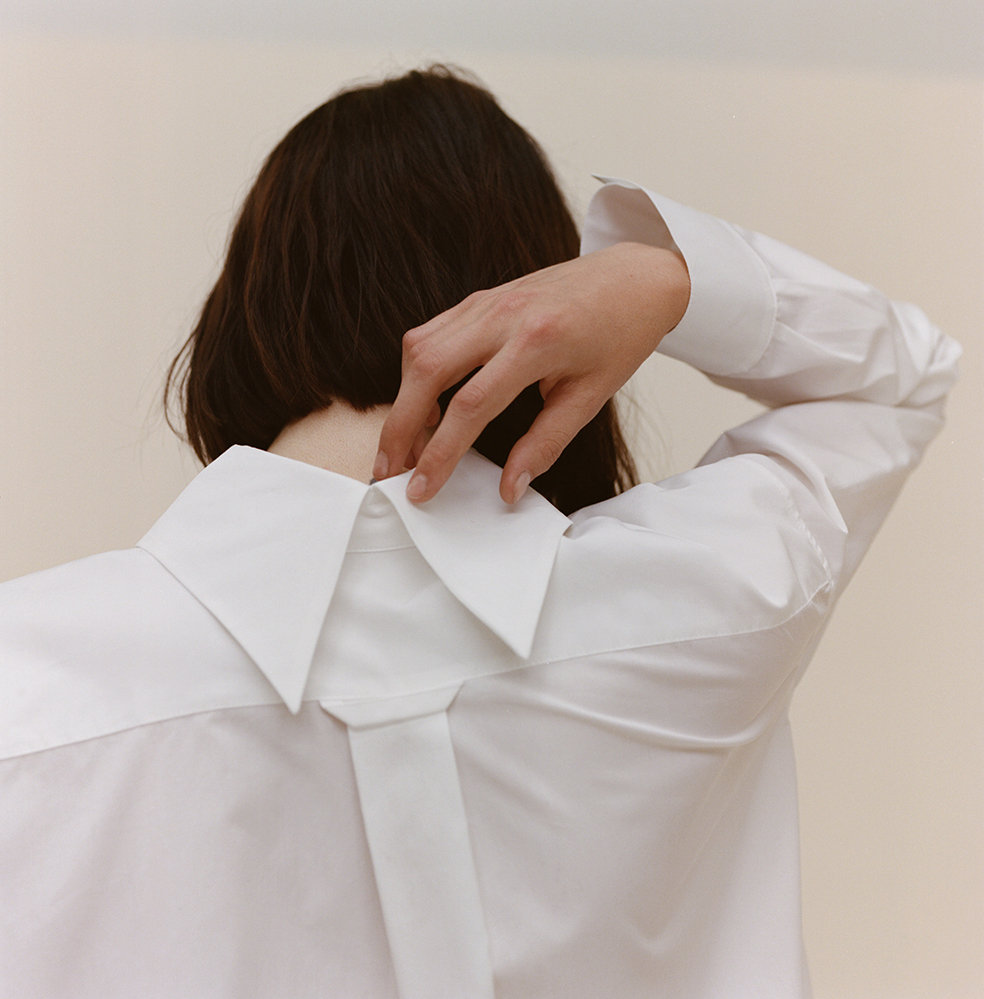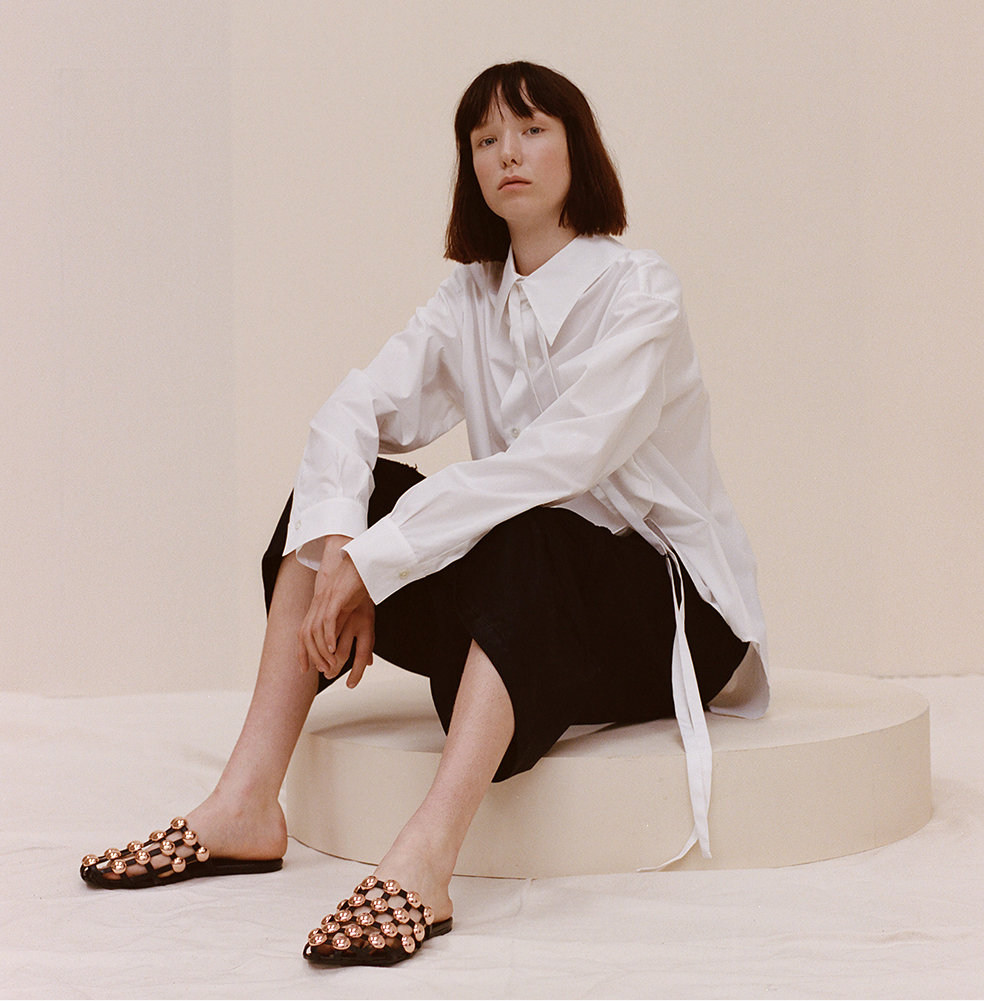 t's the ultimate wardrobe stalwart, but this season's crop of shirting is anything but basic. Monse, Comme des Garçons and Dries van Noten (to name but a few) have elevated the nine-to-five staple to epic levels, playing with proportion, asymmetry and unexpected detailing. Our top pick? This Ann Demeulemeester shirt with a sharp, oversized collar at the front and back proves that unique, head-turning style can still be subtle. Of the moment yet timeless, these playful shirts will be as wearable and impactful in 10 years' time as they are now.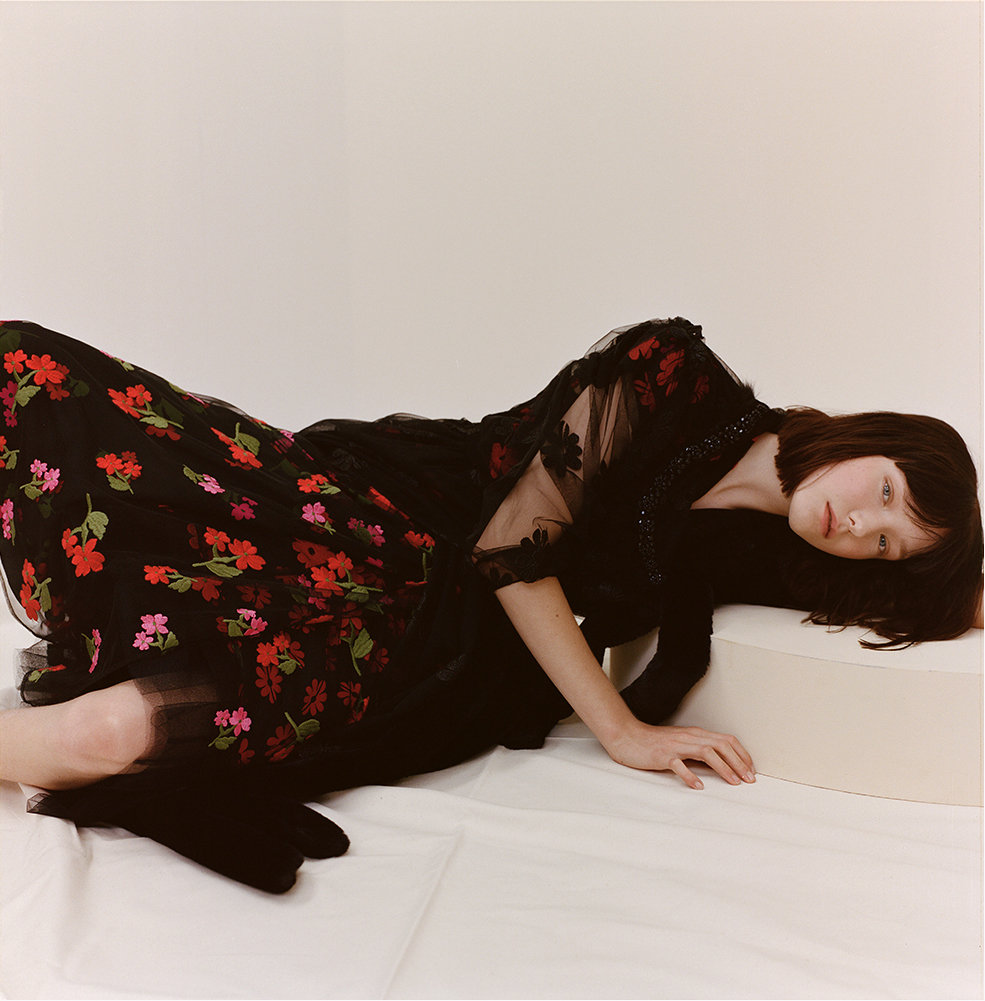 When you think of avant-garde, future-facing style, florals may not be the first thing that crops up. But Simone Rocha is to florals what Issey Miyake is to pleats – transforming them from commonplace to precious and sophisticated. This season, bold crimson daisies are embroidered onto featherlight tulle, creating beautifully feminine pieces with a gothic edge. Expect more dreamy-yet-dark pieces with lashings of lace, tulle and organza from Sacai, Ann Demeulemeester and Roberts Wood.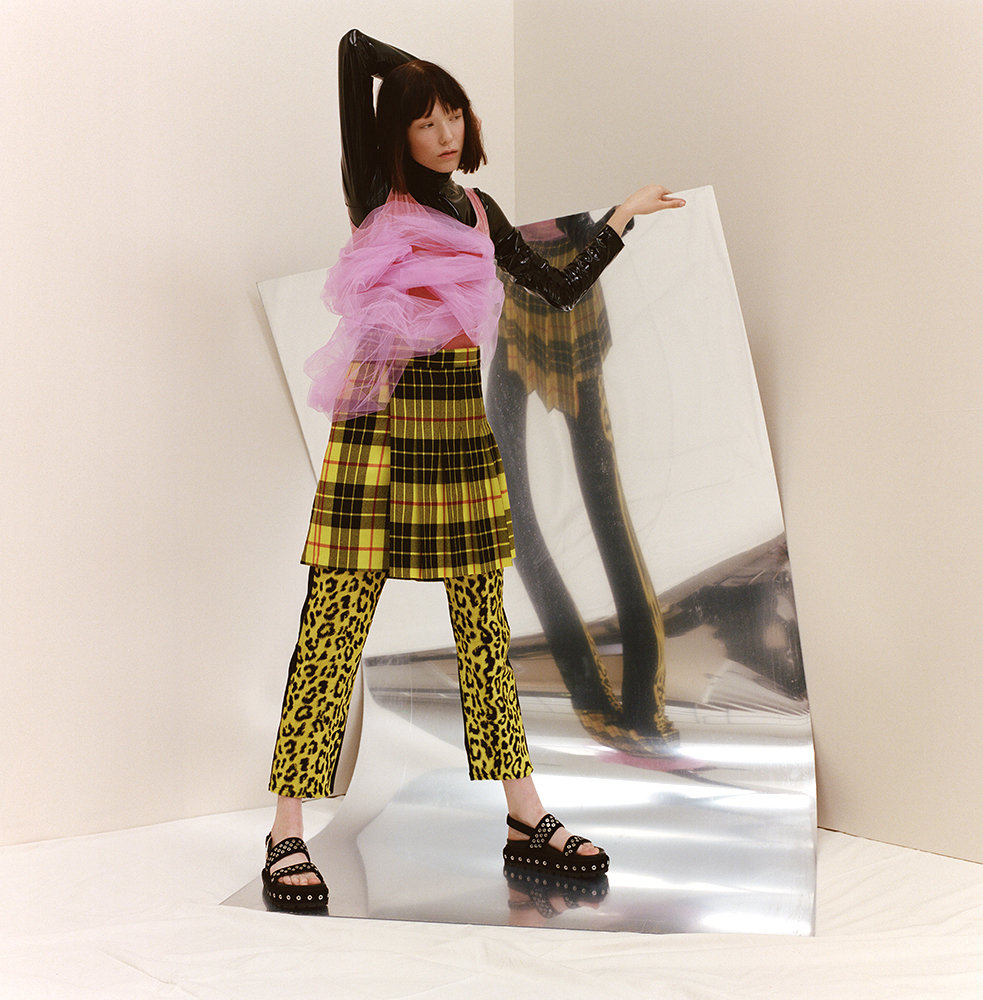 No mention of avant-garde design is complete without a nod to fashion's favourite subculture: punk. Born from a desire to challenge the status quo, the movement spawned a bevy of young designers keen to shake up conventional dress codes. Today's newest upstarts (Alessandro Michele, Demna Gvasalia) are using the same punkish sentiments to revolutionise luxury fashion. The result? Clashing prints, mismatched fabrics, high-end streetwear and leftfield styling – championed by avant-garde designers such as Junya Watanabe (a protégé of Comme des Garçons designer Rei Kawakubo, no less), A.F Vandevorst and Y/Project – that once seemed reserved for the more daring folk among us, now suddenly feel utterly wearable. The best bit? You can be as 'out-there' as your heart desires – pile on the prints and hues, or simply mix and match fabrics.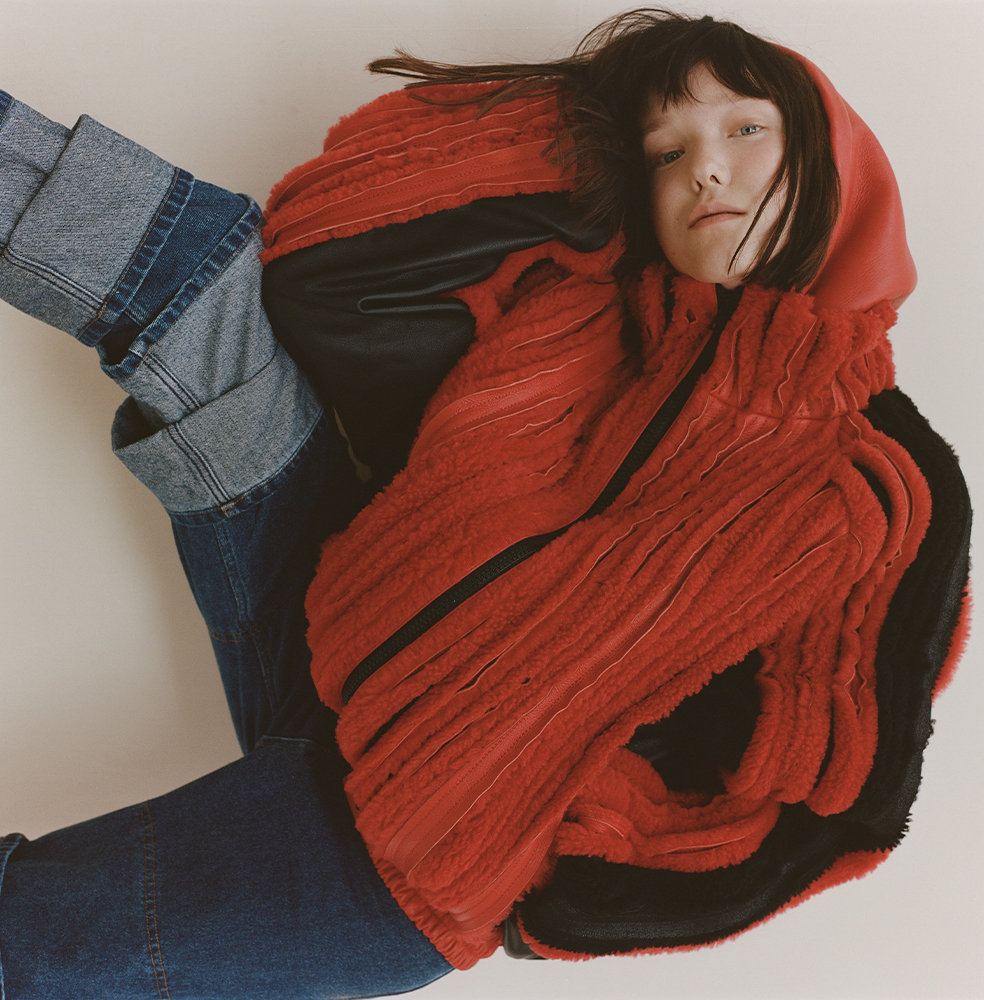 We all know how instrumental the likes of Rick Owens, Comme des Garçons and Balenciaga are in shaping the future of fashion, but what about some of the names you might not have heard of yet? Nestled between these established labels at Selfridges London, Oxford Street, are new-to-Selfridges names Roberts Wood (the Royal College of Art graduate whose Masters collection won the Vogue Talents Award), Noir Kei Ninomiya (the Comme des Garçons-schooled designer) and Y/Project (helmed by Gaultier-trained, Paris-based designer Glenn Martens). "I've seen some of the most interesting and unexpected shapes of the season from Y/Project [pictured]," says our Designerwear Buyer Philippa Holden. "I love the opulent streetwear aesthetic, but when you feel and see the pieces up close, you'll be amazed by the couture techniques."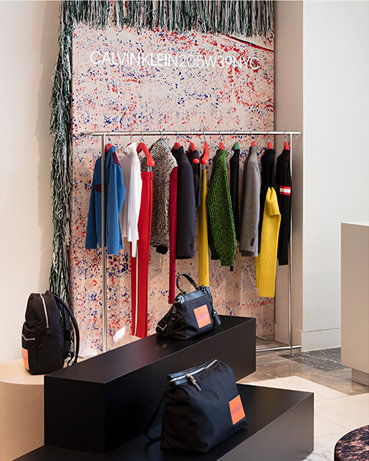 The Calvin Klein 205W39NYC space at Selfridges London, Oxford Street, designed by Sterling Ruby

Gone are the days when shopping was just about buying stuff; the future of retail lies in creating unique experiences – something that Selfridges has always prided itself on (our founder Harry Gordon Selfridge was the original pioneer of 'retail theatre'). In our latest art-meets-fashion initiative, Selfridges London has become home to a collaboration between two design visionaries. Calvin Klein creative director Raf Simons has teamed up with contemporary artist Sterling Ruby (who also designed the brand's showroom space at 205 West 39th New York) to create a one-off art installation space. Prepare to be immersed in Simons' creative vision, as his debut Calvin Klein collection is displayed on Ruby's custom-designed sculptural plinths and paint-splattered canvas backdrops.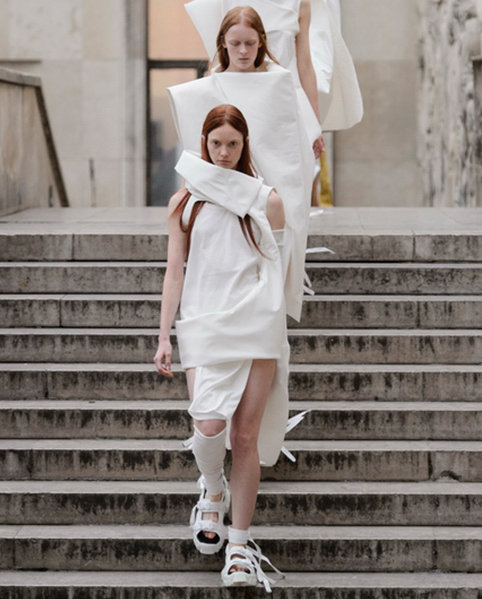 Rick Owens spring/summer 2018 show at Palais de Tokyo

Just as you're getting excited about what you're going to wear this autumn/winter, the fashion world is already looking into the future, as the spring/summer 2018 shows have just come to a close in Paris. So, what are the key pieces to invest in now that will feel just as relevant next season? White dresses opened the show at Simone Rocha, Roksanda and Molly Goddard, while bold sculptural shapes featured at Gareth Pugh, Chalayan and Rick Owens. If it's a weather forecast you're after, Rick Owens is predicting showers. He provided guests at his show at Palais de Tokyo with branded rain ponchos, before showering the front row with water jets from the fountains.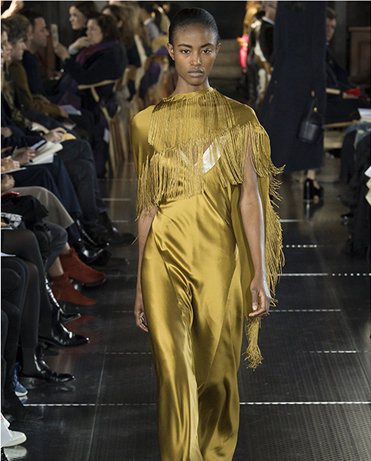 Gabriela Hearst autumn/winter 2017 – a Positive Luxury brand to trust

At Selfridges, we're committed to our role in supporting a sustainable future of fashion. It's Positive Week (running from 2-8 October), an initiative by sustainability platform Positive Luxury to raise awareness of their mission: 'To inspire people to buy better and influence brands do better'. Our partnership with Positive Luxury makes it easy to identify brands that are socially and environmentally conscious when shopping on selfridges.com – just look for the 'brands to trust' Butterfly Mark. You'll find it on brands such as Gabriela Hearst, whose sumptuous autumn/winter 2017 collection is produced using cruelty-free materials, with a focus on using renewable energy and ensuring all workers are paid the local living wage. Now that's what we call future-proofing your wardrobe, and our planet too.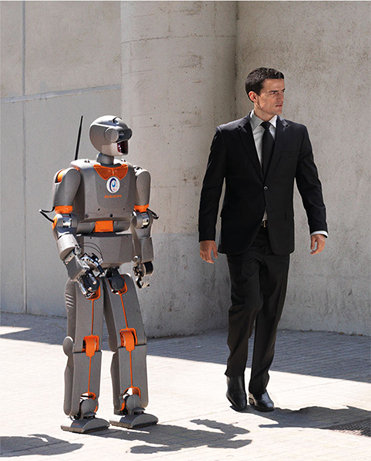 Vincent Fournier - Hello, Robot at Vienna Biennale 2017

While we consider the future of our wardrobes, this year's Vienna Biennale focuses on the future of, well…everything. The 2017 theme – 'Robots. Work. Our Future' – explored the potential of art, design and architecture to contribute to an environmentally and socially sustainable digital age. One of the standout exhibits, 'Hello, Robot', explored the complex relationship between human and machine, including the ethical and political questions arising from these enormous technological advances. The future is now – are you ready?