Selfridges Loves: a major wardrobe refresh
SELFRIDGES LOVES:
A MAJOR WARDROBE REFRESH
Feeling a little bit lethargic about your current wardrobe offering? We hear you. That's why we've sourced the ultimate new-season pick-me-ups that will banish wardrobe fatigue quicker than you can say 'last season is so last year'.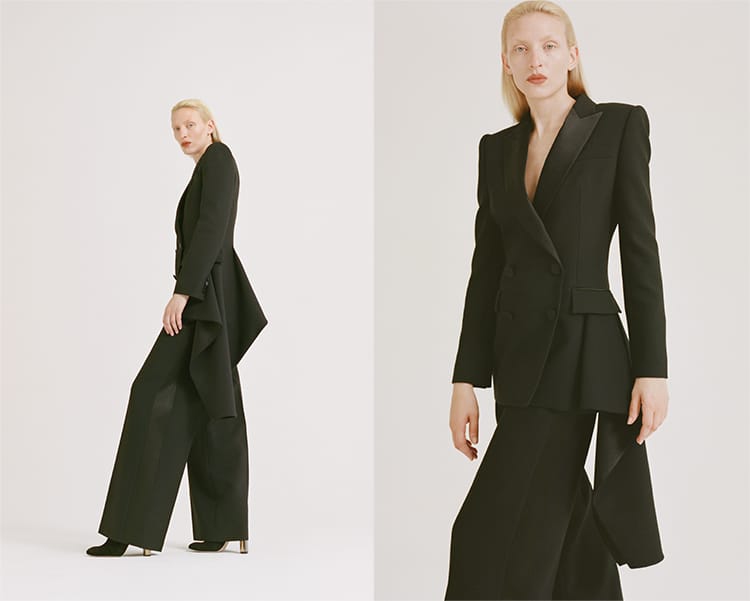 ///
The tailoring
Is there anything quite so powerful in a woman's wardrobe than a piece of exquisitely cut tailoring? Far be it for us to exaggerate the strength of a good suit – the proof's in the pudding when it comes to trying on a strokably sexy jacket like this one from Alexander McQueen. This new-season incarnation of the black blazer comes complete with a trailing, frilled hem, adding a much-needed splash of pizzazz to an otherwise vintage classic. Channel your inner femme fatale and wear open over a slinky slip dress or matchy-matchy tailored pants, or flip the script and wear buttoned over blue jeans and scuffed-up sneakers.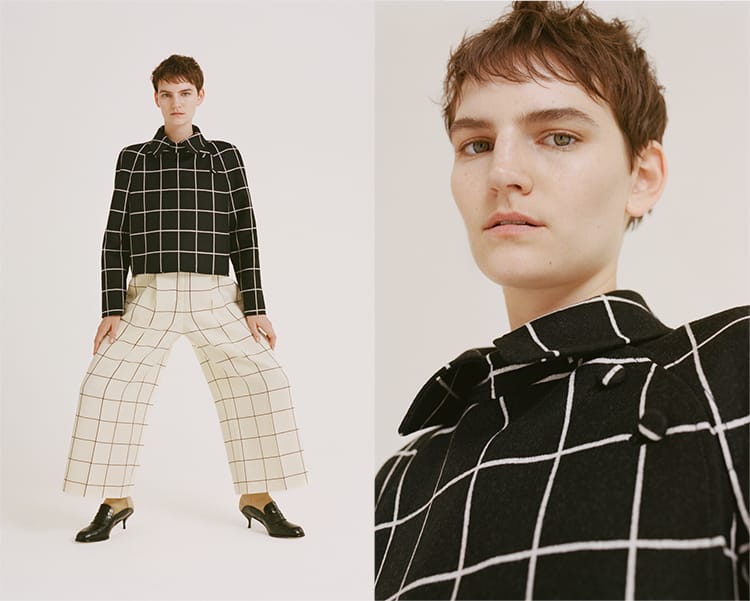 ///
The pants
It's a hard habit to break: reaching for that pair of trusty black jeans. We love their dependability, their ease, their speediness in the mornings – but we have to admit: we are officially in a pant rut and we're pulling ourselves out, 'Prison Break' style. Enter this season's new fangled pants, in all their cropped, patterned, and go-with-everything glory. Just slot this pair into your wardrobe (right beside your parka and crisp white shirt) for a more-than-welcome escape from your daily routine.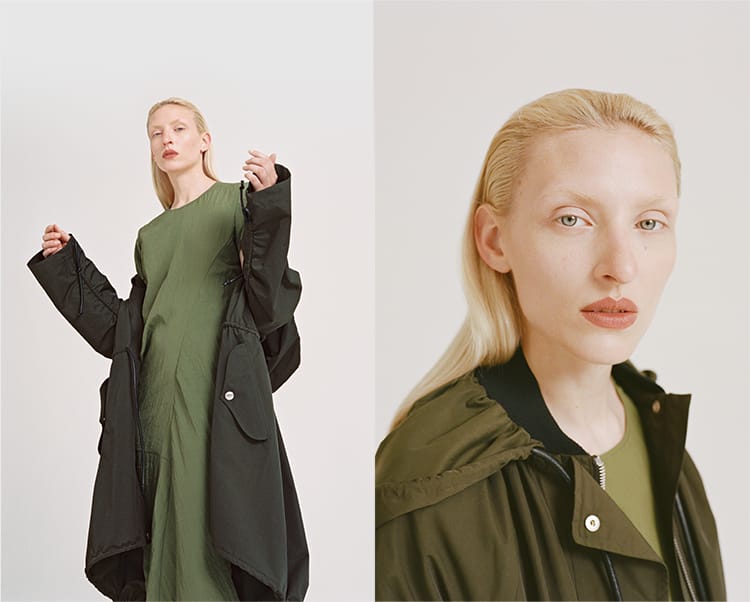 ///
The jacket
In keeping with the longstanding British tradition of weather-related chat, the Selfridges editorial team has been discussing the need for an all-purpose summer jacket – one that can shield you from chilly evening breezes, but is hardy (and crease-proof) enough to be stashed in a tote bag when the temperature rises. The discussion came to a happy conclusion when we chanced upon this khaki wonder from Sportmax. Sporty, light, and with a fresh asymmetric hem, this baby ticks all the summer jacket boxes.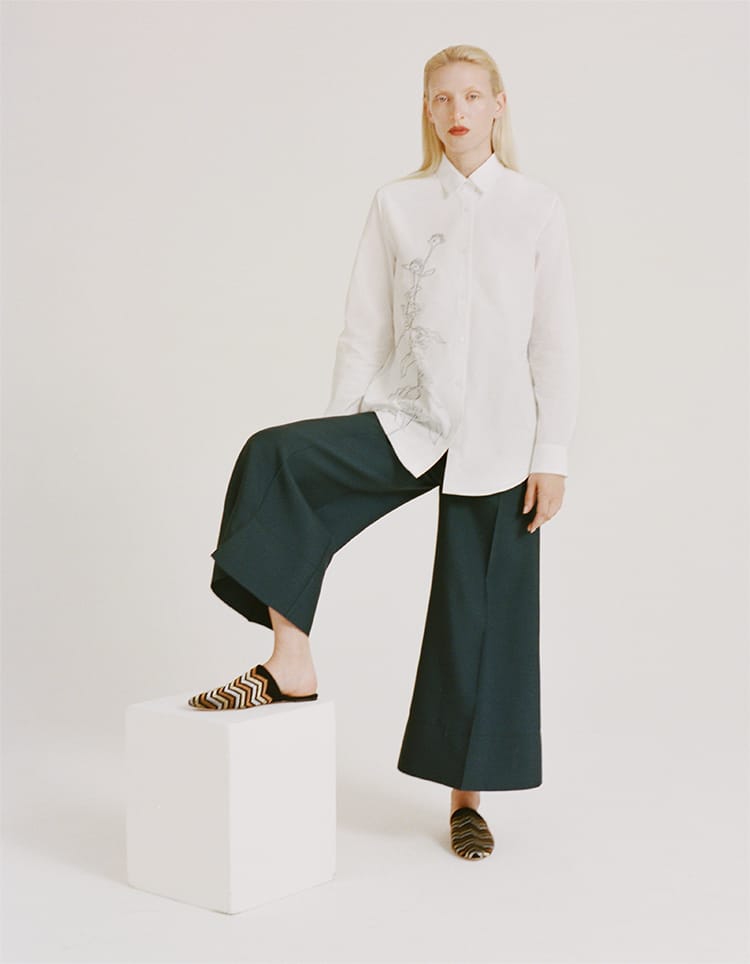 ///
The shirt
The fashion equivalent of flipping a pillow to the cool side is the crisp white, button-down shirt. Instantly refreshing and forever iconic (from Uma Thurman's Mia Wallace to Carolyn Bessette-Kennedy), this is the time to nail that laid-back, Scandi styling approach: buttoned to the collar and untucked over wide-leg pants and flats.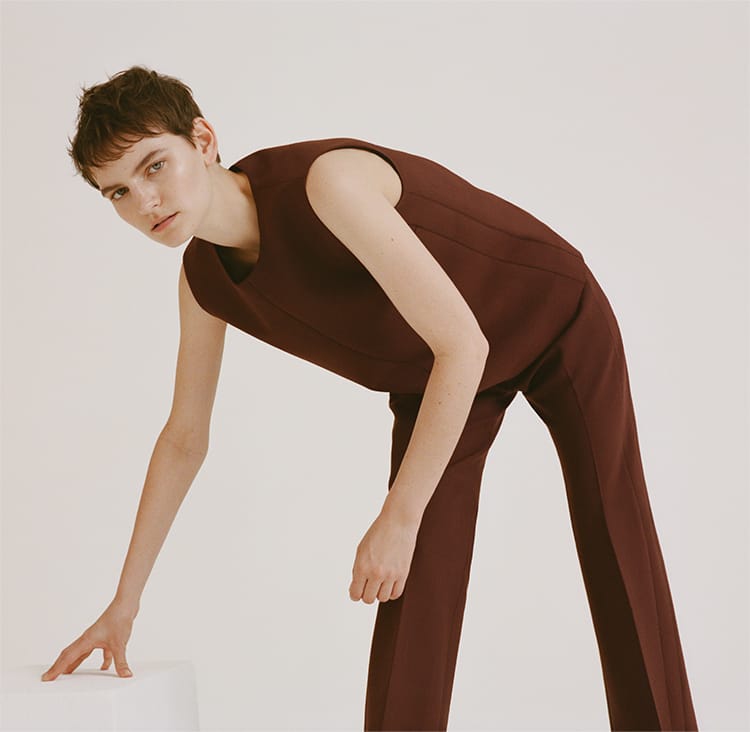 ///
The co-ords
Twee it may seem, but coordinating your tops with your bottoms doesn't need to be cute – plus, it's very much part of the new season language. The best way to work a co-ord is to keep it clean and minimal. We're fawning over Victoria Victoria Beckham's matching sleeveless top and bell-bottom flares; the rust-red shade, the streamlined, fuss-free cuts, the leg-lengthening pant shape… Ding ding ding - we have a wardrobe winner.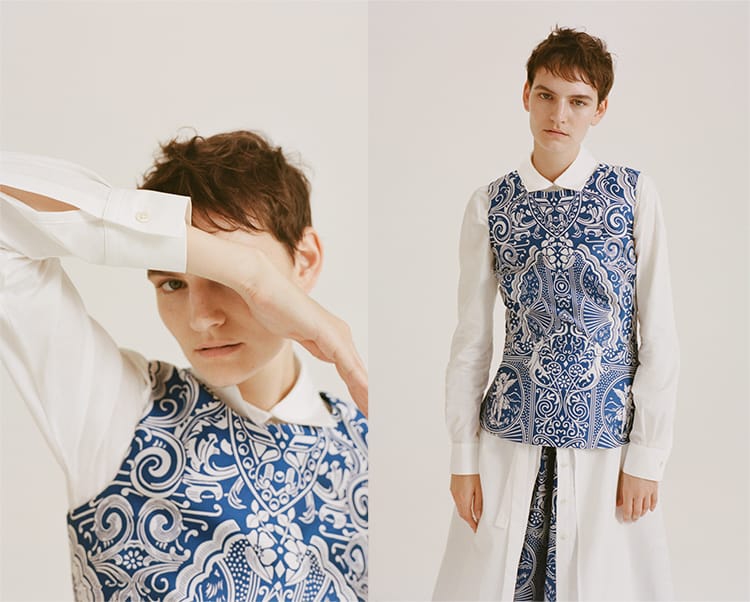 ///
The print
A show of hands, if you please: who here can admit that the most daring print they regularly wear is a simple Breton stripe? Well, no fear: we've found the best antidote to pattern shyness is to think outside the box with the way you wear it. Take this Grecian-inspired patterned skirt-and-top combo from Mary Katrantzou – decked in a statement-making bold print, it can be re-worked (and even pared-back) with clever layering (think an extra-long shirt, trailing over the matching skirt to break up the busyness). Sold.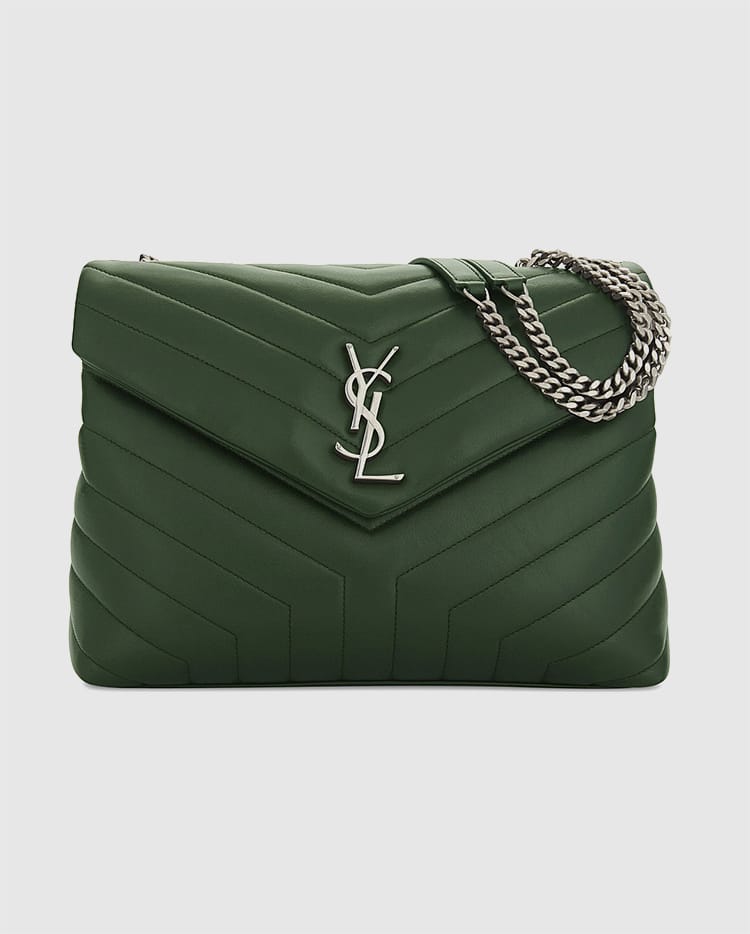 ///
Green supreme
Black, grey, navy…all fine and dandy neutral shades for a top-notch accessory, but if a bag-game shake up is what you're looking for, green's the go-to. We're crushing on Saint Laurent's new leafy-green line-up, especially the quilted Lou Lou bag. Throw this one on and prepare to be wowed by its versatility; just as wearable as your fail-safe black accessories, but a hell of a lot more interesting.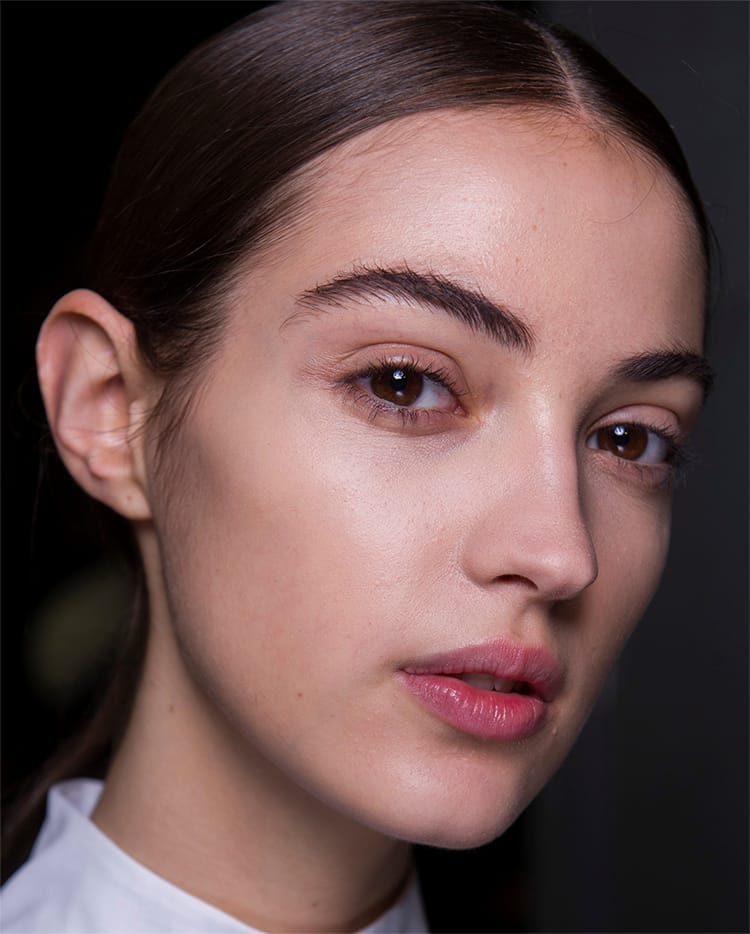 ///
Glow up
Now the wardrobe's suitably refreshed - how about a change-up for your beauty routine? Dewy, fresh-as-a-daisy skin is just the ticket at the moment - think working with your skin, rather than hiding it away under layers of heavy matte foundation. We're enjoying Charlotte Gainsbourg for NARS' Hydrating Glow Tint to add a little radiance in the morning; apply to a moisturised face for ultra-glowy, 'I've-definitely-had-my-full-8-hours' skin.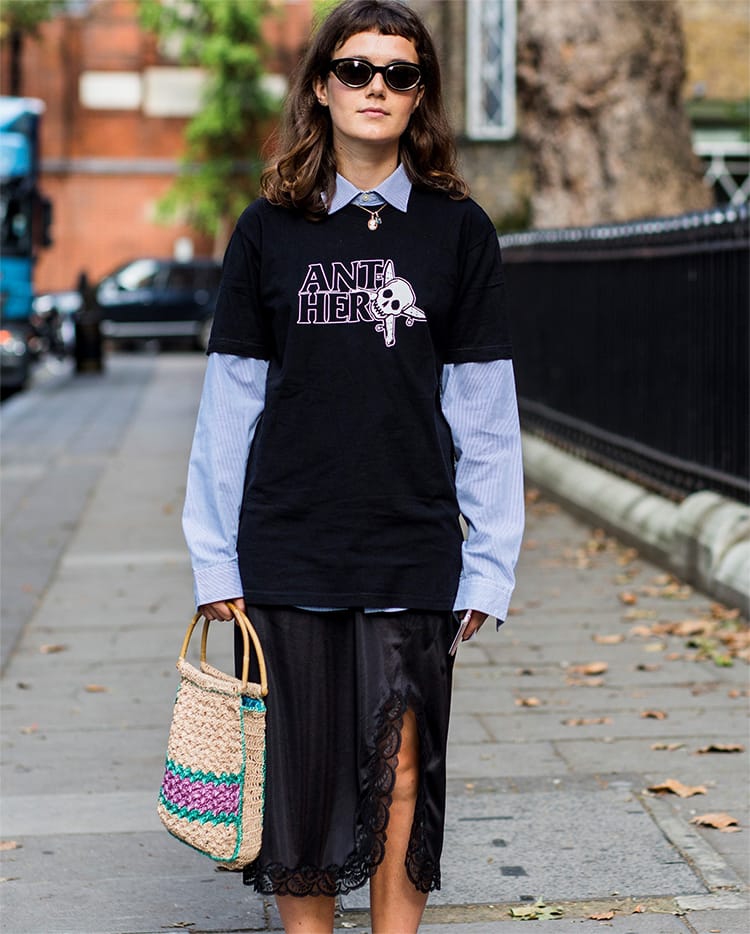 ///
Menswear magpie
From your boyfriend's frayed band t-shirt, to your dad's XXL cricket sweater, borrowing from the boys (and rifling through a whole other wardrobe) opens up a new world of wardrobe potential. Oversized button-downs over girly lace skirts, baggy sweaters belted at the waist, and loose-fitting denim jackets were all street-style favourites this season – so get stuck in. (And remember, it's not stealing if you give it back eventually…)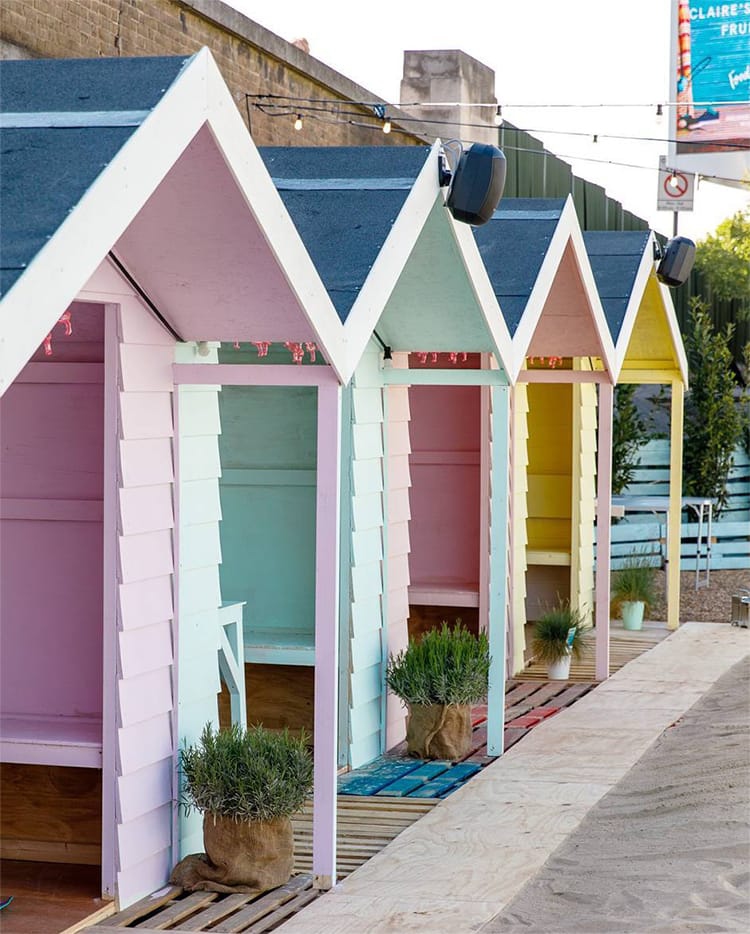 ///
Sand and the city
How's this for a scenery update? Palm trees, deckchairs, and soft golden sands…you'd be forgiven for thinking we were headed to the airport for a long-haul flight somewhere exotic – in actuality, we're just jumping on the tube to Fulham. 'Neverland' beach has launched for the summer, and its London's best shot at introducing a little Tropicana to
the cityscape.