The Beauty Insider:
pampering beauty gifts
Finding the perfect present is hard enough at the best of times, but what do you buy someone who seemingly has it all? Luckily, we have it covered with our top 10 luxurious treats every beauty buff will love. You can thank us later.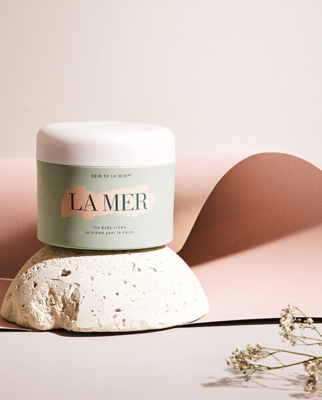 During her 'Bennifer' days (way back in 2004 – we know, right?), it was widely reported that Jennifer Lopez loved Crème de la Mer so much she would lavishly cover her whole body in it (as opposed to solely on her face). Quite the splurge, Jo-Lo. For someone who deserves the A-list treatment, the gorgeous Body Crème is a more practical option. The soft, whipped formula is infused with La Mer Miracle Broth (used in all its skincare), which nourishes the skin and leaves a comforting, powdery scent.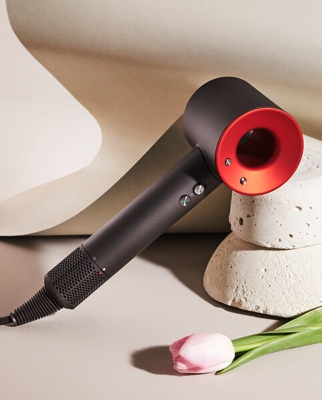 Dyson Supersonic hairdryer set
Ask any hard-working woman what they lack most in their life and we reckon most would say time. Enter, then, one of our favourite time-saving beauty devices: the Dyson hairdryer. Using the same technology as a classic Dyson hand dryer, this model halves drying time and is significantly lighter than other counterparts on the market, making for a quick, easy and enjoyable styling experience. Now available in a striking red shade, it delivers on the function and form fronts in bucket loads. One word: genius.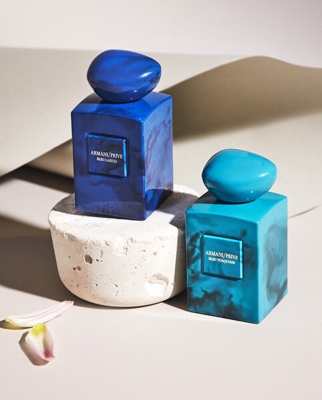 Armani Privé Bleu Turquoise and Bleu Lazuli
Each year, Giorgio Armani unveils new Armani Privé editions in his La Collection des Terres Précieuses, which he originally created as gifts for his friends (urm, Giorgio, can we be in your gang?). Inspired by his travels to India, the latest scents – Bleu Turquoise and Bleu Lazuli – encapsulate the aromas of the beguiling country. Housed in luxurious bottles that look like they've literally been carved out of their respective natural gemstone, choose from the oriental, spicy Bleu Turquoise or the sweeter, more floral Bleu Lazuli. If they're good enough for Armani's mates, we reckon they're good enough for yours.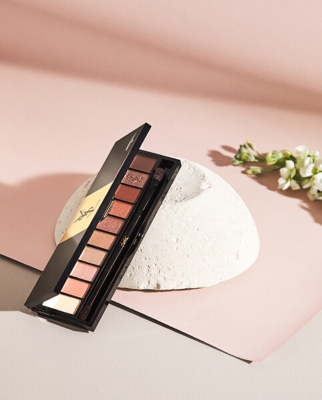 YSL Beauty Tuxedo Eye Palette
How to make your BFF or loved one feel like a million dollars? This eyeshadow palette from YSL Beauty is just the ticket. Comprising rich caramels and browns, the do-it-all eyeshadow kit has everything from softer daytime shades to deeper, smokier hues with enough warmth to make the iris of the eye sparkle. Perfect for on-the-go ladies, it comes in a suitably glamorous gold case, with a double-ended brush and generous mirror.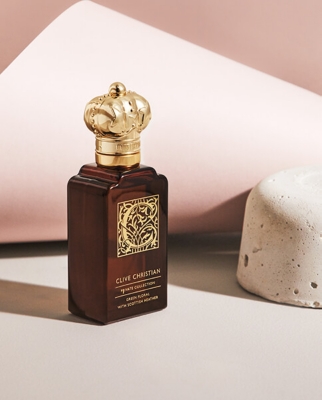 Clive Christian C Feminine
Spring is in the air! Well, it is if you've just spritzed C Feminine from Clive Christian. This fresh, pretty elixir merges crisp grass, pear, apple and camomile among other notes, to instantly whisk you off to pastures new. Gentle yet long-lasting, calming yet uplifting: it's the perfect way to ring in the new season.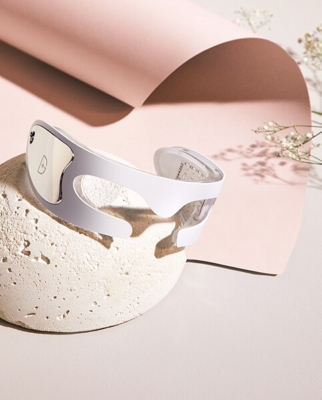 Dr Dennis Gross SpectraLite
When it comes to the beauty fanatic in your life, it's time to think outside the box. How about Dr Dennis Gross' genius LED light-therapy treatment, SpectraLite? Designed to stimulate skin collagen production, this nifty LED eye device contains 72 lights that promote plumper, smoother skin over time. Not only will it encourage them to take three minutes of downtime each day, it also promises visible results in just two weeks.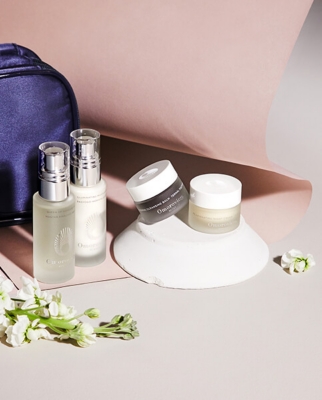 Let's face it: we all need a little TLC in our lives. With a healing concentrate at the heart of all its products, Hungarian skincare brand Omorovicza has created an edit of its bestselling pampering heroes. The kit includes the instantly cooling Queen of Hungary Mist and luxuriously rich Thermal Cleansing Balm, but the real hero is the Omorovicza Mitt, a fluffy, cleansing flannel pouch that helps you buff away the day. And relax…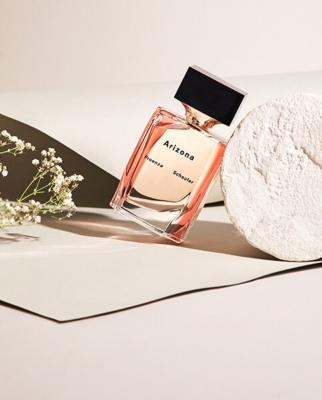 What's not to love about a fabulous new perfume – especially when it's the debut scent from Proenza Schouler's dynamic design duo? Inspired by Jack McCollough and Lazaro Hernandez' road trips to Arizona and Utah, their first foray into fragrance is a creamy, floral scent (notes include jasmine, orange flower and musk) that evokes the freedom and escapism of the desert. Plus, the sculptural bottle has been designed to resemble a block of glittering quartz. Sold.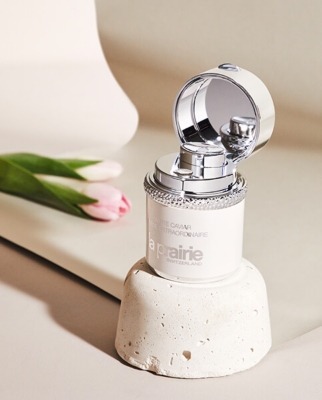 La Prairie White Caviar Crème Extraordinaire
The latest innovation from the Swiss skincare brand La Prairie, White Caviar Crème Extraordinaire promises bright, luminous skin – something any hardworking woman appreciates (take it from us). Targeting a variety of skin concerns, from dark circles to redness, with continued use it alleviates the appearance of any discolouration in the skin. So long Instagram filter!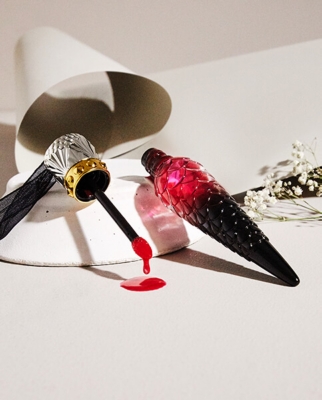 Christian Louboutin Loubibelle
OK, so Angelina Jolie pledged her love to Billy-Bob Thornton with a vial of blood, but why not pledge your love to your BFF or loved one with a vial of Louboutin lipstick? Colour-matched to suit all skin tones, the lightweight, non-sticky formula in the brand's signature red hue is a guaranteed winner.