SELFRIDGES LOVES:
WHEN FASHION MEETS INTERIOR DESIGN
There comes a time in all our lives when the angle of a vintage armchair can elicit (almost) the same excitement as the perfect pair of shoes. Perhaps that's why more and more designers are working equally across fashion and décor. So, put all memories of the Von Trapps dressed in old curtains aside, as we reveal our favourite taste makers who are ready to dress your body and your abode.
///

Toogood
London-based designers Faye and Erica Toogood helped us to decorate our house during the 2015 Agender campaign (in which we explored the concept of genderless fashion), with their sculptures, clothing and art pieces adorning various areas of the store. The sisters' focus on craft, shape and materiality makes for fashion that surpasses trends, while Faye Toogood's 1882 Ltd collection of ceramics reveals the same attention to detail, with painterly glazes that reflect the craftsmanship behind these beautiful objects. This is a design duo that shows making a home - and putting your distinctive stamp on it - can be just as rewarding as putting together a beautiful outfit.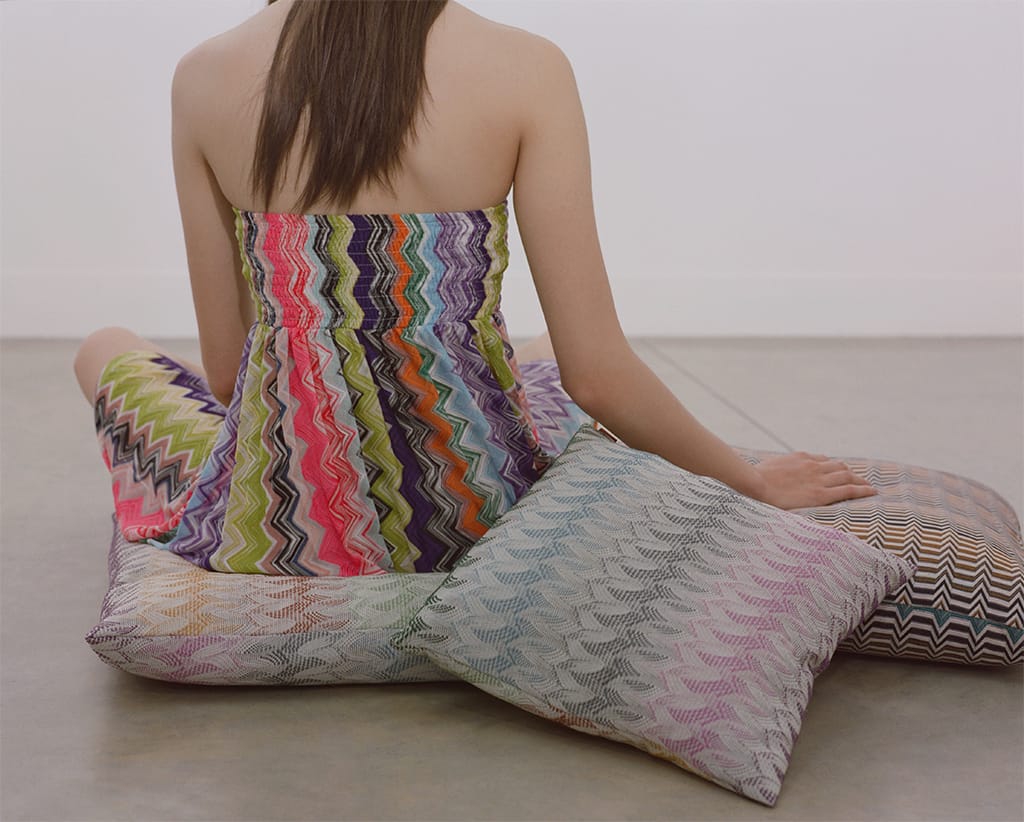 ///

Missoni
Now to an iconic Italian design house whose signature prints are just perfect for the summer months. Missoni's zig-zag knits make for items that are about as joyous as design gets. Whether you're pulling on a crochet dress by the sea or falling into a pile of cushions on the sofa, they add a welcome dash of colour and energy to your look and space. To paraphrase the Spice Girls (because, well, why ever not?): we really wanna zig-a-zag-ah!
///

Fornasetti
Italian painter Piero Fornasetti's paintings of operatic soprano Lina Cavalieri continue to bring a welcome touch of humour to our spaces (the ceramic equivalent of a perfectly timed punchline). Thanks to Fornasetti's collaboration with Comme des Garçons, in one of the best couplings we've seen since mashed avocado met peanut butter (trust us), it's now possible to wear the idiosyncratic print as well as hang it on your wall. Distinctive cuts from a cult Japanese label + bold, playful graphic prints = a collection to treasure.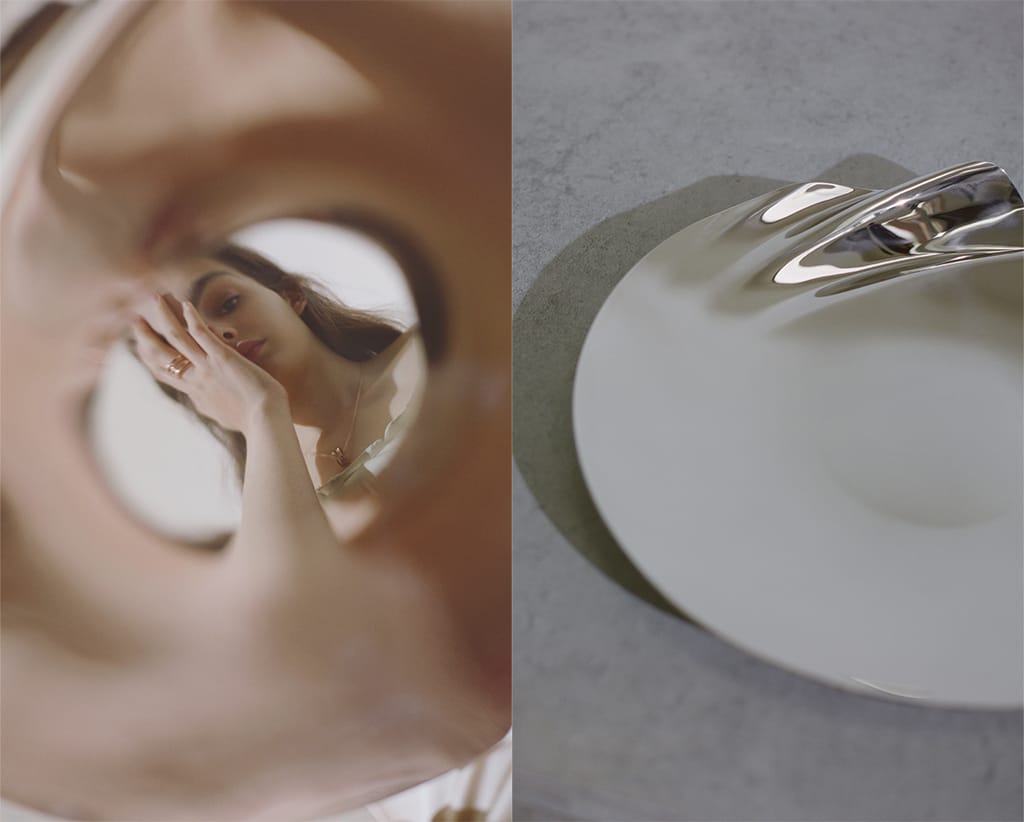 ///

Zaha Hadid
The late Zaha Hadid's legacy continues to shape iconic buildings, spaces and objects, offering a futuristic blend of other-worldly forms. Just take a look at the Zaha Hadid B.zero1 Bvlgari collection - all exclusive to Selfridges - with its beautiful interlocking forms. And those signature curves also run along the Zaha Hadid home collection of vases, ceramics and tableware, which wouldn't look misplaced on the set of a new sci-fi blockbuster (in the best of ways). These collections show how true genius can bring down the barriers between the fields of design.
///

Ralph Lauren
Prefer something a little pared-down and preppy? Then enter the world of Ralph Lauren: a treasure trove of crisp cotton, classic homewares and holiday packing essentials. While you may not call the Hamptons home, Ralph Lauren's clean and cool aesthetic makes for a relaxed yet polished look for both you and your space. Plus, what weekend is complete without a Hugh Hefner moment in your white Ralph Lauren bathrobe, right?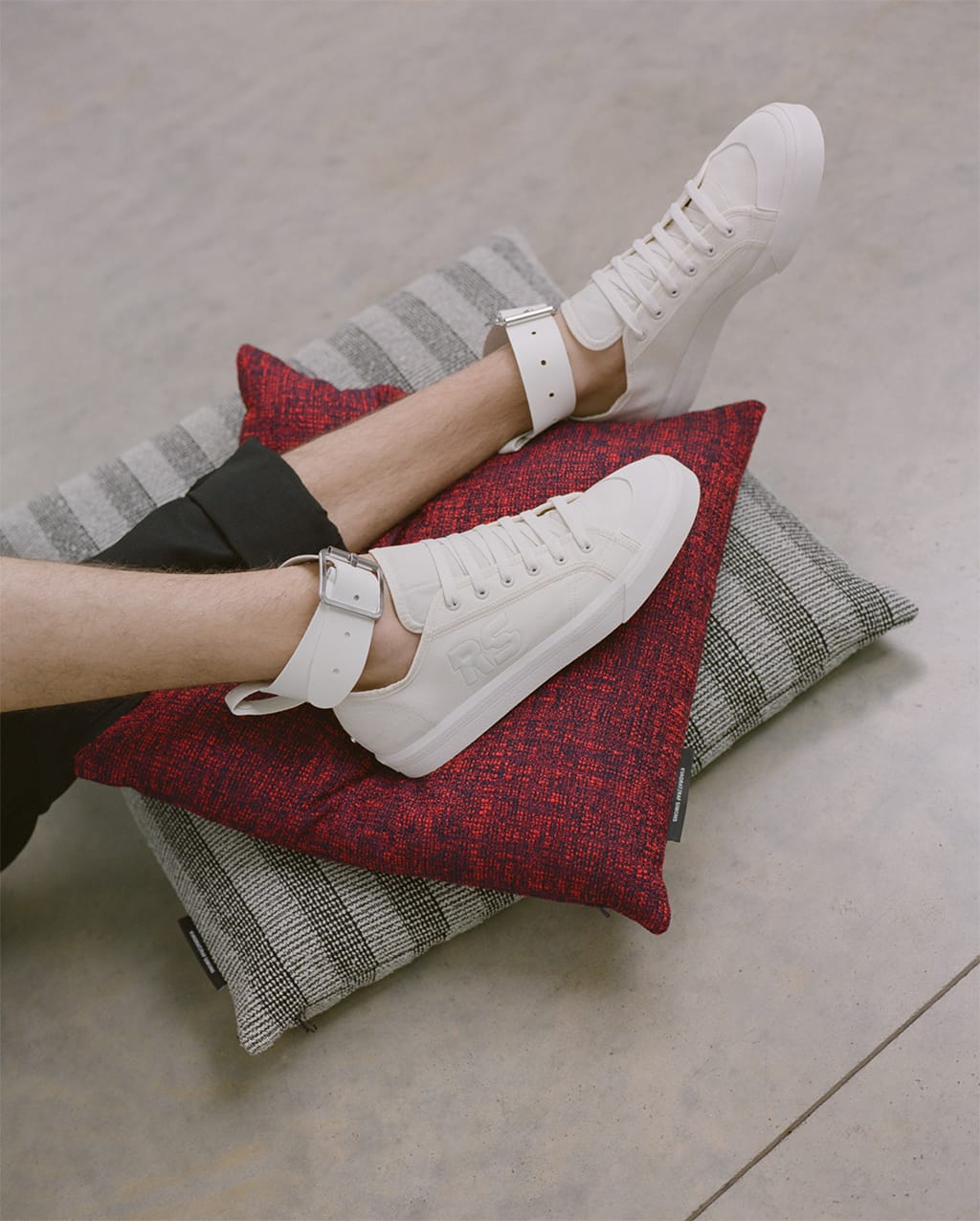 ///

Raf Simons
The 'Simons Effect' continues to infiltrate every nook and cranny of the design world (is there anything this guy can't do?). As he takes the helm at Calvin Klein, Raf continues to impress with his mainline fashion collections and myriad collaborations, including his footwear range for adidas and home textile collection with Kvadrat (aka THE biggest name in Scandi-style textiles). We love the simple twists on classic design features – from the ankle buckle on the sneakers to the distinctive choice of colours on the soft cushions and throws. Simons has even created a range of exclusive aprons for the Our House campaign, so even if your cooking skills aren't up to much, you'll be the most stylish dinner party host anyone has ever seen.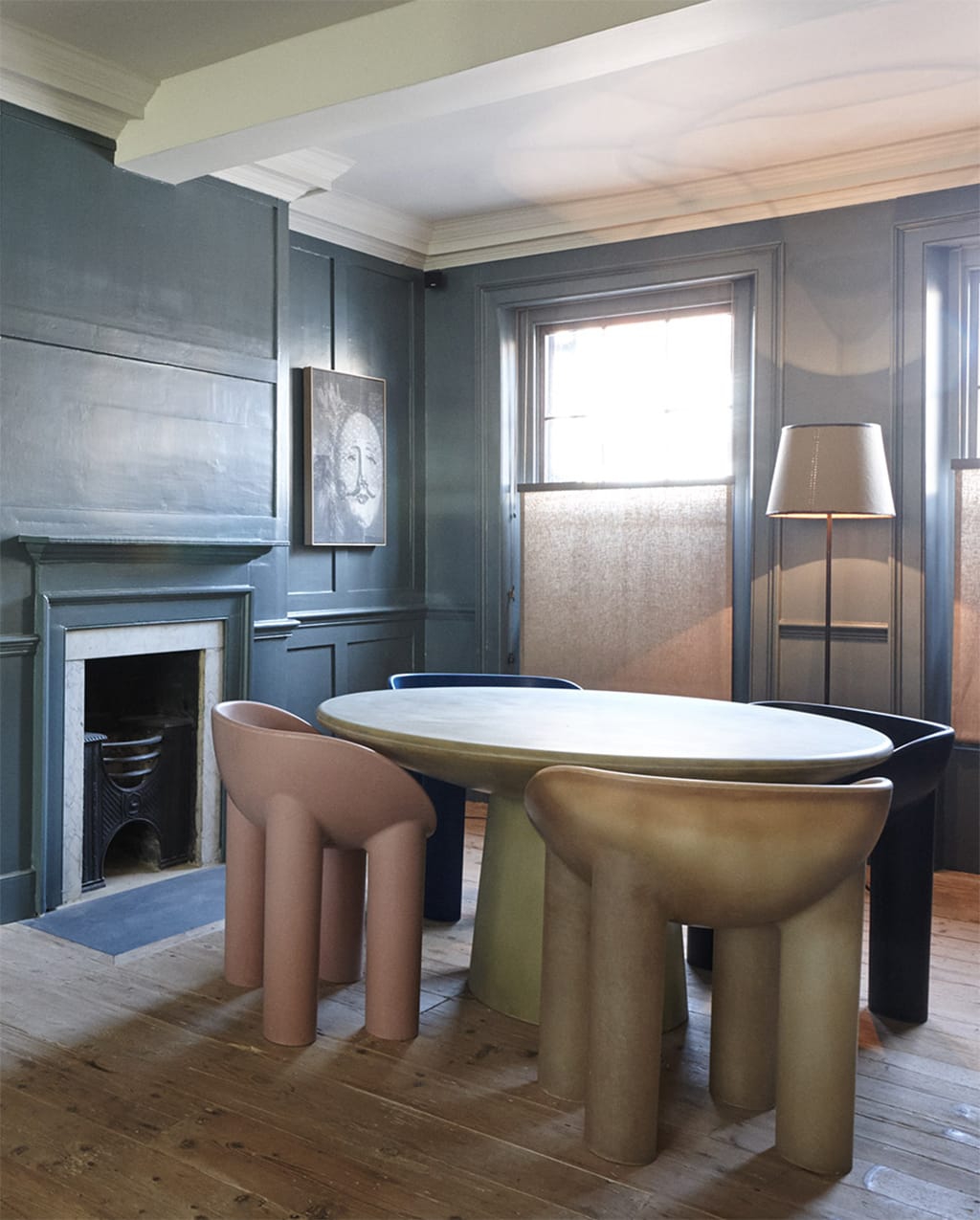 ///
Shop or hotel?
A new breed of hotel is cropping up across Europe that fuses the worlds of fashion, art, retail and design. Take The New Road Residence in London's Whitechapel, where you can stay in a home decorated with items that you can then order, including a Faye Toogood dining set, no less. Similar stays can be experienced at Maison Rika in Amsterdam (the brainchild of Ulrika Lundgren), where homewares from the Rika shop can be enjoyed as you thumb through the fashion pages of 'Rika' magazine, and Chez Moi in Paris, where you don't stay over but simply join owner Jean-Baptiste Charpenay-Limon in his home, where everything is for sale. Oh, and don't forget to discover our very own shop-meets-home concept, A Home for All.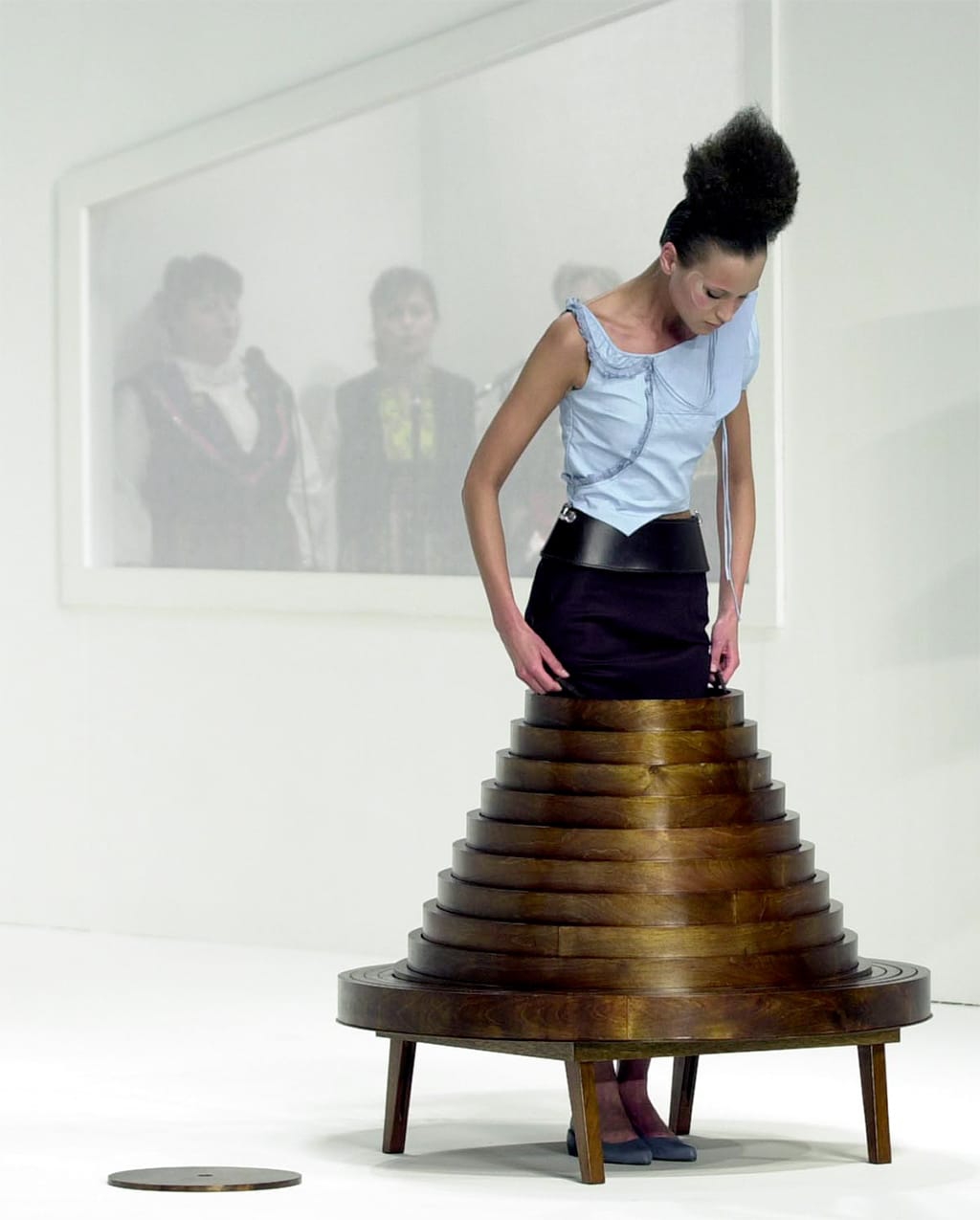 ///
When furnishings become fashion
No discussion on the meeting point of home and fashion design can be complete without referencing Hussein Chalayan. His fall/winter 2000 collection was a true 'wow' moment, as a seemingly ordinary coffee table transformed into a wooden panelled dress in moments. Try as we might to make our Tom Dixon candle holder into a fetching headpiece, or our White Company bed sheets into a trans-seasonal jacket, we seem unable to nail it quite like Chalayan…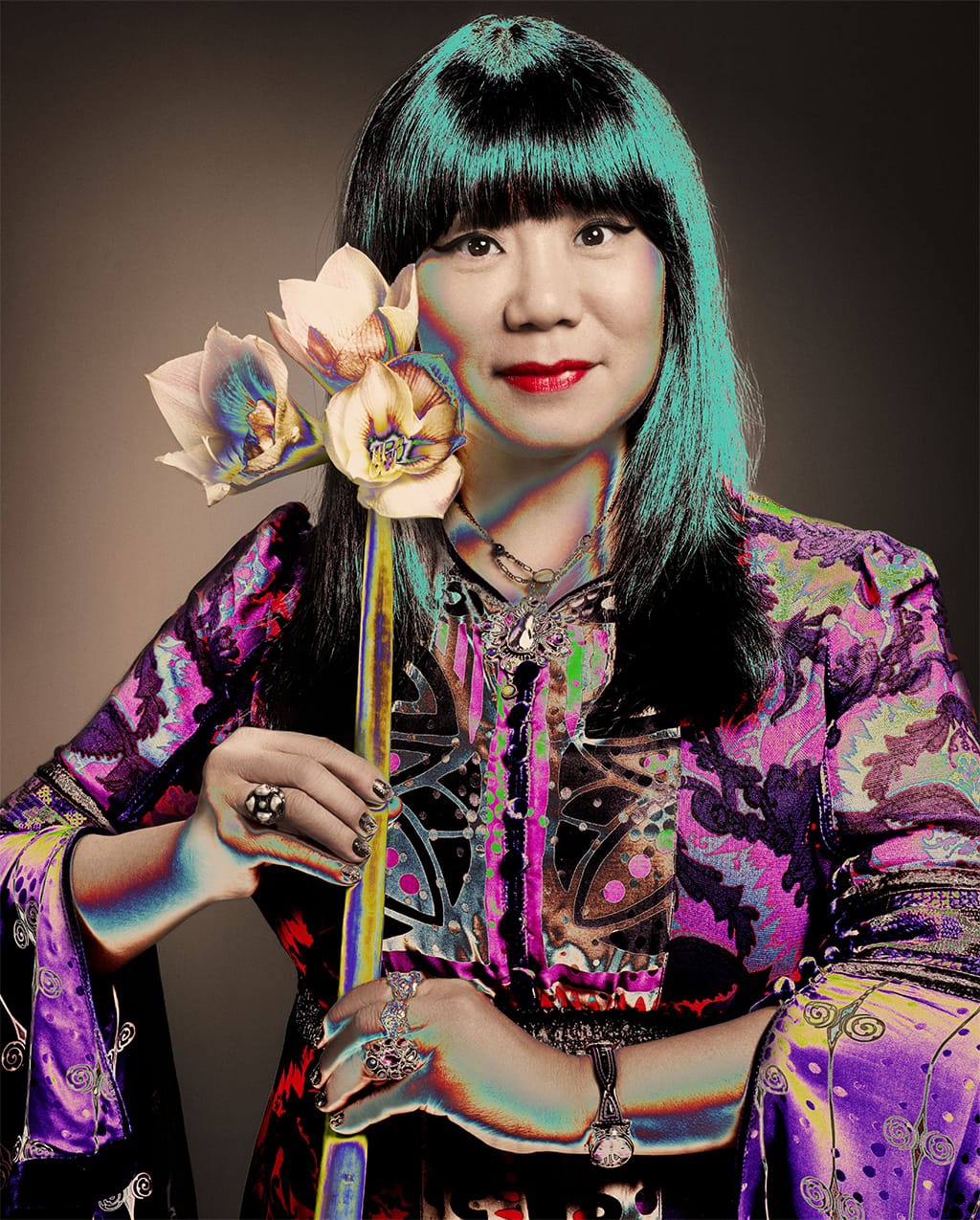 ///
The World of Anna Sui
Head down to the Fashion and Textiles Museum on London's stylish Bermondsey Street to immerse yourself in Anna Sui's fantastical world of fashion, interiors, beauty and more. Renowned for her signature rock-and-roll romanticism, Sui is a designer whose creativity has walked straight off the catwalk and into many aspects of our homes.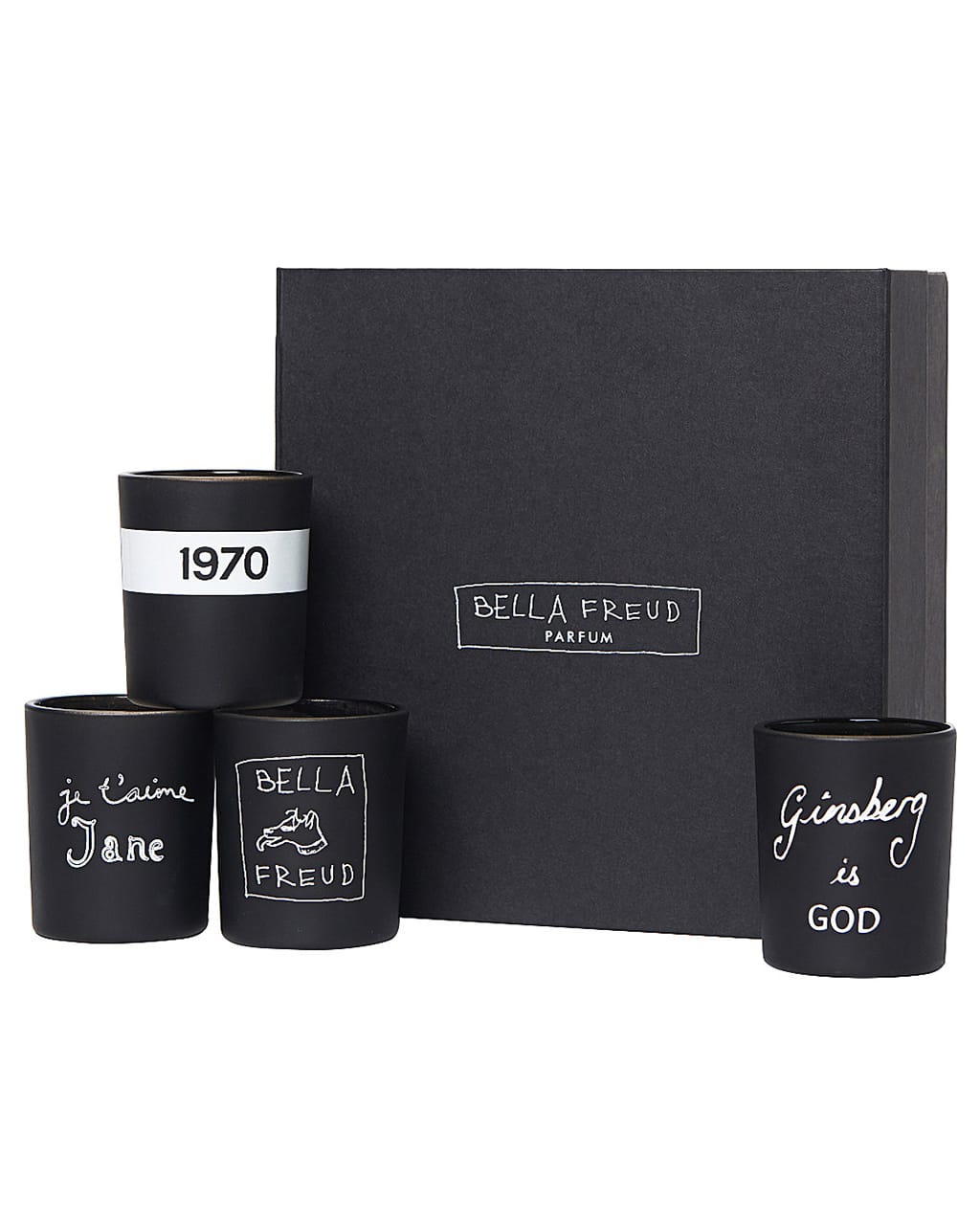 ///
Jasper Conran: the renaissance man
Jasper Conran probably has the most interesting CV in the UK. From designing dresses for Diana, Princess of Wales, to creating his own wallpaper collections, the guy has done it all. And, today, his name is synonymous with the coolest objects for your home, as he continues to make The Conran Shop a treasure trove for style-conscious homemakers. On our last trip to The Conran Shop in our London store, we became obsessed with Bella Freud's collection of candles (yet another example of a fashion designer venturing into home. We told you it was a trend!)