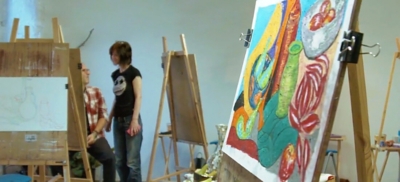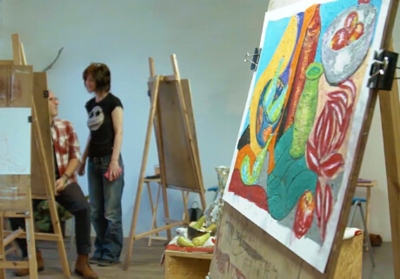 Art Masterclasses at Selfridges Manchester Exchange
Join us in store at Manchester Exchange Square for a series of art workshops hosted by Manchester Creative Art Courses. Explore the different art movements, while learning about the techniques and skills needed to create your own beautiful pieces of art. Enjoy complimentary cheese and wine on the evening (because that's what artists eat and drink right?).
Expressionism: Personal Colour & Gesture
Wednesday 6 March, 6–8pm
Mens on 1
Explore emotive non-realistic colour, distorted shapes and gestural mark-making to express your inner moods and feelings. During this class you will discover your own colour preferences and expand your mark-making skills while creating personalised self-expressive still life drawings.
Realism to Abstraction: Keeping It Simple
Wednesday 13 March, 6–8pm
Mens on 1

Travel the journey from Realism to Abstraction and create your own abstract art with inspiration from one of Europe's most influential artists, Piet Mondrain. In this class you will learn some of the principles of abstraction to create your own artwork, based on simple ideal forms.
Re-interpreting Still Life: A Creative Approach
Wednesday 20 March, 6–8pm
Mens on 1

This workshop explores how you can make drawings that depict our life experiences of a 3D world on a piece of paper. With inspiration from contemporary artists you will explore new ways of making your own inspired and creative still life drawings with an imaginative twist.
Creative Drawing: Self Expression
Wednesday 27 March, 6–8pm
Mens on 1

A variety of exercises will help free your imagination and develop your mark-making skills to enable you to express a new playful and expressive attitude towards making imagery. This workshop is full of activities to help you improve your drawings, making them fresh, inventive and full of self-expression.