SELFRIDGES LOVES:
THE SECRETS BEHIND OUR HOUSE
As we explore the concept of home throughout the 'Our House' campaign, we thought it only right to celebrate our very own house, Selfridges. Having plumbed the depths of our enormous archive, we bring you the top 10 reasons to love our house.
#SelfridgesIsHome
///

Everyone is welcome
In his characteristically bombastic style, Harry Gordon Selfridge heralded the opening of Selfridges in March 1909 with the biggest advertising campaign Britain had ever seen, declaring that Selfridges was 'open to the world' and 'dedicated to woman's service' (a refreshing statement at a time when women were rarely left to shop unchaperoned). This welcoming spirit continues today with the 'A Home for All' space at our London store, where you can explore the concept of homemaking through workshops including sourdough making, potato peeling and rug weaving. Where else on earth would you be able to peel some potatoes before shopping Peter Pilotto? (Try saying that one quickly!)
A store should be a social centre, not merely a place for shopping.
Harry Gordon Selfridge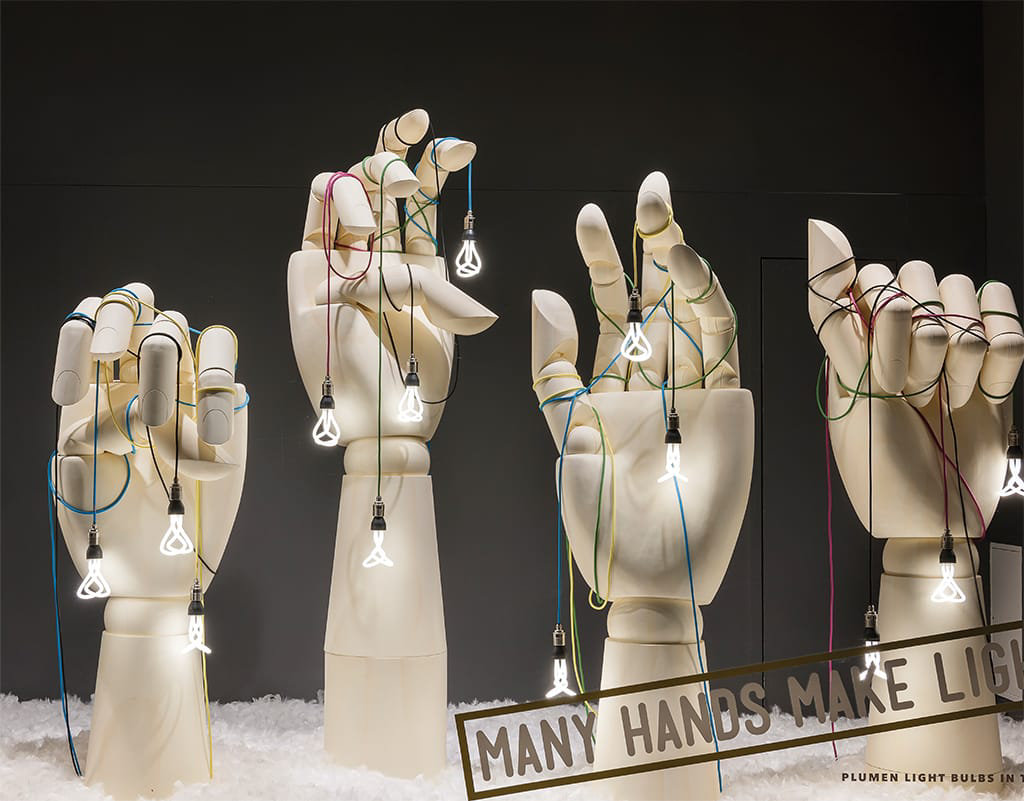 ///
A window into our world
We like to think of Selfridges' windows as life-sized postcards, telling magical stories through a unique blend of art, design and fashion. Some of our most memorable include the 'No Noise' campaign windows, where iconic items - Marmite jars, Heinz Ketchup, the Selfridges yellow carrier bag (shock horror!) - were stripped of their branding; our Fragrance Lab windows, where customers could walk through the windows as part of a 'fragrance profiling' experience, and when Paddington Bear appeared with a full-size London taxi. Did you know that the author of 'Paddington Bear', Michael Bond, was inspired to write those very books by a toy bear he bought here at Selfridges?
///

The home of retail theatre
Harry Gordon Selfridge was known as 'the showman of shopping', exhibiting the first plane to fly over the Channel and placing an ice rink and shooting range on the roof (completely safe, we're sure!). And, today, the theatrics are as eyebrow-raising as ever: last Christmas our Oxford Street store hosted a cheeky Christmas pantomime by east London's renowned party-starters, Sink The Pink; we re-created a Shakespearean theatre to commemorate 400 years since the Bard's death, and gave Harry a run for his money by placing a boating lake and mini golf course on the roof.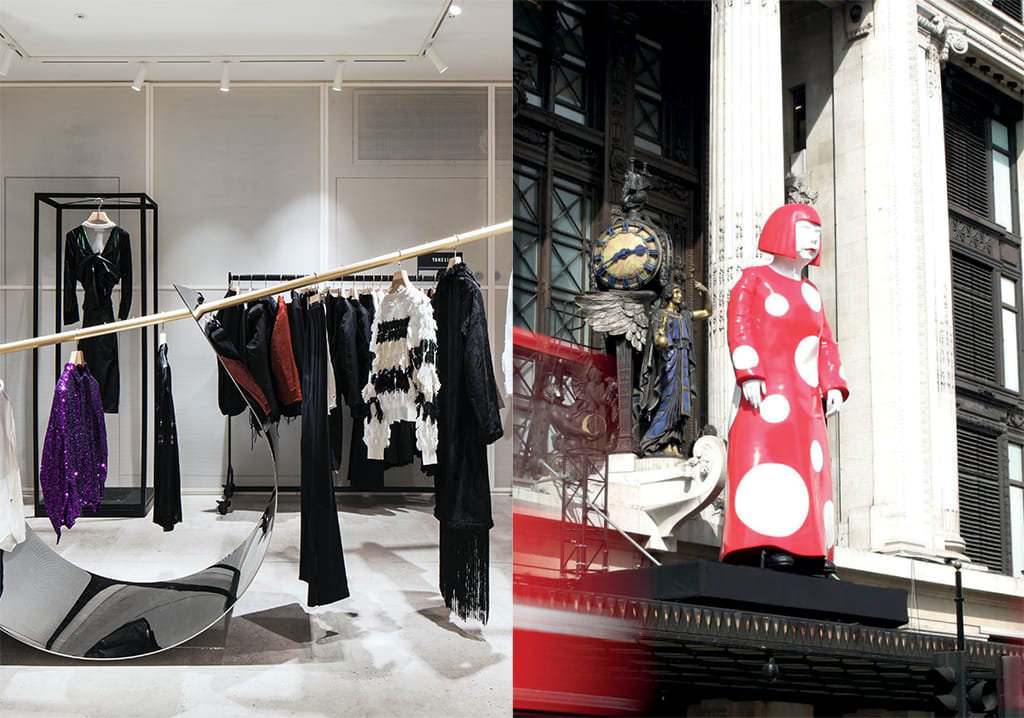 ///

State of the arts
Selfridges has been a platform for some of the most exciting artistic talents over the years. Our favourites? It has to be Chinese artist Song Dong's edible installation made entirely of biscuits in 2006; Spencer Tunick's 'body sculpture', featuring hundreds of naked individuals (including some brave Selfridges team members) standing on our escalators in 2003, and Yayoi Kusama's polka-dot store takeover in 2012. The latest in this long line of creative collaborations can be seen in our Designer Studio, where you'll find installation pieces by artists, design agencies and set designers including Gary Card and Anna Lomax.
///

Causes for celebration
Back in the day, Harry Gordon Selfridge was a big supporter of the Suffragettes, creating window displays championing the cause (in fact, Selfridges was one of the only stores on Oxford Street not to have its windows smashed by the Suffragettes). Today, Selfridges continues to support causes it believes in. Take Project Ocean, for example. As part of this long-term project to help protect our precious oceans from over-fishing and plastic pollution, we have removed all endangered fish, beauty products containing plastic microbeads and single-use plastic water bottles from our stores. Oh, and did we mention Selfridges has its own 50-hectare marine reserve in the Philippines? We're still trying to work out a feasible reason for why we need to visit…
Celebrate imagination, throw away routine.
Harry Gordon Selfridge

///

Come dine with us
In our book, no shopping trip is truly complete without a slice of cake or perhaps a glass of champagne - shopping is ever-so tiring, right? One of the editorial team's favourite lunchtime spots is the Brass Rail, which has been serving up tasty salt beef dishes in our London Foodhall for over 50 years. But for a touch of theatre, it has to be the Oxford Street rooftop. The recent wastED pop-up saw world-renowned chefs explore how to make incredible dishes from ingredients that would otherwise go to waste (served beneath a mushroom fibre lampshade, naturally), while our latest rooftop opening, The Roof Deck, is the place to enjoy delicious Californian flavours while looking over the chimneys of London. Cheers to that!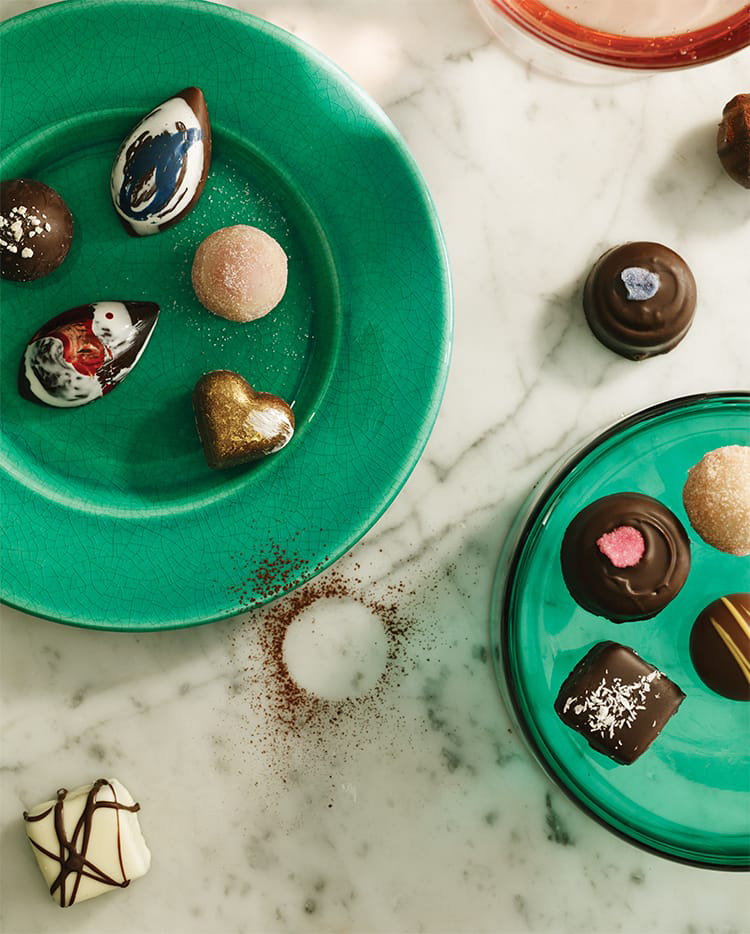 ///
Sneaker box customisation
Calling all sneaker freakers! Caricature artist Mr Lee will be joining us at Selfridges London, Birmingham and Manchester Exchange to customise the shoe boxes of selected men's trainers purchased in store. And what will he be drawing on the box, you ask? You! You'll have the chance to sit for Mr Lee as he draws your portrait in his unique graphic style. Which raises one last question: how do you frame a shoe box?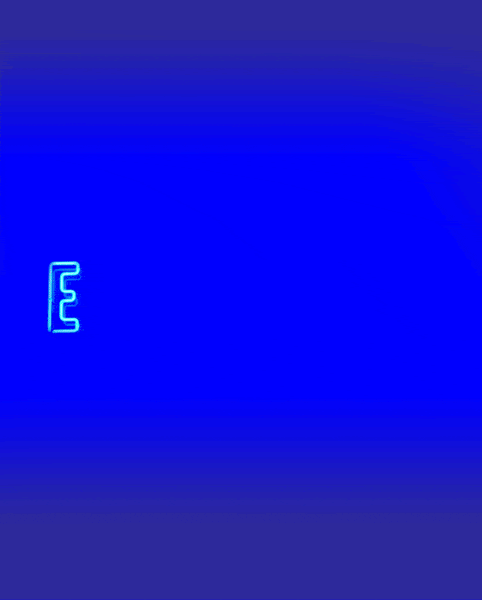 ///
Burberry monogramming
Your initials hand-painted on a classic Burberry bag? That's a vision you can soon make a reality as Burberry joins in our Chinese New Year celebrations with a complimentary monogramming service, available on selected accessories purchased in the stunning new Burberry boutique within the Accessories Hall at Selfridges London.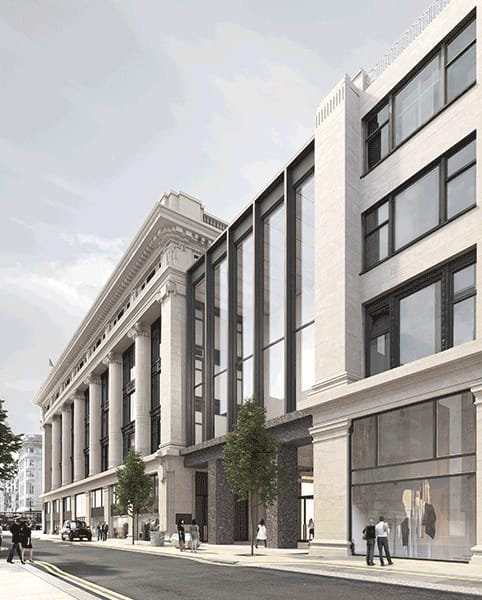 ///
A vision realised
Be it the columns of our London flagship, the 15,000 aluminium discs cladding our Birmingham building, or the gleaming glass façade of Manchester Exchange Square - our stores are pretty breathtaking, even if we do say so ourselves. But what you might not know is that Harry originally planned to have a massive tower built on top of our London store (pictured). While HGS's dreams were never realised, today we have a new vision for the store (courtesy of David Chipperfield Architects) that's already well underway. The Body Studio and the first phase of The Accessories Hall have already opened as part of these works, and now (drumroll, please…) we're thrilled to share the first visuals of what the completed façade on Duke Street will look like when it opens in spring 2018 (pictured).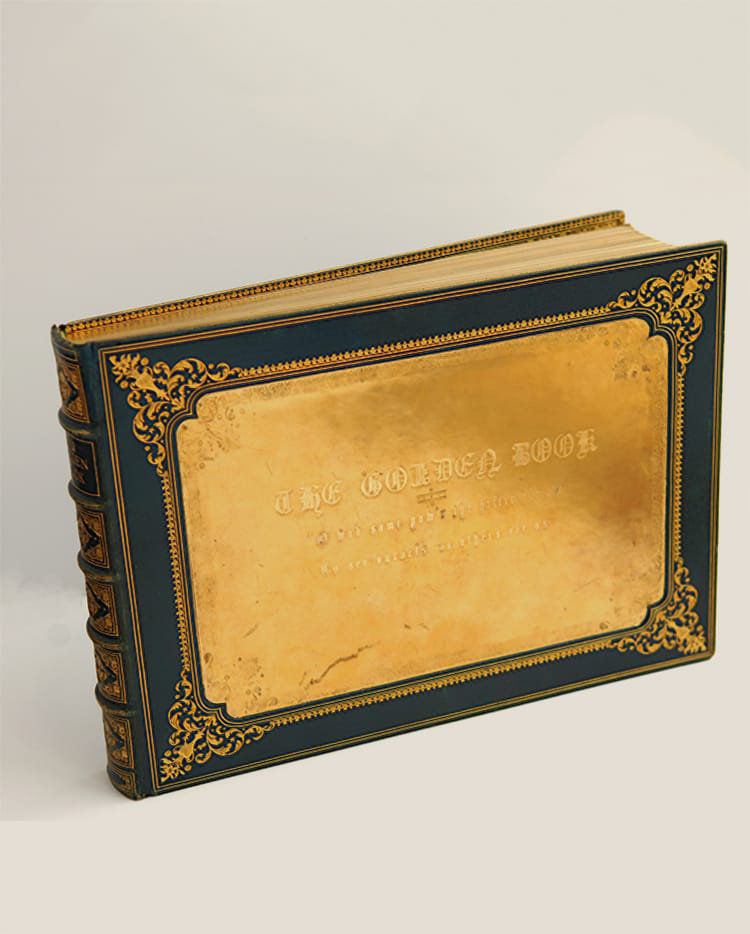 ///
The Golden Book
Our Golden Book is a thing of legend, carefully locked away and only seen by a few. Behind its lustrous cover lie the signatures of every celebrity or royal family member who has ever visited Selfridges, from Pavarotti to Muhammad Ali, John Lennon to Beyoncé. While the Golden Book may be kept securely under lock and key, our stores have hosted numerous celebrity appearances and performances that are open to all, from Stevie Wonder performing at the opening of our Wonder Room in 2007 to Victoria Beckham launching her make-up collection with Estée Lauder in our Beauty Hall last year.