Selfridges Loves:
personalised gifts
Available in store at Selfridges
Fancy ticking off your Christmas shopping list with thoughtful, personalised presents? We thought so. Discover our unrivalled selection of bespoke gifts, available to be personalised in store at Selfridges London and selected stores in Birmingham and Manchester. For details about availability in your nearest store, please call us on 0800 123 400.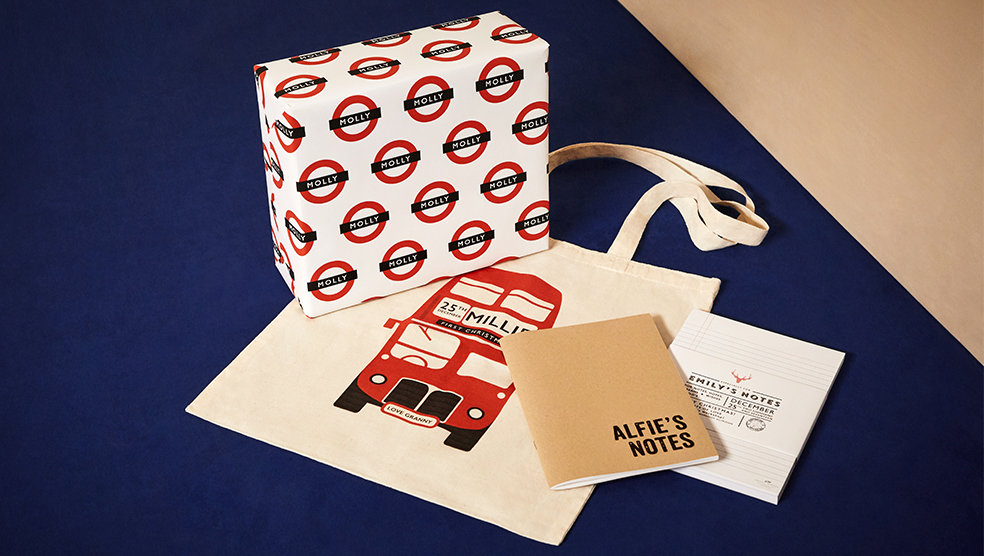 We all know somebody who's totally obsessed with stationery, right? This Christmas, delight them with a personalised notepad, pencil case or tote bag, designed exclusively for Selfridges by luxury stationer extraordinaire Abigail Warner. Make it extra special by wrapping it up in personalised paper.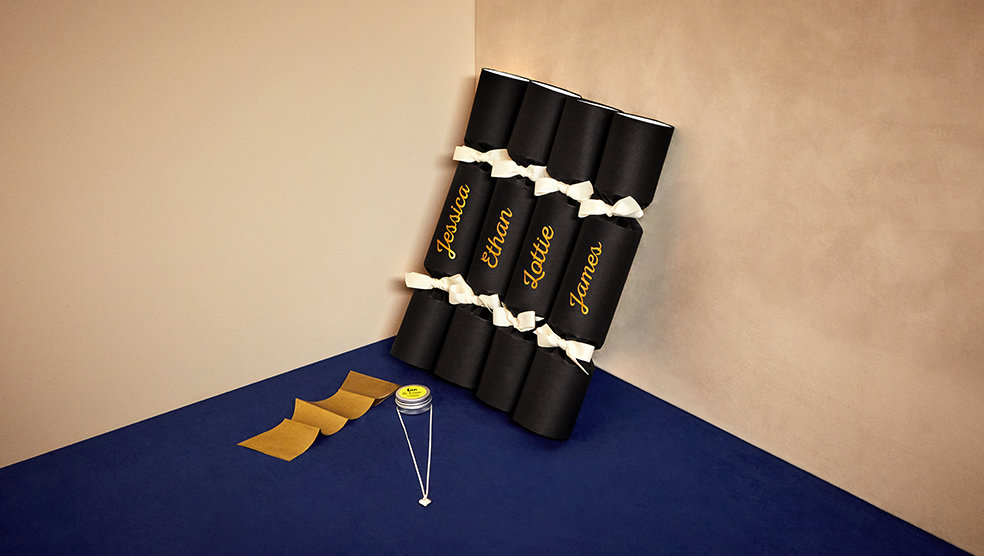 Why does Santa have three gardens? So he can 'Ho ho ho'! OK, so we can't promise that the jokes inside them will impress, but we can promise that the crackers will. New and exclusive to Selfridges, each of them is beautifully personalised with the names of your Christmas dinner guests, and filled with fun luxury gifts.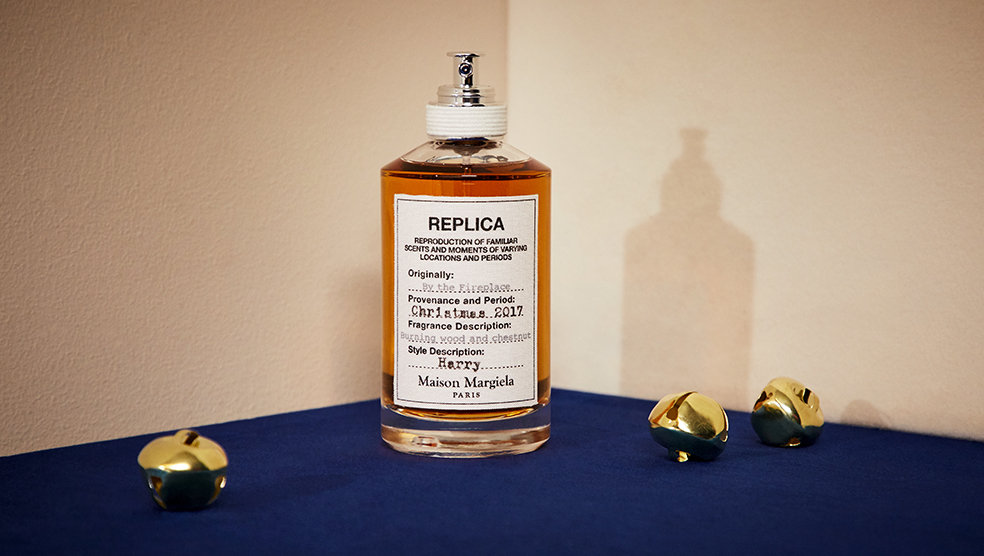 There is nothing like a scent to transport you back to a particular place or moment in time, and Maison Margiela's iconic Replica fragrance collection is inspired by just that. From Lazy Sunday Morning to Flower Market, each unique scent tells the story of how and when it was first conceived. New and exclusive to Selfridges this season, you can now create your own custom-made label, featuring a personal memory and the name of the recipient – perfect for bottling a special moment between you and a loved one.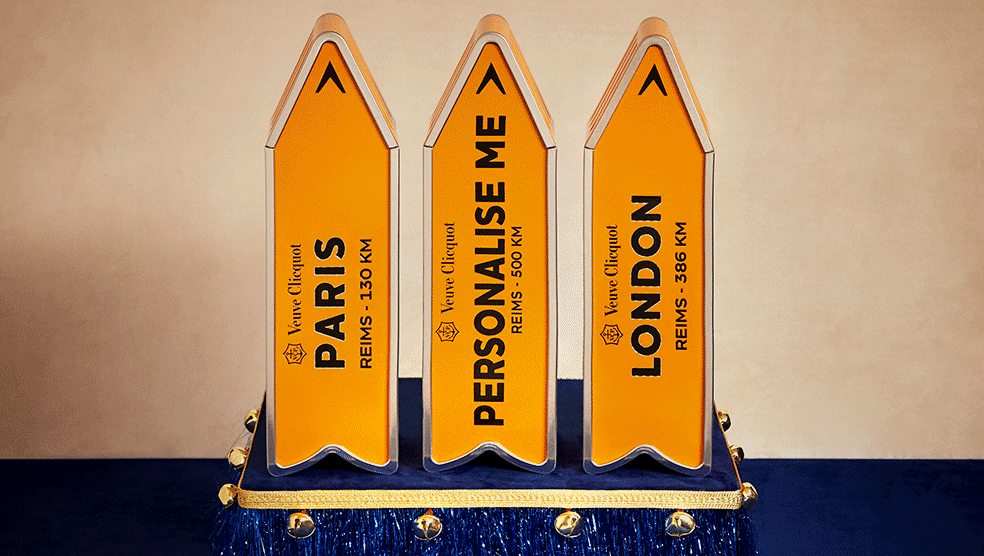 Exclusive to Selfridges this Christmas, Veuve Clicquot's customisable destination gift boxes are just the ticket. The iconic bottle comes in an arrow-shaped tin, which is personalised with a city or town of your choice, as well as the distance of your chosen destination from Reims in France where Veuve Clicquot is produced. A stylish gift for the home as well as the wine rack, it's the ultimate offering for any champagne lovers in your life (so that's everyone, right?).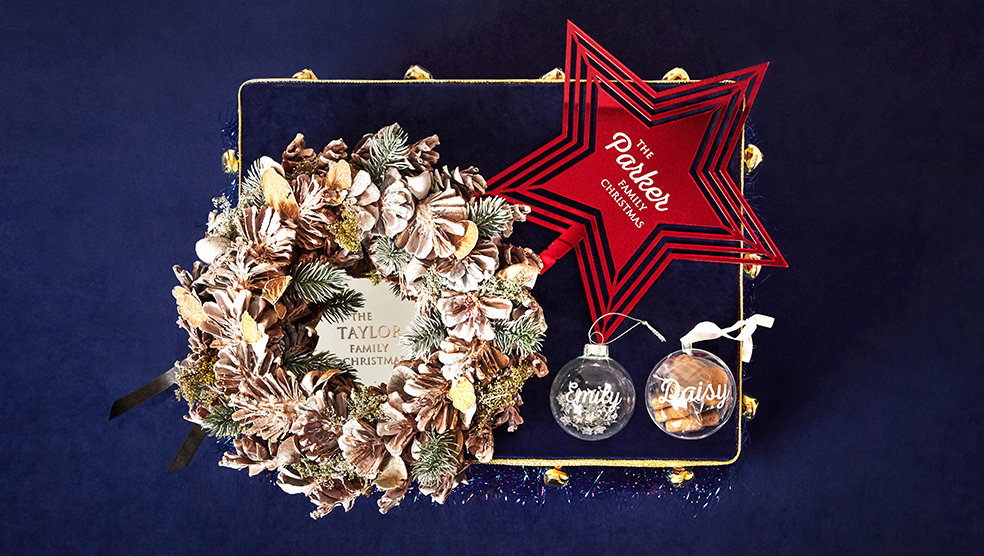 It's not long until your Instagram feed will be filled with a forest of freshly decorated Christmas trees. Make yours stand out with a personalised tree topper from Twenty-Seven, and a matching wreath for your front door. Plus, name a bauble after each member of the family, including four-legged ones – who you can spoil with a personalised bauble filled with dog treats…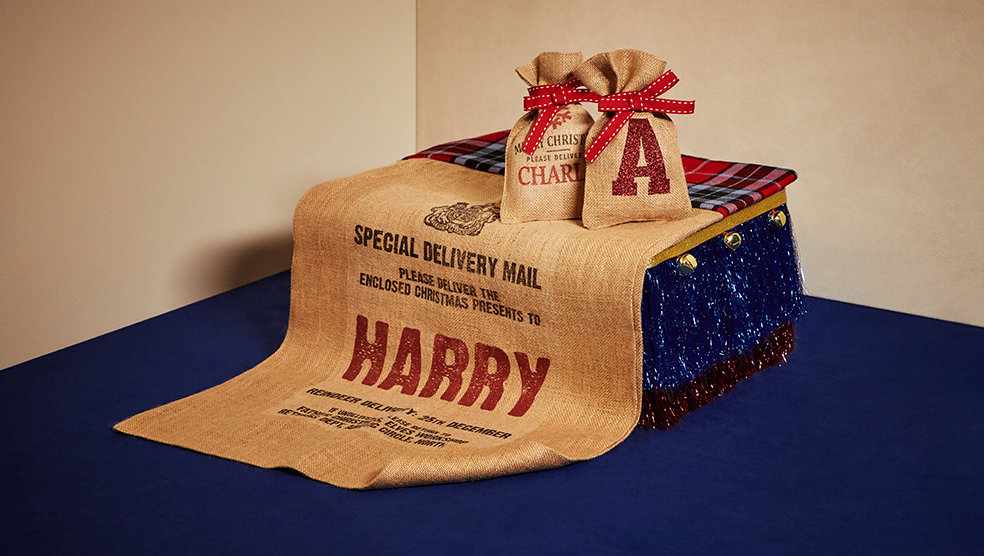 Strictly for good little boys and girls, Harrow & Green's hessian stockings and sacks, which are printed with the name of the lucky recipient, will add some authentic charm to Christmas morning for years to come. New for 2017, the mini initial-adorned sacks make the perfect personalised favours – just fill them with tiny treats for each guest round the Christmas dinner table.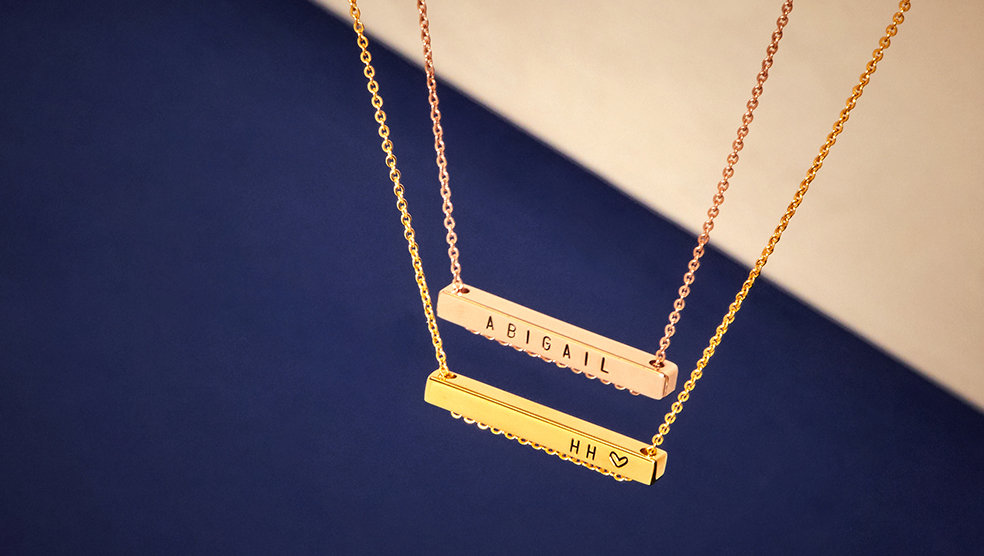 East London jewellery makers Littlesmith hand-stamp each piece using the old-fashioned method of lettering, meaning that no two pieces of jewellery are the same. Described by the brand as 'simple and significant', the single initial and letter bar necklaces are perfect for lovers of minimal style and maximum meaning.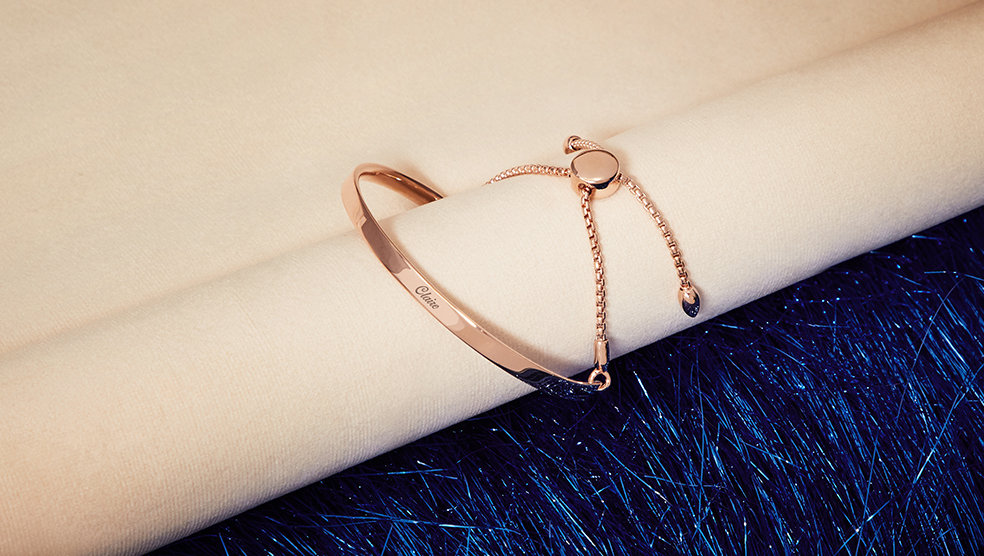 Loved the world over, Monica Vinader's iconic bracelets offer a grown-up take on the traditional friendship bracelet. Available in gold, rose gold and sterling silver, with a kaleidoscopic choice of chain or cord colours, they can be hand-engraved with a personalised name or message. We say, the more the merrier: stack them up for maximum impact and don't be afraid to mix shades.