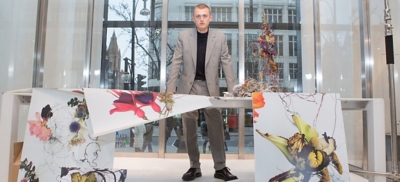 William Farr at The Art Tank in Selfridges London
Installation artist William Farr is currently taking up a month-long residency until the end of March in our Art Tank, found in The Corner Shop of our Selfridges London store. In celebration of our State of The Arts campaign, Farr will create a series of awe-inspiring sculptural pieces using fresh flowers and waste materials. Farr will create a different piece each week, starting with the live creation of it at the start of the week, then interactive sessions towards the end of the week which are open to all. Interested? Then just click below.
Art materials supported by Cass Art.