SELFRIDGES DOES:
LONDON FASHION WEEK MEN'S
London Fashion Week Men's is upon us once again, but which cult new brands have the front row in a fluster? And which looks will be more Instagrammed than avocado on toast? Join us as we countdown the top 10 talking points of the upcoming fashion season.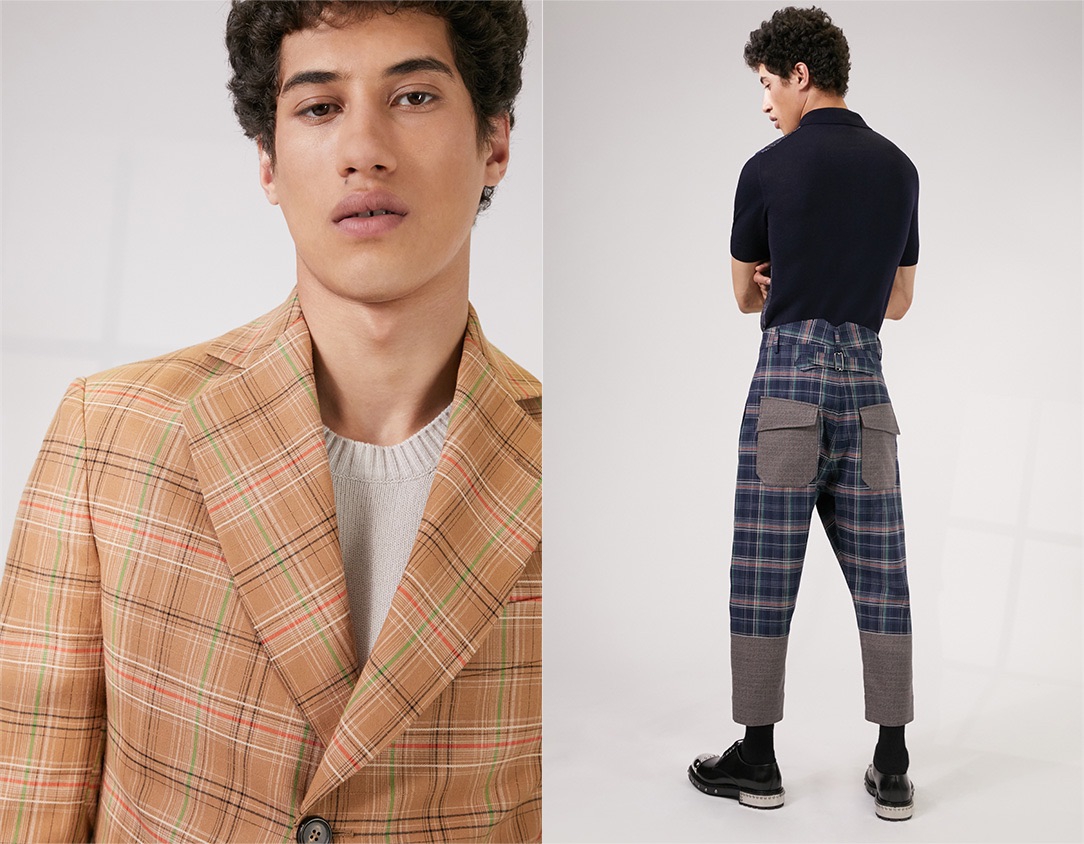 ///
The dandy 2.0
"The traditional British dandy has undergone a serious style evolution," says Selfridges Men's Formalwear Buying Manager Luke Mountain. "We're now seeing guys mix up heritage tailoring brands with smart selvedge denim and technical fabrics, which is opening up a whole new way of thinking about how we shop (and, for me, how we buy) these brands." We expect this look to be out in force this LFWM, as London's tailoring traditions fuse with sportswear influences from across the globe. Think trainers with suit trousers, pops of colour and unexpected graphic-print statements.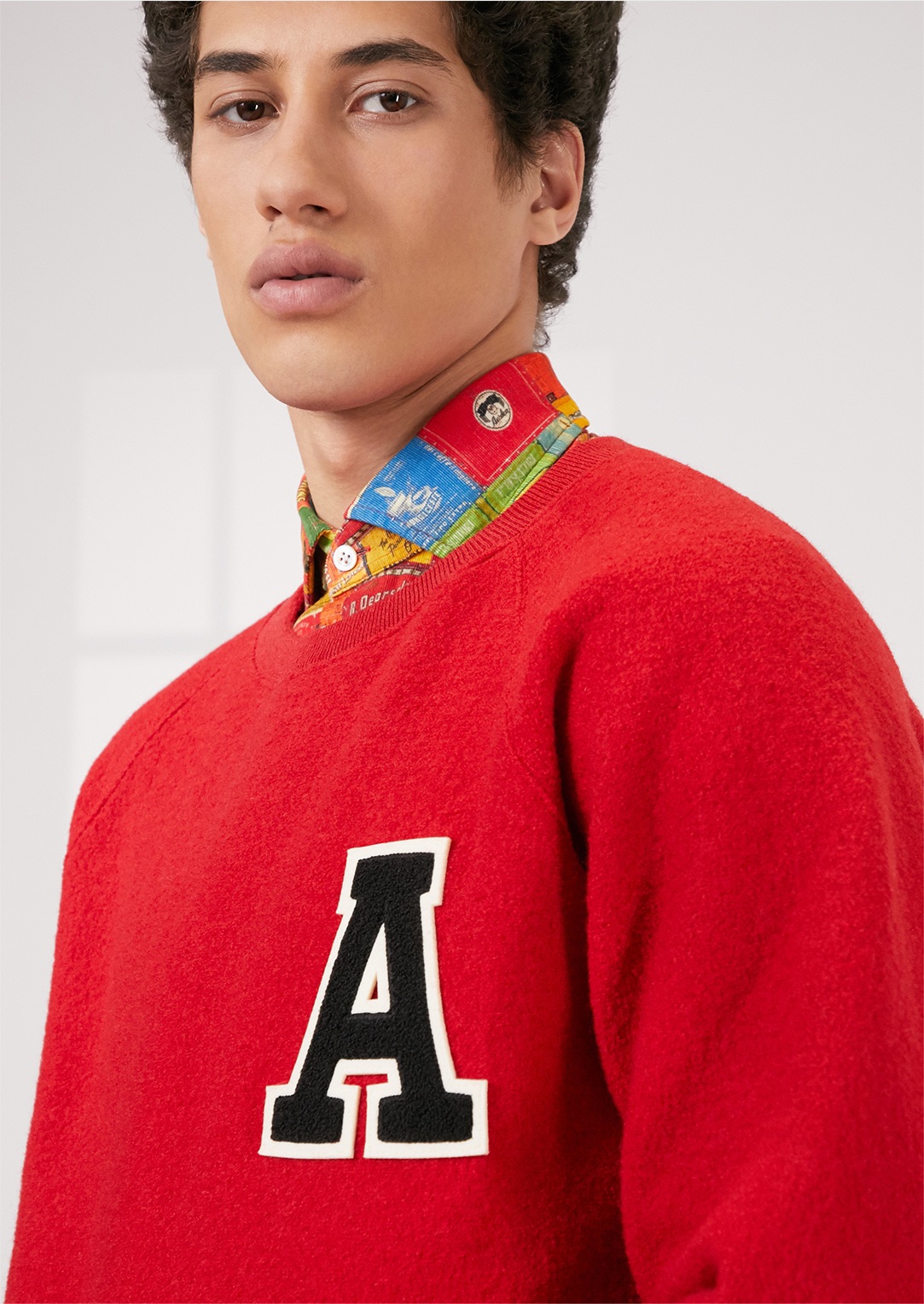 ///
Paint the town red
While we're not ones to bleat on about 'this season's new colour', there's no denying that red is having a bit of 'a moment' (if you'll forgive the fashion speak). The best way to wear it? For us, a bright red top like this varsity-inspired style by Ami is just the thing to stand out in a flock of fashion peacocks (or, conversely, camouflage yourself against a London Routemaster bus). Alternatively, for the more colour-shy among us, look to this season's range of red backpacks and trainers – or simply the flash of red on a Christian Louboutin sole.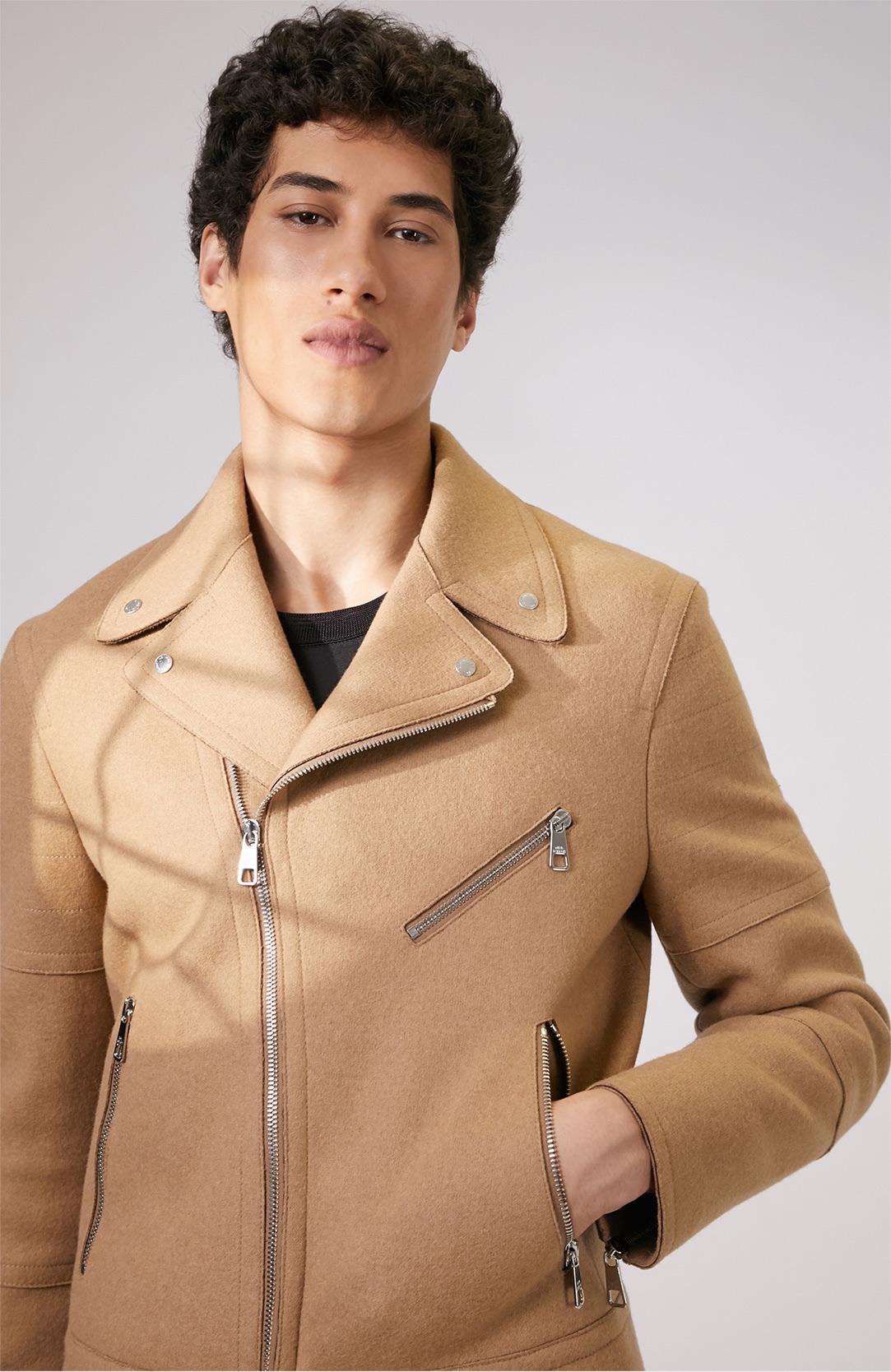 ///
Timeless twists
While we love to see a bit of courageous dressing at London Fashion Week Men's (to the gent we saw wearing a faux-fur stole and popper-sided trousers last season: we salute you), the guys who will always make the best-dressed galleries are the ones who are obsessed with the craft and heritage behind their clothes. From a plain black top made of 100 per cent silk to a biker jacket crafted from lightweight camel-toned wool – unexpected twists on timeless menswear pieces are the real talking points for those who have seen the trends come and go. Do say: "Where was the yarn for your jacket spun?" Don't say: "I wish I wasn't wearing Nylon in this heat…"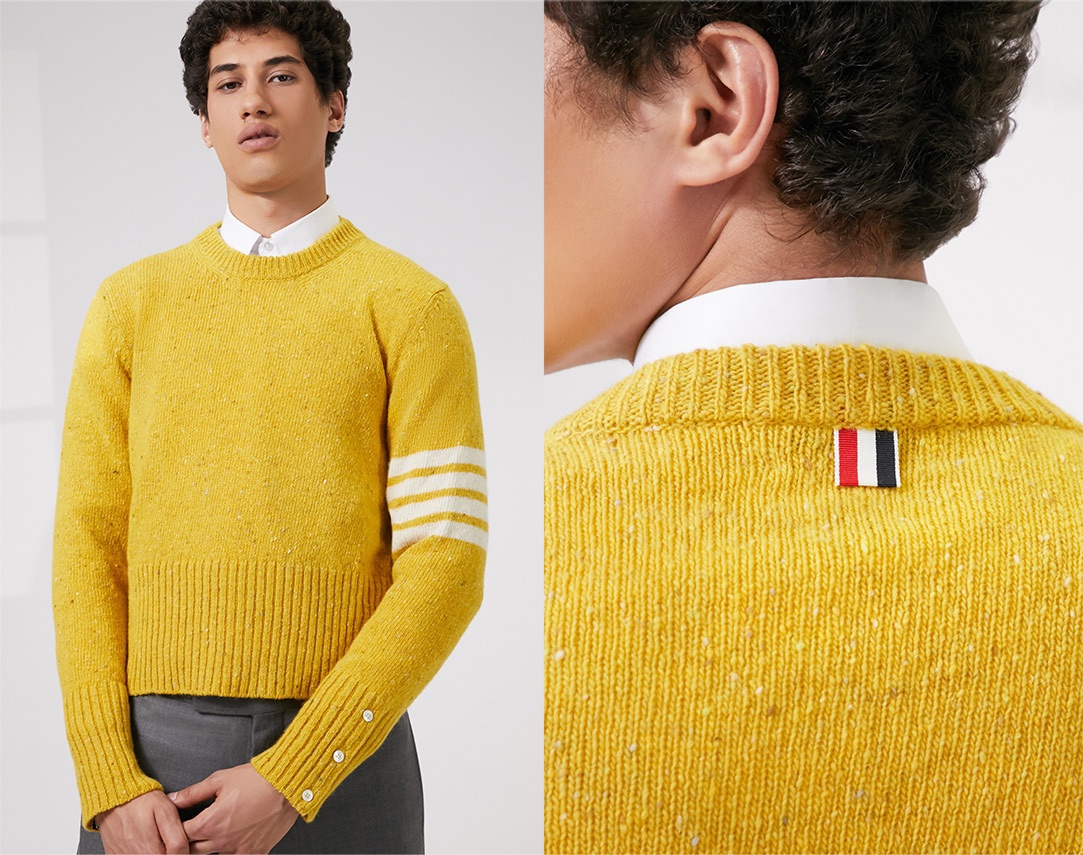 ///
The American theme
From Raf Simons to Balenciaga and many designers in between, American culture became (perhaps unsurprisingly) the overriding theme of the shows last season, highlighting that fashion still holds real cultural clout. All the talk about events across the pond seems to have also sparked a renewed interest in preppy Fifties American style, from printed short-sleeved shirts to cropped knits and tailoring. And, of course, Thom Browne is the man who does this look with flair, offering a fresh preppy-with-punch aesthetic that feels just right for now.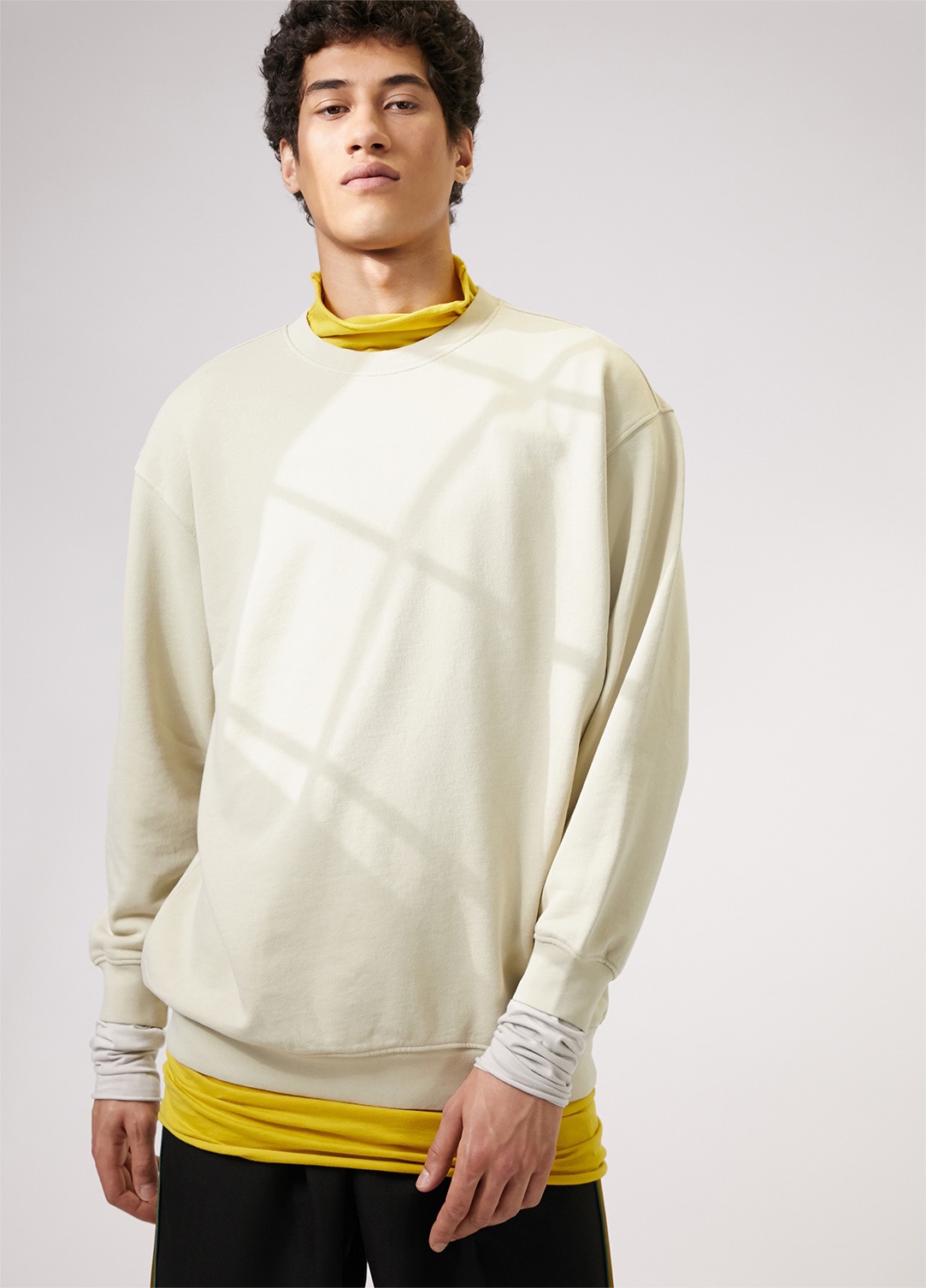 ///
Size it up
We expect to see many guys struggling to type on their phones through an elongated sleeve this fashion season, as oversized fits become bigger than ever before (pun very much intended). The most exciting twist in the trend for us comes from the men starting to mix and match their oversized styles – a baggy sweatshirt worn with billowing pinstripe trousers, for example – showing that the lines between streetwear and tailoring have become well and truly blurred. Now, if only we could get to our phone to jot that down…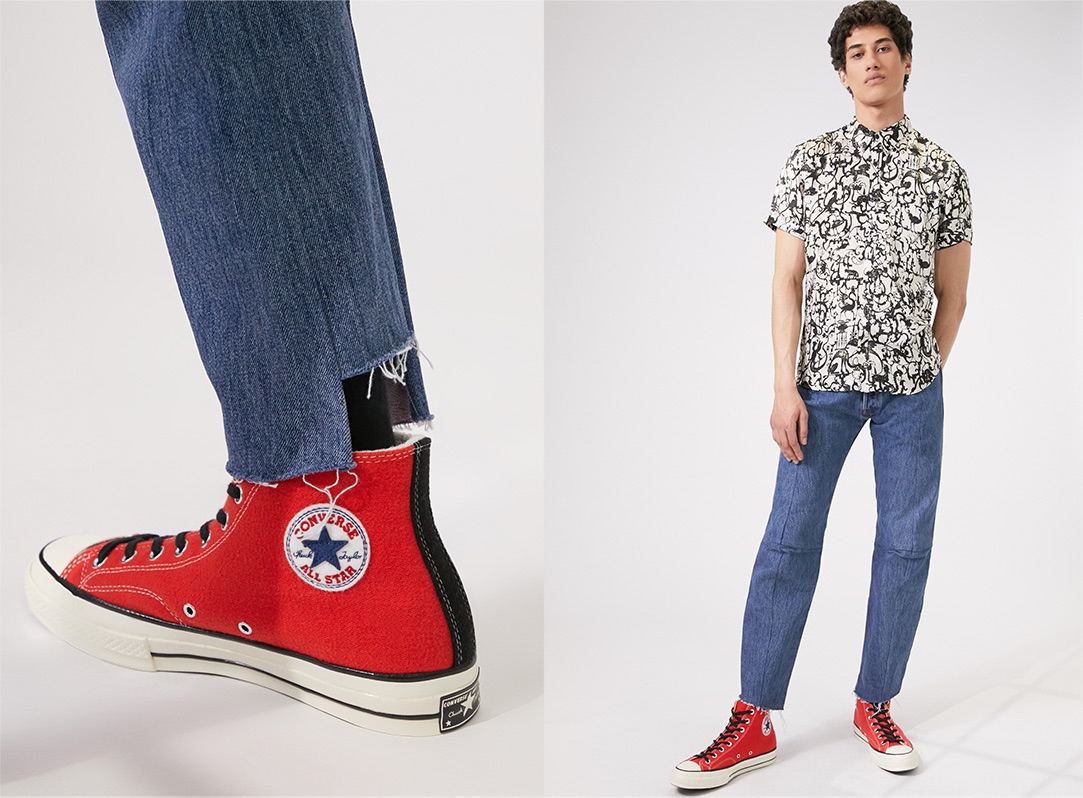 ///
It takes two, baby
"Some of the most exciting menswear right now comes from fashion houses that understand the power of creative partnerships – from working with music artists to collaborating with unexpected brands," says Bosse Myhr, Director of Menswear. That's why the big topic of conversation at this fashion week will be creative collaborations. The trailblazer of the movement, Vetements, has changed the world of fashion as we know it, with myriad collaborations that turn familiar items such as trusty Levi's denim into distinctive and oh-so-sought-after collections. So, who will be next to join forces? Let's just say, the coming season has a few surprises in store…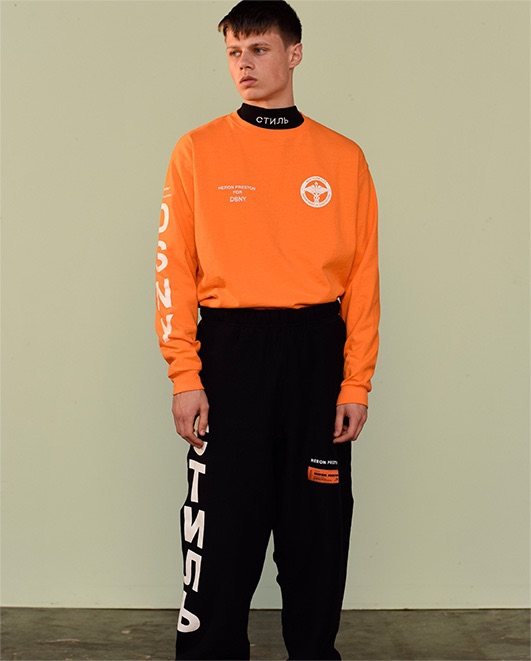 ///
One to watch: Heron Preston
Having designed for OFF-WHITE and Yeezy, New York-based Heron Preston knows a thing or two about creating collections that have a real buzz around them. Bold, vibrant and wonderfully irreverent – this is a designer that captures the spirit of the age. One word of advice: shop now before it's gone.
///
#SelfridgesDoesFashionWeek
Follow us on Instagram @TheOfficialSelfridges to discover why we love London Fashion Week Men's. Expect behind-the-scenes access to the shows, amazing street style and some essential post-show pit-stops at our Foodhall (fashion's a tiring business, OK?).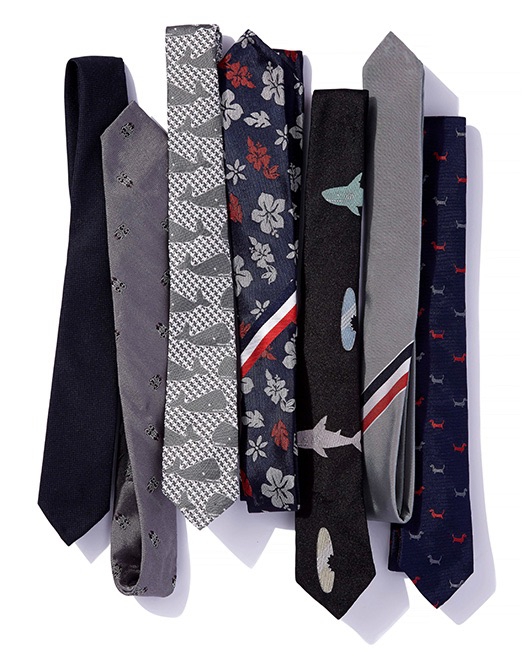 ///
All tied up
Far from being just an office necessity, ties took on a much more relaxed and characterful look at last season's shows – and it's something the gents of London know how to pull off ever so well. From Thom Browne's Hawaiian and sausage dog-print neckwear to Givenchy's stars and flowers, wear them with a nod to Modish Sixties style, over a plain smart shirt, with turned-up straight-fit jeans.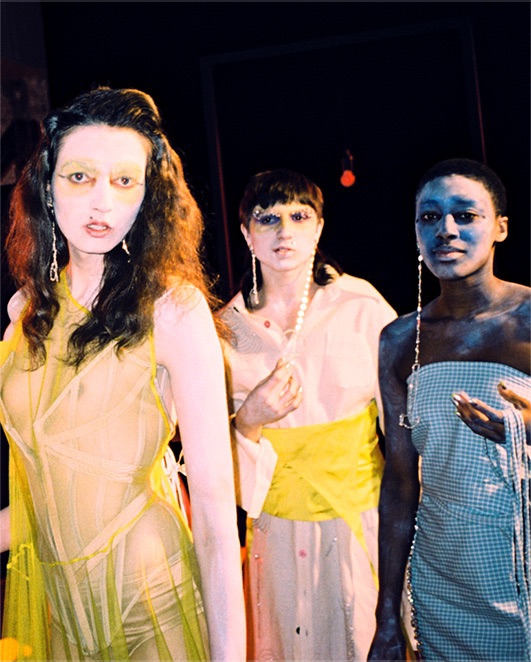 ///
Fashion theatrics
One thing that really makes the London shows stand out is the sense of theatre that comes from the capital's vibrant artistic communities. Last year's most startling shows came from Charles Jeffrey, whose clay-covered dancers brought an other-worldly (and slightly unnerving) feel to the space, and Art School's joyous and gender-defying performance (pictured) that had us wanting to get up and shimmy on into the evening. Who knows what this season will bring…