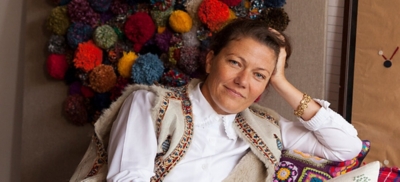 Self Discoveries: five things you don't want to miss at Selfridges this week
Welcome to Self Discoveries – our round-up of extraordinary happenings across Selfridges' four stores. From Manchester Exchange's arty new facade (thanks, Kate Daudy) to our exciting new offering of personalised food and drink, here are the top five things not to miss at Selfridges.
'The World in Manchester' by artist Kate Daudy – Selfridges Manchester Exchange
Get down to Manchester Exchange Square from the 8–14 October to see artist Kate Daudy's amazing felt works on our store facade. Featuring the words of Manchester residents, past and present, and from all walks of life (including newly arrived refugees), these creative pieces are part of Journeys Festival International – a festival celebrating the creative talent of refugee and asylum seeker artists. See more of Kate's thought-provoking felt works – featuring quotes like "we love the same clear blue skies" by following the festival's trail of her work around Manchester, from the Central Library to local fish and chip shops.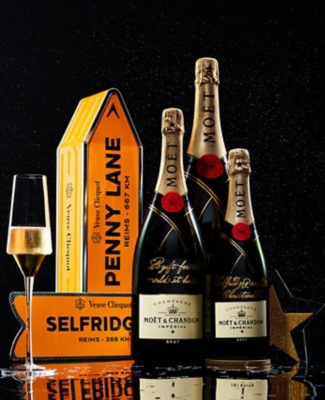 Know a self-confessed foodie? Treat them to personalised food and drink – Selfridges London, Manchester Exchange, Manchester Trafford and Birmingham
What's better than a bottle of delicious, mouthwatering champagne? A bottle of delicious, mouthwatering champagne with your name on it, that's what. This week marks the opening of our personalisation service in store – 8 October – so you can make everything from your go-to bottle of bubbly (cheers, Veuve Clicquot) to your favourite sweet treat (who doesn't love Reese's?) unique to you. Indulge your friends and family with one of these foolproof personalised gifts. They're nice and simple, too – all you have to do is add their name to the front of the label for a personalised touch. We'll drink (and eat) to that.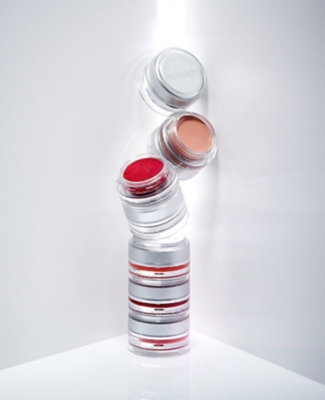 Get your fix of beauty with Trinny Woodall – Selfridges Manchester Trafford
On the hunt for expert beauty advice? Head down to the Trinny London pop-up at Manchester Trafford for guidance and inspiration by the bucket load. Running from 14–20 October, you'll discover Trinny London's popular Stack concept – clear pots full of product (everything from radiance-enhancing cream to pout-perfecting lippy) that snap together for unique, travel-friendly beauty – and have the chance to meet Trinny Woodall herself. Make the most of this exciting event with a range of experiences: everything from a masterclass with Trinny to a makeover with one of the brand's leading make-up artists.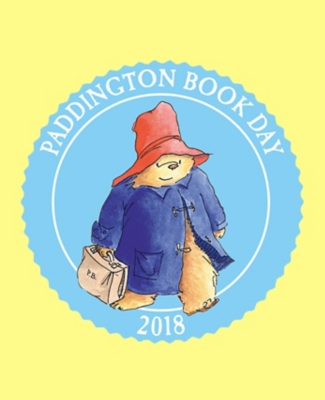 Enjoy a meet and greet with Paddington Bear – Selfridges London
We're celebrating Paddington Bear's 60th birthday with a special character appearance in our London store on 13 October. A favourite of ours – did you know that Michael Bond bought the toy that inspired all the Paddington stories here at Selfridges? – this event gives everyone the chance to meet this lovable bear. Head to Books on LG from 2–3pm to hear a storytelling of the original book 'A Bear Called Paddington' among other adventurous activities. You'll be whisked away to Number 32, Windsor Gardens in no time.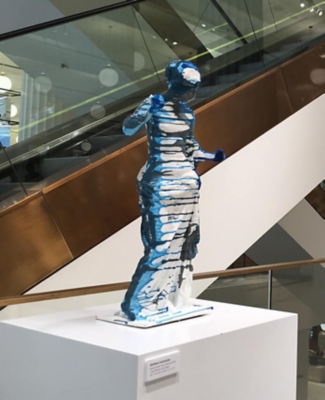 'Brand Deities' by artist Matthew Darbyshire – Selfridges London
British artist Matthew Darbyshire's 'Brand Deities' is the second installation to be commissioned for The Art Block (that's our ongoing partnership with Yorkshire Sculpture Park, where we display a new work every six months at Selfridges London). Alongside the three monumental sculptures in our Duke Street entrance, there are four smaller statues in the Accessories Hall: Venus, Hermes, Trojan and Mars. These classical deities have inspired and informed many worldwide brands so it's fitting that they should now have a place in our store. As Matthew explains: "Shopping is the new religion. The store is the new temple. Brands are the new deities." Amen to that.