The Selfridges Eye:
November 2017
Our creative researchers hotfoot it around the globe, bringing us news of the latest crazes, future trends and awe-inspiring innovations in the world of art and culture. So what have they been up to this month? From the amusing to the amazing, the weird to the wonderful – here are the things they can't stop thinking about…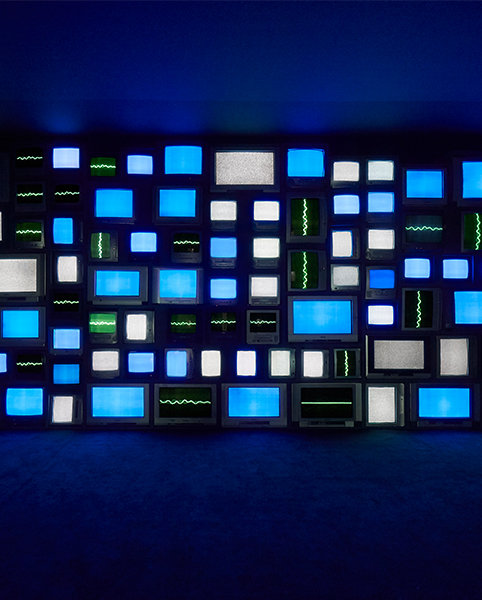 Store Studios, located on London's famous Strand, has quickly become our favourite spot to soak up a good exhibition. Last year's debut show, The Infinite Mix, left us itching for more. Well, luckily there is more... A new exhibition titled Everything at Once, held in collaboration with the Lisson Gallery and Vinyl Factory. There is a huge spectrum of work on show, including a hovering spaceship (although some say, helmet) by Anish Kapoor; a gigantic multiscreen installation by Susan Hiller; and a synthy immersive light installation by Haroon Mirza. The associated shows in the surrounding building are pretty mind-blowing, too. So great we've been three times already.
'Everything at Once' is showing at Store Studios, 180 The Strand, until December 10.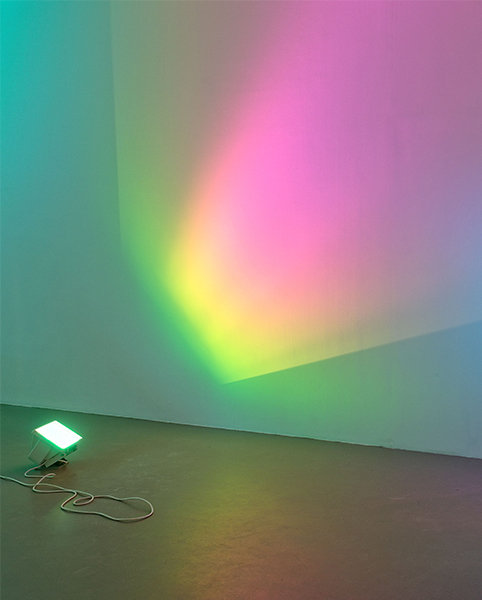 Back in 2015, Ann Veronica Janssens garnered attention for filling the Wellcome Collection with a huge puff of colourful mist, which we (and the whole of Instagram) couldn't quite get enough of. Her latest show at the White Cube exhibits new and recent sculpture and installation work, including a huge glitter sneeze glistening on the cement floor. Core to all Janssens's work is testing the viewers' limits of interpretation, often creating heightened visual awareness and slowing down perception. The other White Cube galleries are hosting further visual delights, including a light installation by Cerith Wyn Evans and a show by the master of deconstruction Damián Ortega.
Gilbert & George, art's most eccentric duo, take over all three galleries from November 22 to celebrate 50 years of working together.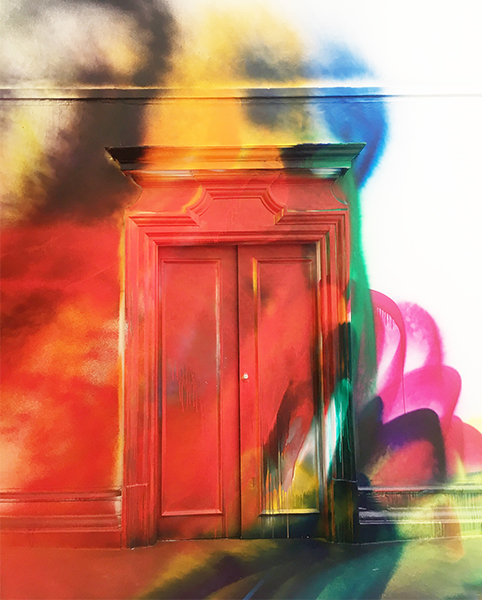 Tired of white-walled gallery spaces? Then this one is for you. Peckham's South London Gallery has been the latest beneficiary of Katharina Grosse's wild painting assault. The artist is famous for her vibrant, large-scale installations in suitably epic locations, and this is no exception. At first glance, all appears to be total chaos, but a short film piece upstairs featuring Grosse building a virtual fantasy show perfectly frames her creative practice and her desire to push art to its limits. This Drove My Mother up the Wall is the most appropriate title for an exhibition we have ever come across. Our mums would flip if they came home to this.
'This Drove My Mother up the Wall' is showing at South London Gallery in Peckham until December 3. Grosse is hosting a talk at Camberwell College of Arts on November 29.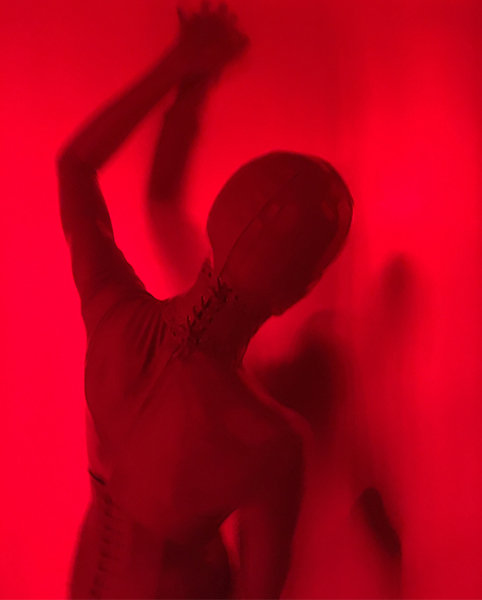 Carine Roitfeld is an icon (and she knows it). Who else could pull off a show featuring eight carbon copies of themselves? The World's Chicest Grandma was this year's curator of Veuve Clicquot's famous Widow series, previously hosted by none other than FKA Twigs and Nick Knight. Aided by the superpowers of her own content team, CR Studio, Roitfeld brought each of the seven deadly sins to life through a series of immersive sets and never-ending performances. We found ourselves lusting after lust, transfixed by a series of shadows clawing through sheets of red latex as a PVC-clad dominatrix prowled the space. Bubbles and Carine, what more could one ask for?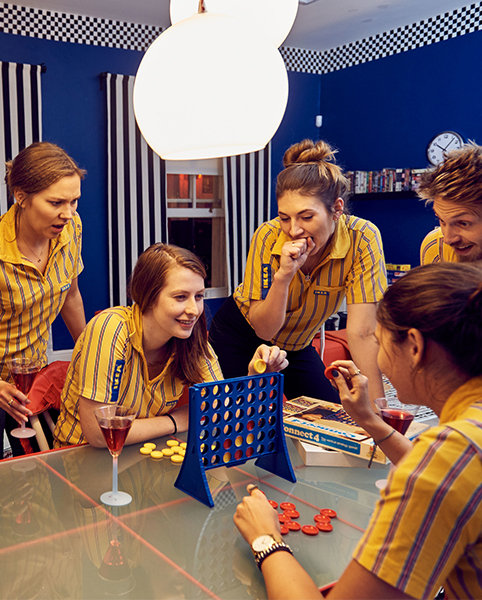 It feels like everyone's after a piece of Ikea lately – even Balenciaga got in on the hype with that oversized blue tote bag. This October, the Swedish brand celebrated 30 years of being in the UK. And what better way to do it than with a week-long house party? Set over four floors of a Soho townhouse, each level was dressed in a different decade. The 1980s and 1990s provided a nostalgic throwback complete with Smash Hits magazines and Tina Turner cassettes. The top floor forecast home life in 2049 – think hydroponically grown produce and talking mirrors and you start to get the picture. Each level was also brought to life with actors, and matching refreshments to suit each decade. The first sip of WKD we've had in years.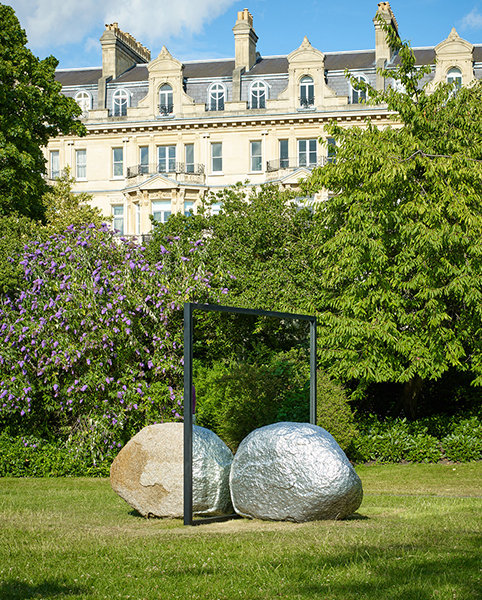 Frieze, the annual art supermarket, returned to London for its 14th year featuring a whopping 160 of the world's galleries all under one roof. Set over five days in Regent's Park, it's a magnet for the art crowd, who swan about sipping champagne. We thought the sculpture garden was particularly impressive this year – beautifully curated by Clare Lilley, the director of programme at Yorkshire Sculpture Park. The crunch of autumnal leaves underfoot and winter sun peeping through the trees perfectly complemented the dreamy array of sculpture. We were particularly drawn to Alicja Kwade's piece Big Be-Hide (2017), a multidimensional rock sculpture that turned silver before our very eyes.
Frieze is done and dusted for another year. However, Alicja Kwade is showing at Kamel Mennour Gallery in London's Mayfair until November 17.